Chances are that you wouldn't believe this  functional and chic little home was once a garage. Owned by Darren Issac and located in Camden, UK, the bright and beautiful house was designed by Knott Architects to perfectly use every inch of space so that it looks much larger than it actually is.
Downstairs there's a bedroom and a wetroom nicely separated by glass screens and a large wardrobe that also acts as a divider. A small office room adds to the charm, and not only overlooks the street but proves just as useful as it doubles up as a guest bedroom whenever needed.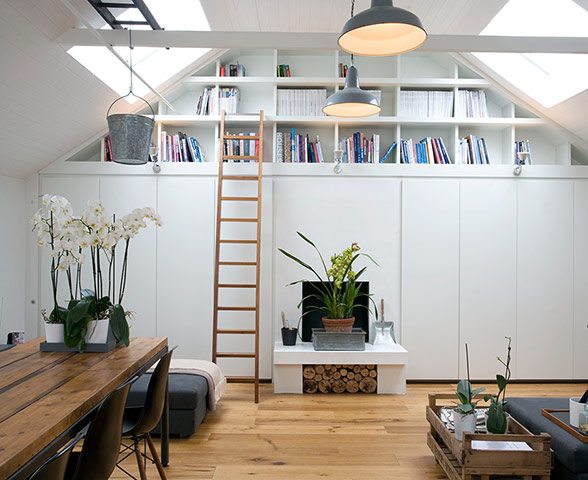 A staircase leads to the upper floor and is made of rolled steel with a patina of rust. Fireplace logs are stored underneath the staircase. The calf skin LCW chair and the typographical tramlines poster form excellent additions that bring in an element of vintage outlook to this house. The upper floor features a living room, a dining room and a kitchen area. It has floors with engineered oak boards and in order to save wall space there's an underfloor heating system and a sunken trench heating system in front of the windows. Speaking of maximizing space, it's a great idea how the bookshelves and the kitchen cupboards are built into the pitched roof.
All these sound like a great effort, but the result is stunning. Another garage makeover gone right. We're completely in love with this charmer.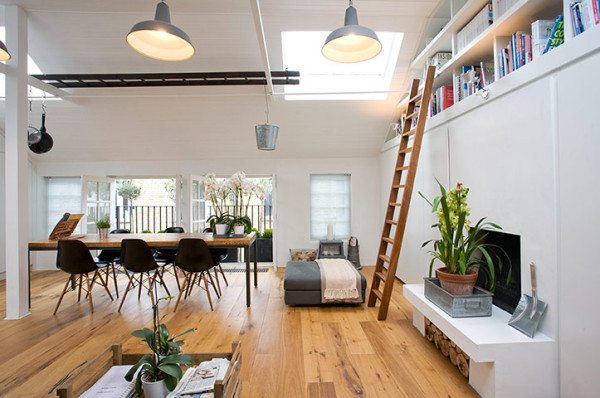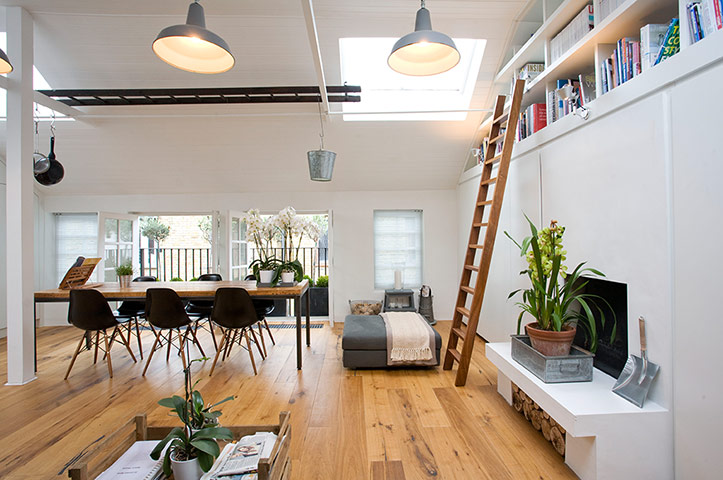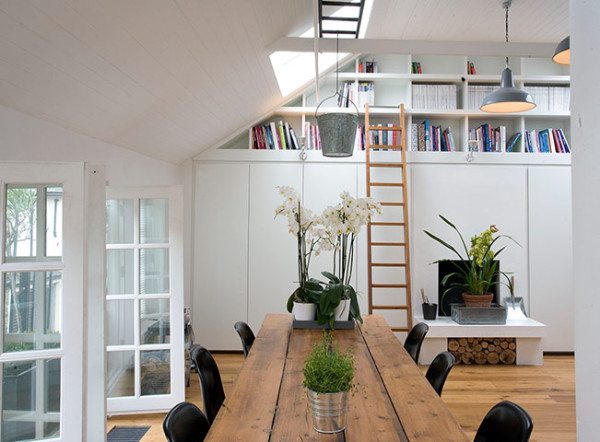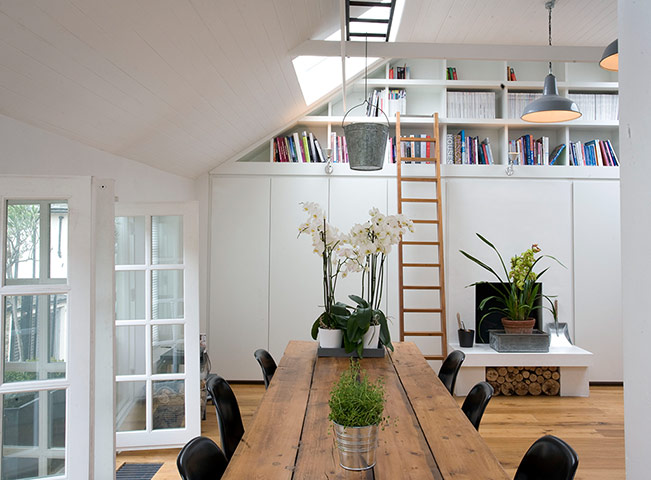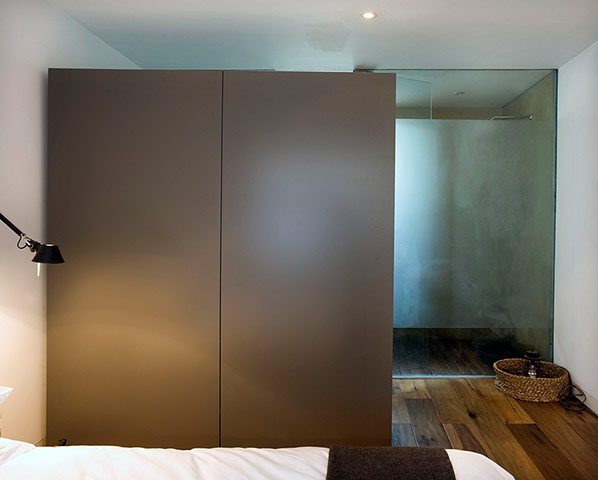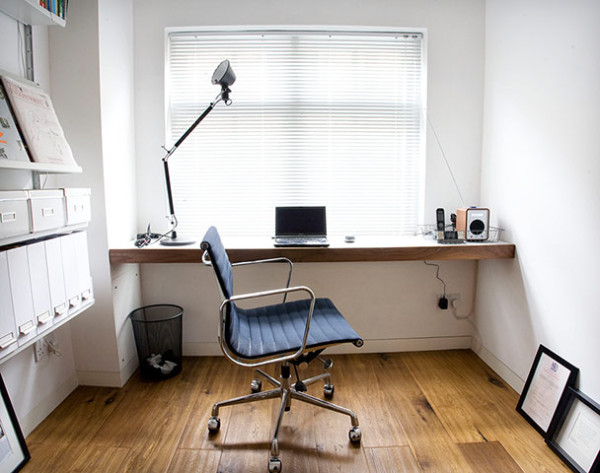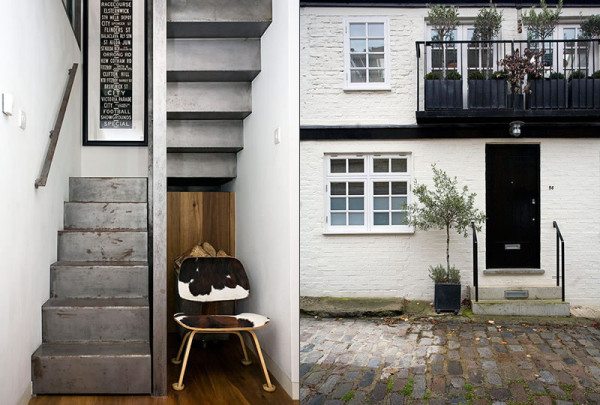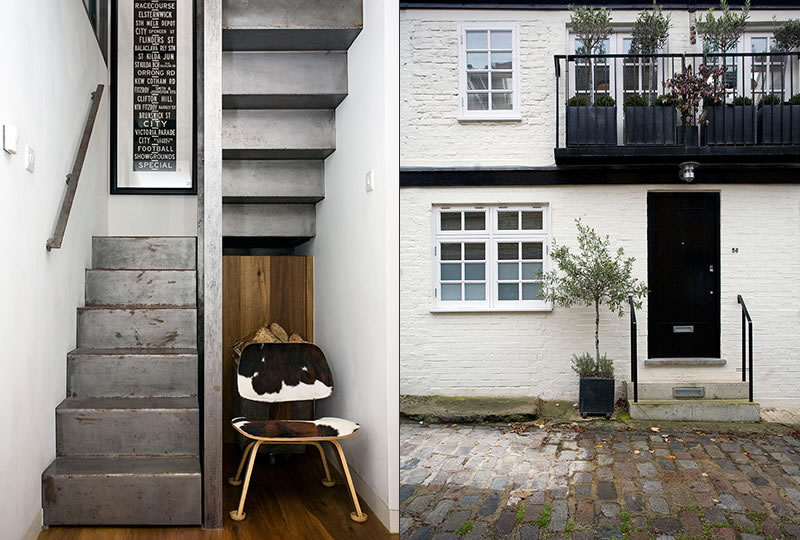 (Photographs: Sophia Evans) More details on The Guardian