Polish design studio WamHouse came up with this exciting and creative idea for the design of an unusual table. Composed of two very visually distinct parts – an egg and a branch – this table expresses the love for nature and unstoppable effect it has on our daily lives – from surrounding us to being in many of our thoughts.
The Egg Table displays a contemporary design, with subtle hints of playfulness. Colorful and bold, it can spark up a conversation in no time and it would surely act as the focal point in any room.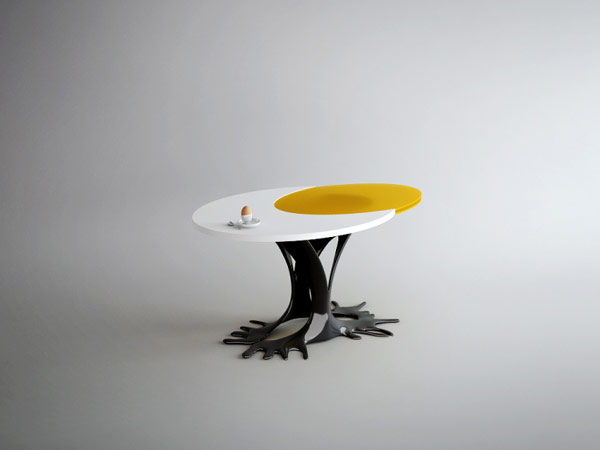 The inspiration that led to this idea can easily be figured out from the last photo – tree roots, birds and broken eggs in a pan. Surely you must be an unconventional person to even consider having this piece of furniture in your home, but yet again, isn't our home the space where we let go and enjoy what we really like?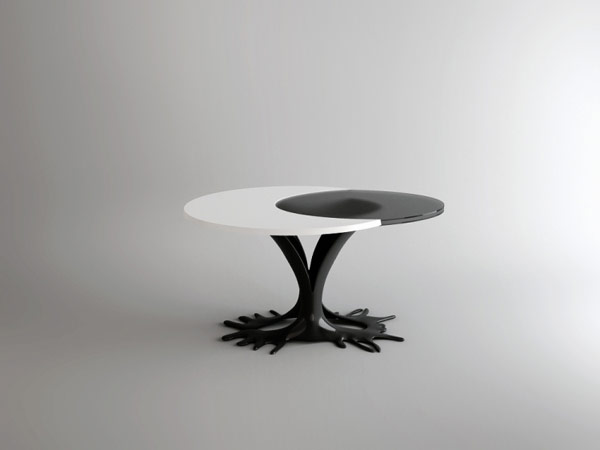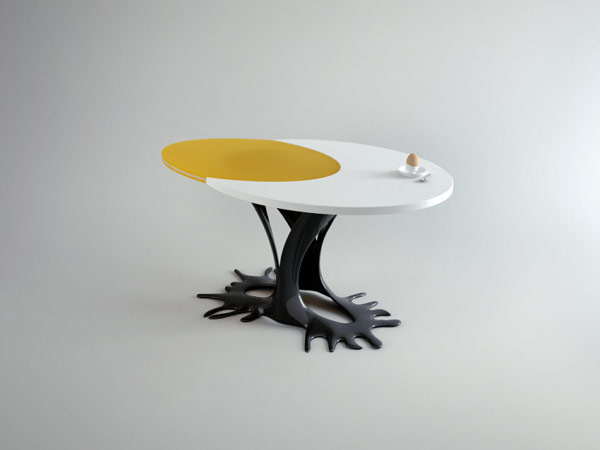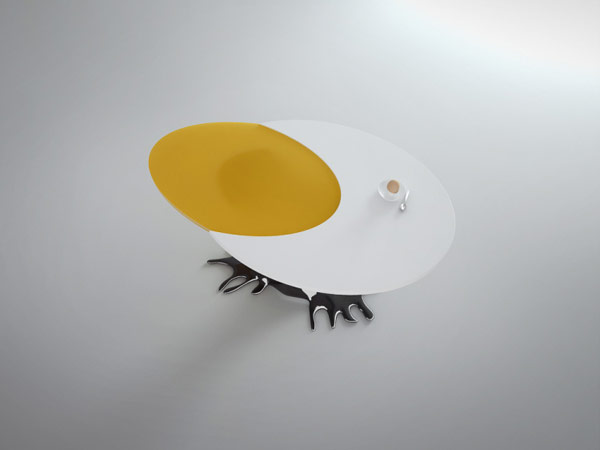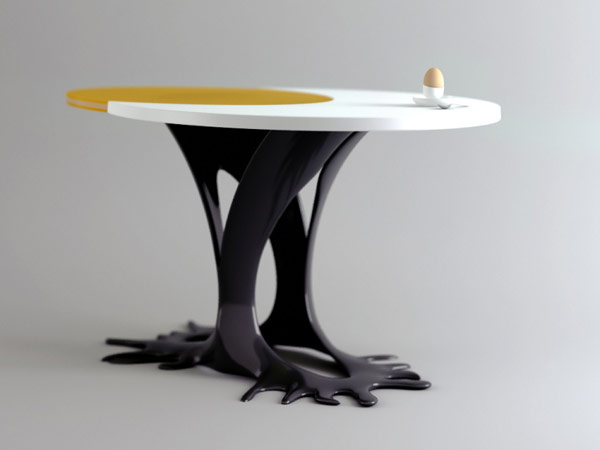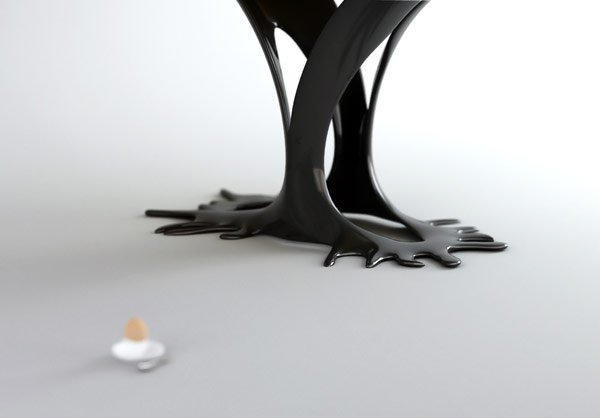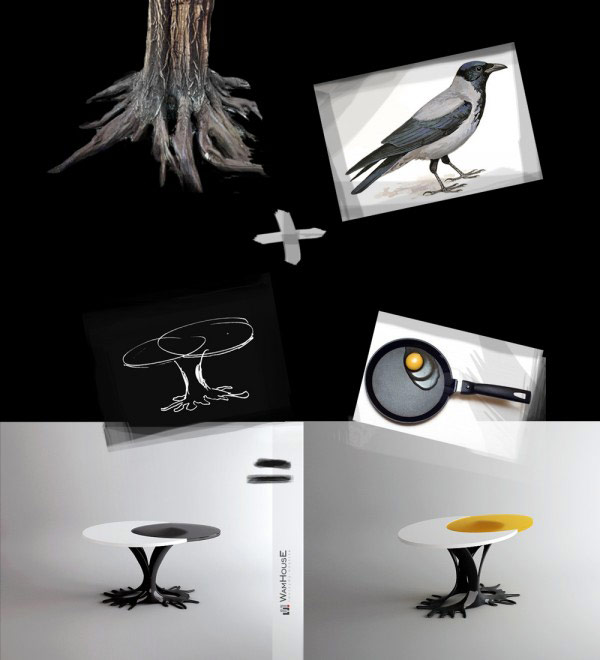 Photo via WamHouse