Are you someone who likes to live simple? Then you need to take a look at this small little house in Singapore. With minimum and simple space, the interiors of this house will surely catch your attraction. In the city state of Singapore almost everyone lives in apartments built and allotted by the government. This little place we are talking about here is the result of some good renovation work on one of those tiny apartments.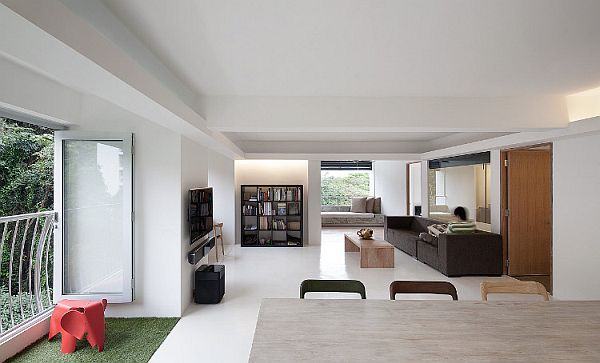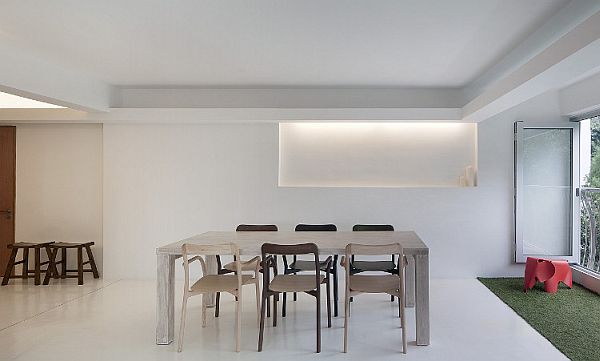 Designed by architect Desmond Ong on a minimalist concept, the Singapore residence has had its wall removed so as to provide the feel of open space.  It is light, airy and seemingly spacious. By avoiding bulky interiors and furniture, the design has been given a sense of added openness. Usage of light colors and large glass windows gives also adds to large space outlook. The bedrooms and the bathroom designs are kept very simple, while the open glass windows provide fro a green view outside. (from desiretoinspire)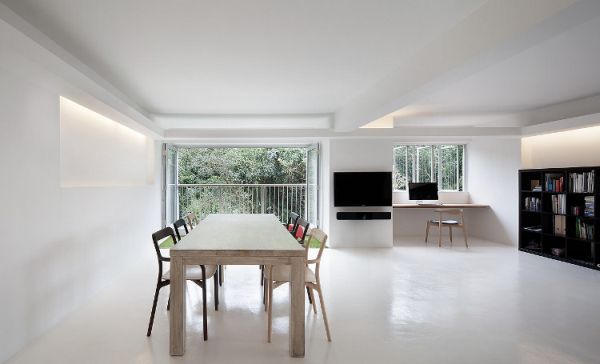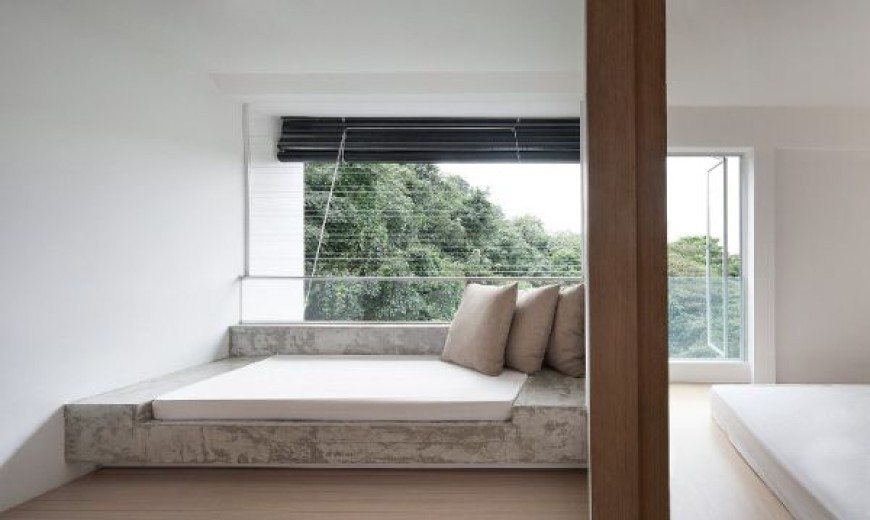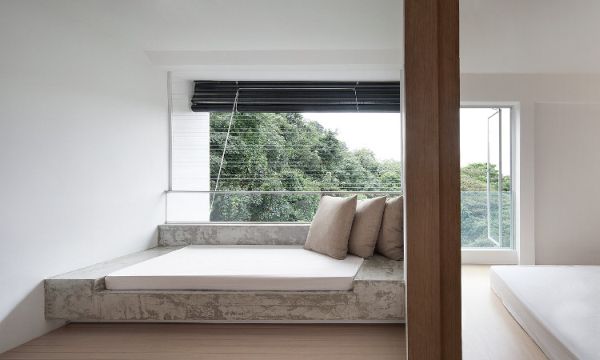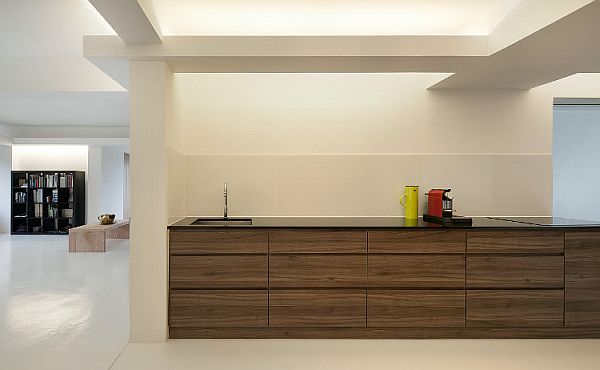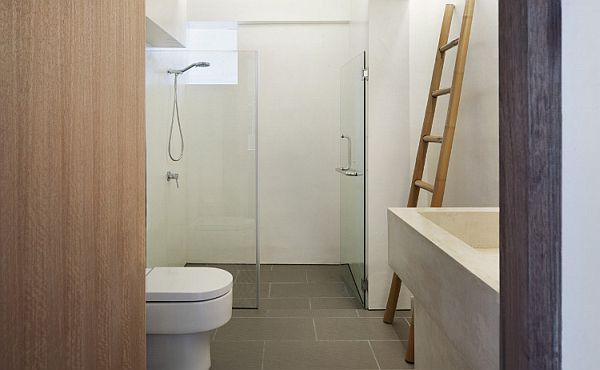 Liked the story? Share it with friends.