If you are an architecture freak, what we are about to tell you would excite you big time. The Japanese destination of Fukushima now sports a house wrapping three voids. Designed by Kanagawa-based architects No 555, this unique building exhibits a simple and solid exterior with a dark metallic cladding. Transparent horizontal stripes break the monotonous surface, and also provides fleeting views of the inside courtyard. High level privacy is secured for the inhabitants as the exterior has been wrapped around the outdoor space.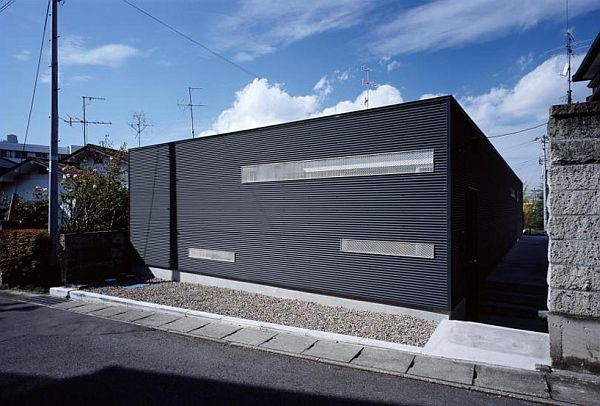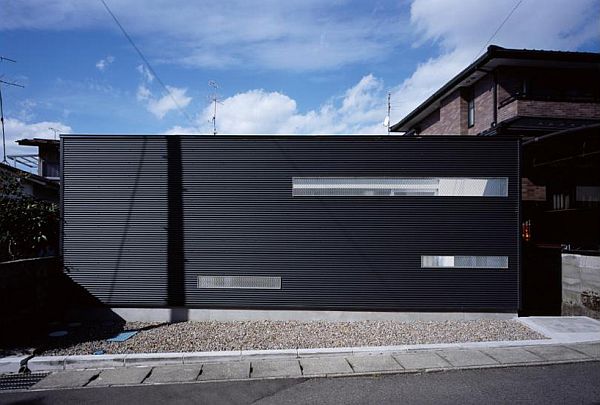 To let natural sunlight flow into the interiors, three voids of different heights have been inserted in the design. In the basement, a small out door space has also been accommodated. A community area has been provided, enclosed around the glass encased courtyards. The integration of voids gives a calm and well-lit interior atmosphere. What do you think of this unique design? (found on DesignBoom)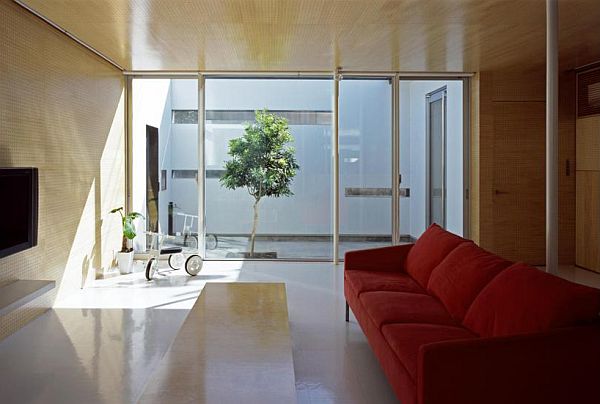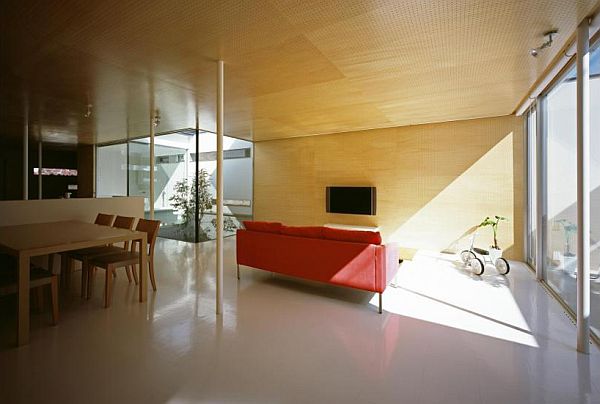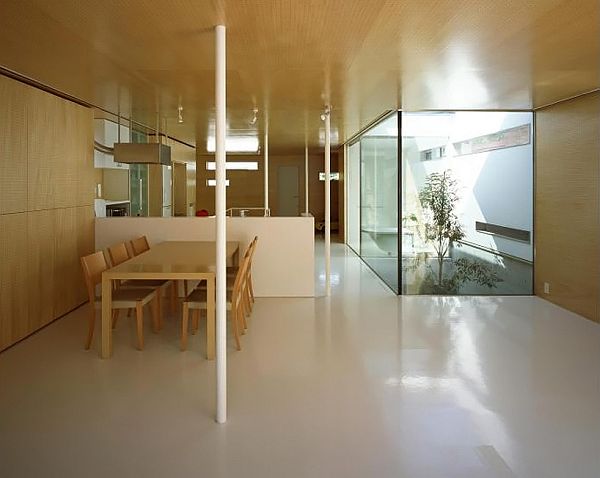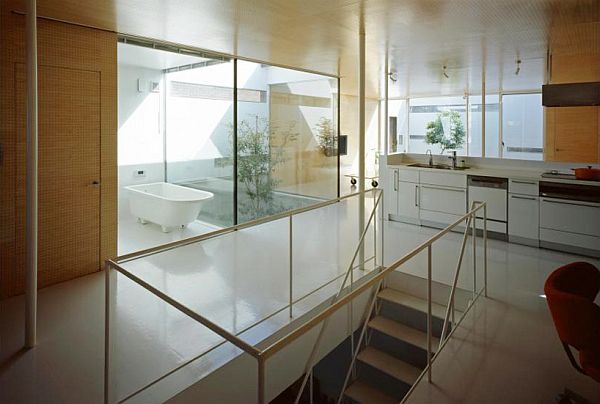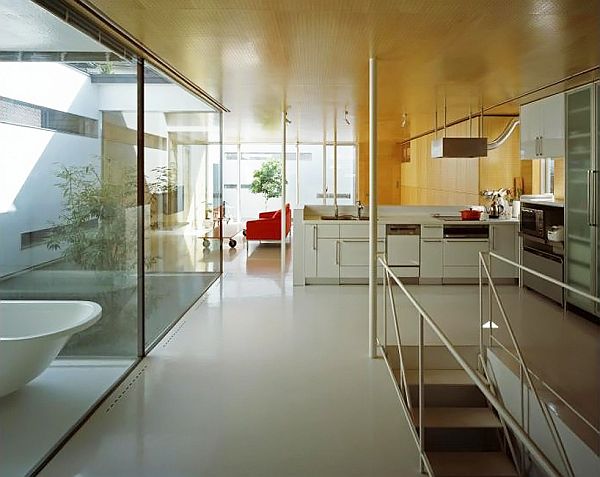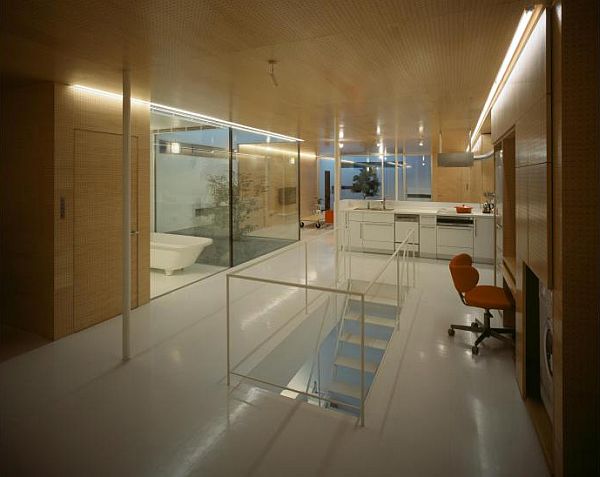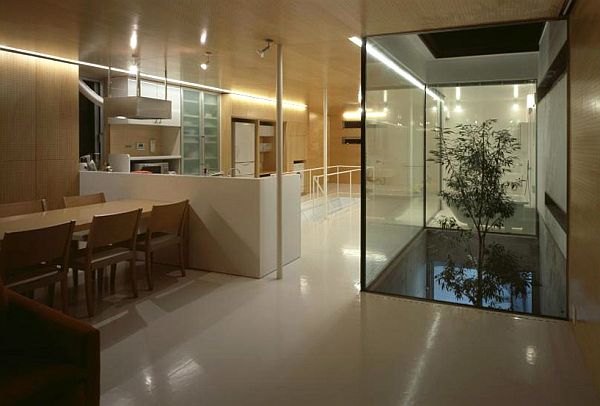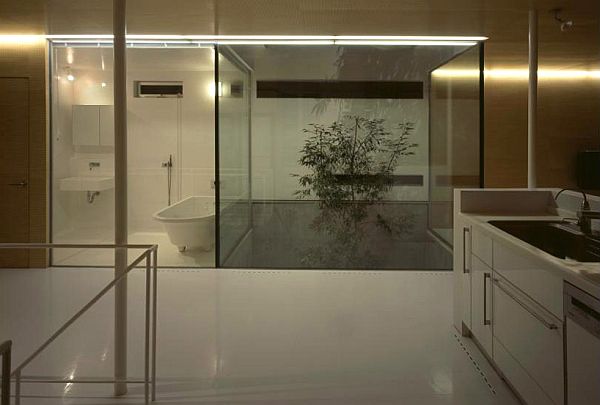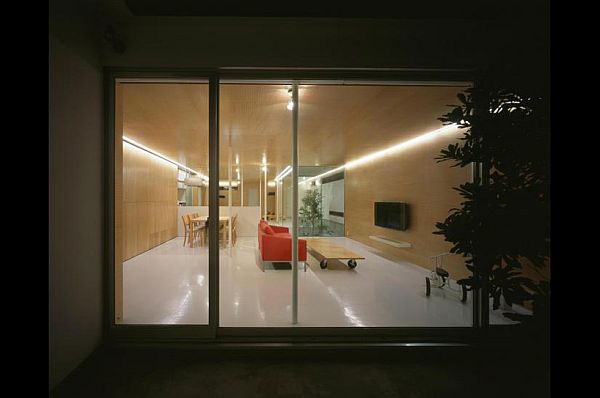 All Images © Torimura Koichi
Liked the story? Share it with friends.