Putting an emphasis on transparency and privacy themes, the Macquarie Group's new offices in London spot a spectacular outlook. The renowned banking and investment provider is trying to move all their divisions under one roof, therefore decided that they no longer need to have their offices spread in different buildings so they moved everything at the brand new Ropemaker Place.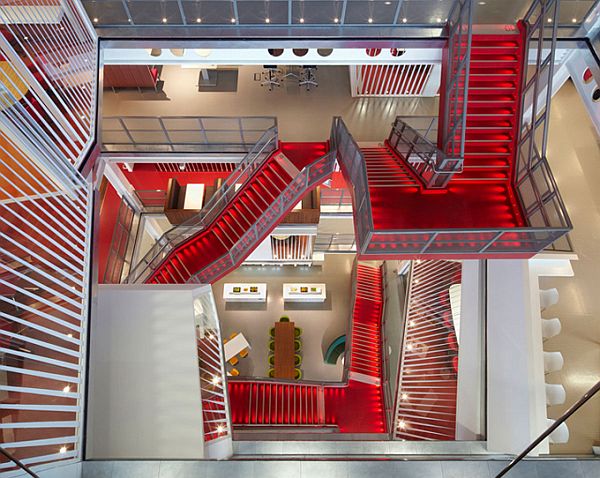 What you're looking at in here is a six floor building spread over an impressive 217,500 square feet. The building was designed by West Hollywood based Clive Wilkinson Architects. The guys have concentrated on the theme, at the same time focused on more traditional and practical needs — like prestige and privacy.
The one thing that gets the eye the minute you enter this office building is the open atrium with bright red steel staircase that connects various structures in a stunning way. It symbolizes openness and connectedness. Traditional pinstripe lines appear in ceilings, partitions, and environmental graphics and in other visual cues. The furniture set exudes modern sensibility.