Restoring this Victorian terrace house was a real challenge for the architects and designers at Chenchow Little. But they won the Australian Institute of Architect award for this house named Skylight, located in Sydney. The house features three bedrooms, two bathrooms and a new kitchen. By following a normal Victorian plan, the designers planned secondary rooms on the ground floor and living rooms on the top floor. Thus, the living area was made to access more sunlight and the strategically placed windows provide views across Parramatta River.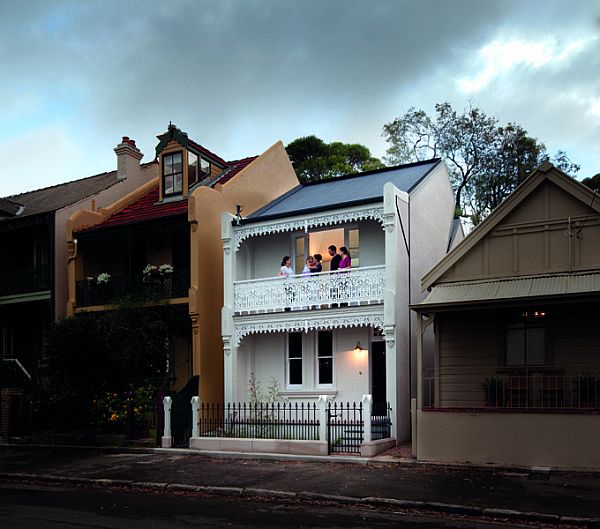 The relocated living room leads to the new kitchen. In between the living room and the kitchen, a new courtyard has been created, which encircles an existing mature banksia tree. Pure and minimal colors and materials like raw concrete, glass, white walls have been used. Several Scandinavian and Italian pieces have been used for interior designing, which include hand-tufted wool carpet in the color ice. Perfect lighting system is another highlight of this Victorian house.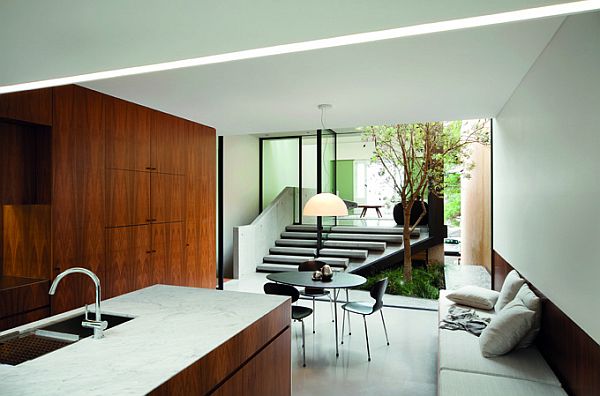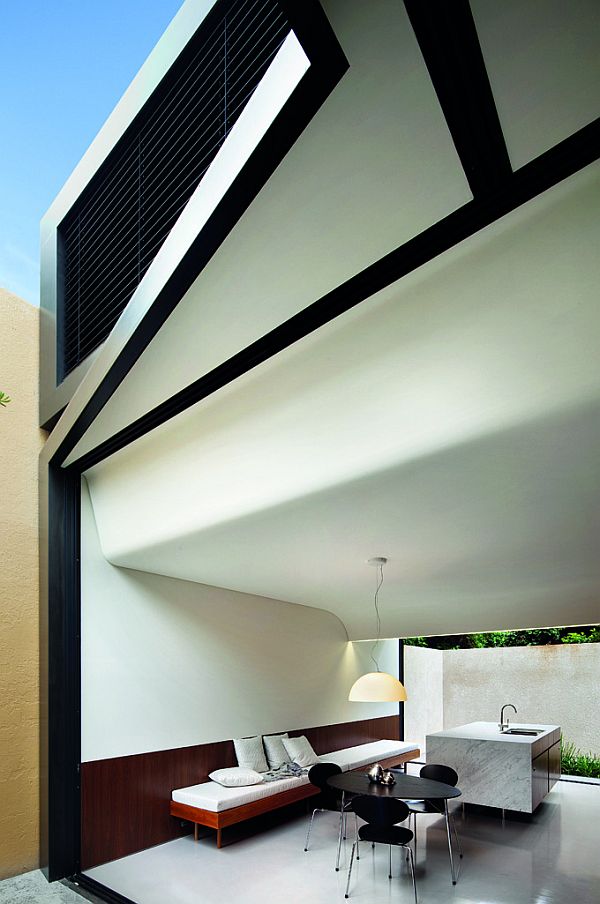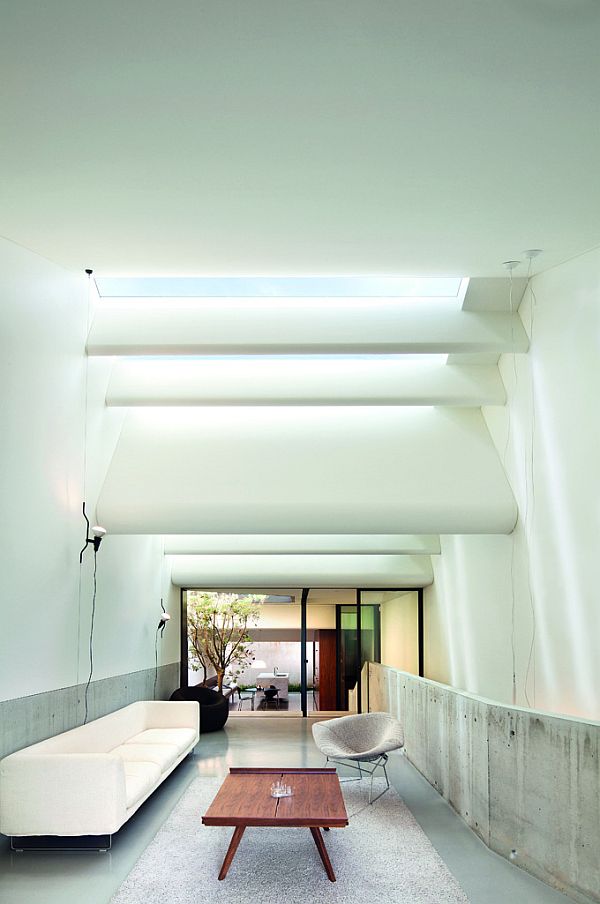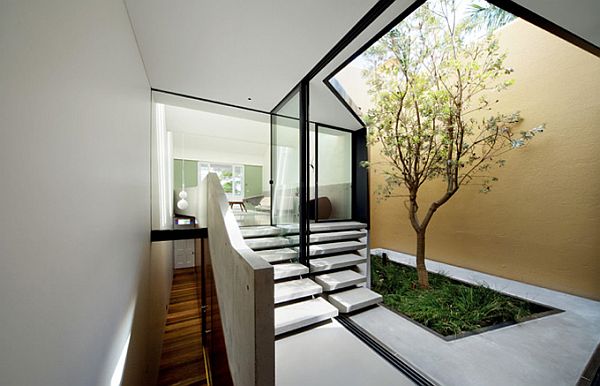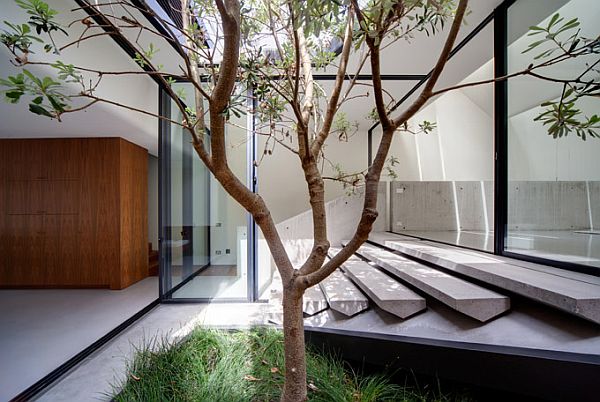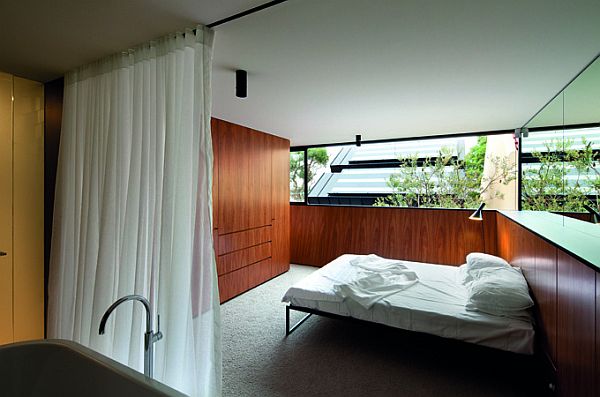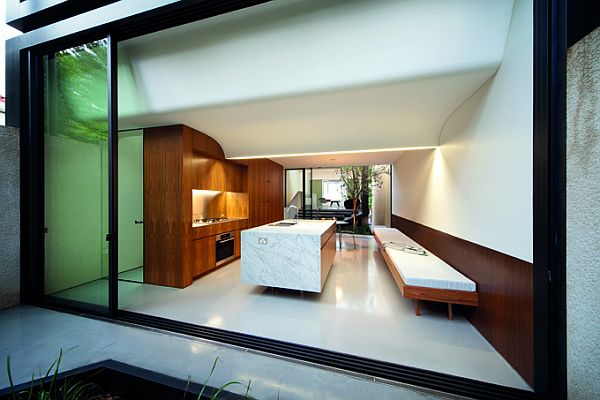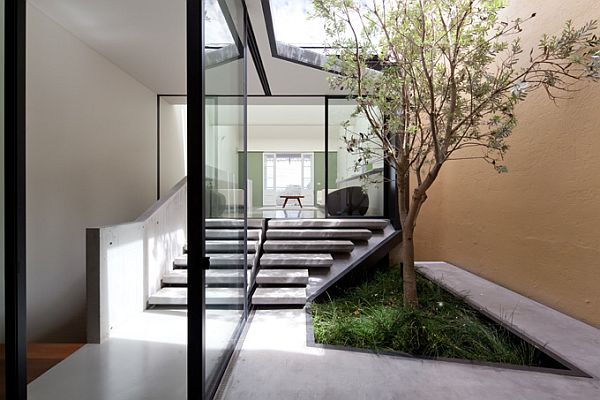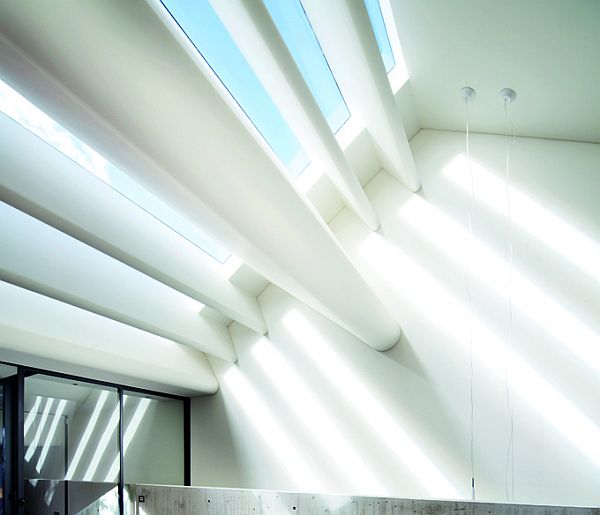 Liked the story? Share it with friends.