Designers from Studio Guilherme Torres have been commissioned to revamp the interior design of a 145 sqm meters apartment in Curitiba, Brazil.
Virtually a complete restoration (as per owner's wishes), the most interesting part of the house is the lounge and the dining area: different colors and styles come together to create a charming fusion style. Another amazing aspect is the large sofa tufted ottoman that contrasts sharply with the fantasy and colorful carpets, and the modern table. Just as cool are the works of art on the walls.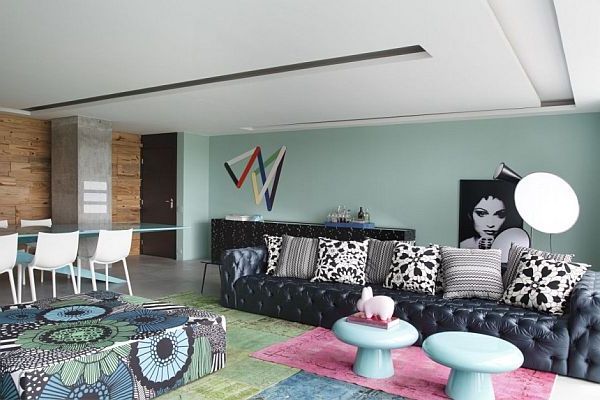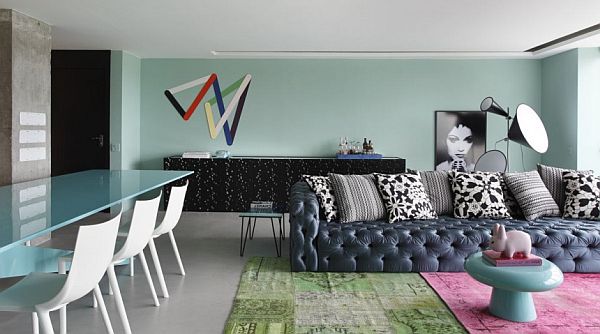 More minimal and simplistic compared to the rest of the house, the combination of black and white invades the kitchen and bedroom, giving even more prominence to the area, as if it was just the main focal point of the apartment. Many of the furnishings and finishings are signed by the same designer and architects who oversaw the entire renovation, and have been created specifically for this environment.
Not sure about you guys, but it looks nothing short of stunning.