This latest work by artist Ted Lott titled Sit/Stay explores the prospect of sculptural house framing. A frequent theme in the artist's works, house framing, needs extensive craft practice and good creativity. This particular work has an antique chair, meticulously framed by miniature 2×4's.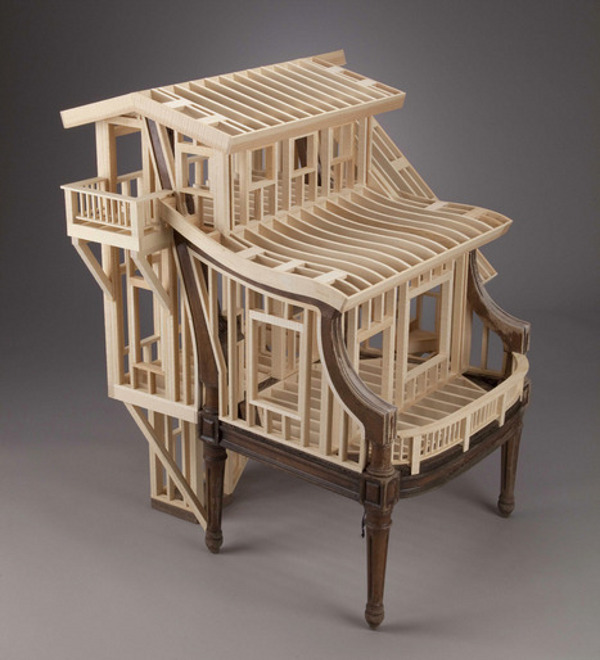 According to the artist, a lot of craft practices are characterized and controlled by their connection to tradition. He reveals that among other woodworking practices and objects being made out of wood, stick frame construction surfaces as the most widespread use of wooden material throughout the world. Using these techniques in a studio based practice; Lott emphasizes his point on how ideas and concepts of wood craft and house framing are relevant in the modern world.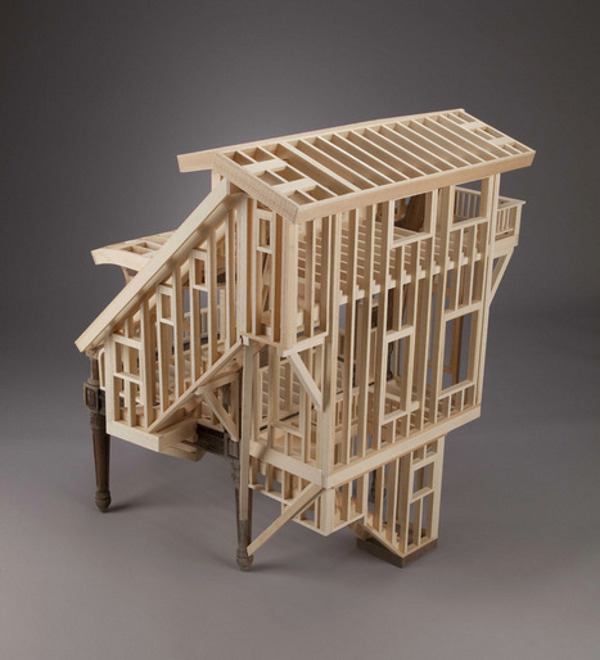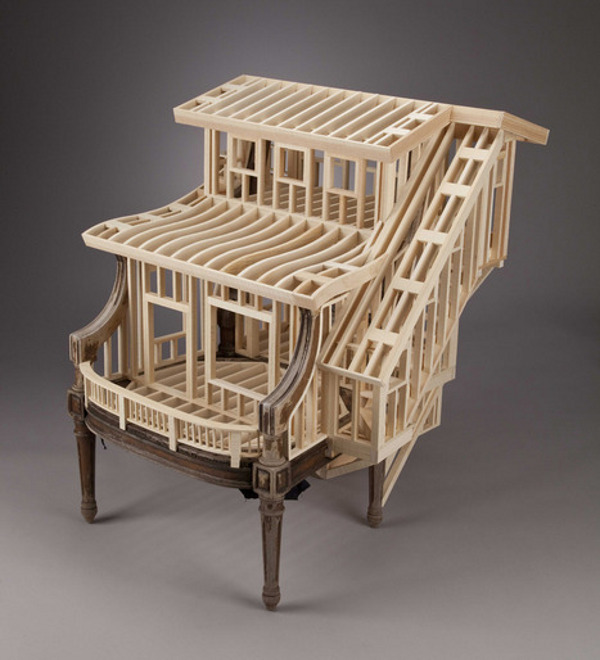 Liked the story? Share it with friends.