Italian lighting company In-Es has introduced the Luce-Liquida lamp – the wine bottle with a light inside. Or so it looks, anyway. What seems like a wine bottle with a label is actually a stylish table lamp with an on/off switch. The label switch is activated by a simple touch- it's that cool and stylish! These moon-inspired table lamps give out a subtle glow, which goes great at a party table, among the other wine bottles.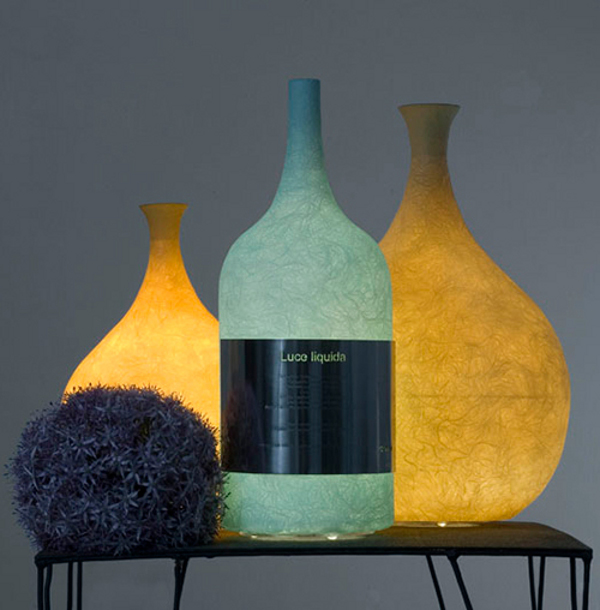 The material used for making the fixtures is called 'Nebulite' that gives it the moon-like textured look. Coincidentally, this Sci-fi looking material also shares its name with the "Transformers Nebulite" (a metal found in the planet Nebulos according to the series), that accounts for its overall Sci-fi appeal. The collection name 'Luce Liquida' stands for liquid light in English and it's incredible how the Laser carved label works as the intensity switch. The lamps in the collection come in various sizes, shapes and colors, and look great in groups as well as solo. For more on this unique and eccentric collection, check out the In-Es website.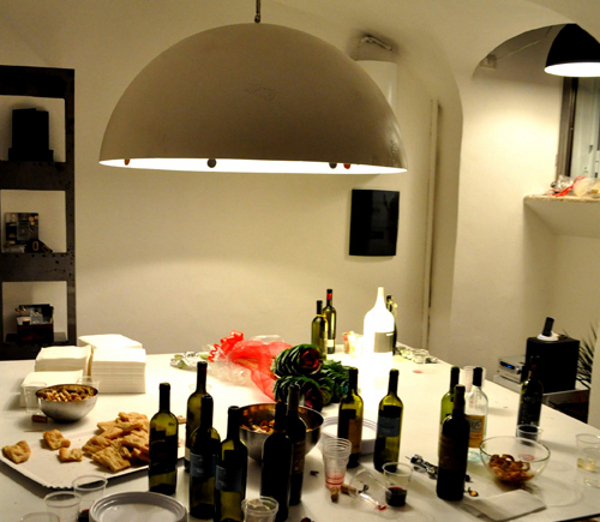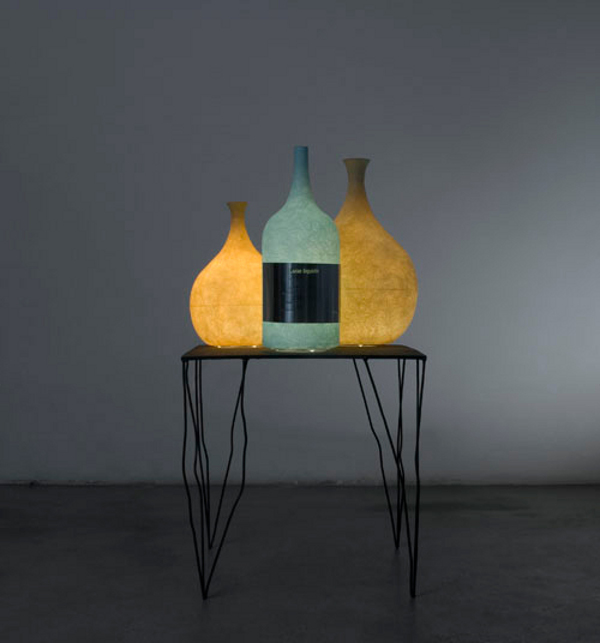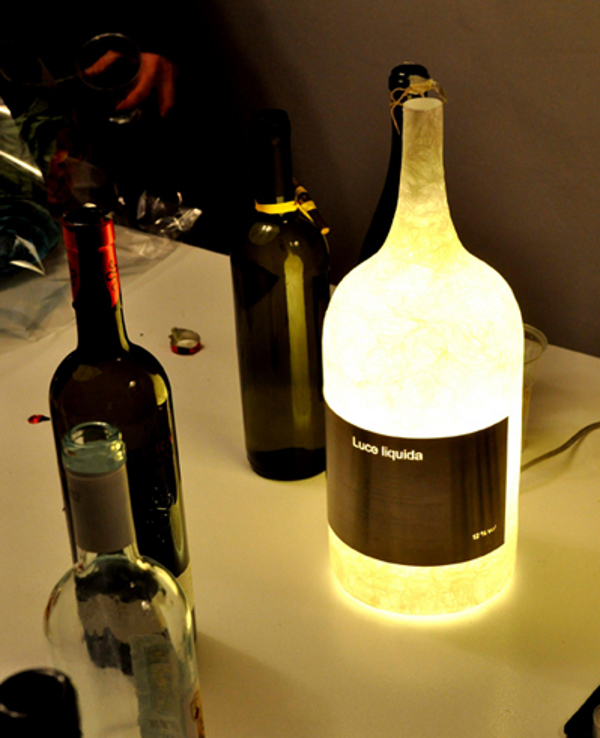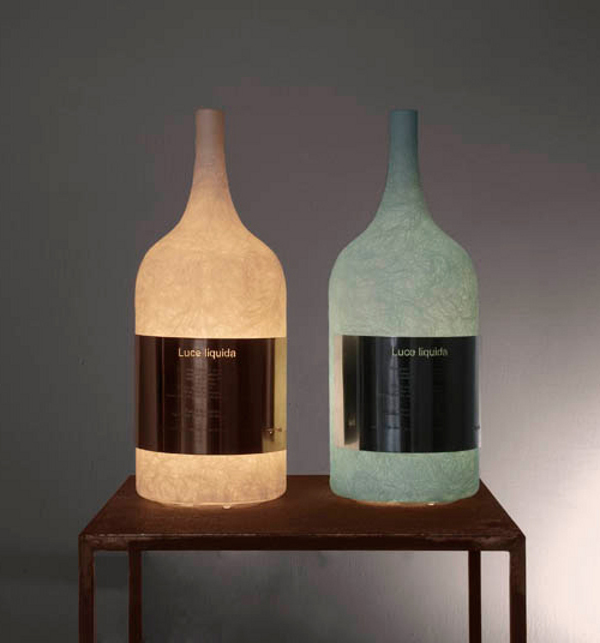 Liked the story? Share it with friends.