It is always a wonder that material things do multi- tasking, while the human being who designed them, most often, can't. Here, we have convertible furniture that does multi-tasking even without an external command. Three different pieces are featured here for you. The designs are from Turkey, France and Italy-all Europe. First on display is the Oturakast, designed by Rianne Koens, which looks like a peculiar cabinet to store your baggage, but it's much more than that. Each cabinet could change itself to a separate stool with its own legs.
The next item is the Kube from Ego Paris, which includes not only a lovely chaise lounge, but a coffee table and a pouf too. Finally, the Convertible Sofa from Italian design house Campeggi, which could be used as a set of easy chairs or a full couch or even a pop-up room for wardrobe change.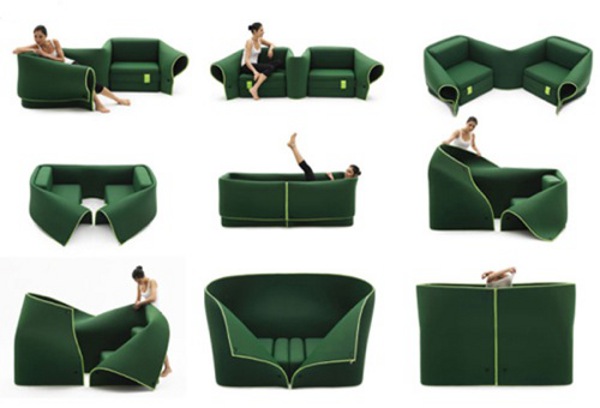 Liked the story? Share it with friends.