Big things do come in small packages these days. In the heart of Gothenburg, Sweden, is located a beautiful two-room apartment by interior designers Alvhem. This modestly-sized residence stretches over an area of 59 square metres and houses two rooms plus kitchen and bathroom. The house welcomes you with a massive entrance door, and once you get past it, there's a big hallway with bright painted walls and classic parquet floor.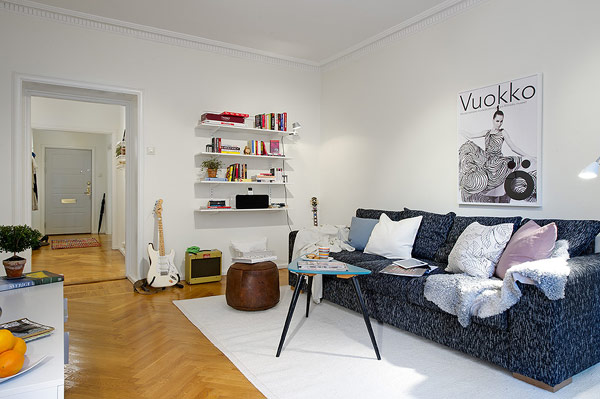 The large hallway features a spacious dressing room (170 cmX100cm) and storage facilities, including lockers with mirror sliding doors. The personality of the home resides in the living room, which is the focal point of the apartment. It offers room for a sofa, a coffee table, TV furniture, reading corner and bookcase. Adjacent to this space, is a dining area, which is ideal for socializing and entertaining. The kitchen is a tad small, but is just perfect if the cook knows his way and decides to make up for the lack of space with great, delicious food. Small, but exuding greatness- here's a home with a well defined personality.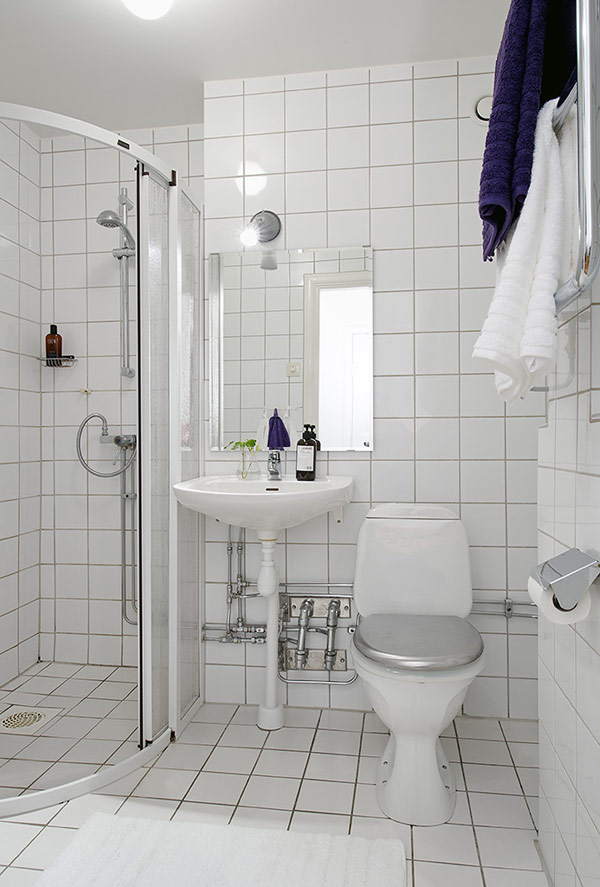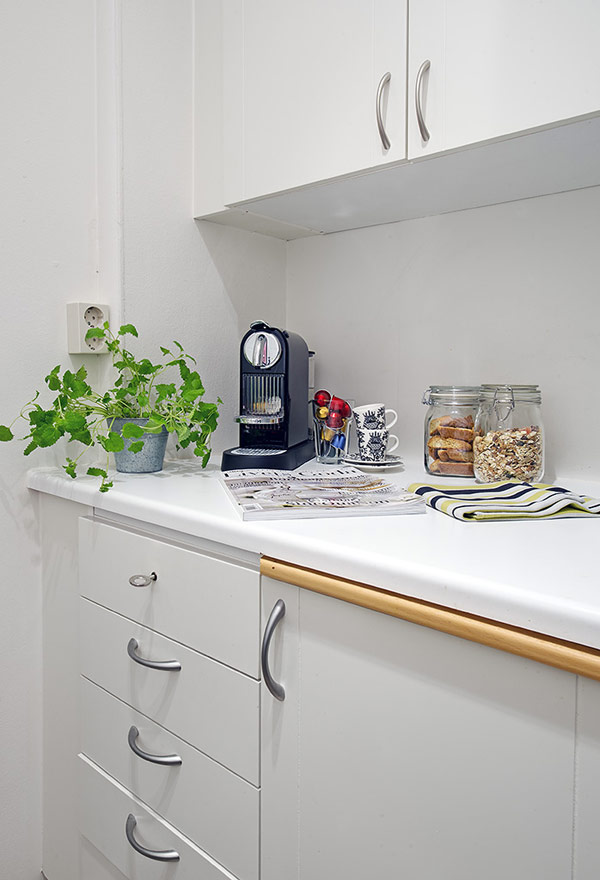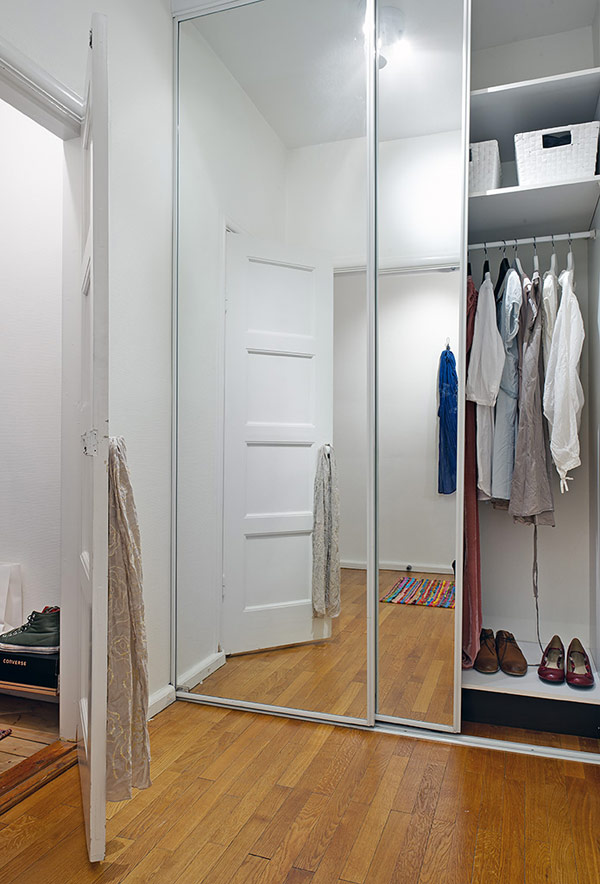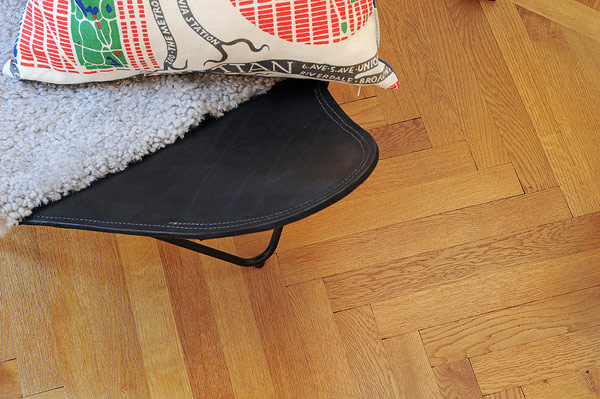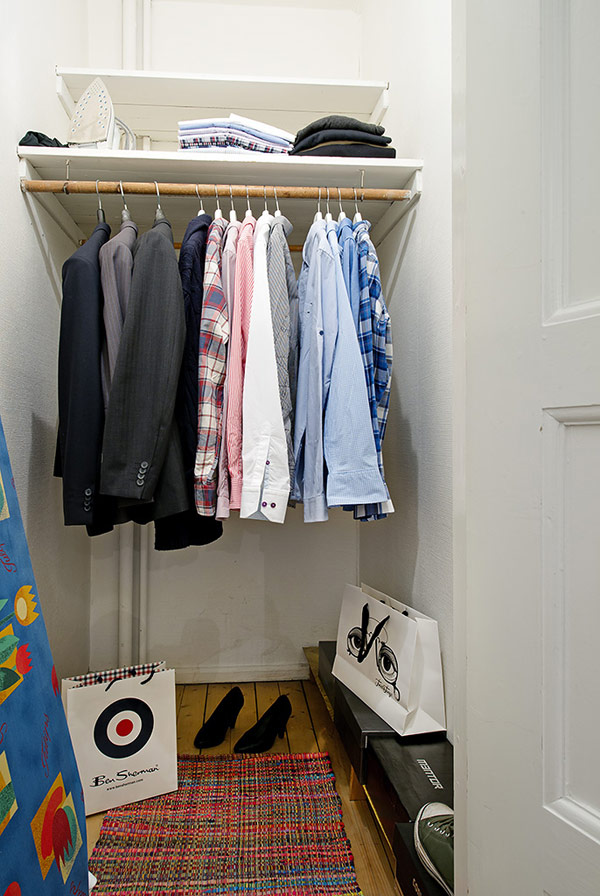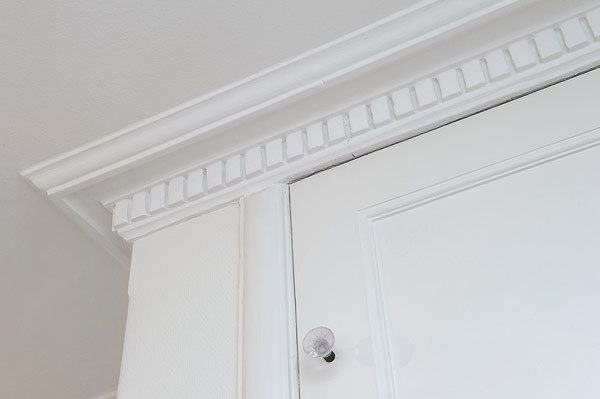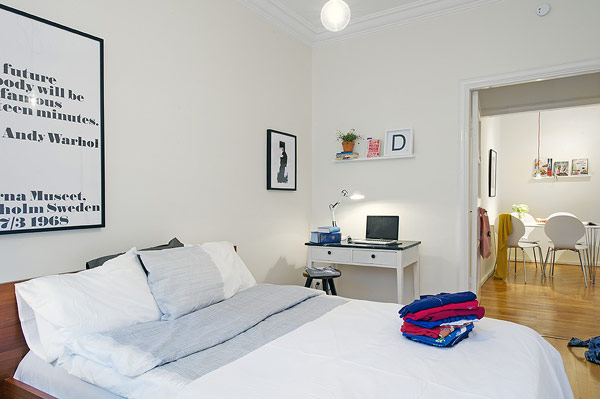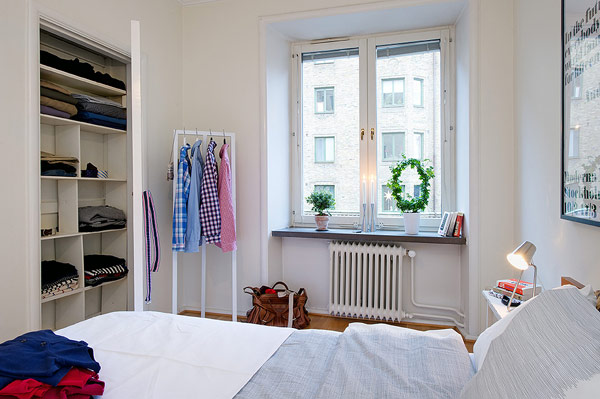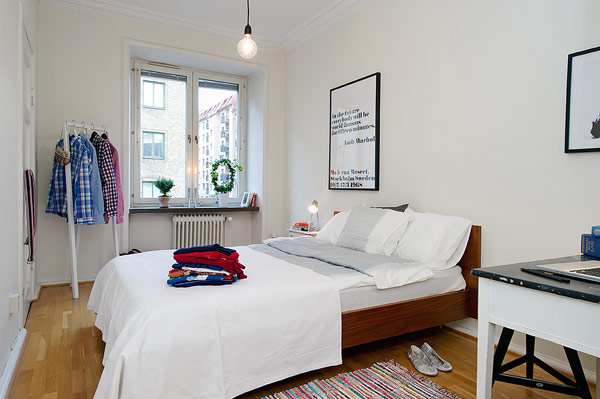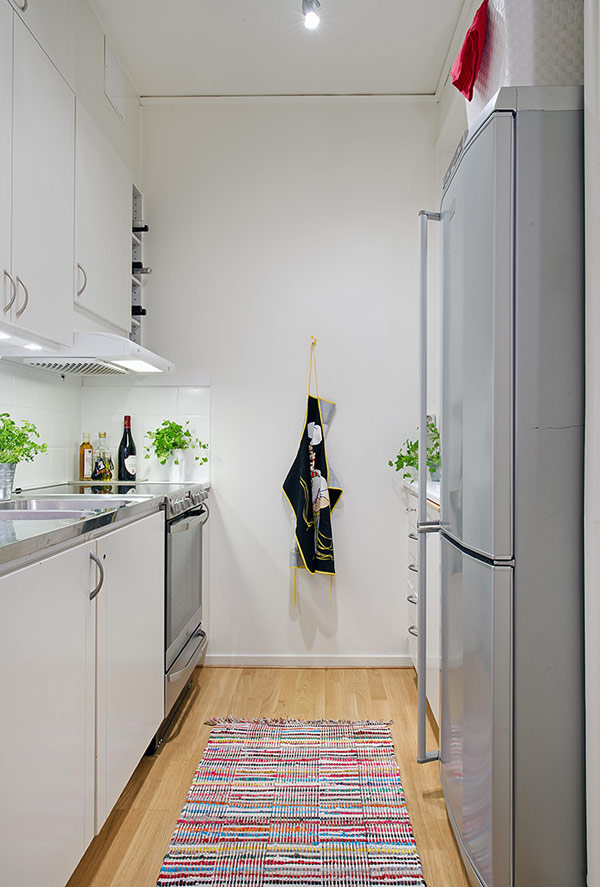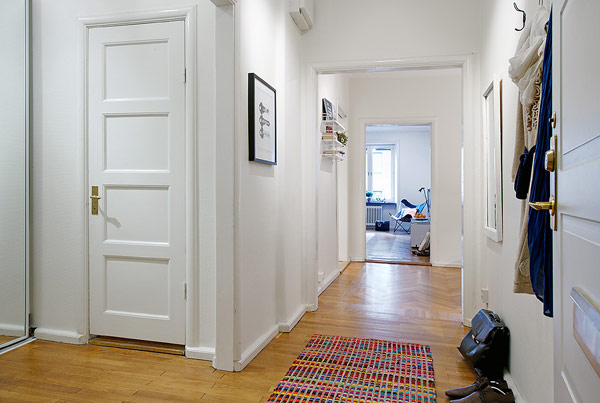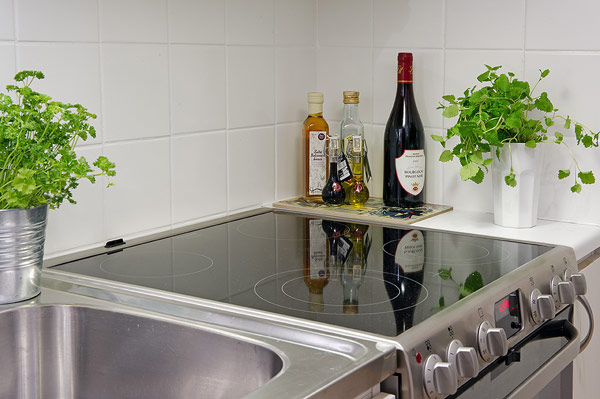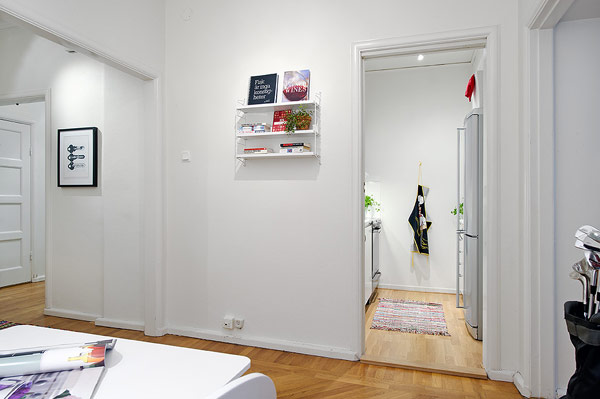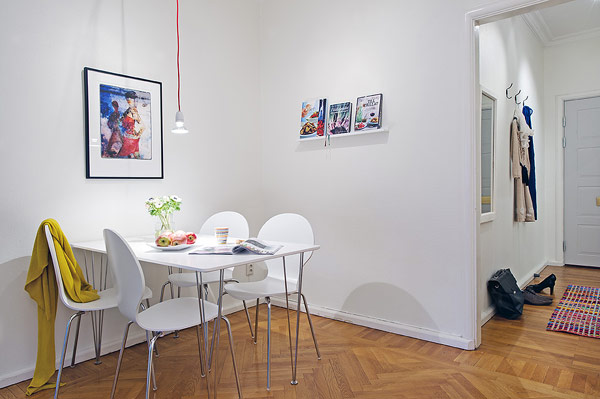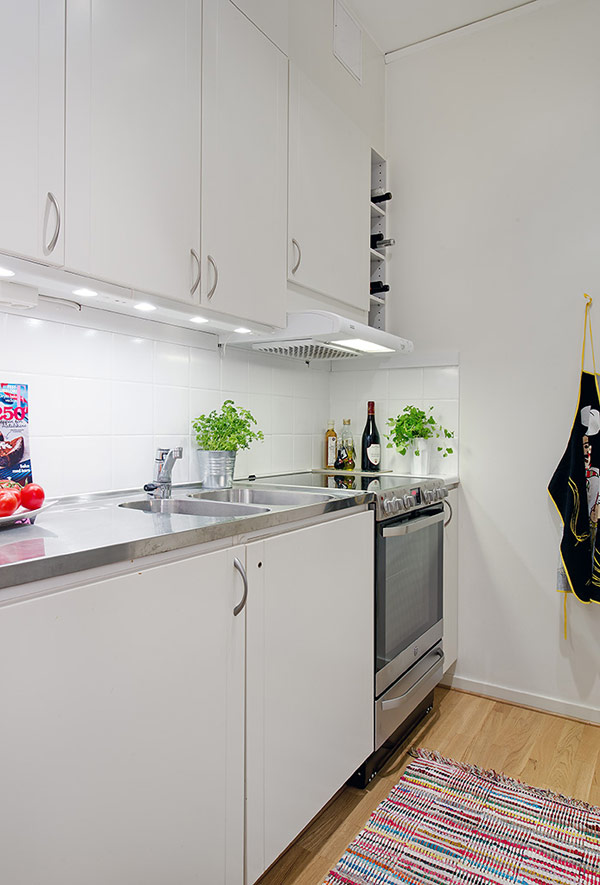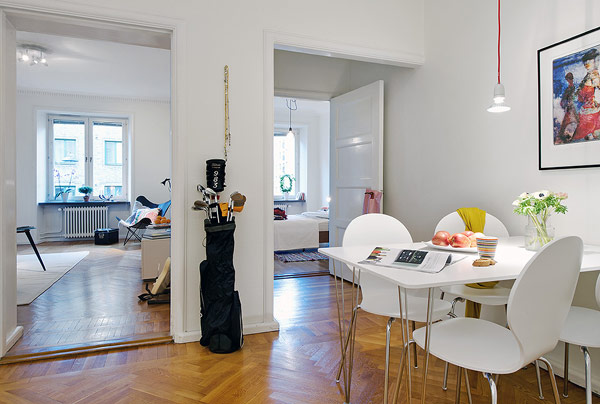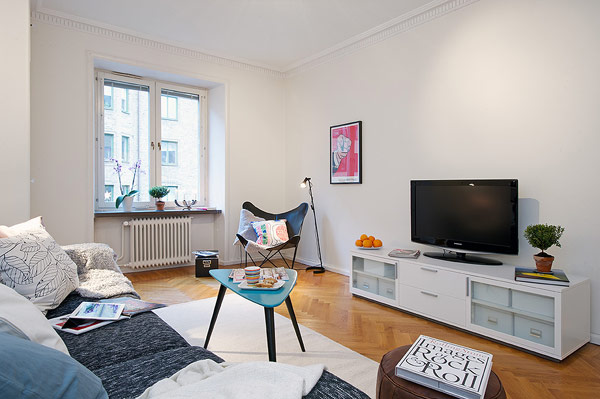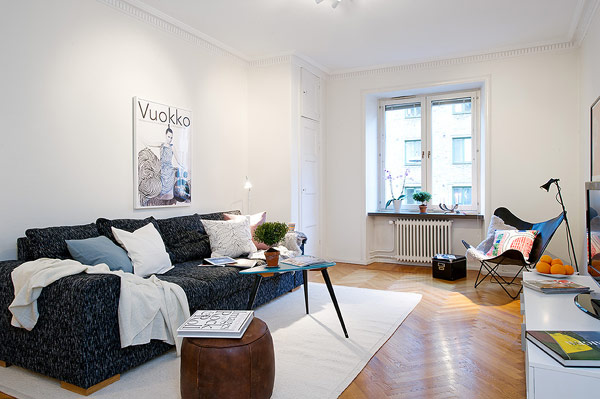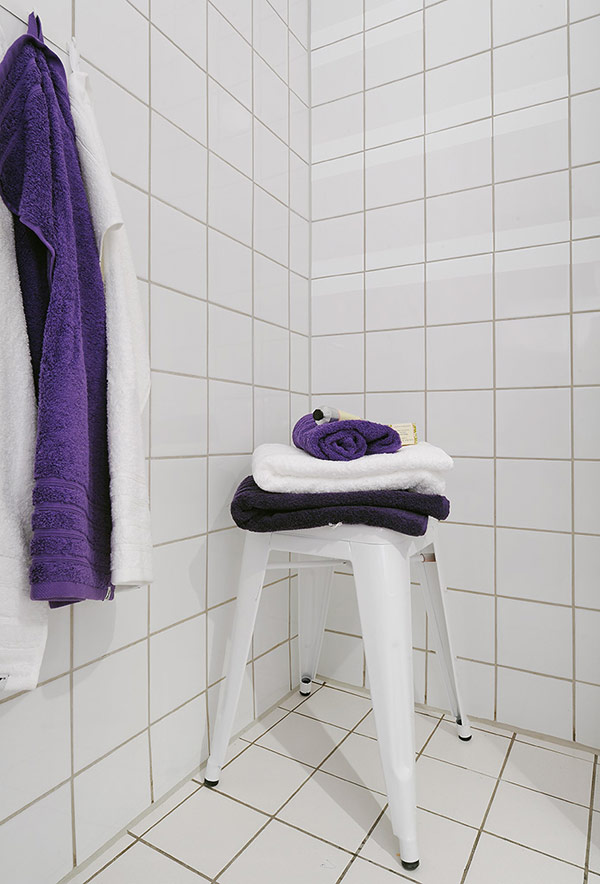 Liked the story? Share it with friends.