Named the Black Pearl, this Rotterdam townhouse was designed by Studio Rolf.fr in partnership with Zecc Architechten. The house, an erstwhile abandoned apartment block, now houses a workshop on its ground floor, a hot tub in its rooftop greenhouse and living quarters in the two floors between.  The facade of the building has been painted black, but the side elevation and roof are covered with artificial grass, with the newly positioned windows revealing the overhauled interior of the townhouse.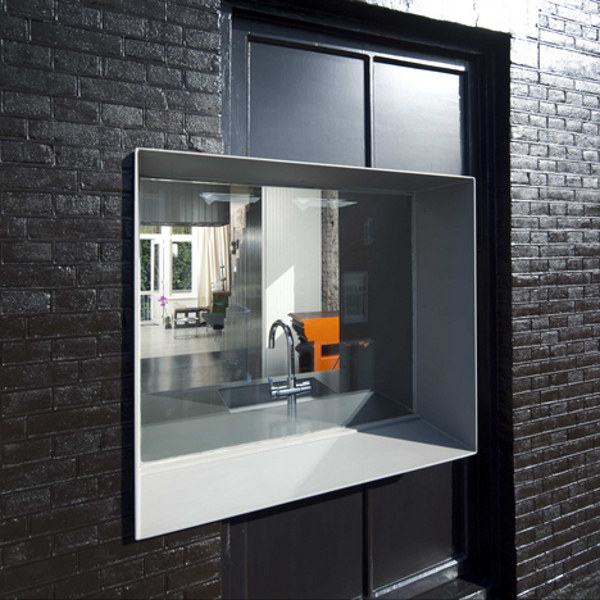 The living area is full of distinctive furniture by Studio Rolf.fr that includes chairs wrapped in bandages and cabinets that appear to sliced in half. The exposed and painted brickwork walls have visible traces of stripped away floor joists whereas the new partitions and floors are timber painted grey. The attractive interior of the 100 year-old building recently received an award from furniture brand Lensvelt, who named the project as the best interior of the year inNetherlands, and the pictures indeed tell us the reason.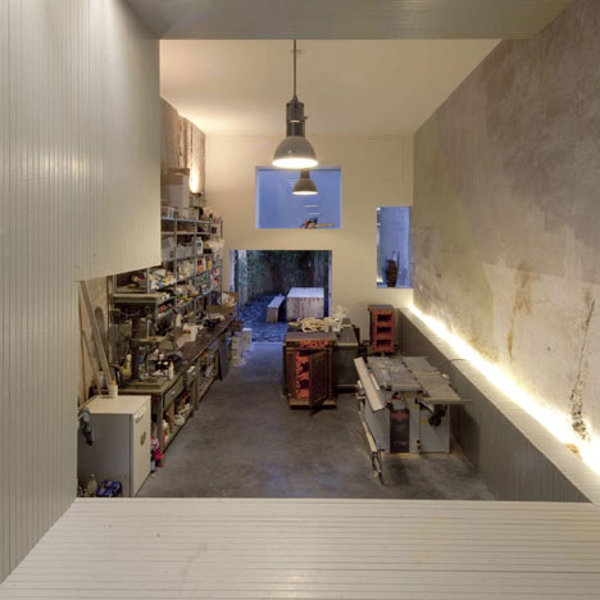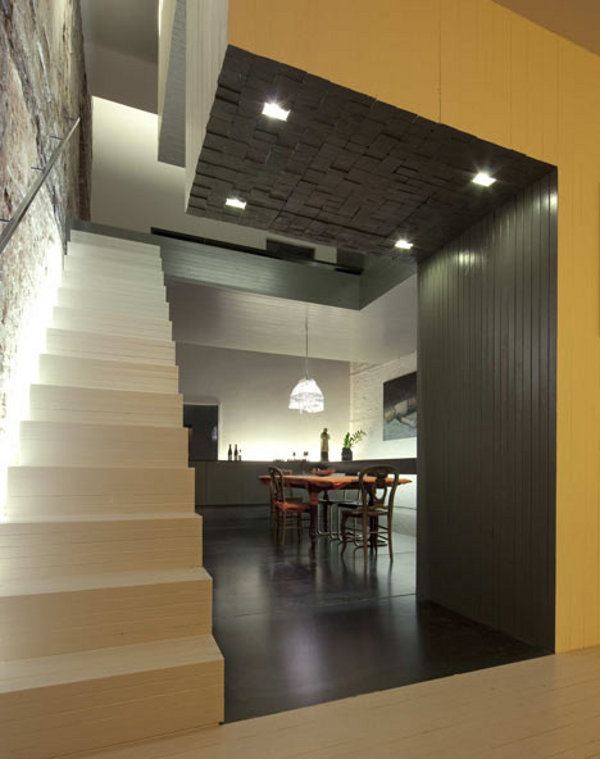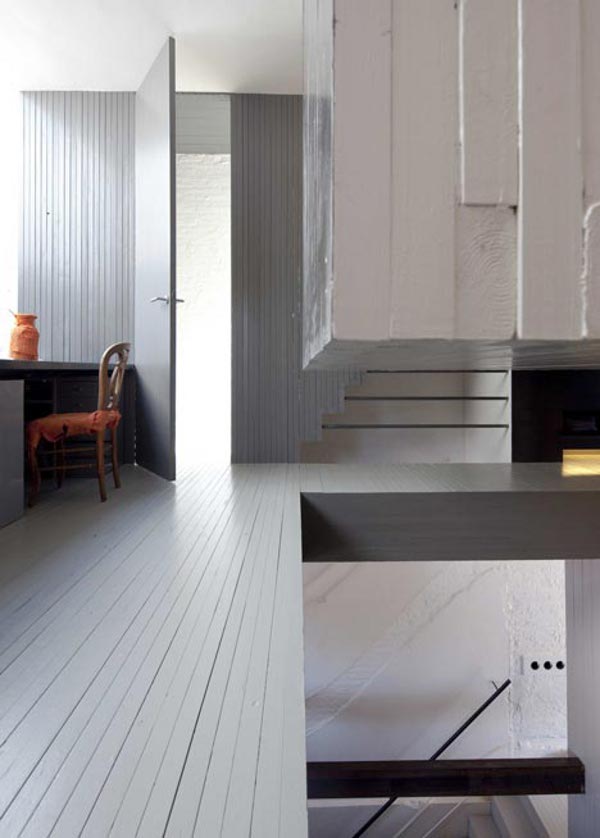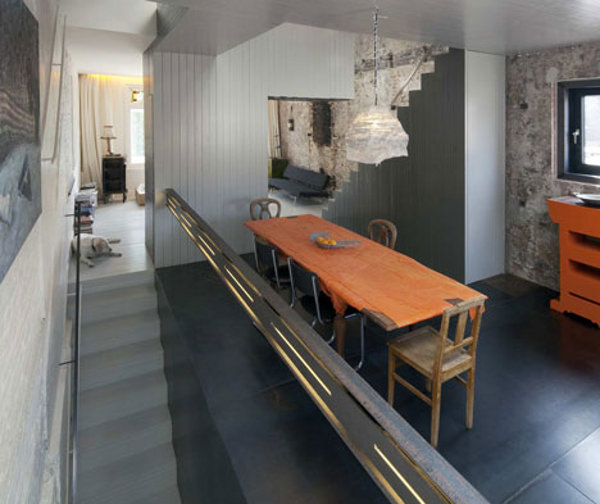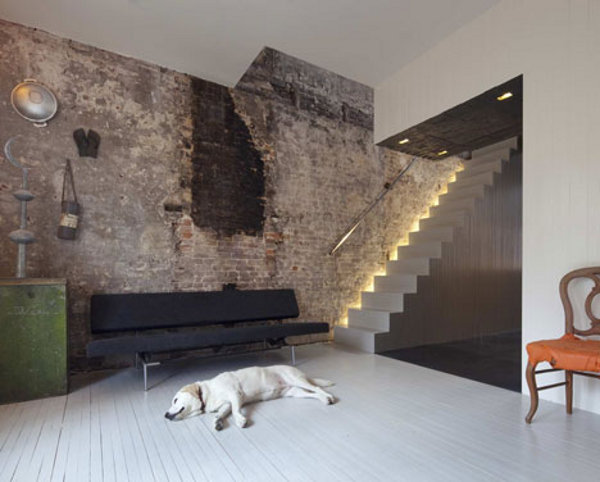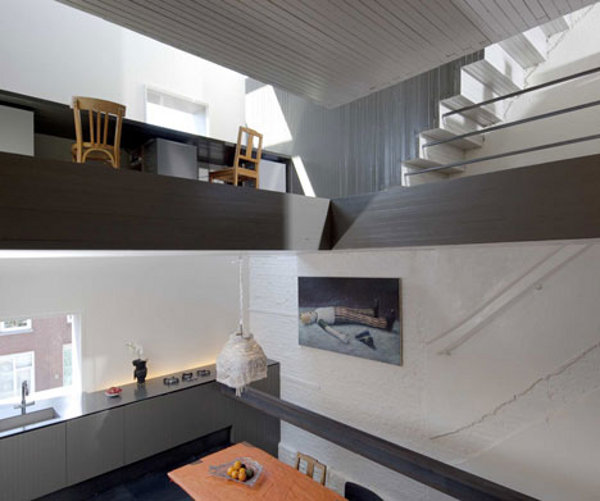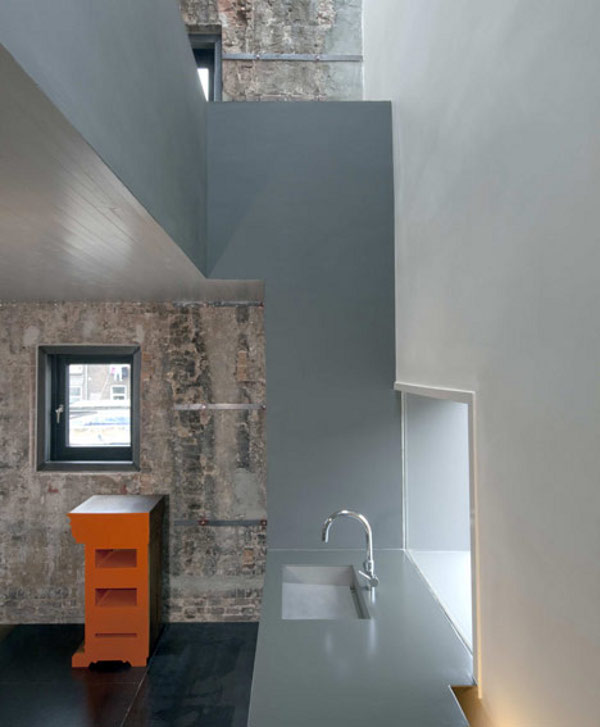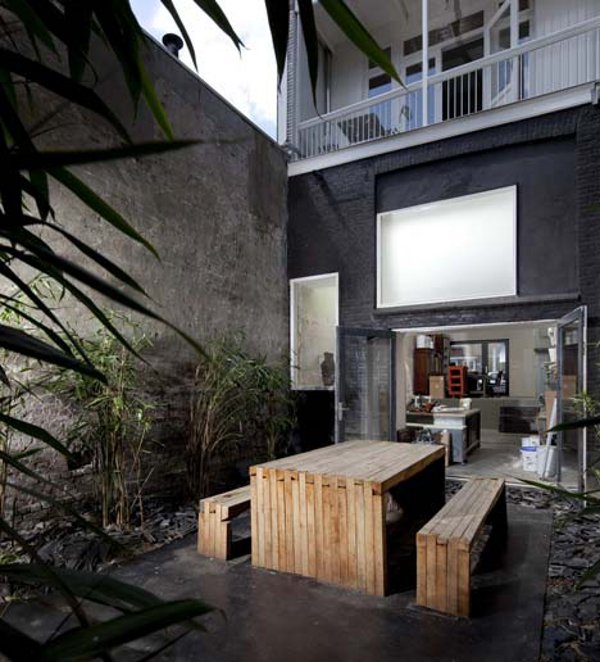 Liked the story? Share it with friends.