With this new contemporary apartment design, it's all style that matters. Welcome to this modern apartment located in Saltsjöbaden, in Stockholm County,Sweden. A statement of attractive Scandinavian design, the apartment, on Per Jansson, stretches over 105 square metres and has a total of three rooms. The house features an open-plan living room structure, done with simple modern decorations, and plenty of seating space for guests.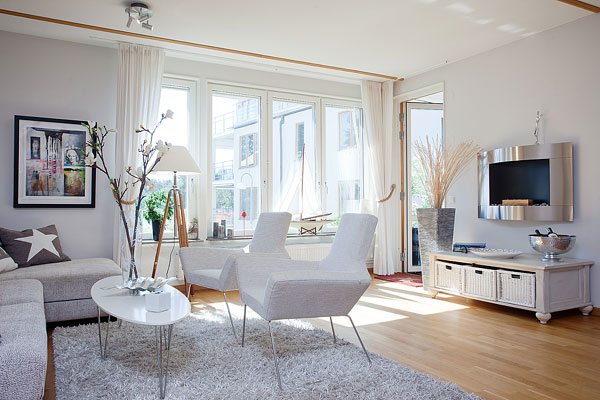 The kitchen is separated by way of a bar and all the appliances are astutely hidden, in style. A dazzling mosaic wall above the kitchen counter catches your eye. To add to the welcoming nature of the house, there is a dining table for six, with royal-sized chairs. The building accommodating this apartment overlooks the Baltic Sea, which is probably why a large symbolic decorative boat adorns the socializing area.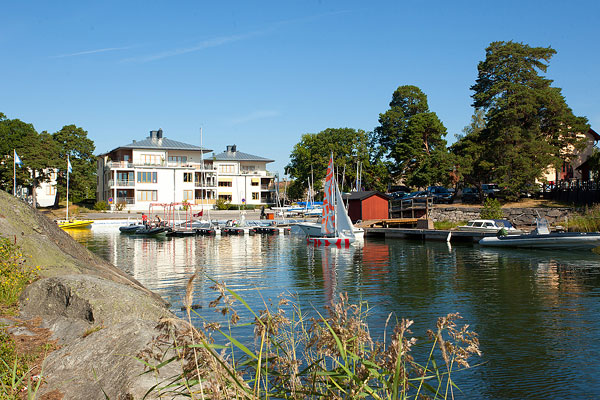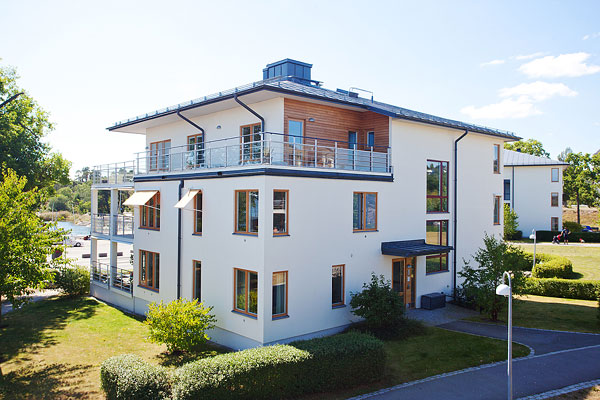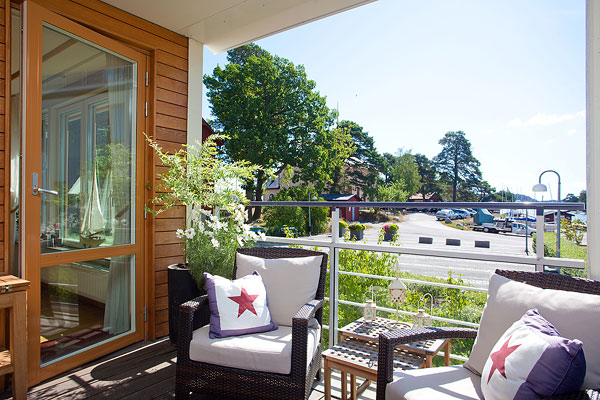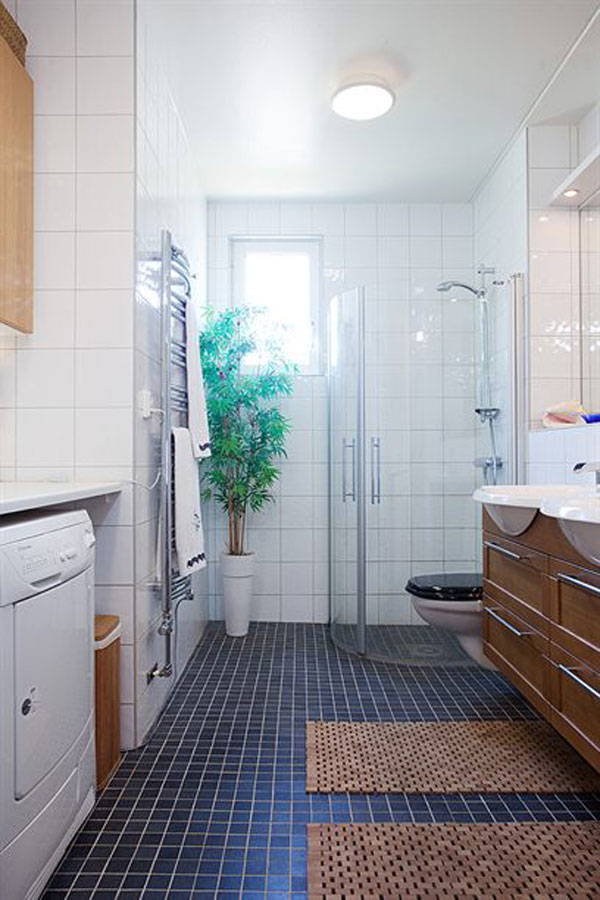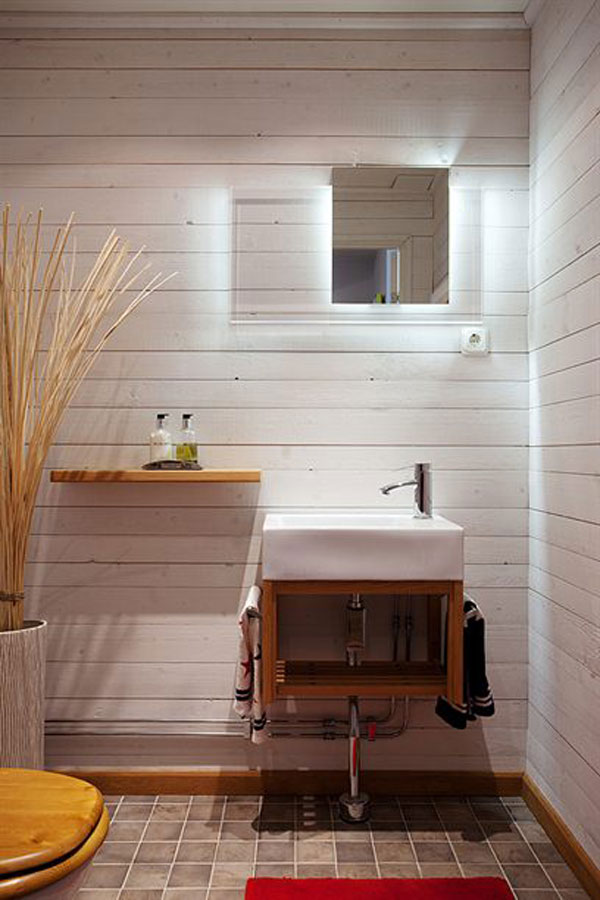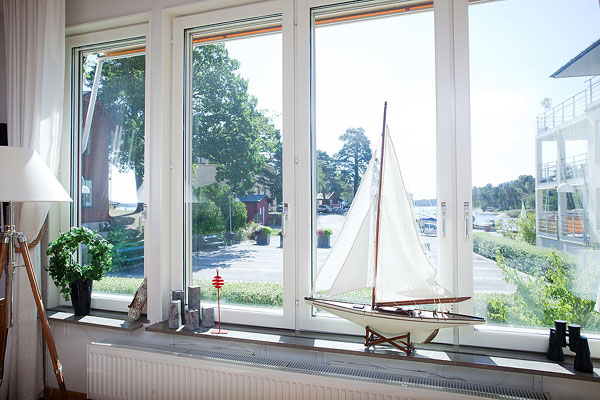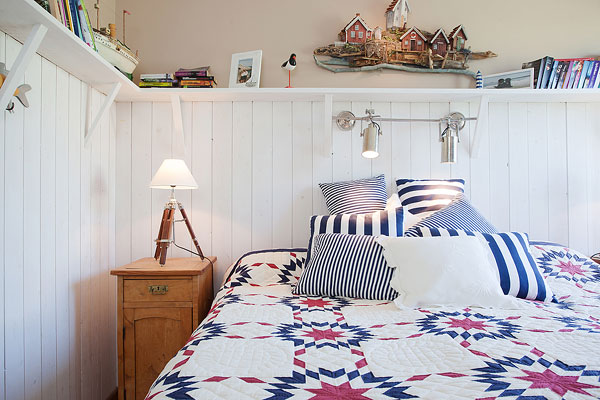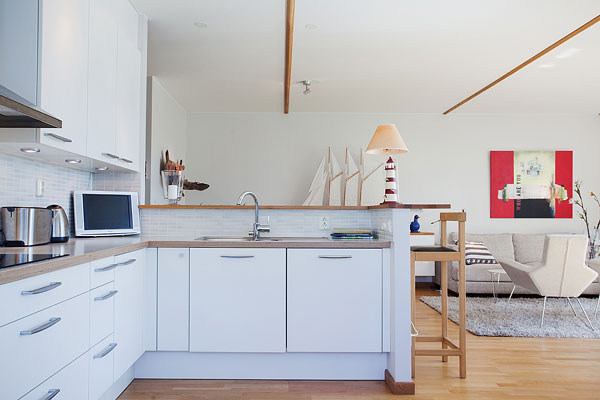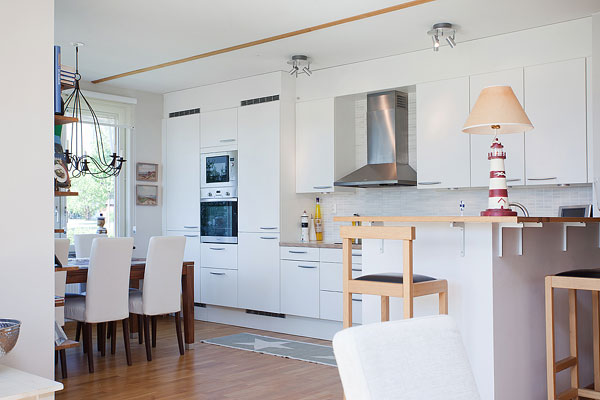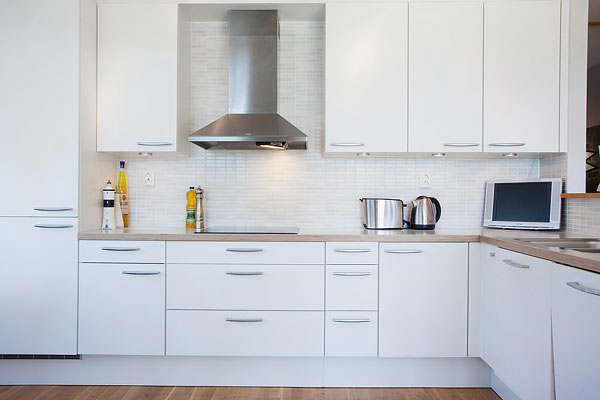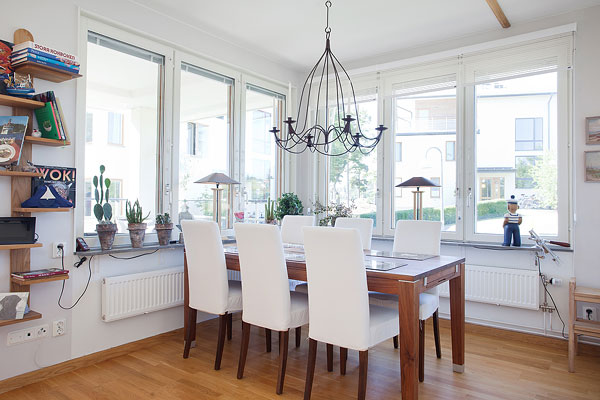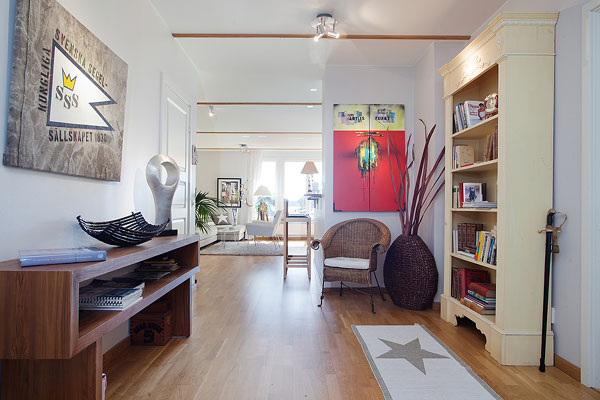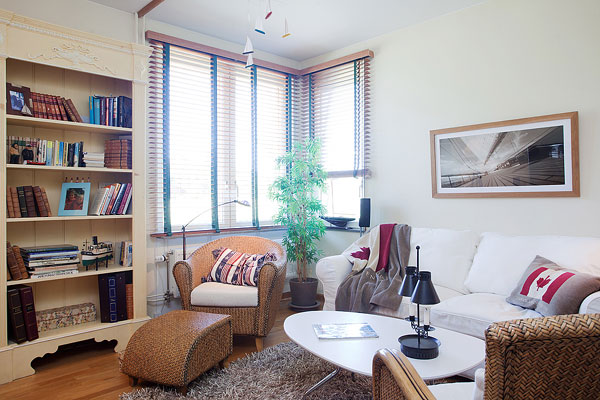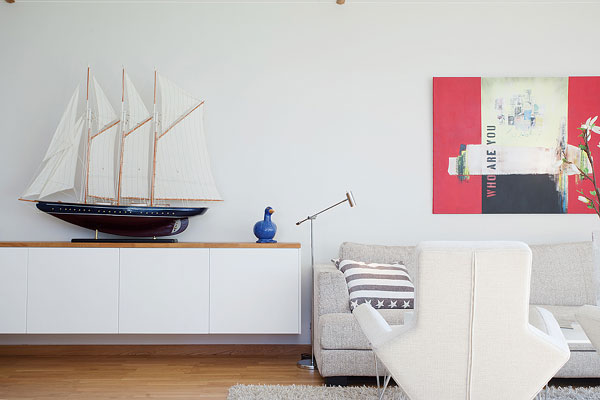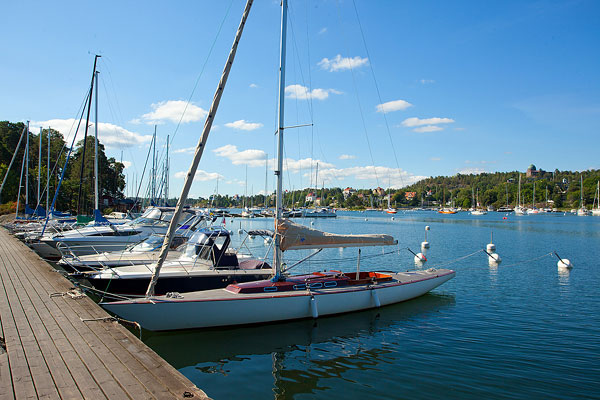 Liked the story? Share it with friends.