Check this out! This Seattle house, christened Phinney Modern, designed by Elemental Architecture, has been made exclusively for a young couple. One significant aspect about the Phinney Modern is that it is located on a tiny plot, and yet looks spacious. Utilizing the maximum space they could think of the designers have built the structure making good use of the courtyard and the exterior spaces of the small plot. This makes the kitchen and the living room find their place at unusual spots. The house is designed in three different levels. The third floor comprises the living area and kitchen with a roof-top terrace giving a wonderful view of the Lake Washington's ship canal and the Puget Sound.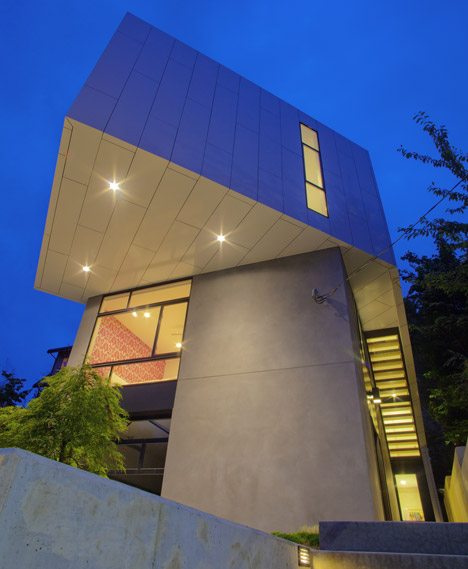 There is a large balcony adjacent to the kitchen separated by large glass doors from where a staircase connects to the roof-top terrace. The first floor has the bed rooms and the ground floor has a utility room, office and garage. The house showcases an excellent example for interior design. Built for the young couple, the interiors of the house are so refreshing and elegant. The furniture and the wall coverings are of a contrasting nature, with a cool look of course. Check out the images and you will also like it.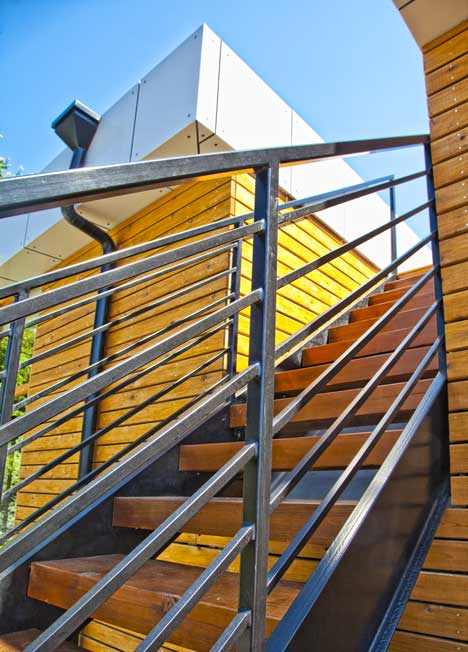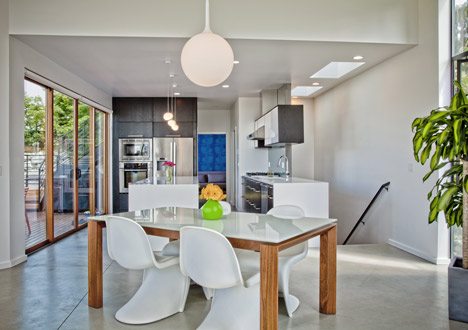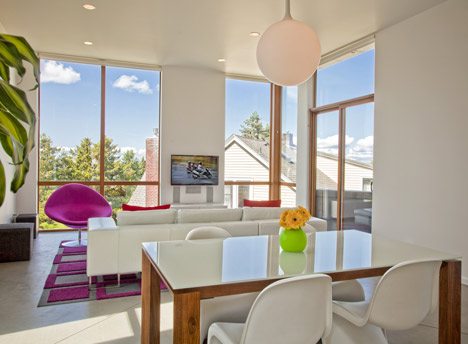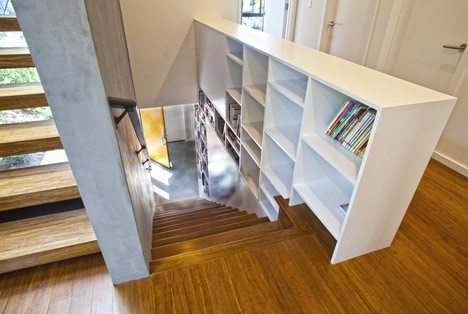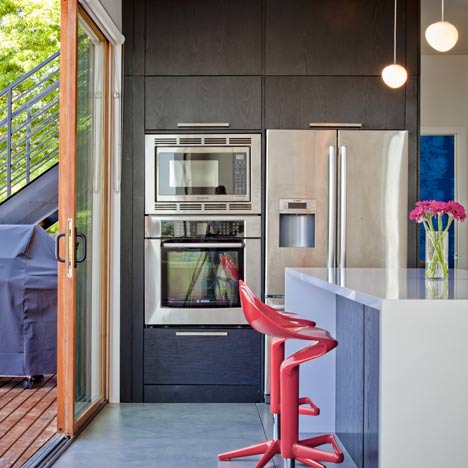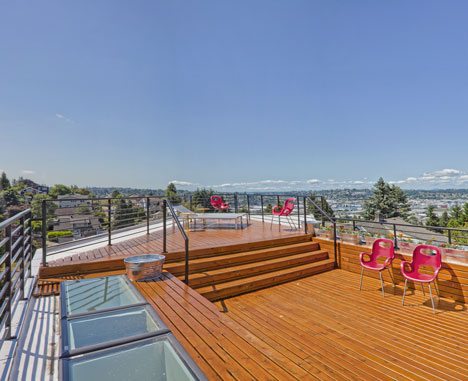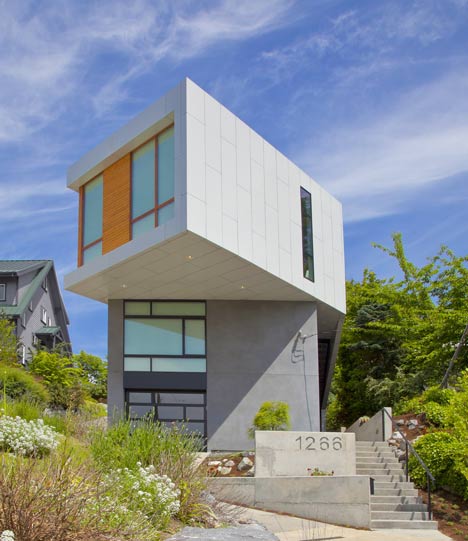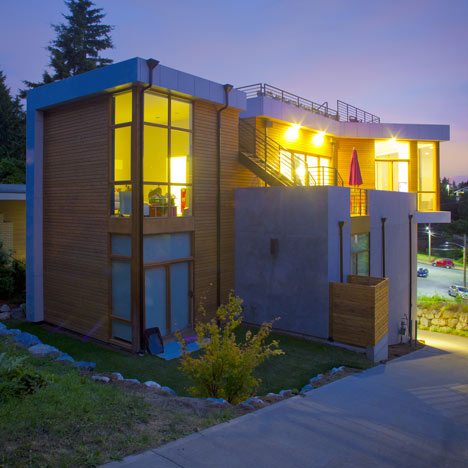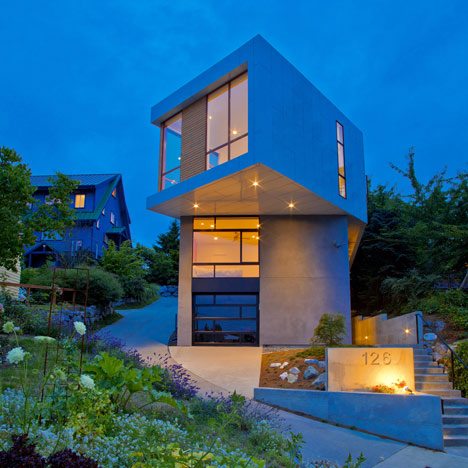 Liked the story? Share it with friends.