You will be definitely amazed to see this huge re-modeled house that dates back to the 1950s. House Lam, constructed by Johannesburg-based studio Nico van der Meulen Architects, is large modern home situated at Bedfordview – a suburb of Johannesburg– inSouth Africa. Spread across three floors, the house also sports an infinity edge pool that extends over the steep fall with a diameter column of 3m. There is also a heavy rock clad wall bisecting the house vertically. The house, with frameless stacking doors, has its foot-print area extended to create a new floor and garages along with a pyjama lounge and kids' study room.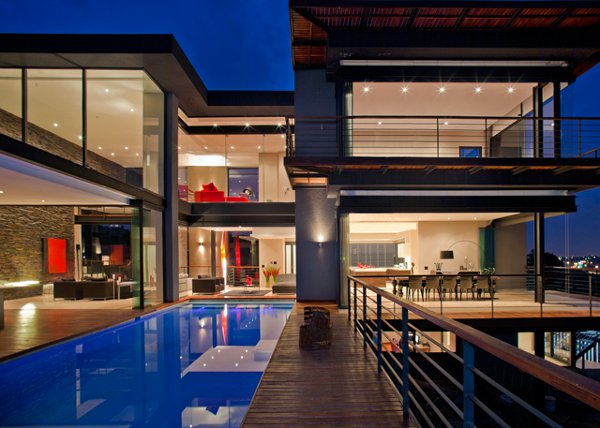 The children's bedroom and master suite of the old home has been transformed into a study and guest suite respectively. The ground floor comes with a large open plan with a double space for the living area, consisting of a family room, kitchen, dining room and ancillary spaces. The house also features a wine cellar and a home theatre viewing the pool.  House Lam also gives extensive view of the vistas around. You will definitely fall for this unique renovated building. Check out these images.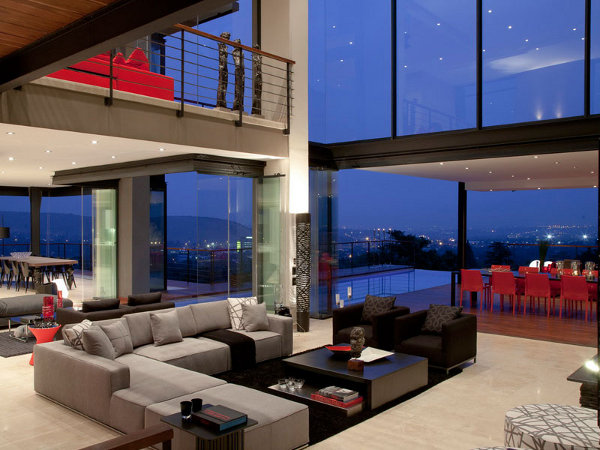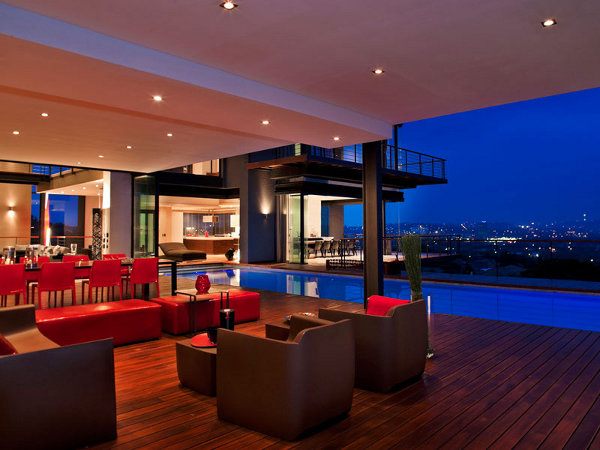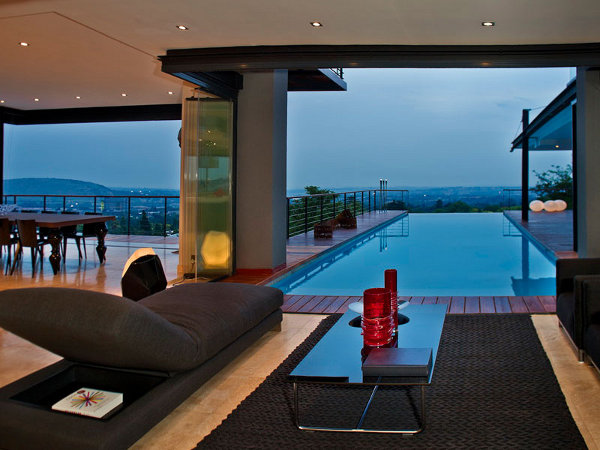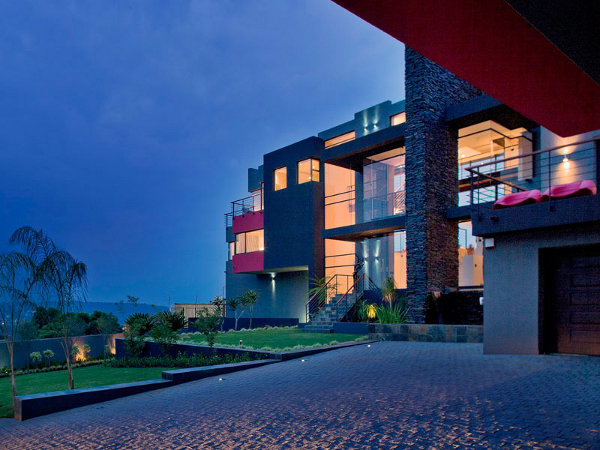 Liked the story? Share it with friends.