Today we would like to present you a stunning Concrete House designed by Simon Twose. The facade of this contemporary residence is a fantastic combination of concrete and glass. The internal spaces are arranged on a three-story floor plan, covering a total surface of 300 square meters. The 251 square meter plot area was enough to erect the fabulous residential structure, but there little space left for a garden.
Located in Kelburn Wellington, New Zealand, the impressive residential structure was built by the owner, who was a builder in search of a challenging project. And what better way to experiment with shapes and materials than building your own house? Heavy concrete elements intersect with glass partitions to create a marvelous suburban home. Courtyards in between the concrete shapes were given a dynamic feel by leaning huge concrete walls against one another. Interiors were conceived to give the inhabitants both privacy and access to views and natural light. The result – a gorgeous modern home with a bold concrete and glass architecture.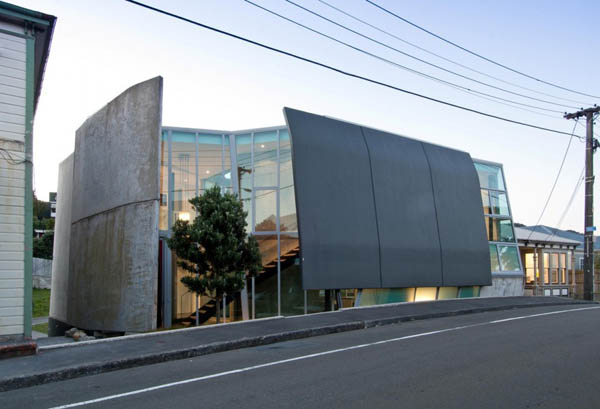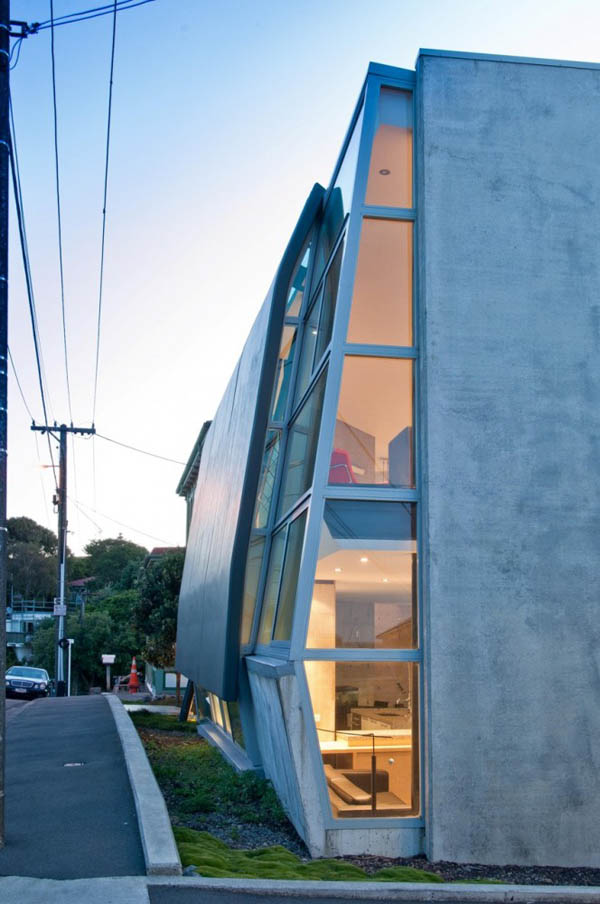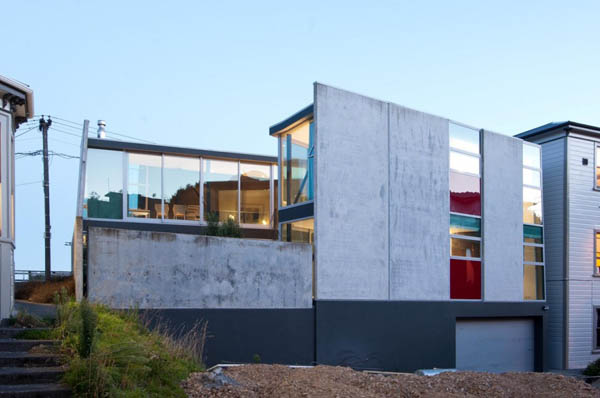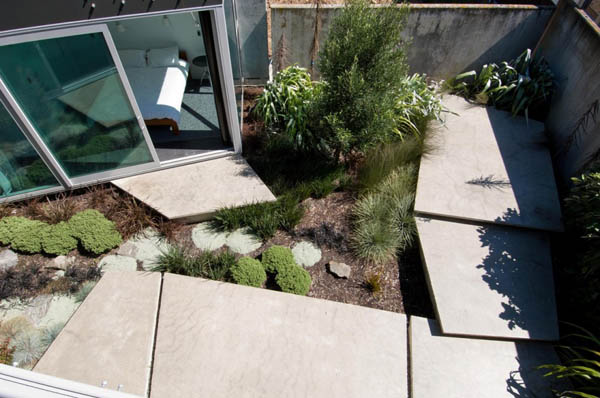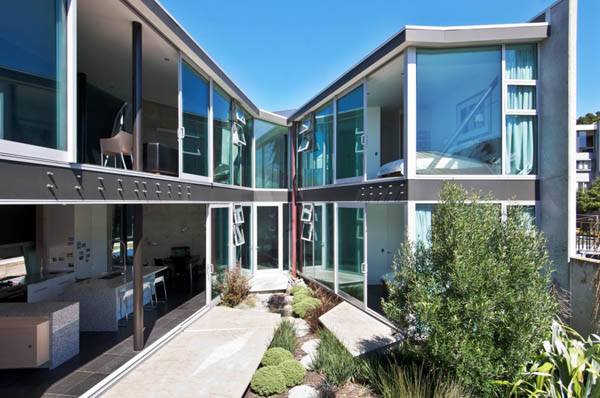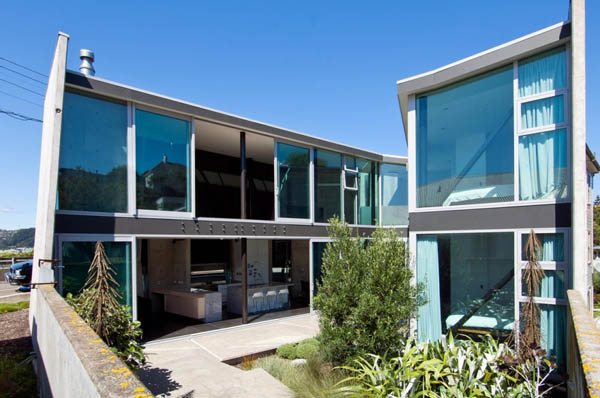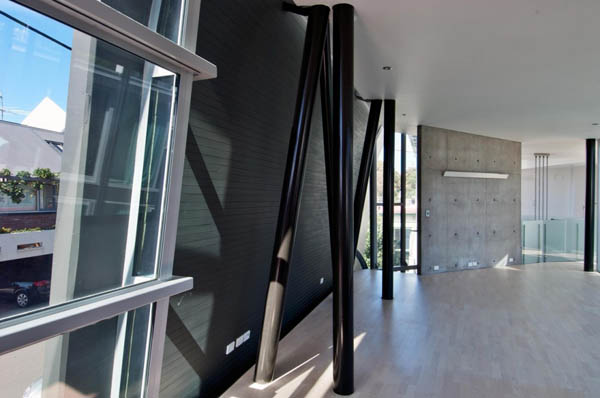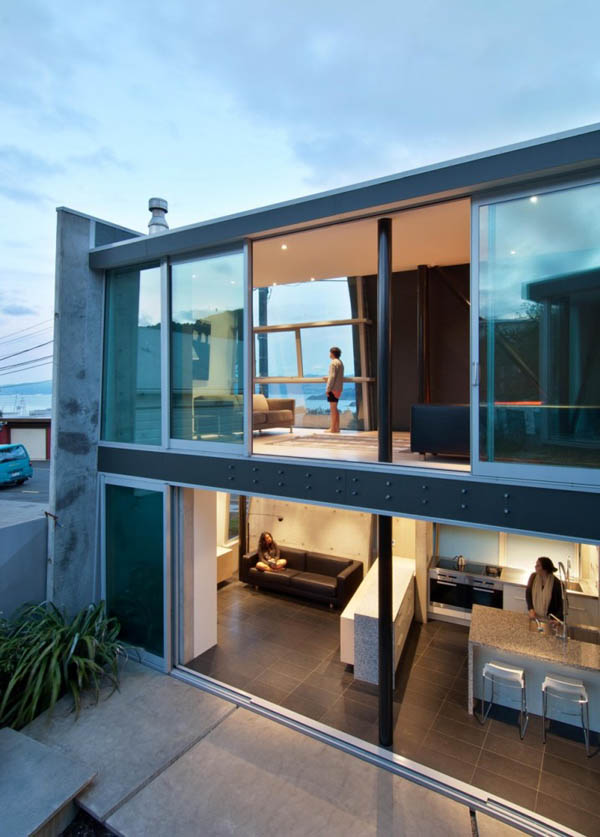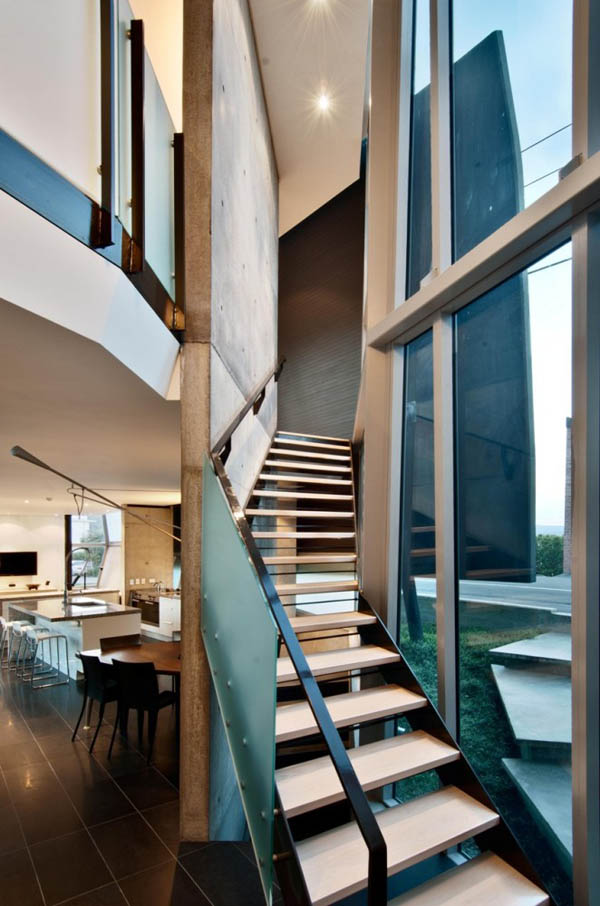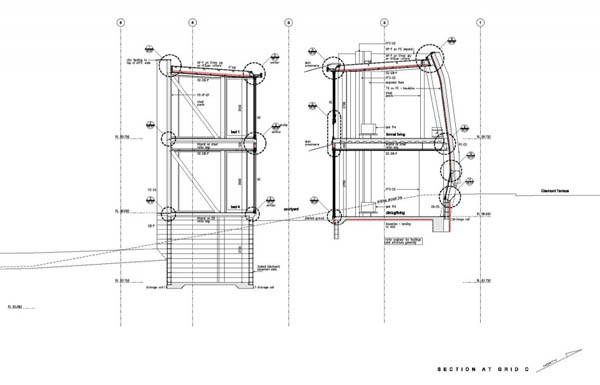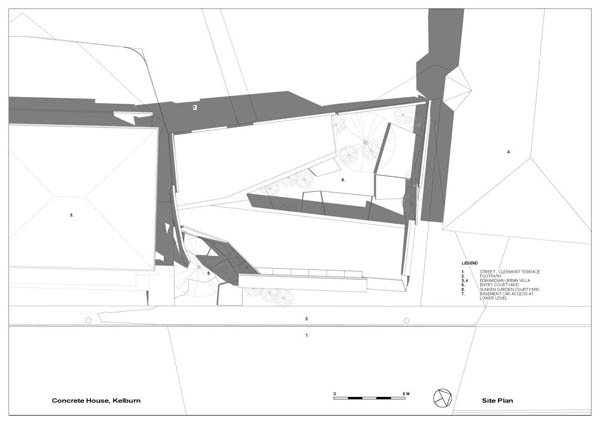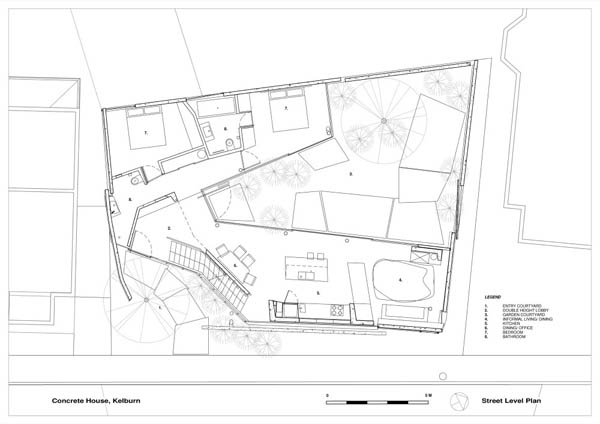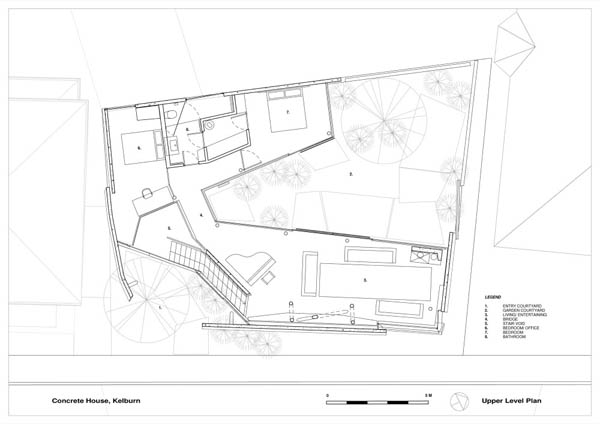 Liked the story? Share it with friends.