Christmas is indeed a time for celebration and festivity and what better to place to host the fun and frolic than your beautiful yard! Not all of us are blessed with a grand backyard or even a front lawn that can host a magical Christmas party. But if your house does sport one, then it is time to shake off those Thanksgiving blues and start with preparations for both Christmas and New Year parties. A gorgeous yard needs much more than a simple Manger and a Christmas tree to capture the mood of the winter celebration.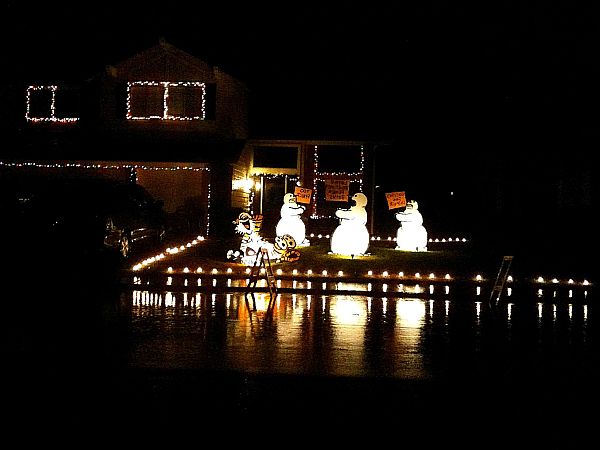 Decorating a yard starts from a garden that is curated and trimmed just right. The garden should be properly trimmed and leveled before you start with the Christmas decoration. Once the yard is ready, it is time to start planning for the look and theme it needs to sport. The basic idea is to create an outdoor space that seems like a natural extension of the indoors. Hence make sure that decorations in your house complement what you do with the yard.
A list of the wide array of dazzling Christmas yard decorations on offer includes sparkling starlight spheres, outdoor topiary animals, gorgeous garland lights, sizzling stars and snowflakes, outdoor Christmas trees, walkway trees, Moravian stars among many other magical additions. Do not pick additions that contradict the theme you have going and make sure they look proportional when placed next to one another.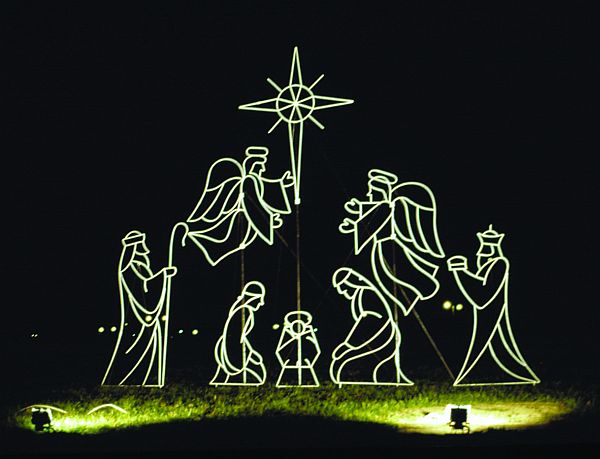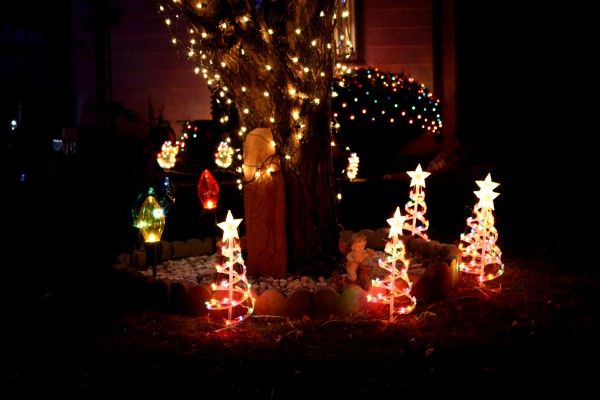 A Night to Remember!
Decorate all the trees and shrubs in the yard with glittering baubles, ribbon and a bit of sparkle. Inflatables and 2D shapes of popular Christmas icons and colorful paper lanterns will add charm to the yard during daytime. From an elaborate Scene of Santa' sleigh being drawn by the reindeer to a giant Snowman or Disney princesses, this should be all about what your kids want! Simple decorating material found in your own back yard such as sticks and twigs can be twisted and tangled to produce rustic stars to hang from your tree or porch. Spray the pine cones gold and silver and use them aptly to usher in a glitzy appeal.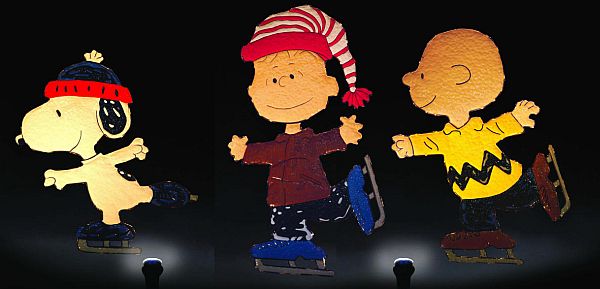 Once the sun sets then bring the yard alive with some stunning lighting that is a combination of a giant floodlight, some smart string lights draped around pillars and trees and some flickering LED lights that highlight the focal points of the party stylishly. Lighting the yard for a Christmas party should be all about combining both form and functionality. Get it right and you are bound to have a night you will never forget!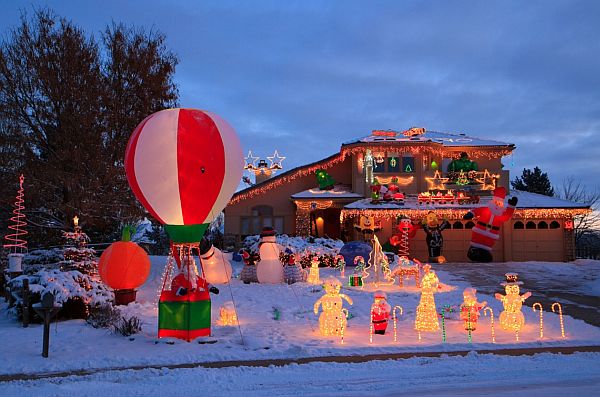 Liked the story? Share it with friends.