Welcome to the Base Camp Chewton Residence. The project, a multi-functional, compact home, has been designed by Melbourne-based Insite Design at Central Victoria in Australia. The landscape plays an important role in the unique design of the house. Se t amidst rolling hills, eucalyptus forests and rocky outcrops, the residence sports an elongated structure that provides maximum solar control. The residence is mainly wooden floored with a flat elongated roof.
Built on a high-level bush fire zone, the construction is said to have called for materials that required low combustibility and windows with stainless steel mesh screens. The residence has all its doors and other openings smoke-sealed. To assure safety from ember attack, the part under the building has been mesh screened.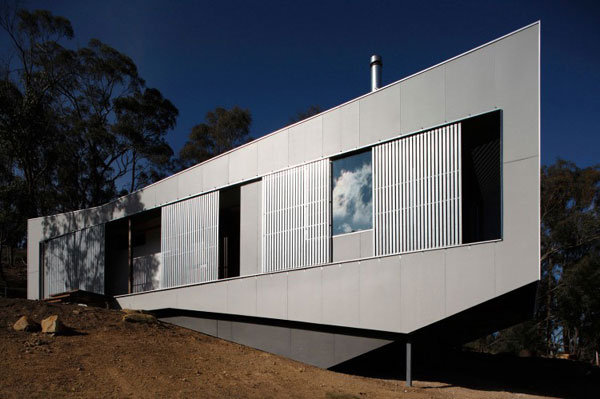 The interior of the residence has been designed in such a way that it provides wide views of the beauty of the nature. The solid walls of the building has close up landscape porthole punctuations. These provisions make the residents able to enjoy the panoramic views of the nature at different times of the day and during the seasonal and climatic changes. Borrowing the architects' words, the Base Camp Chewton Residence is 'a space to hear the rain on the roof, birds on trees and to see stars at night'. You can stay at this unique building by spending around 250 Australian Dollars for a night.