This exhibition space designed for Russian door firm Sofia by Italian designer Riccardo Giovanetti could be termed an extra-ordinary pavilion. No doubt, the visitors at the exhibition will notice this pavilion first, more than the Sofia doors exhibited inside!  The project has taken shape from the desire to create a direct relationship between the architectural form of the exhibition space and the company's logo. The design banks on a single element, which is repeated to create a hanging structure. This has created a circular exhibition space that allows air and light to pass through.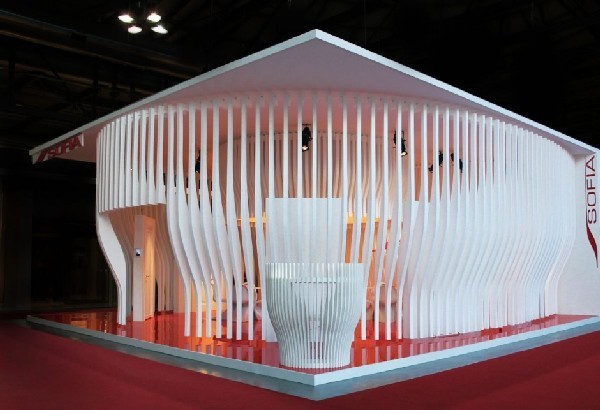 The elements for the hanging structure have made from high density expanded polystyrene and that makes it eco-friendly. Polystyrene is lightweight, compact and 100% recyclable. The final form of the innovative pavilion exhibits a circular white space with curvilinear shapes that float in the air. You will definitely get attracted to this unique creation. Take a look at the pictures below, and you will agree.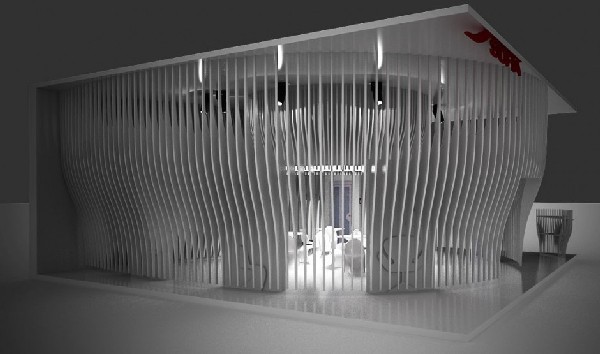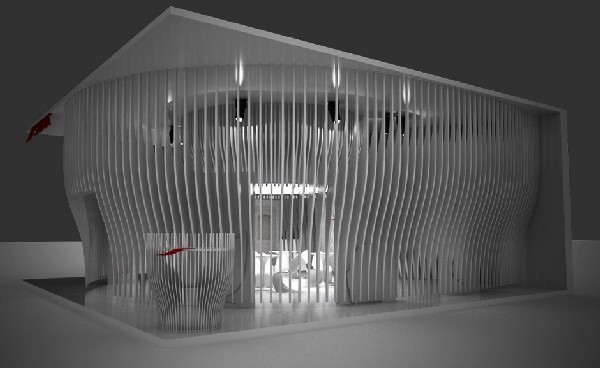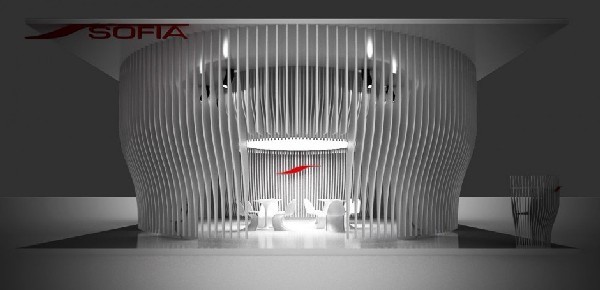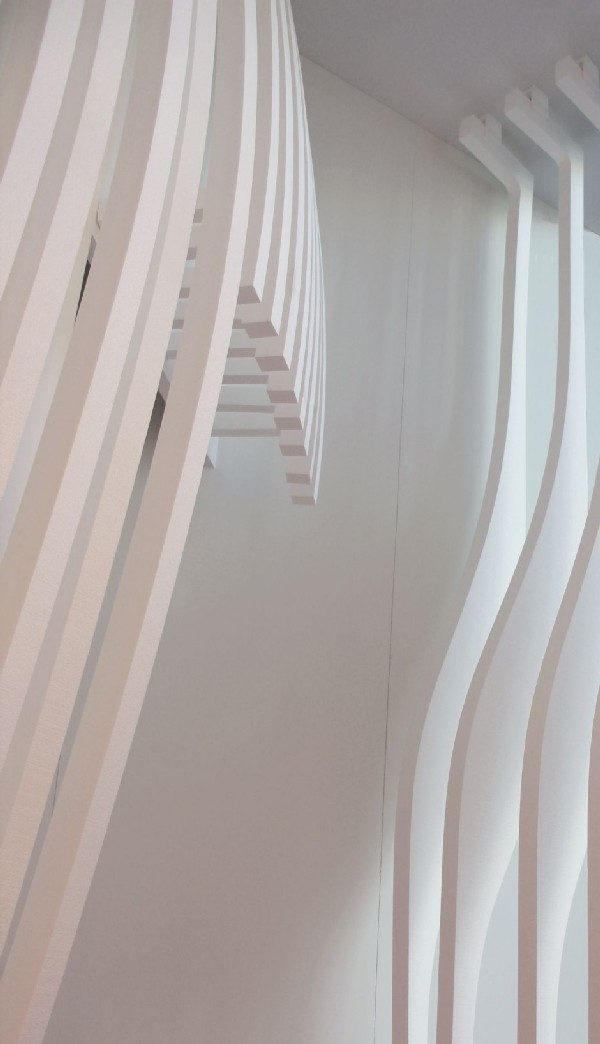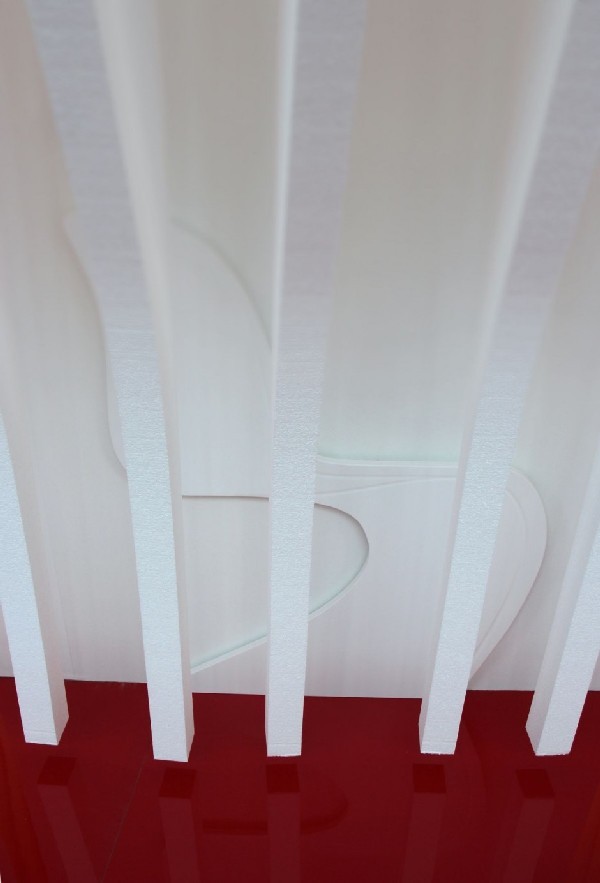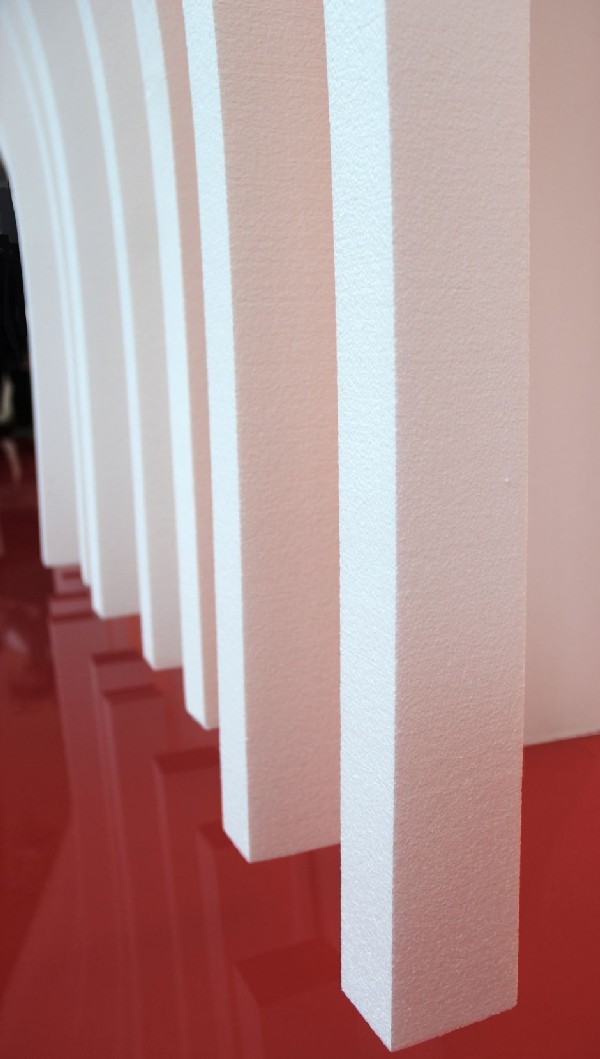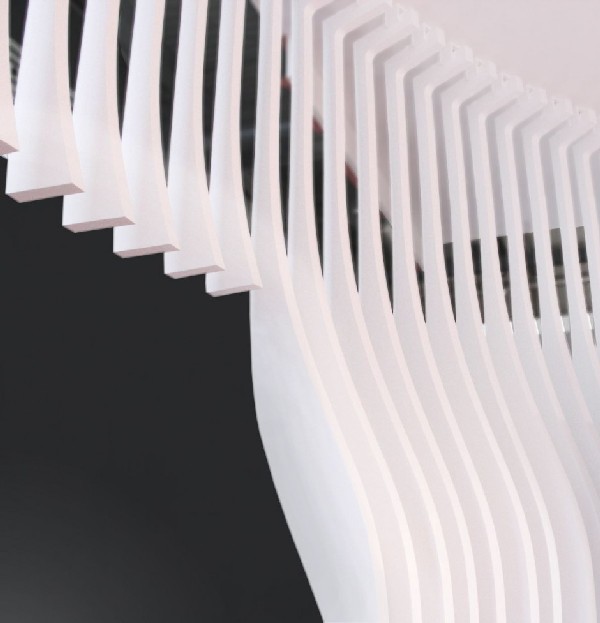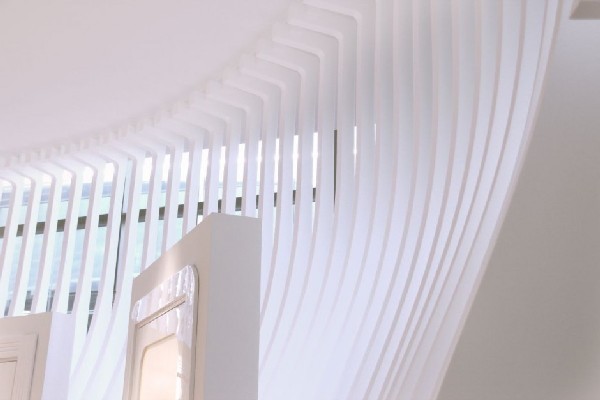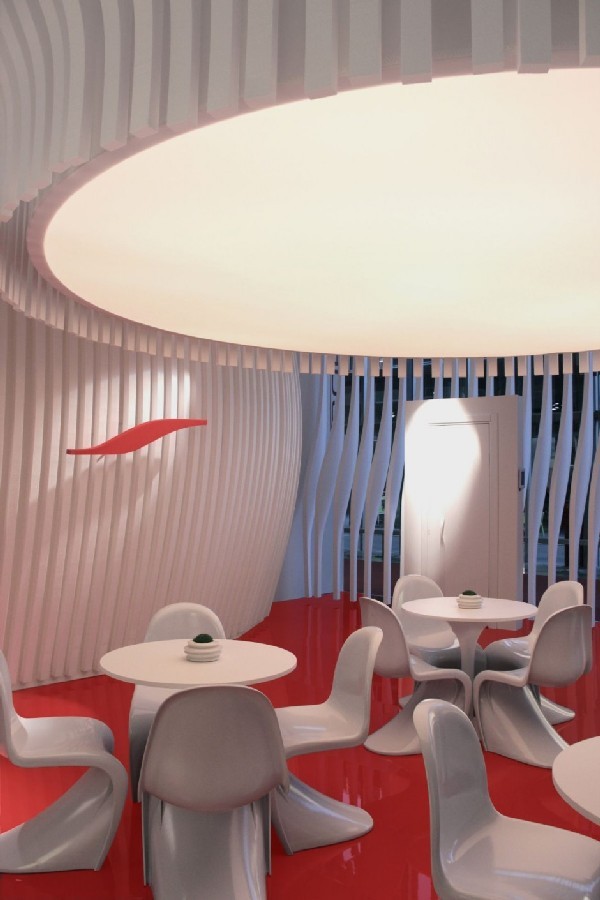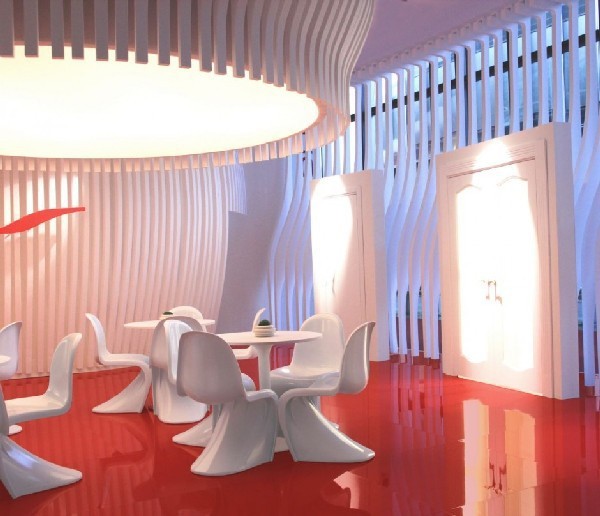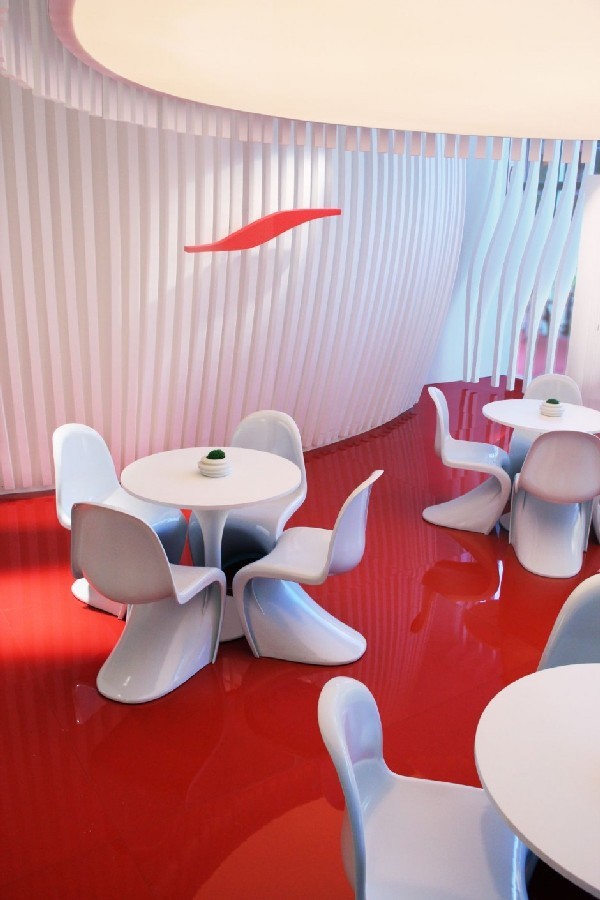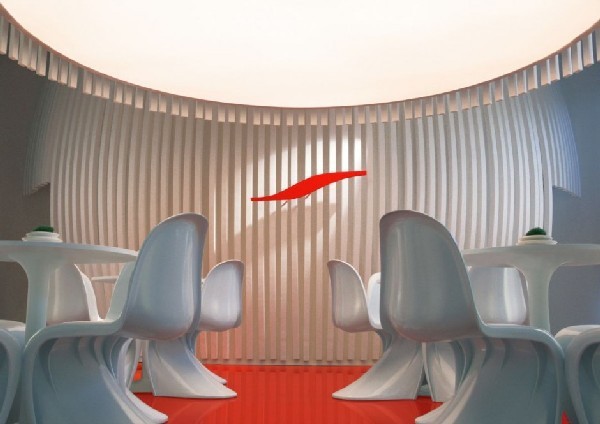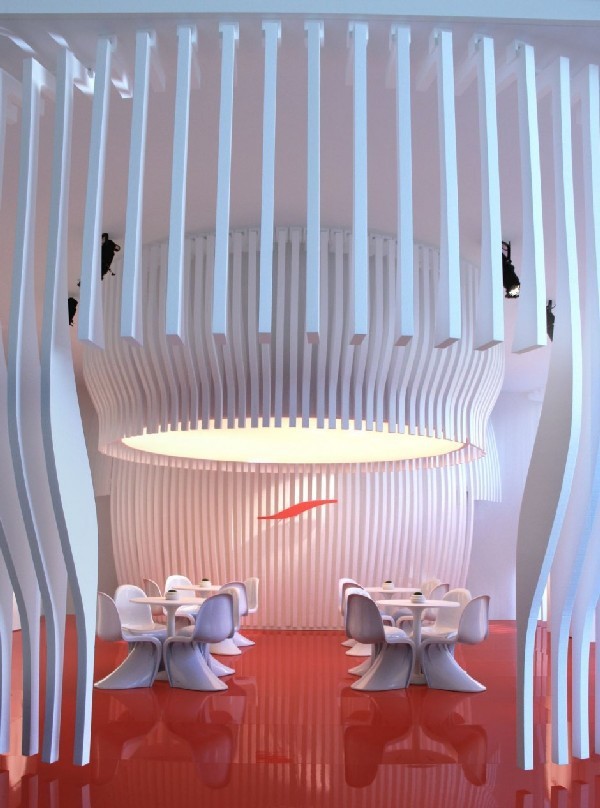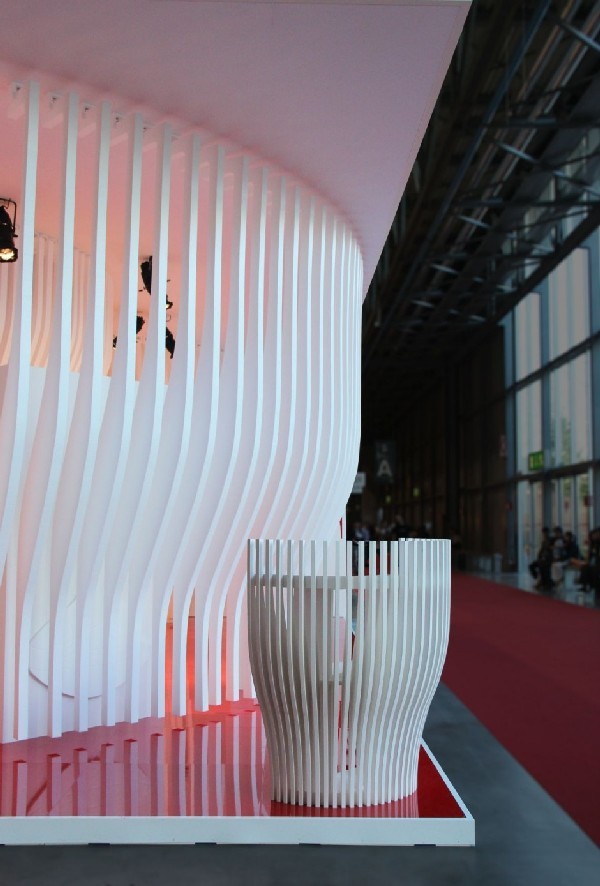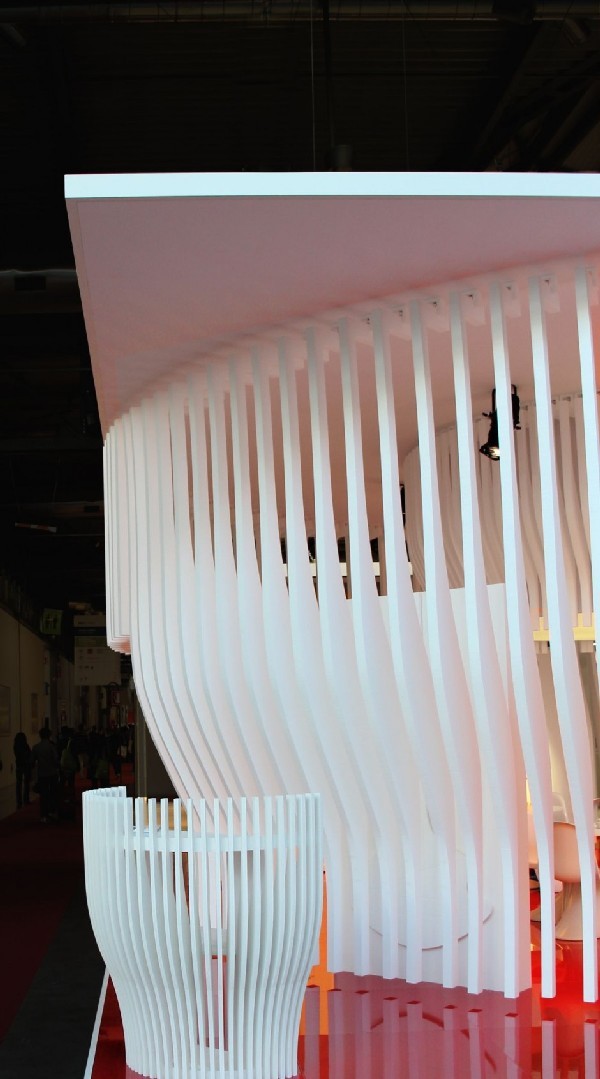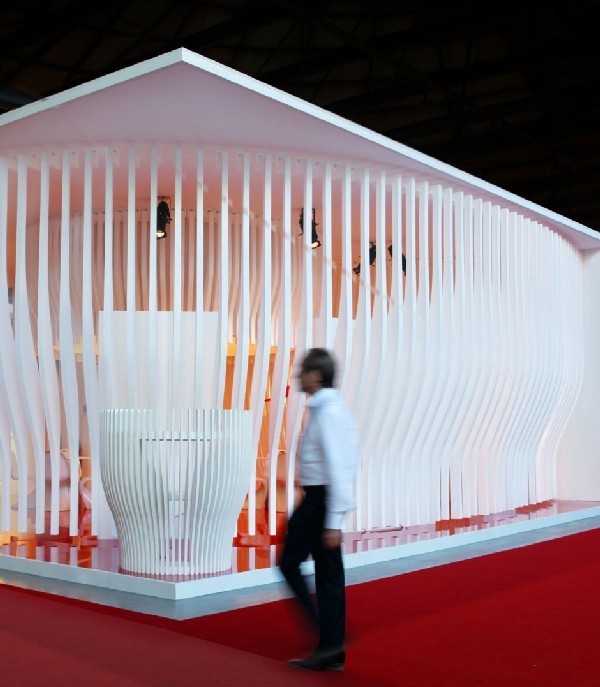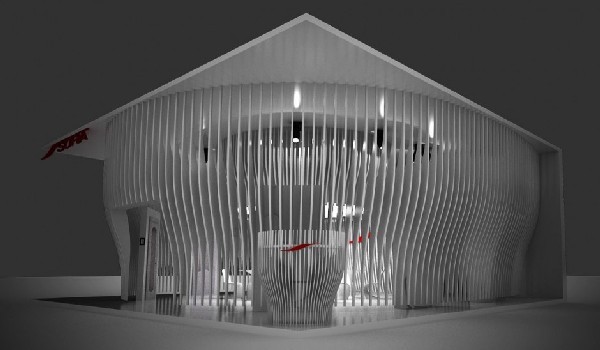 Liked the story? Share it with friends.