Bloot Architecture has designed this building, which accommodates an office space and a guest house. This shed-like structure is located in a residential garden at Voorburg, theNetherlands. The timber construction visually integrates itself into the garden. The clients needed to keep a brick shed in the garden and had budget constraints. The architects constructed the contemporary garden pavilion and they used sliding blinds to draw in the necessary light and to open the interior space to the engulfing garden views.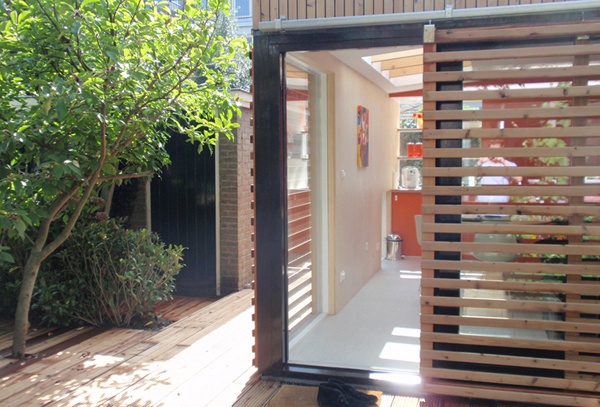 The garden pavilion has a deck connecting to the brick shed that helps to create a sequence of spaces within the garden. Inside the pavilion, there is enough space for the kitchen, the bathroom and an office space/guest bedroom. These two spaces are visually separated by using a red background. Storage space lines up against one wall, allowing the floor plan to remain open. This is a perfect answer for merging office and guest space.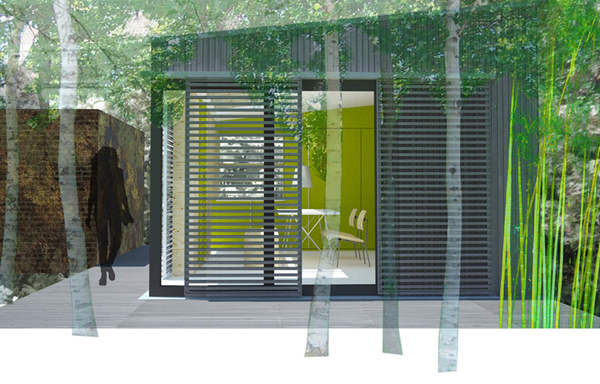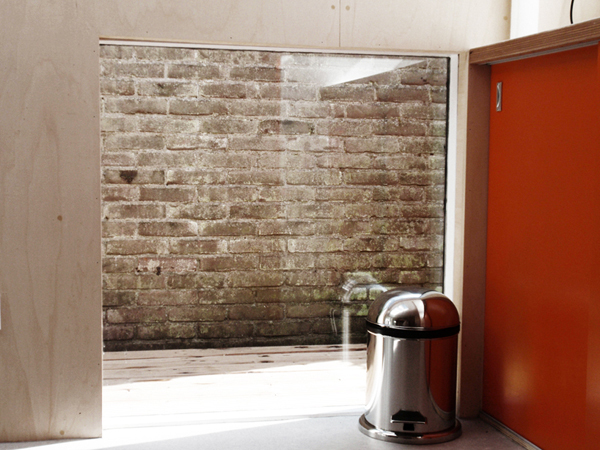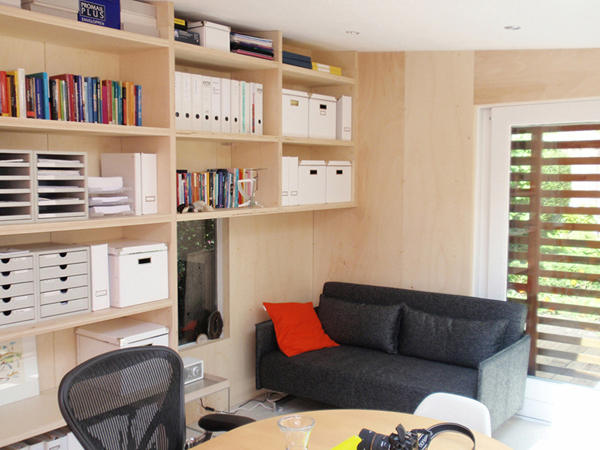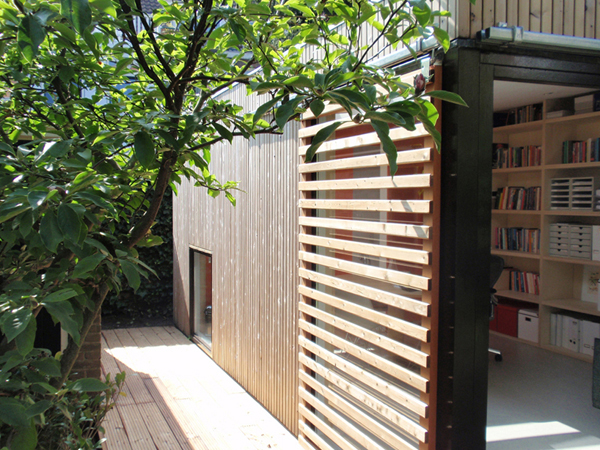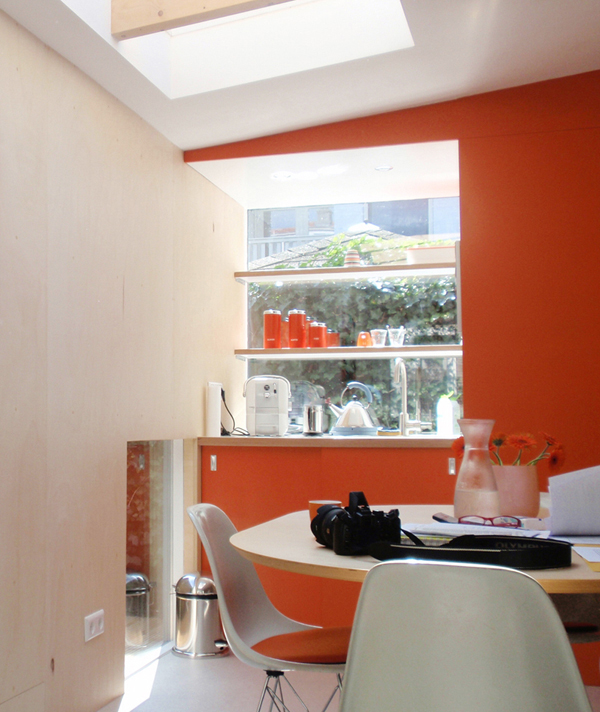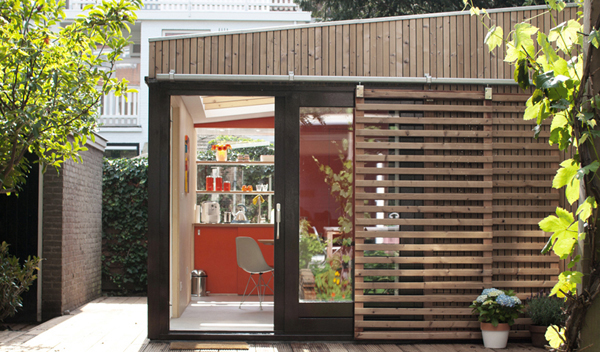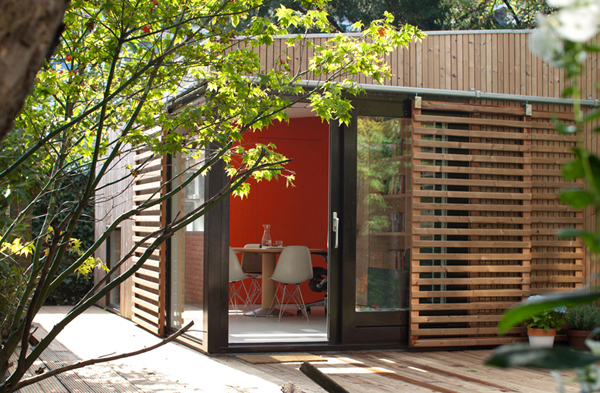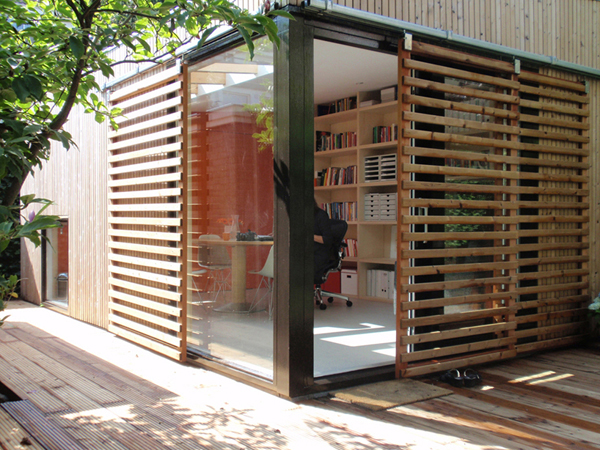 Liked the story? Share it with friends.