A residence which is invitingly beautiful for the on-lookers and intimately comfortable for those who reside in it – this is `Pure White', a fascinating residence designed by Susanna Cots. Located in Almunecar, Pure White is a perfect, customized residential plan for its inhabitants and a home so beautiful that instantly becomes a dream home for anyone who sees it. Interior spaces can be described as ordered, comfortable and luxurious. Flooded with light, the house above the sea gathers panoramic views from several vantage points, at the same time protecting the inhabitants' privacy by displaying a modern and robust front facade, partially clad in wood.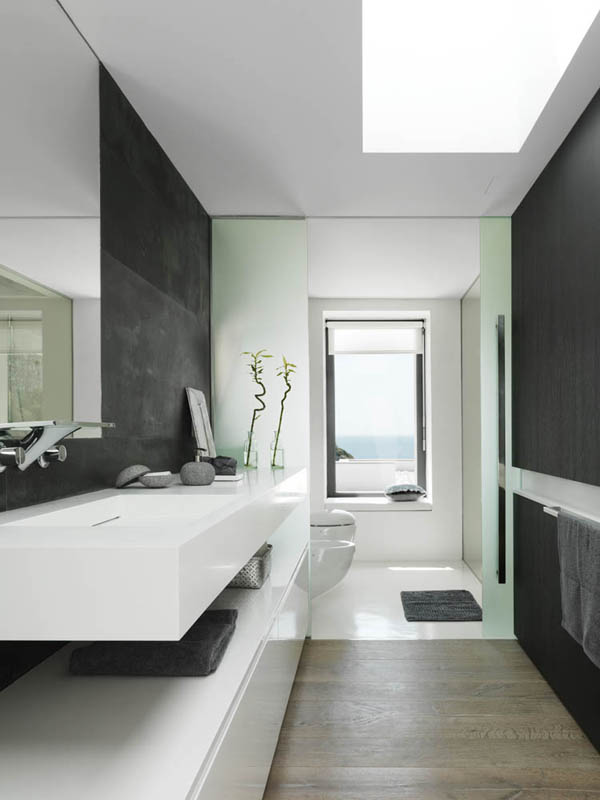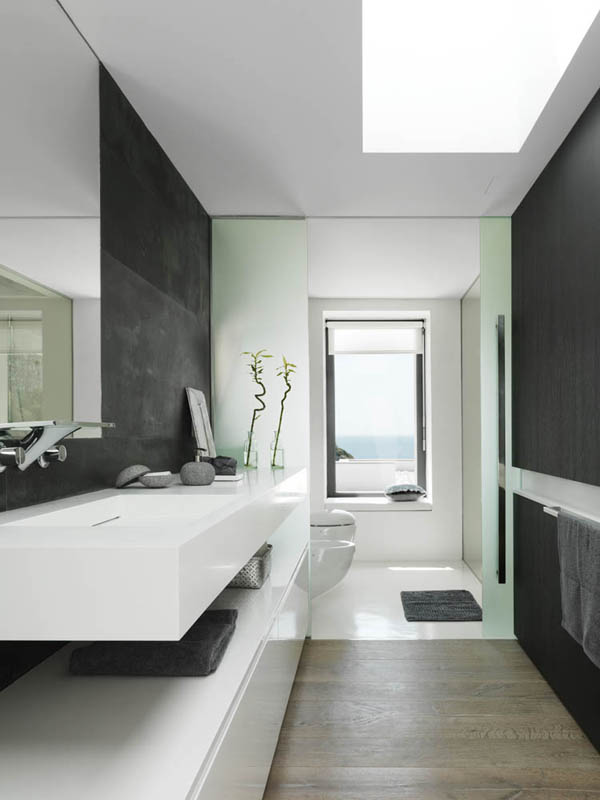 Five different zones make up this residence's floor plan. The first one – the service wing – can accommodate up to five people, the second one is the children's wing – the only part of the house that is adorned with colorful furniture and furnishings. The third zone encompasses the living and dining rooms and kitchen in a seamless space that gathers family and friends. The upper volume shelters the private areas such as bedrooms and bathrooms, while the last zone is occupied by a guest area on the ground floor, with direct access to the pool and sundeck. This residence goes to great lengths to show its owners that it is the best home for them.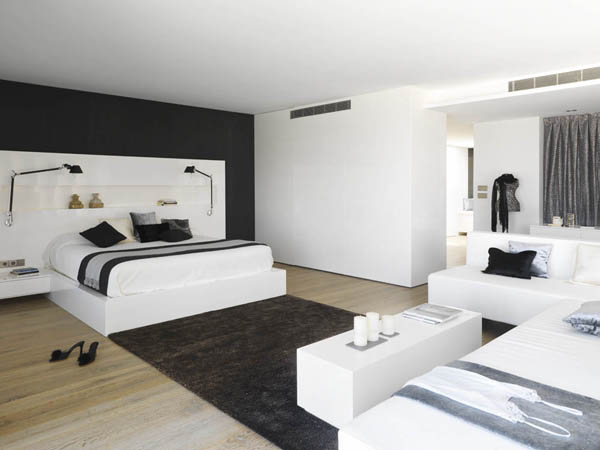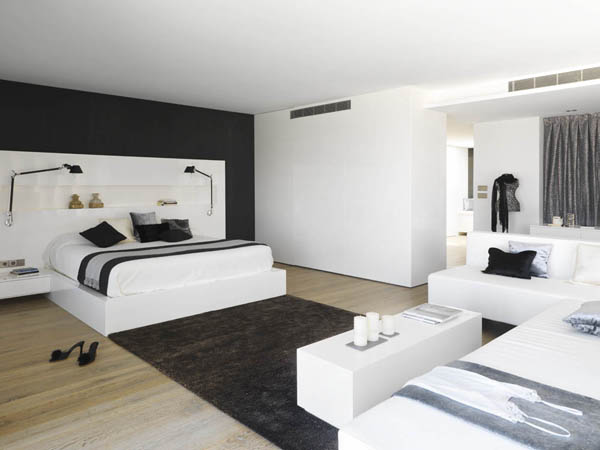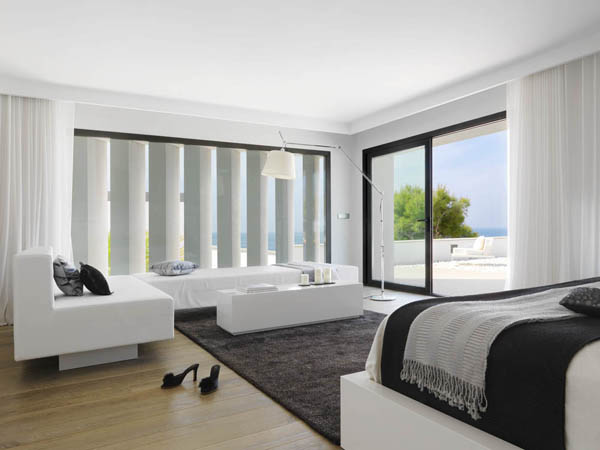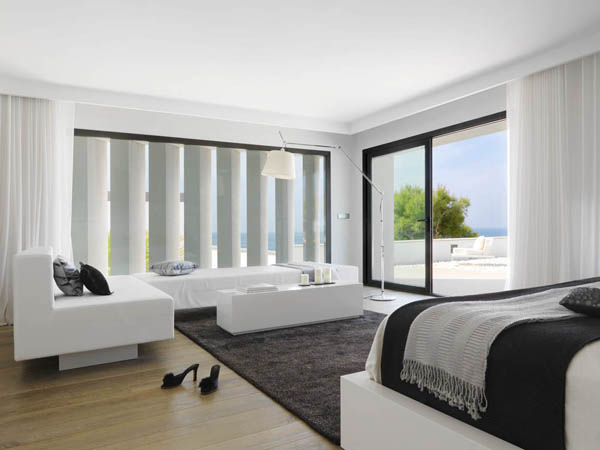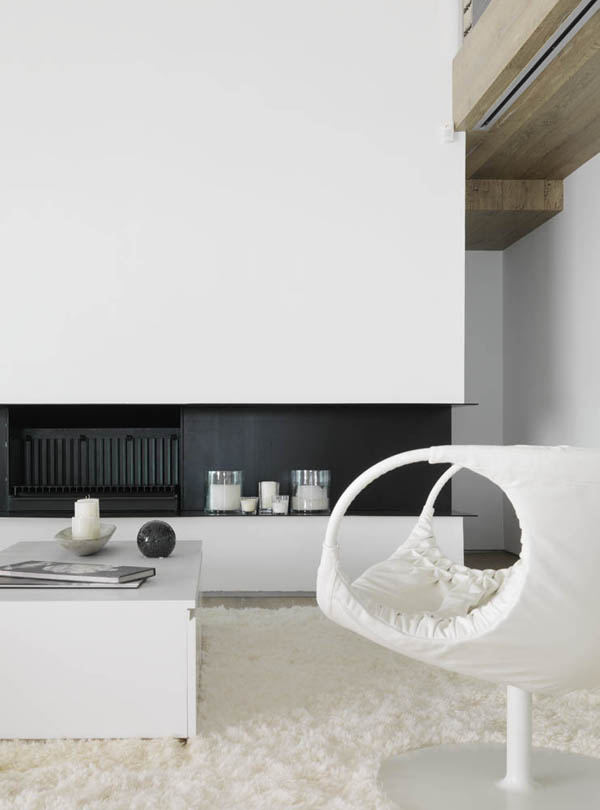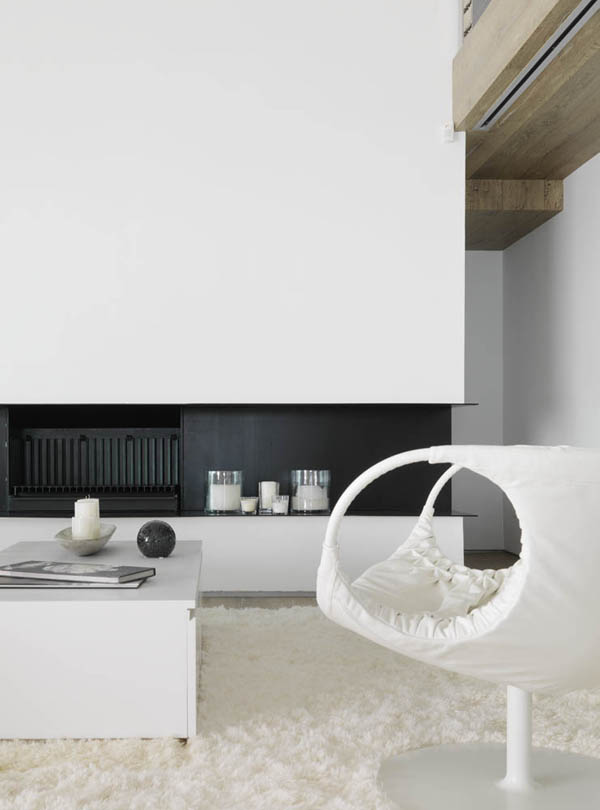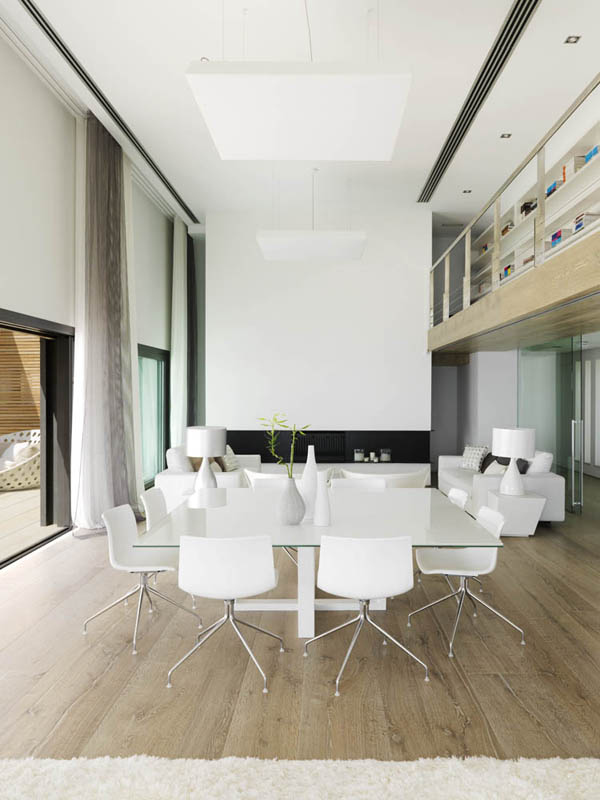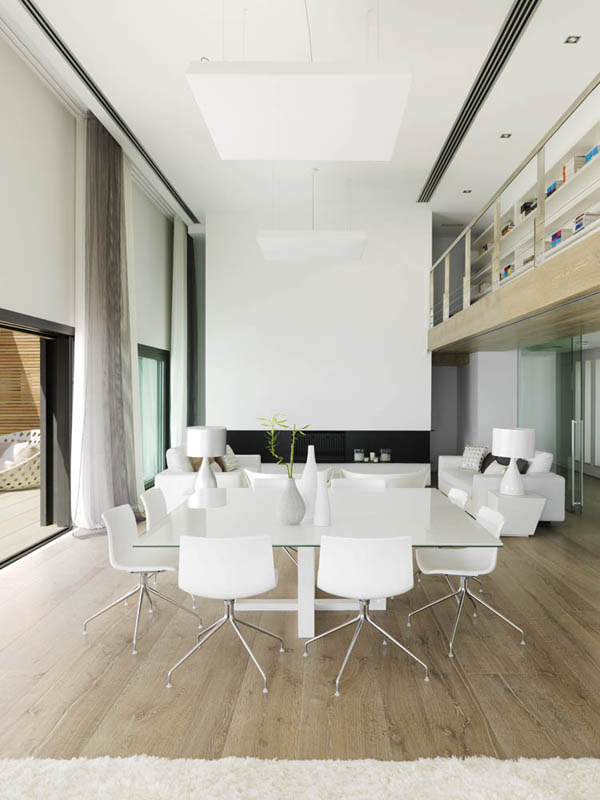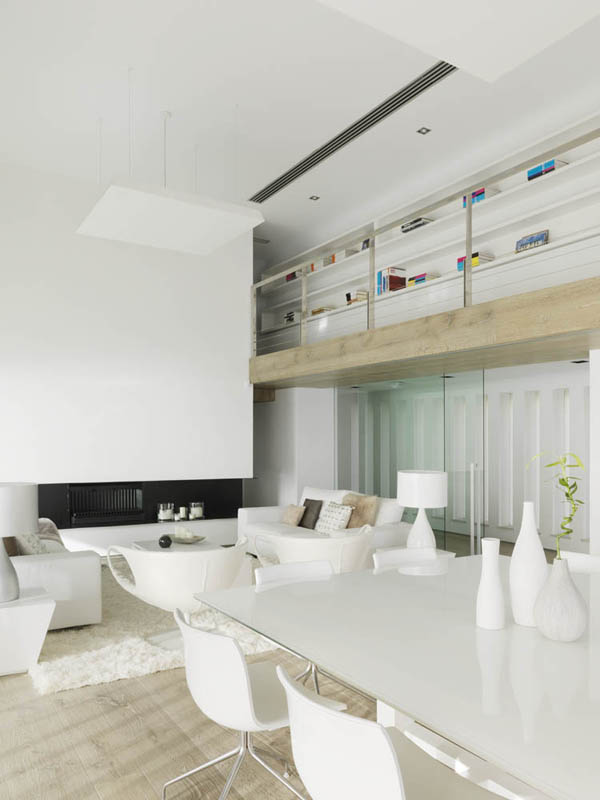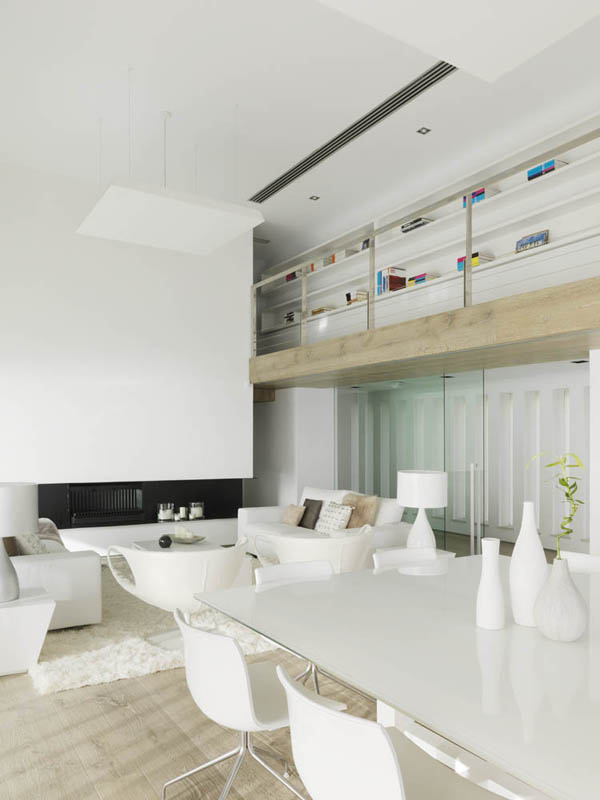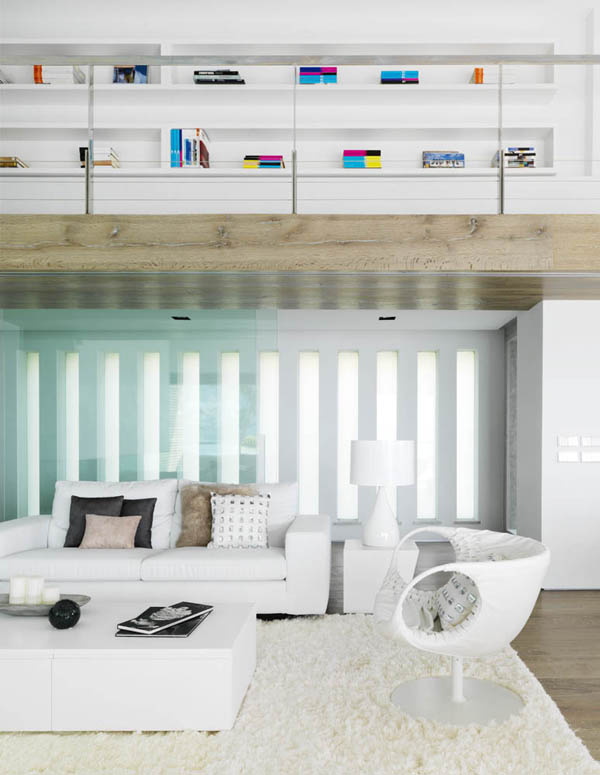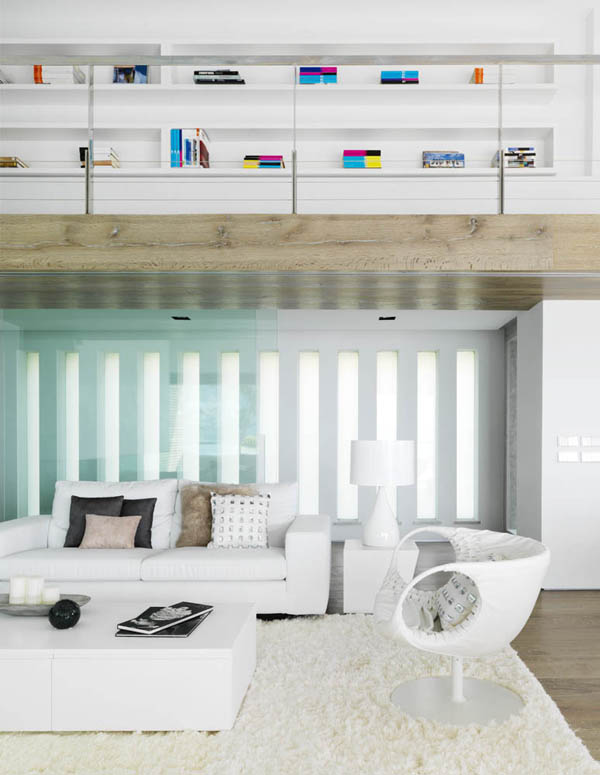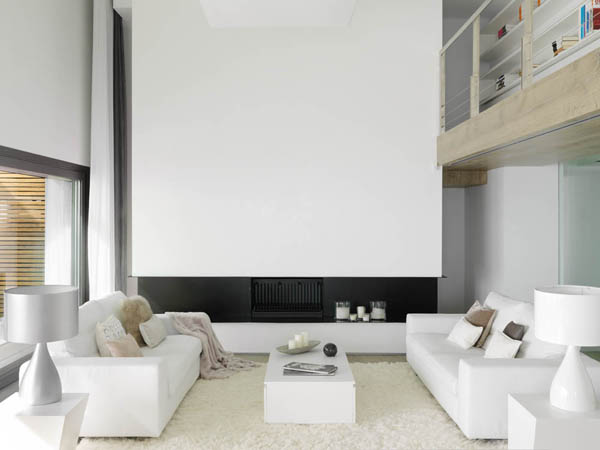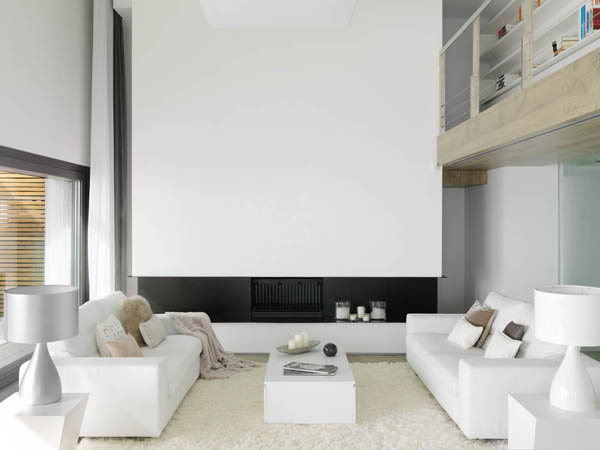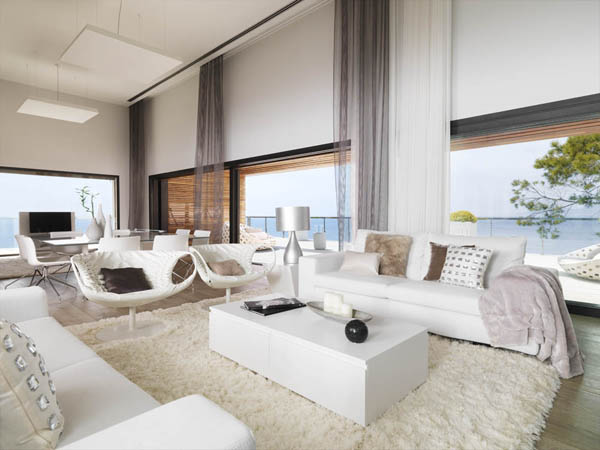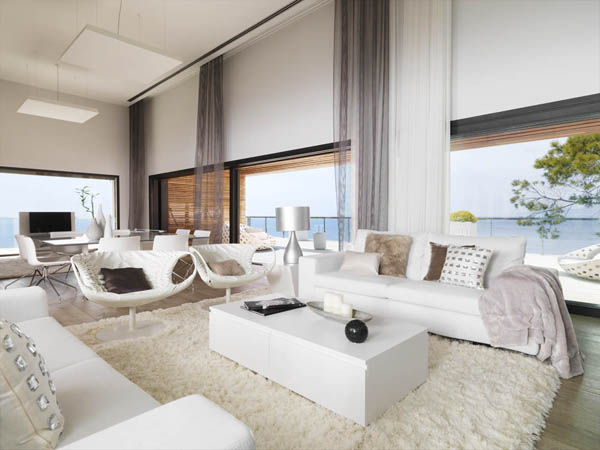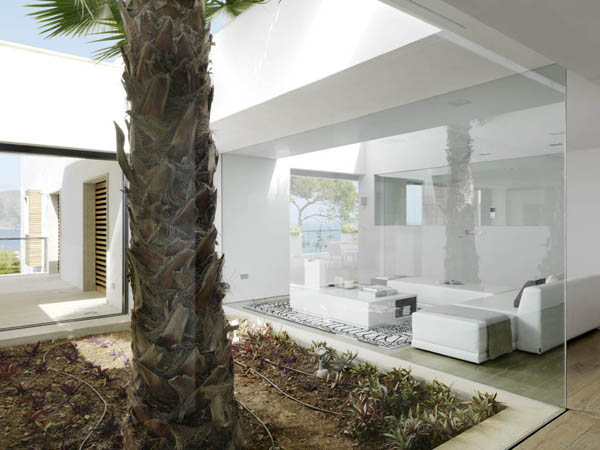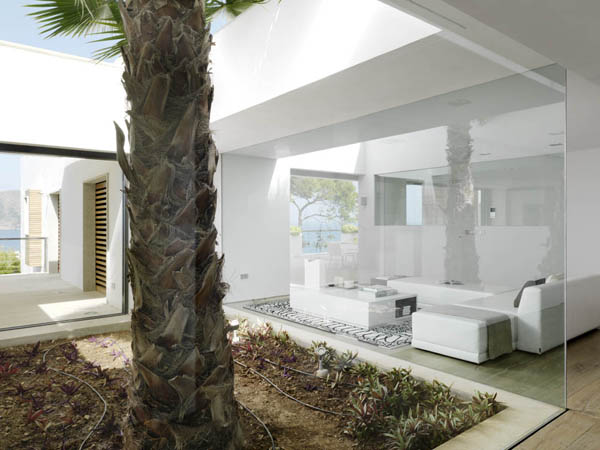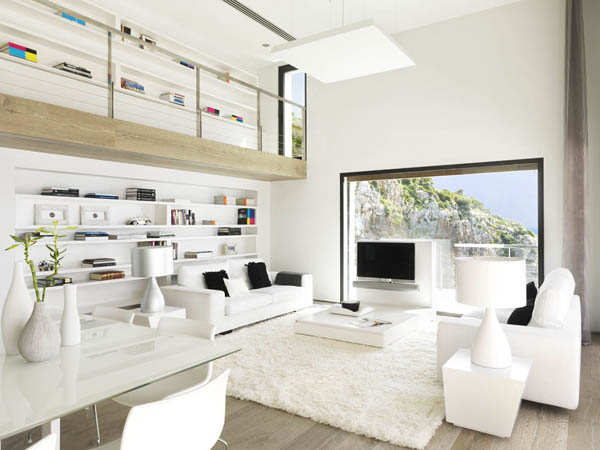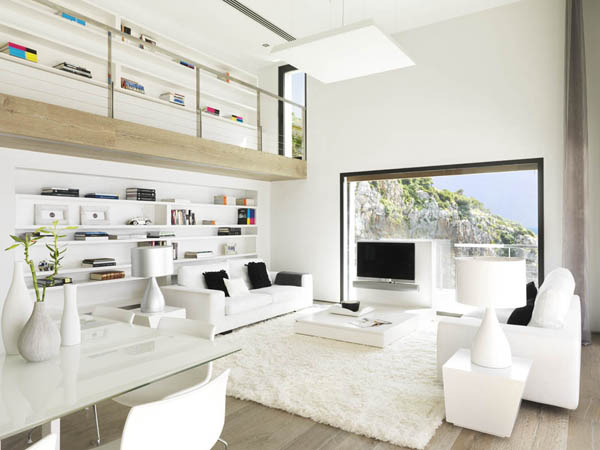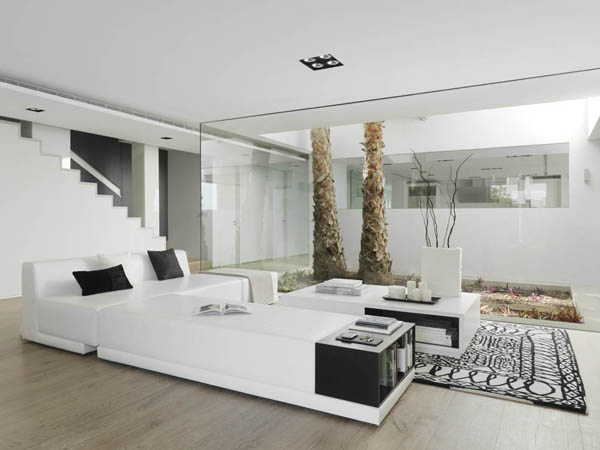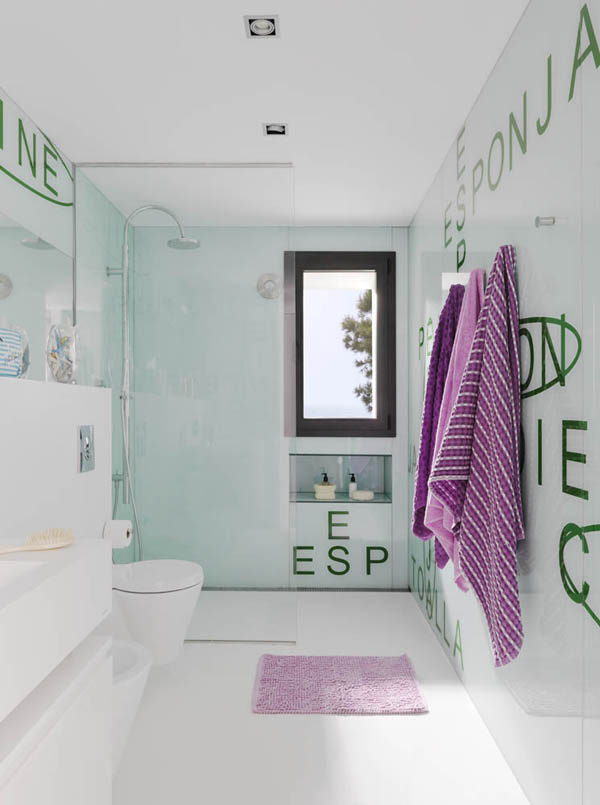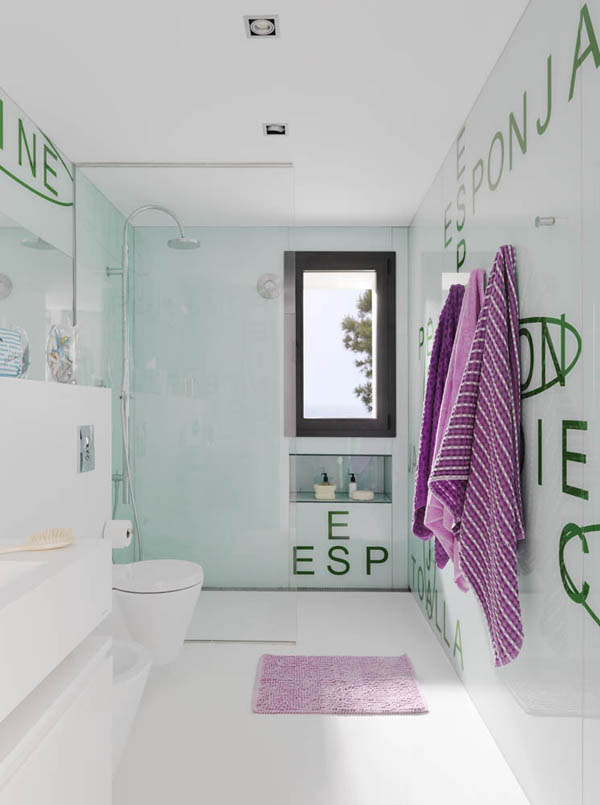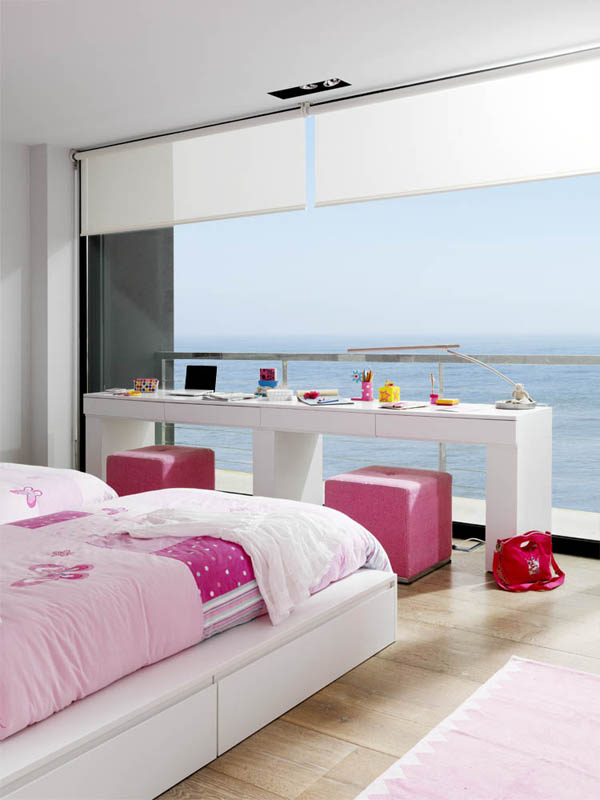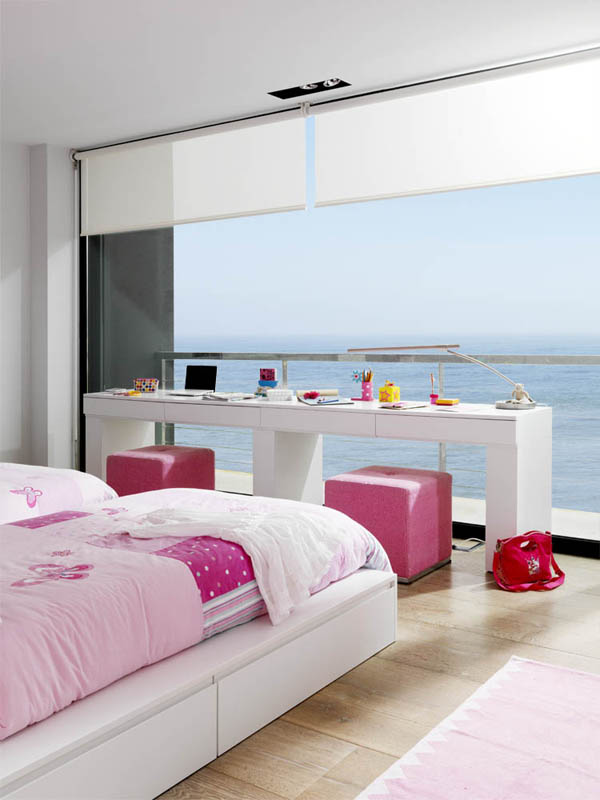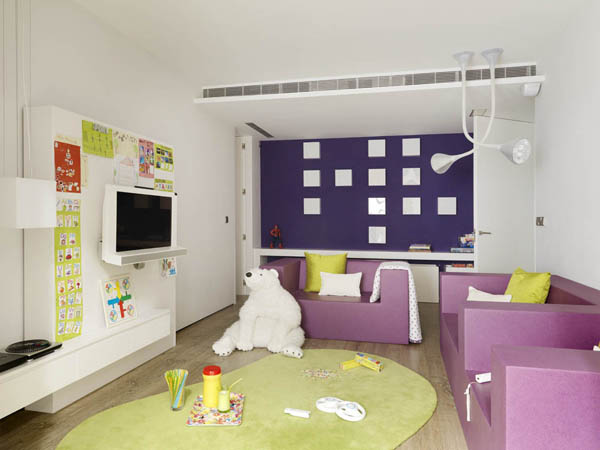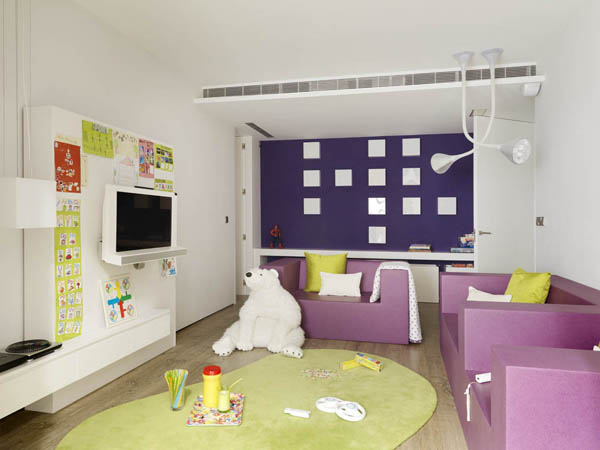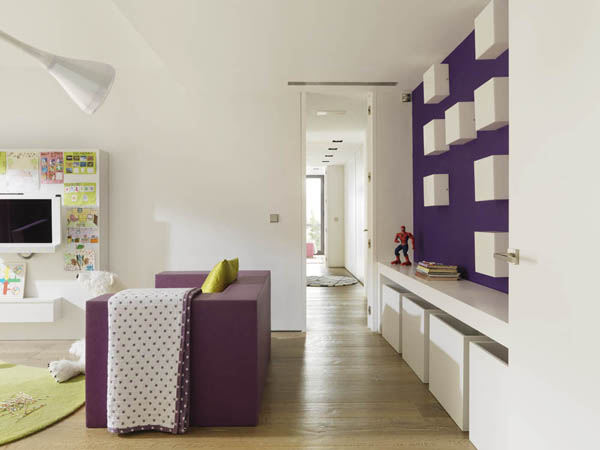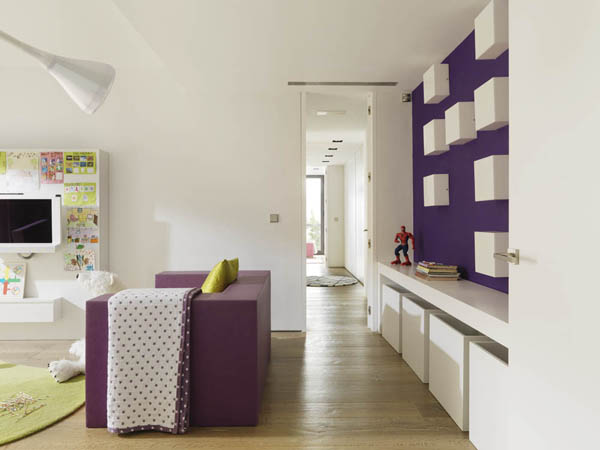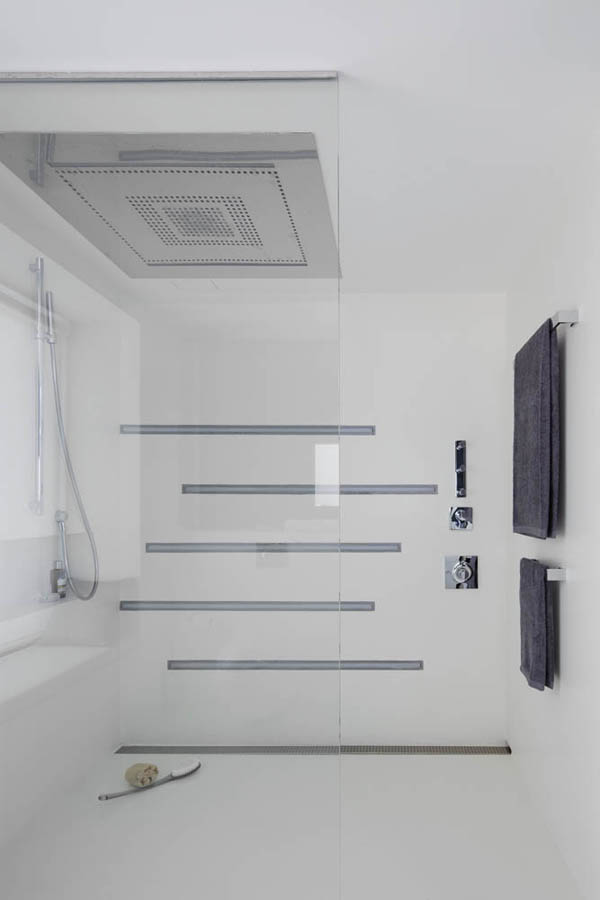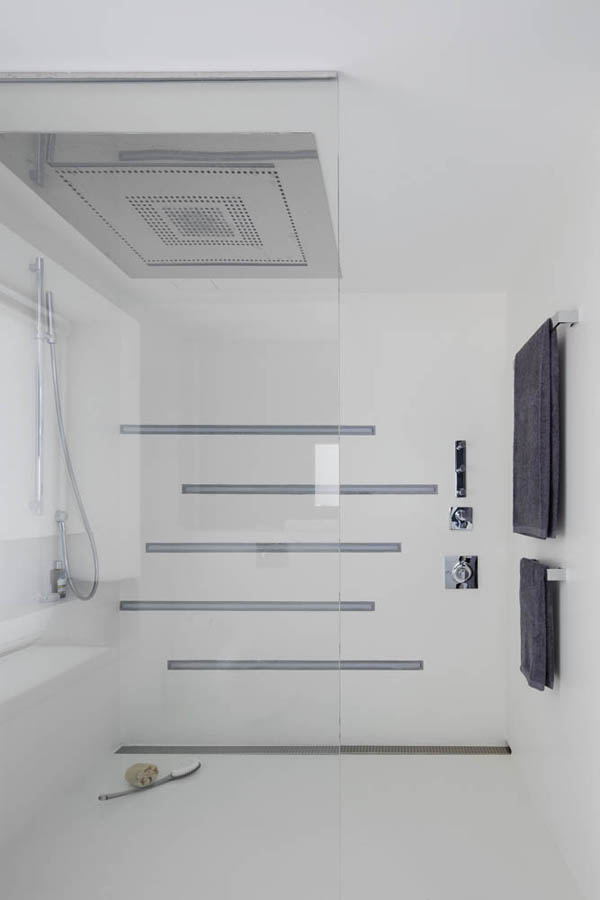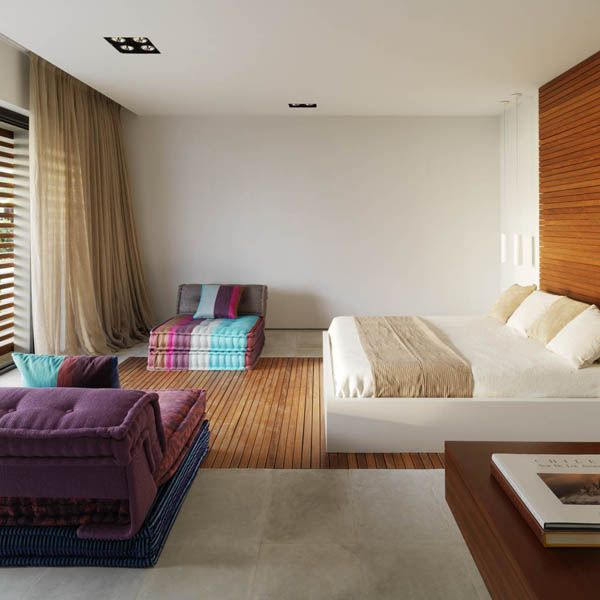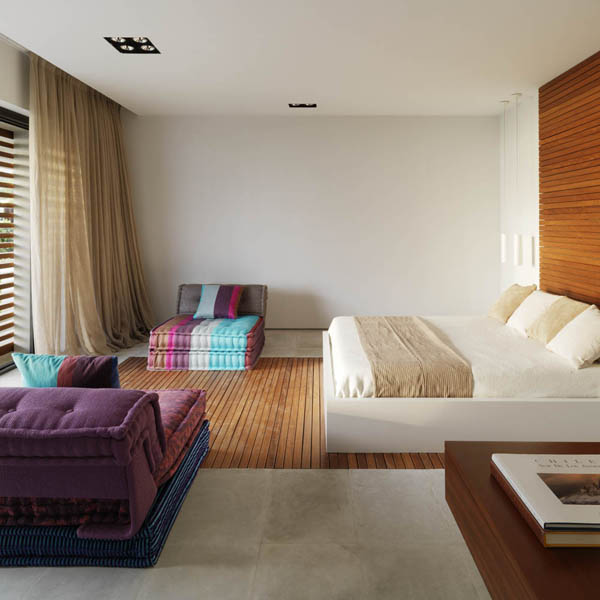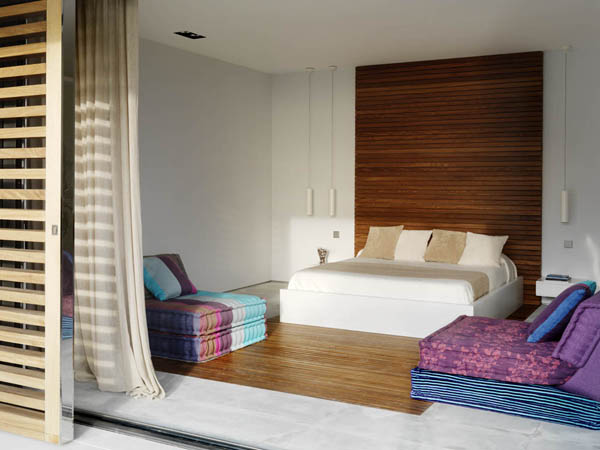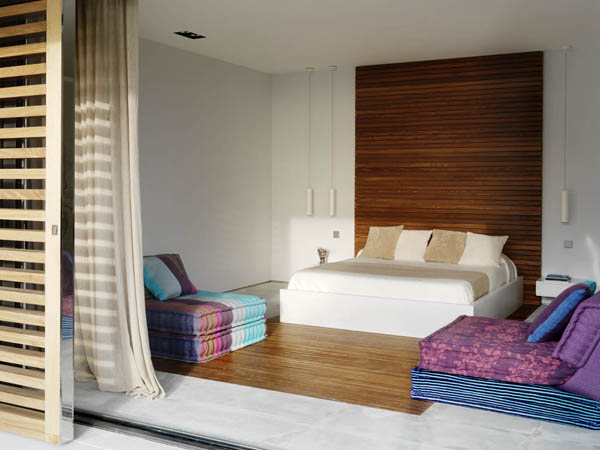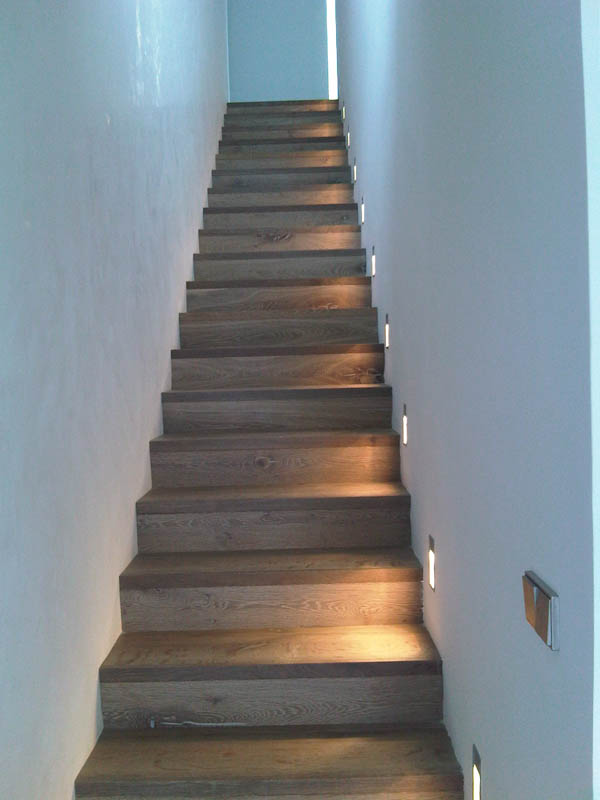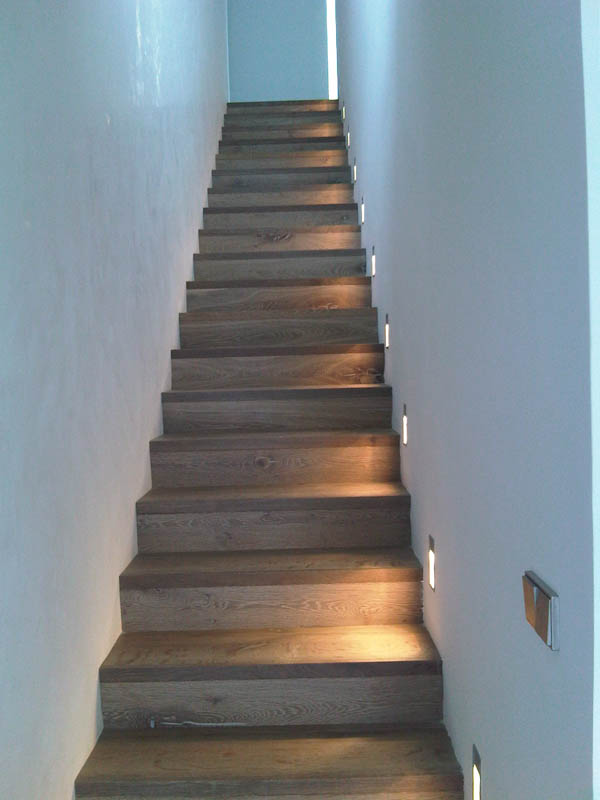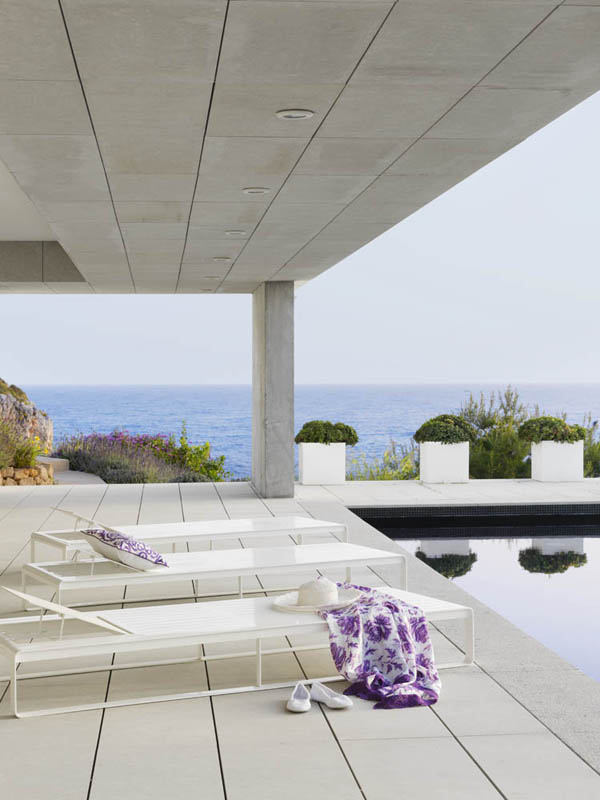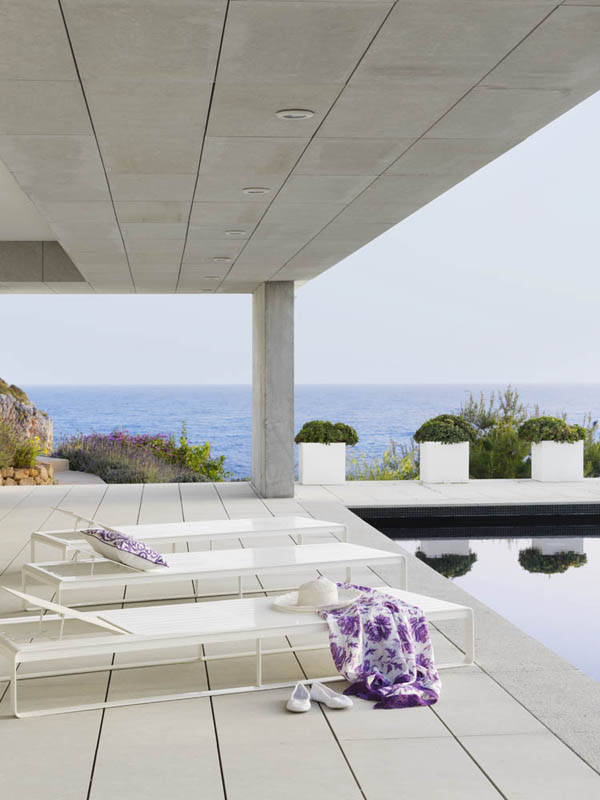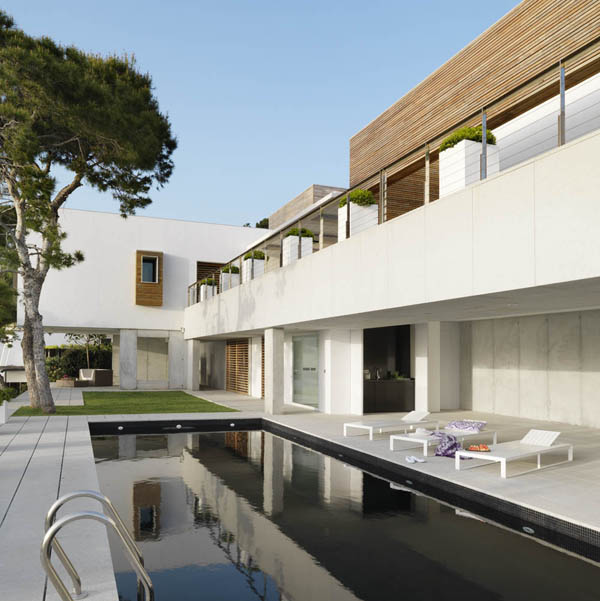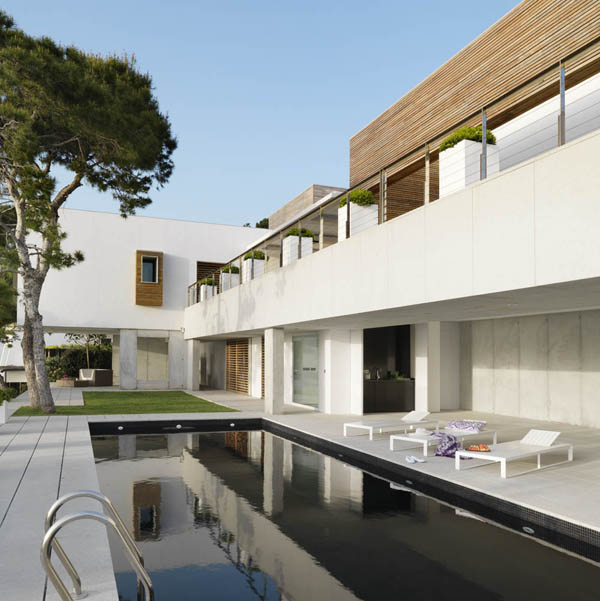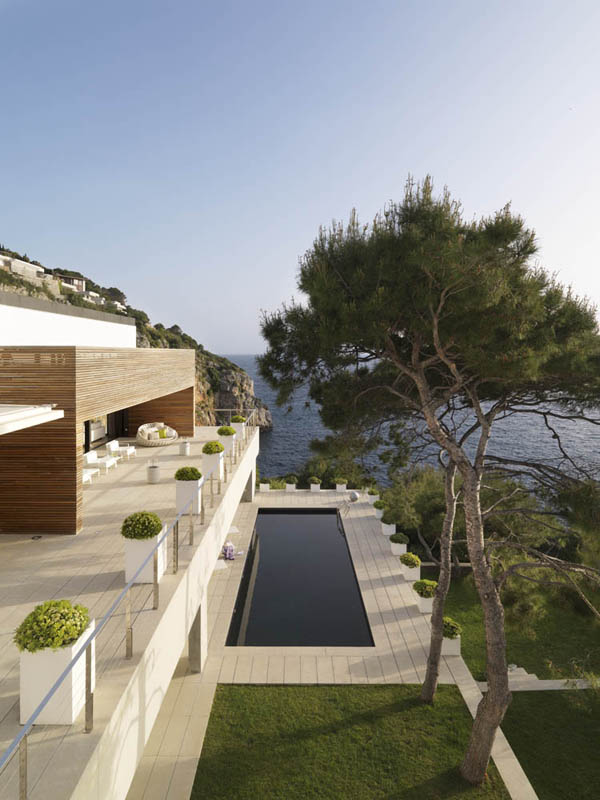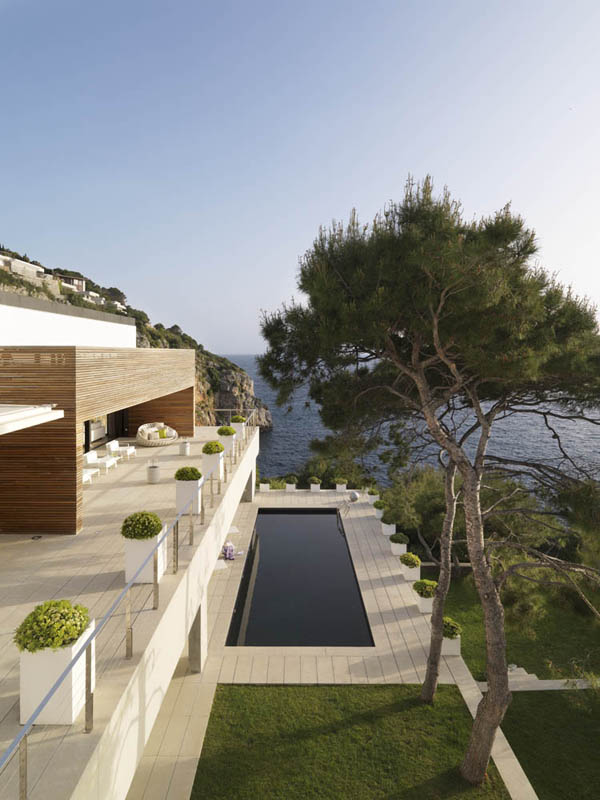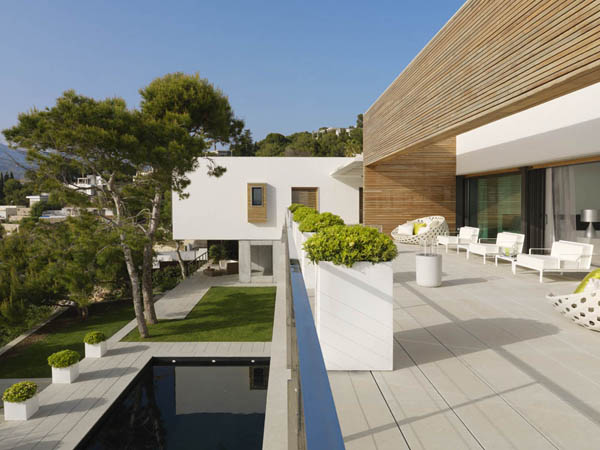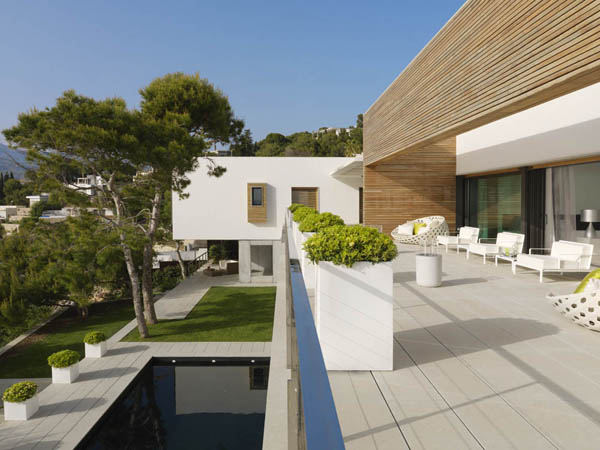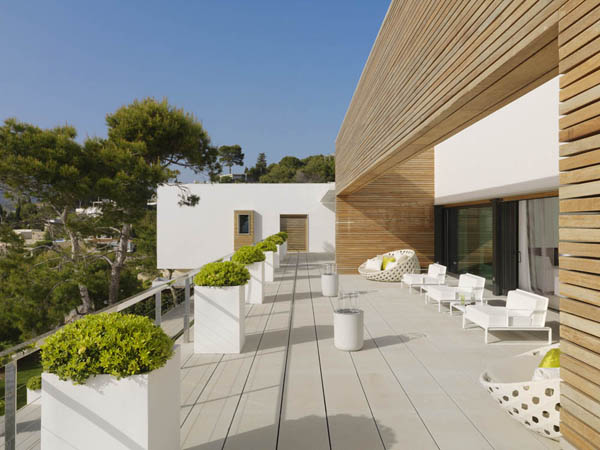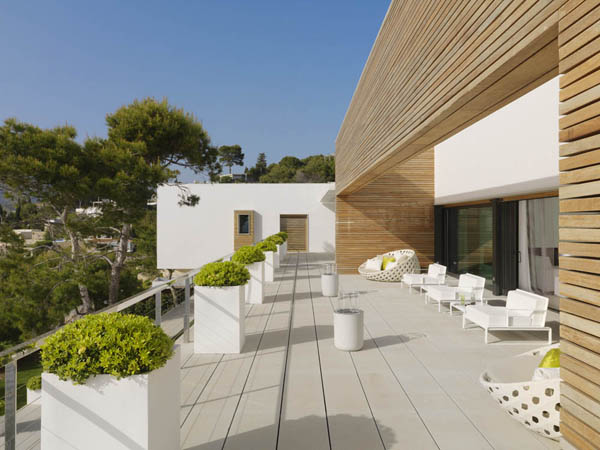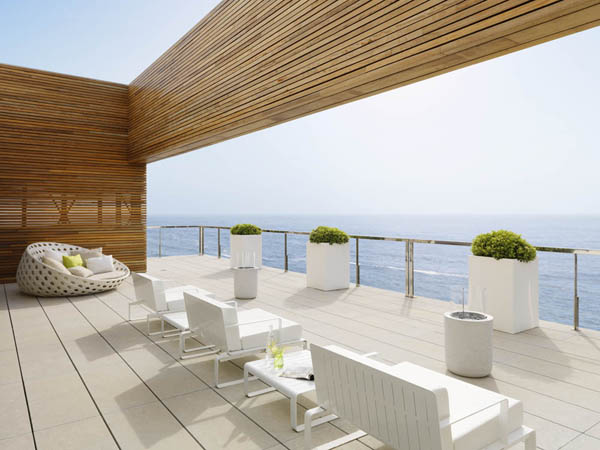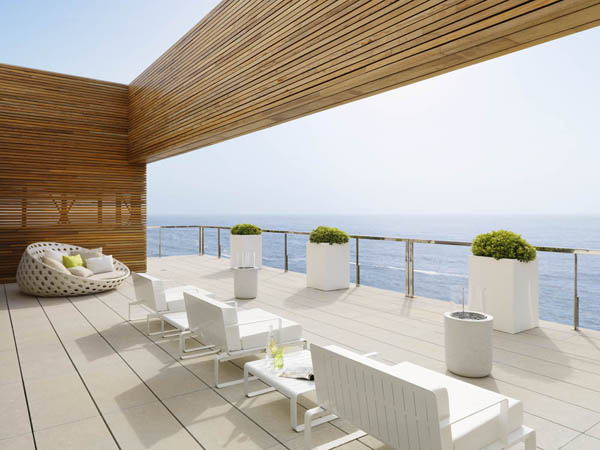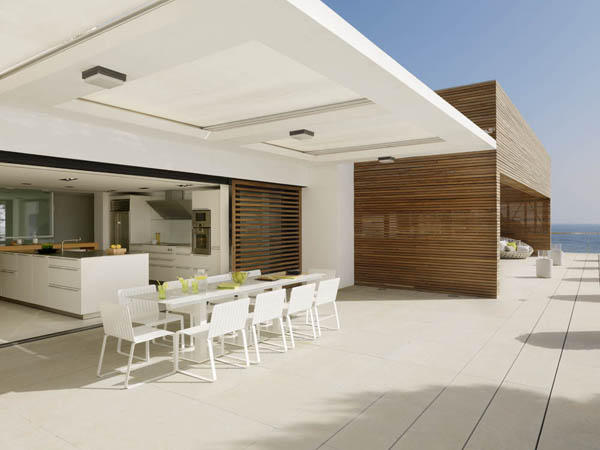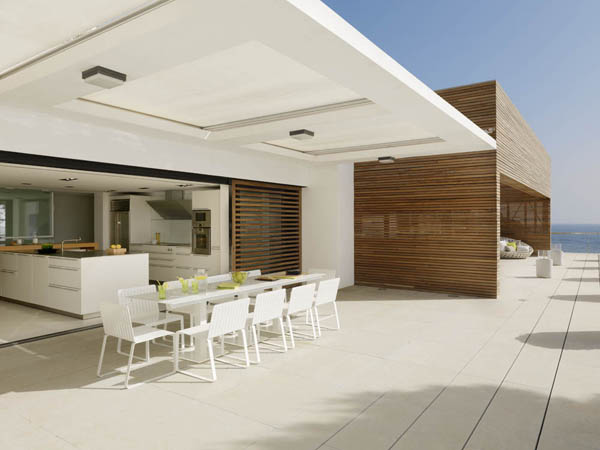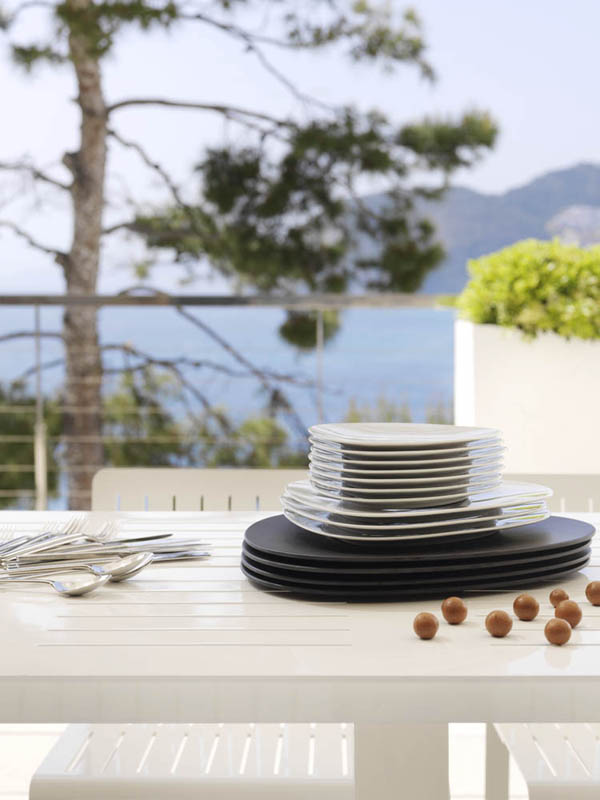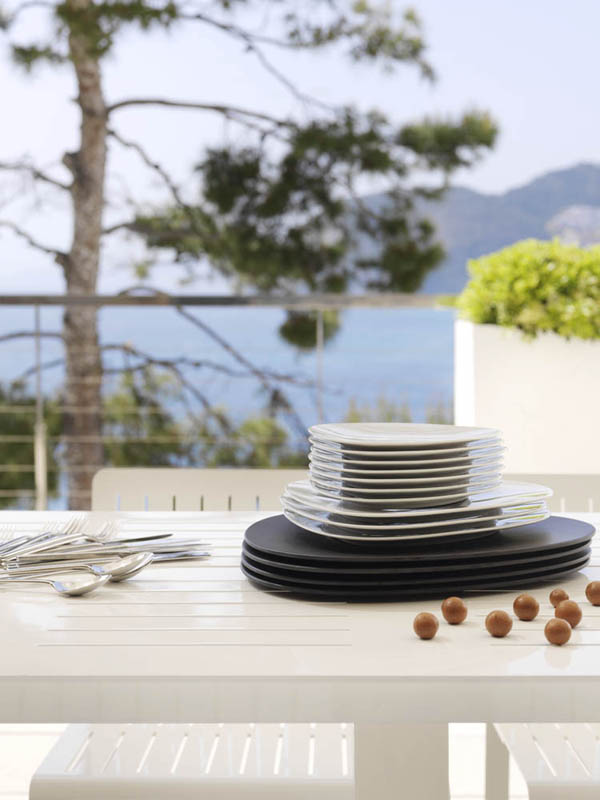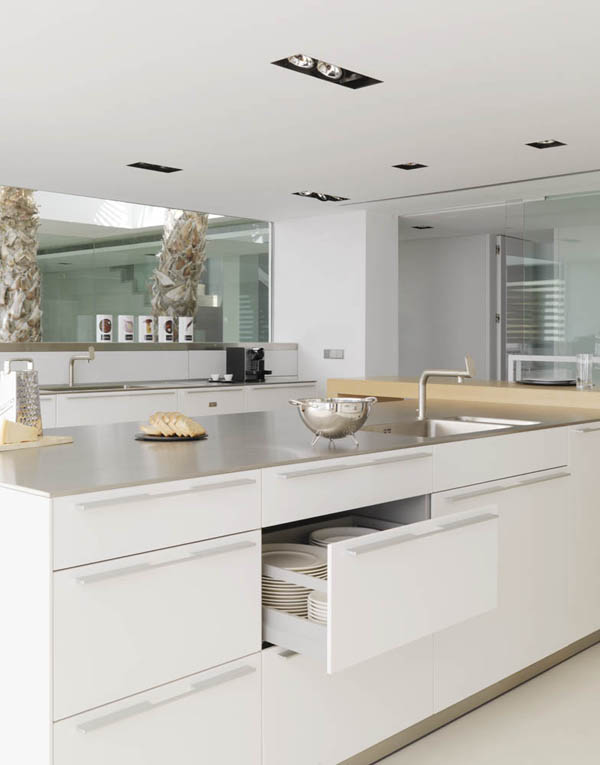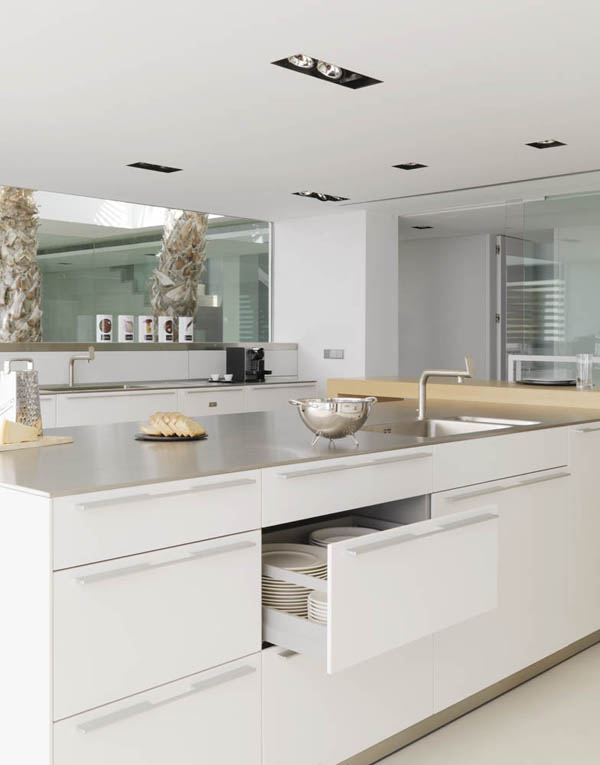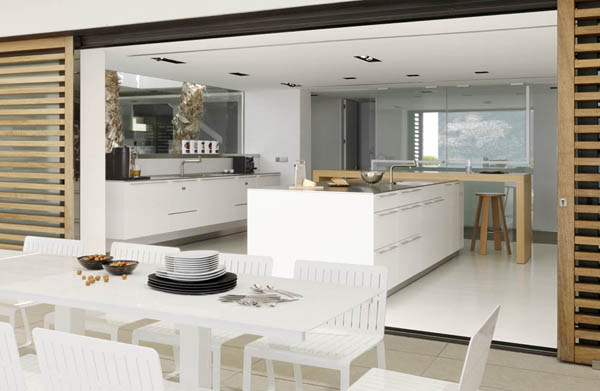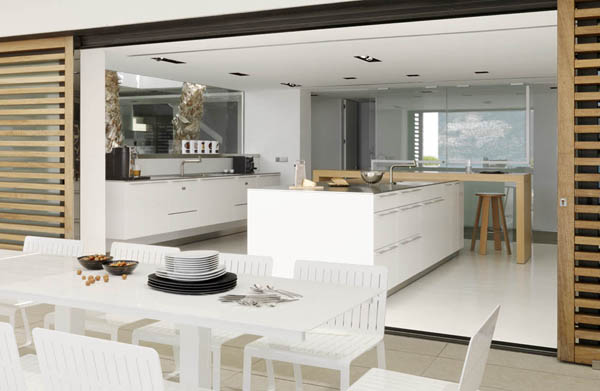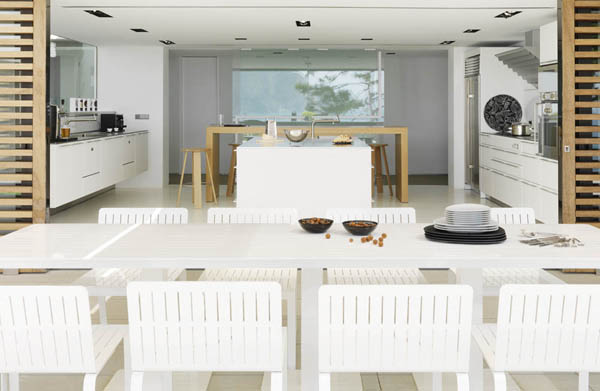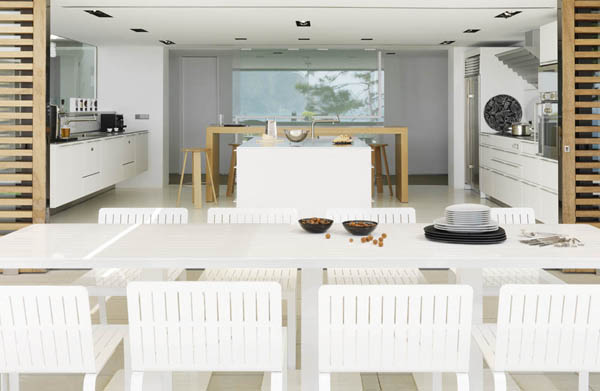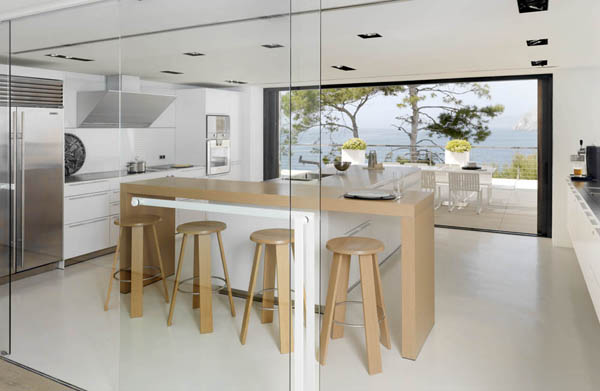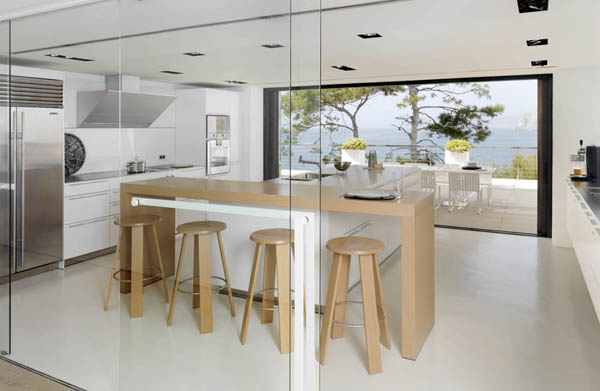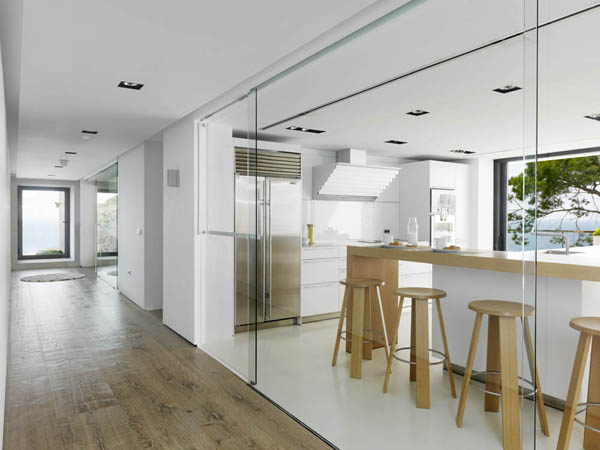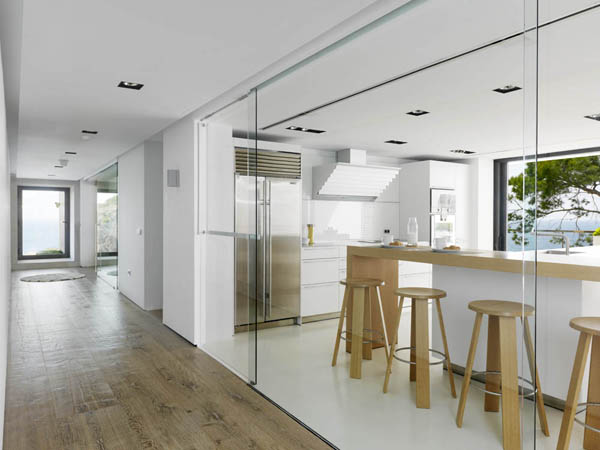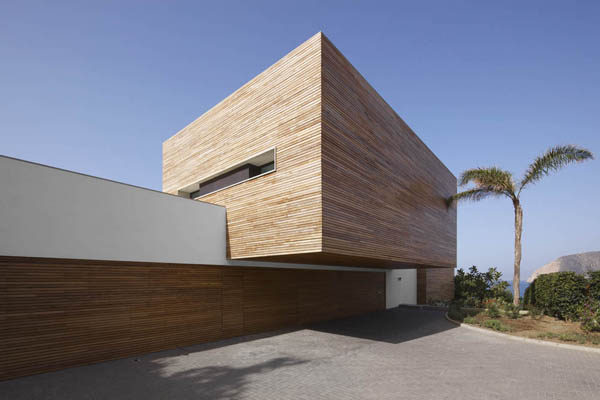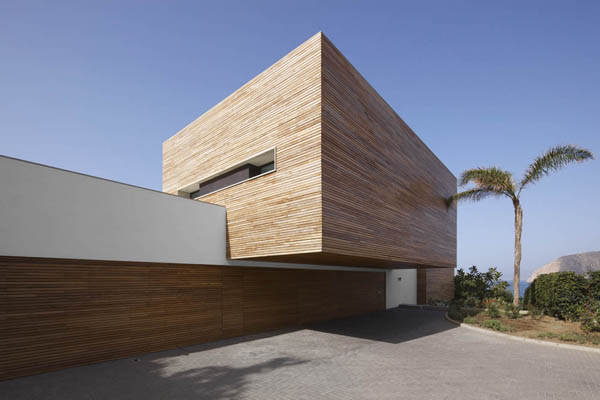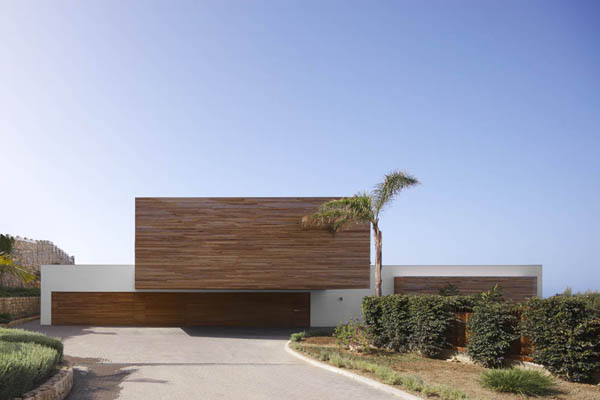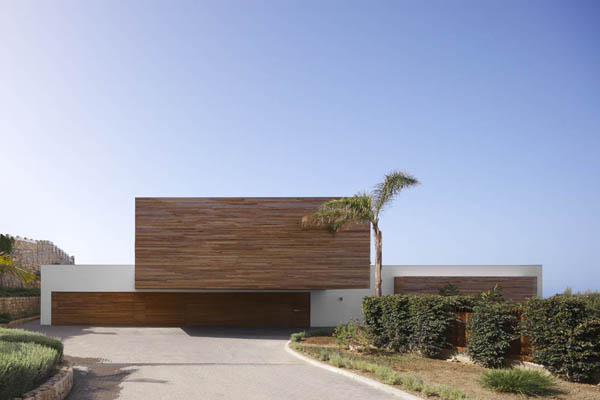 Liked the story? Share it with friends.