Today we would like to showcase a very interesting table design: the Chiuet Table. This table is so unpretentious that it makes any adjacent object look large through comparison. The skinny table displays a stick-like figure when looked at from one side. Balancing on three simple, straight and thin lines, the Chiuet Table features a design that was carefully studied to offer the best of modern design in a simple yet sturdy form.
Think about those heavy, classic tables that once used to adorn out interior spaces – the Chiuet Table designed by Design Jay is the exact opposite of that. Made from a single sheet of extremely thin steel and thin tubes of steel as legs, the table fascinates through its simplicity and modern design, creating a focal point in the room. When (or if) you see it, the surprise will be so big that you will be haunted by its image for a long time.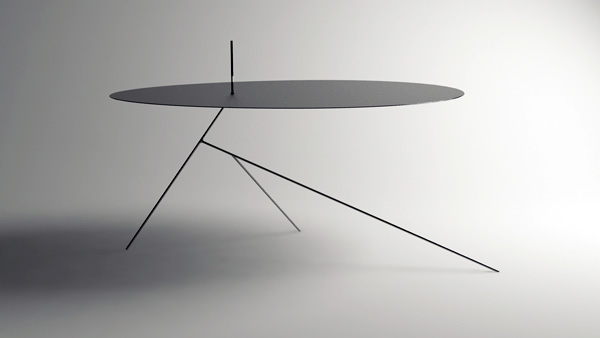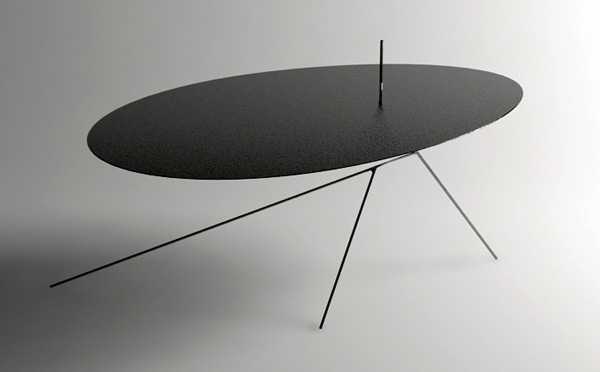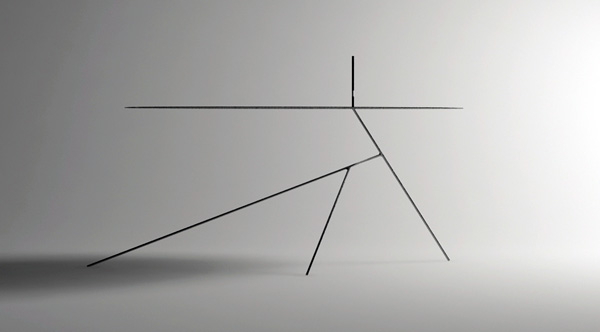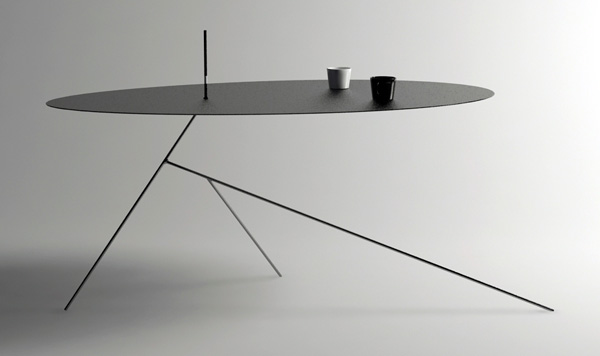 Liked the story? Share it with friends.