Tables are a vital part of any furniture set – be it for home or office. Thinking different, this novel designer table is show piece luxury for a home but would perfectly fit a TV studio. The makers admit that they thought of making this flowing table design to balance with the innovations in technology sector. This modern table design has an incessant flow which matches with high aesthetic standards of modern interior design.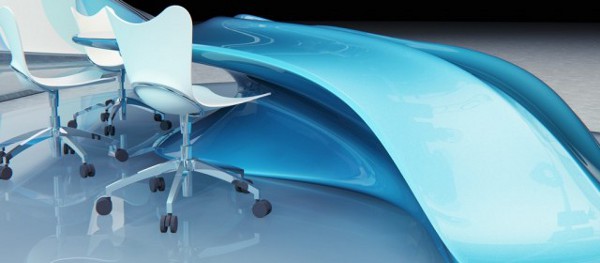 A dynamic unconventional form that reminds you of a piano table in an Opera House, the table draws inspiration from the designers' past work for Izmir Opera House. The designers were careful in imparting a unique surface impression with the table featuring curvature-calligraphic flow reminding the natural anatomies. Convex and concave continuous lines, bends, turns and twists compliment each other to form fluid flow feel. A dynamic geometrical system is used in its making. The designers have included latest technologies like three dimensional software, new production methods and latest fabrication materials like corian, fiberglass, reinforced plastic and polyurethane. This furniture designed by Nuvist Architecture & Design is offered in two shades – black and sky blue.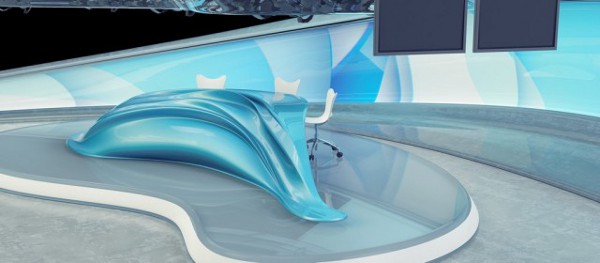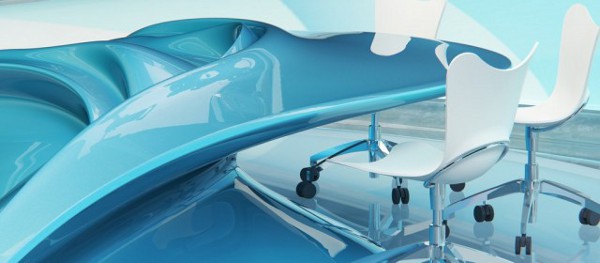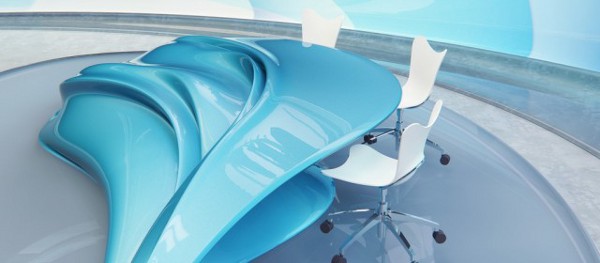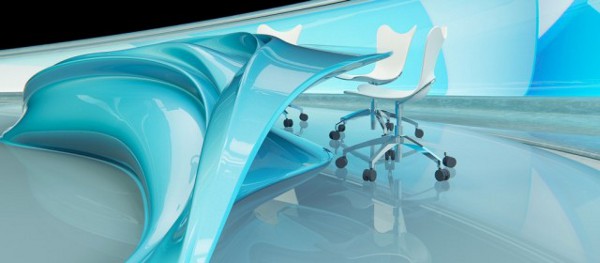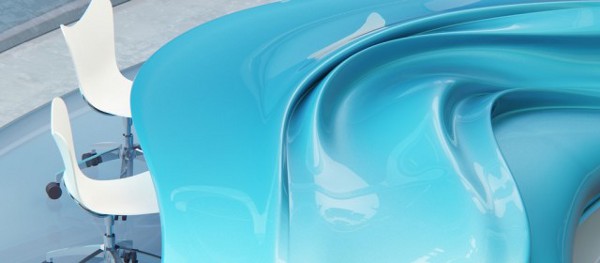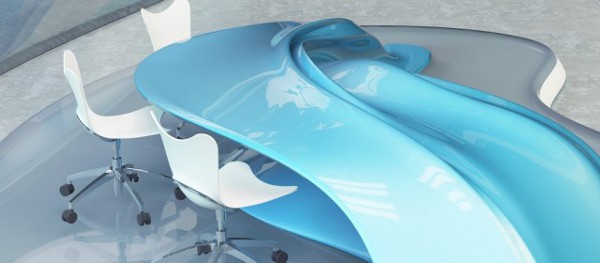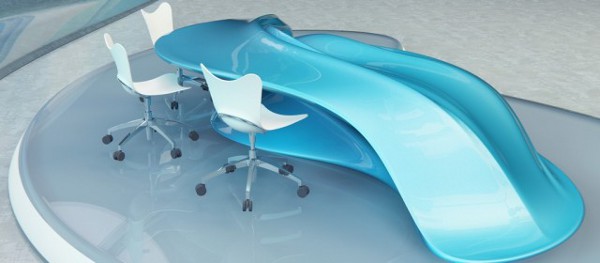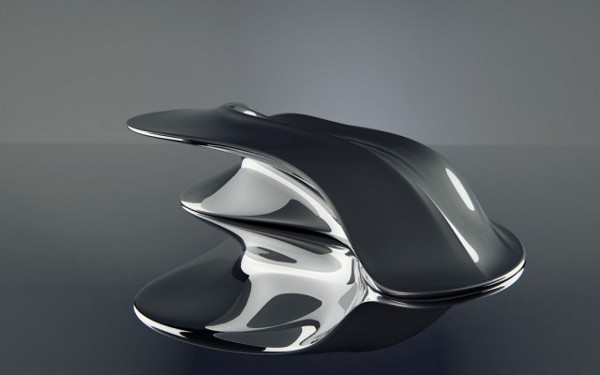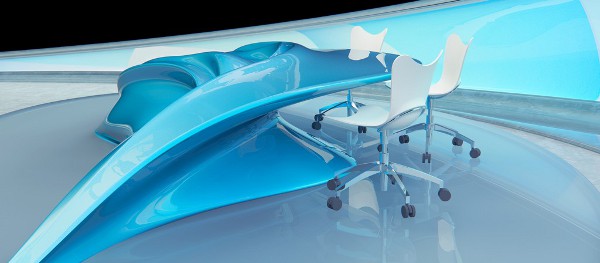 Liked the story? Share it with friends.