I've been living in a rather small apartment for almost all my life. I dream of a big one, and I promise myself it's going to be really big when I move out of this one. But folks, believe me, it won't be anything like what you're about to see. Located in San Francisco's South of Market district, this $3.3 million loft gets the eye not only because it's an old warehouse conversion — a stunning one I must say, but because it covers nothing less than 4,400 sq ft and features a regulation-size basketball hoop and a tree, riiiight in the living room.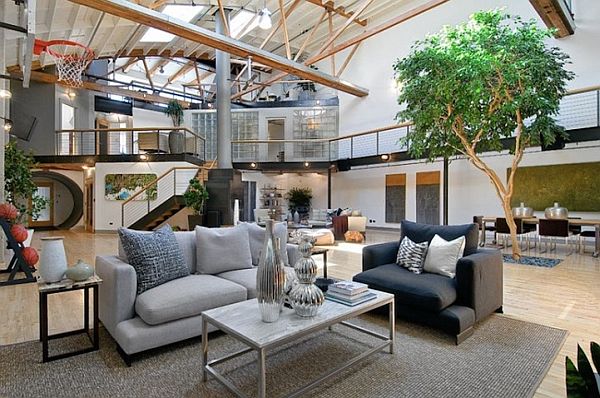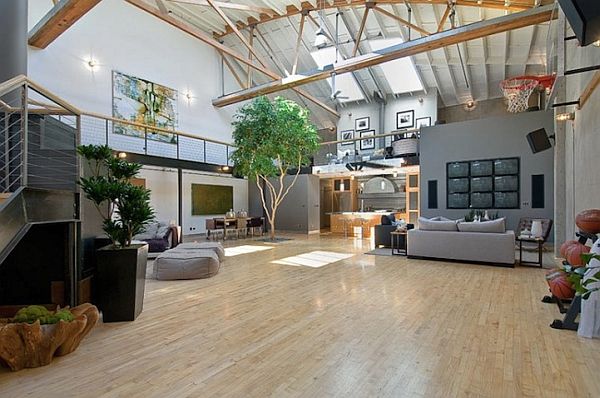 Redesigned by the creative architects from Martin Building Company, together with the original owner, the loft has a roof line adorned with multiple skylights — of which, the most interesting is the 16 x 20 foot retractable center skylight that floods the interior with sunlight. Adding to the loft's coolness are the exposed wooden beams, the heated floors and the fact that everything (from colors, to furniture and accessories) is in such an amazing entertaining atmosphere.
How do you like it? Worth it?