Sans Parapluie is a new line of gorgeously refurbished wardrobes. Created by Argentinean artist Lucas Rise, the fascinating wardrobes strive to create exceptional artistic palettes and shapes on old, forgotten pieces of furniture. The artist's vision encompasses a world of possibilities, going beyond the physical limits of the furniture and expressing a collision between cultures. The old wardrobes receive a new face that helps them create a different atmosphere in the room. Shapes and colours intertwine to capture the artist's vision on a real canvas that will adorn living spaces.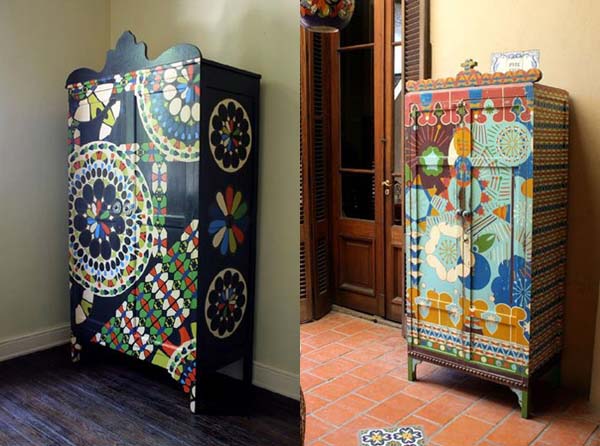 The interiors of the wardrobe were also painted, but this time, the artist chose to use a more simple approach, painting the interiors with one or two colours. The artist not only recycles the large pieces of furniture, he also gives them a surprising twist and transforms them into the focal point of the room. Lucas Rise chose the wardrobes because of their verticality and three-dimensional shape that allows him to interact with them like he would with a habitable place. Gorgeous, aren't they?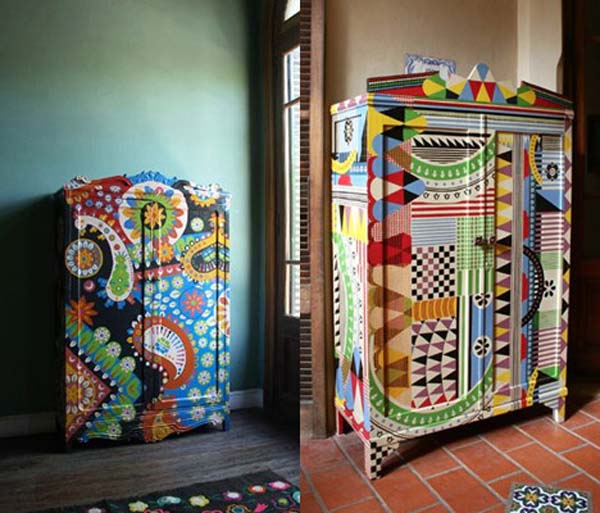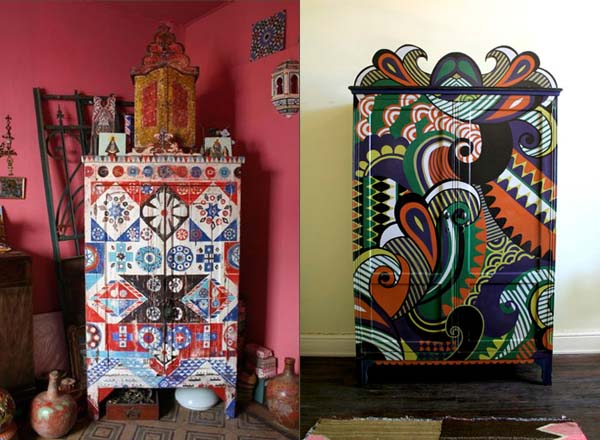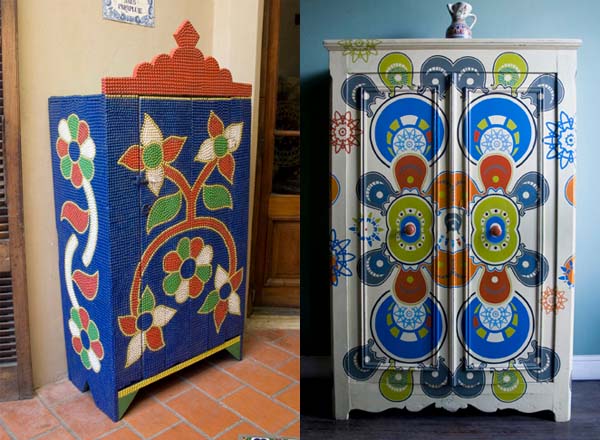 Liked the story? Share it with friends.