VW+BS is a UK and Singapore based architecture practice with a penchant for minimal living. Reducing interiors to the essentials, architect Voon Wong draws his ideas from the interaction of light, material, colour and space. Through architecture they aim to bring a sense of proportion and rationality with a quiet, calm aesthetic.
Benson saw is the other side to the practice, creating the products for this practice. Recognised globally for their complementary product design and architecture they blur the lines where one discipline begins and the other finishes working to the same principles.
"The two have pooled their experience and knowledge to create elegant manufactured products that have a striking structural presence, and best of all work beautifully." Tom Dixon.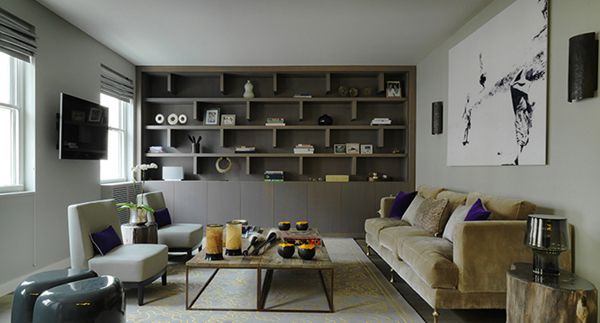 With their project to refurbish a two-bedroomed pied-à-terre in Belgravia, a lateral conversion in a 1950s mansion building from two previously smaller apartments, VW+BS streamlined the existing spaces so that windows, walls and doors were better aligned to bring light into the apartment and the creation of a variety of bespoke design features, such as the shelving in the living room.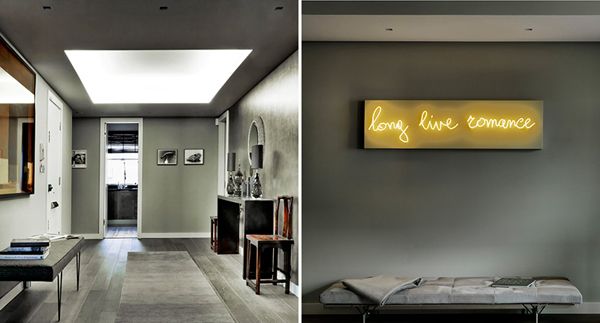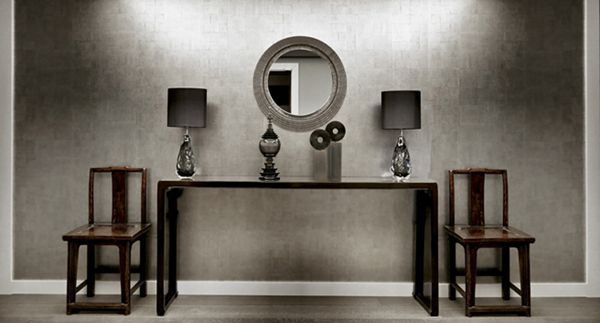 To combat the low ceiling in the entrance hall, VW+BS introduced a lit coffered ceiling to create a greater sense of height and space. In the dining room, they used a bespoke low-level table in a high gloss polyester lacquer, designed for a more relaxed dining style.
With muted colours, the apartment is a relaxing space ideal for entertaining yet warm enough for a young family to enjoy throughout the year.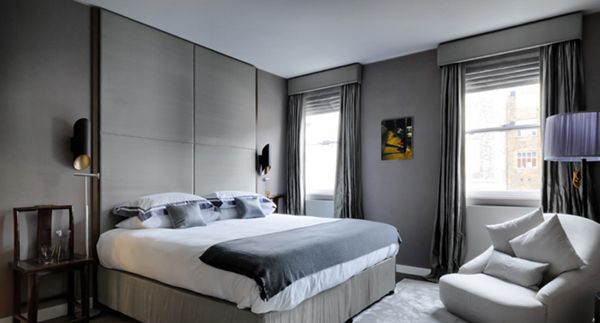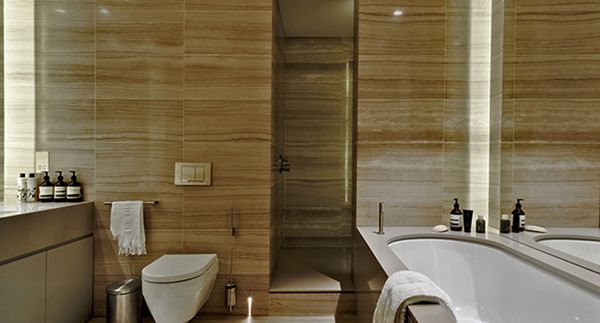 Article written by Daniel Nelson (design writer for mydeco.com and based in the UK).