The Stacking Throne comes in a neat colourful stack that reminds me of the games I used to play in my childhood. Me and my friends used to build ourselves forts and small cities from armchairs and cushions. I bet that this beautiful collection of thrones can replace that in a child's play. Designed by Amsterdam-based designer Studio Laurens van Wieringen, the Stacking Throne was a private commission, especially designed for 1 year old girl, Bodile.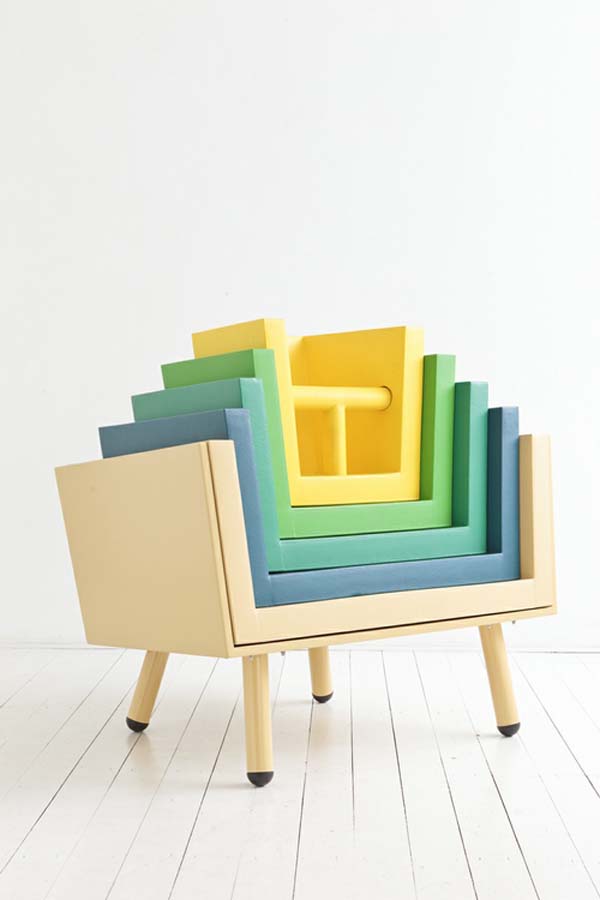 She is a very lucky child, getting her own contemporary throne designed. Five different sized thrones will guide her seating experience throughout her childhood. The colourful pieces of furniture can be stacked to allow the little girl to reach the table and lowered as the child grows. The remaining chairs can be used as shelving units. These are all made from a combination of foam, soft coating, lacquered wood and steel.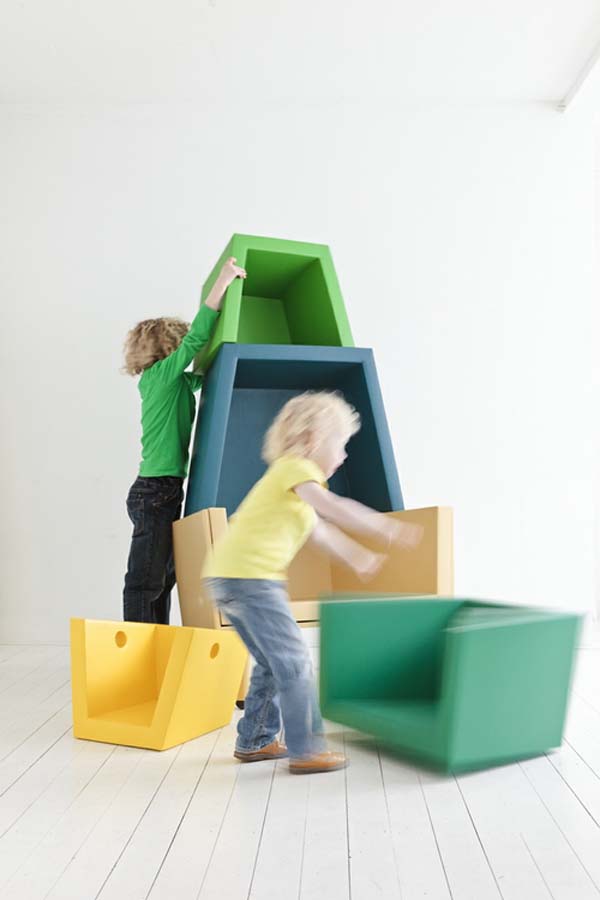 Liked the story? Share it with friends.