The Tria Chair was designed by Lorenz-Kaz for Italian furniture manufacturer Cole. The two designers, Catharina Lorenz and Steffen Kaz worked together on this urban chair design that features modern twists. The hole in the middle of the chair helps the equilibrium and design to stay focused on the visual appeal as well as the comfort feature. Inspired by the impossible forms of Dutch graphic artist and engraver Maurits Escher, the Tria Chair features three identical elements assembled in a beautiful and contemporary shape.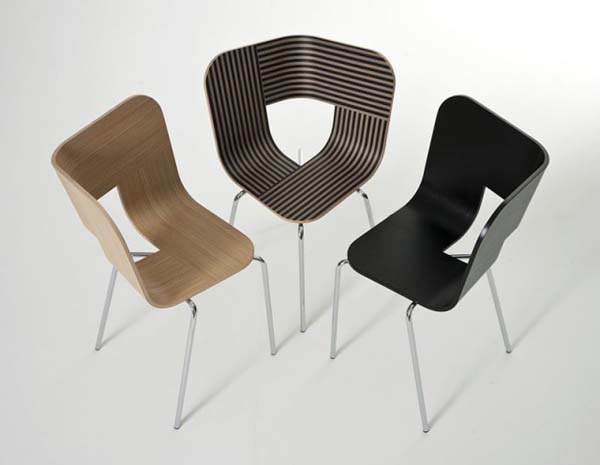 This creates a unique array of colours that seem to be chasing one after another. Use it to sit on its centre or on the side, the chair still looks and feels amazing. The shell is made of plywood – natural oak or stained black oak – while the legs are available in chromed metal, solid natural or stained black oak.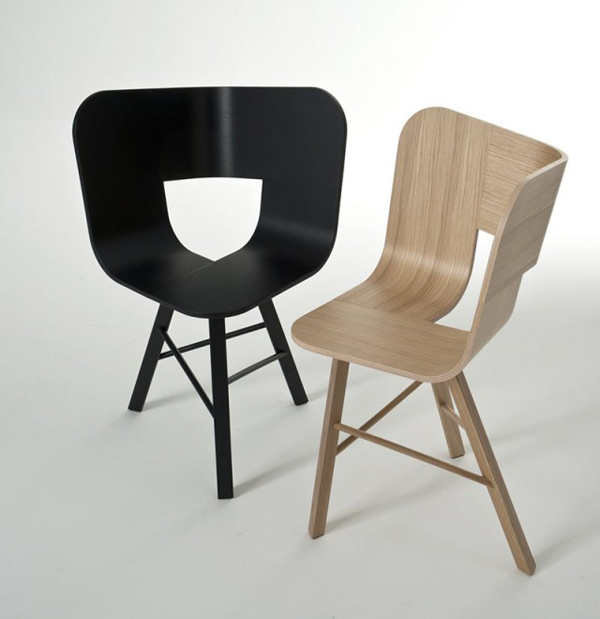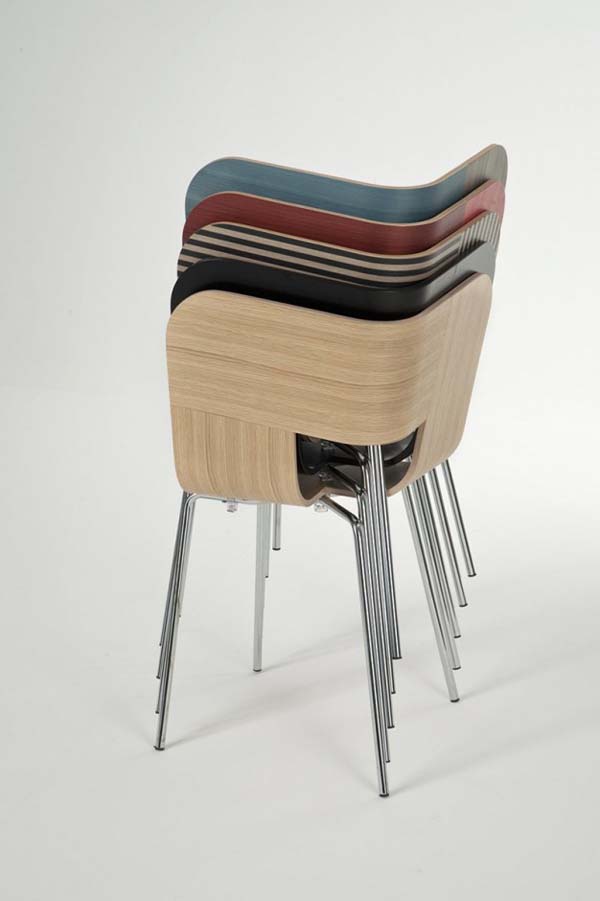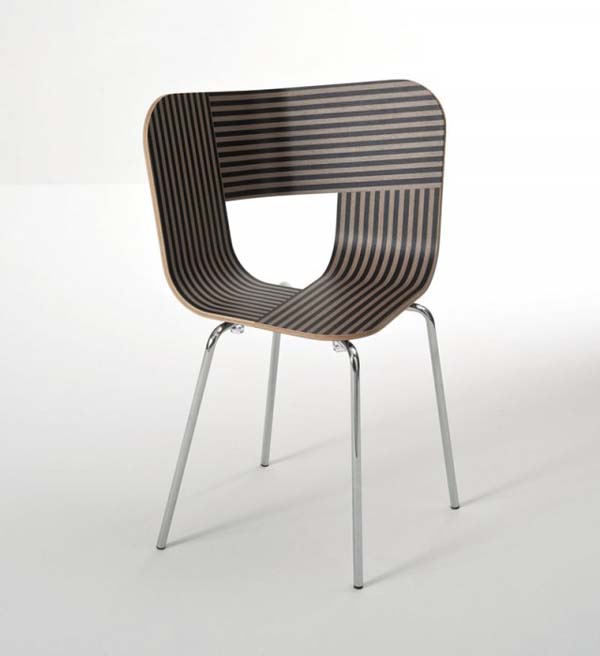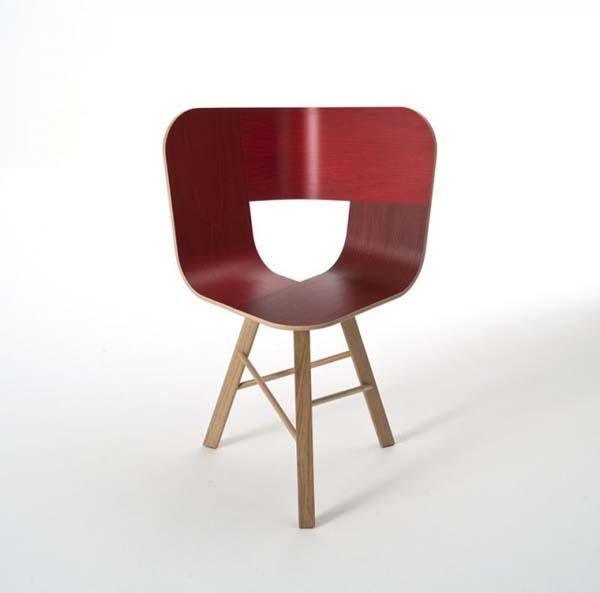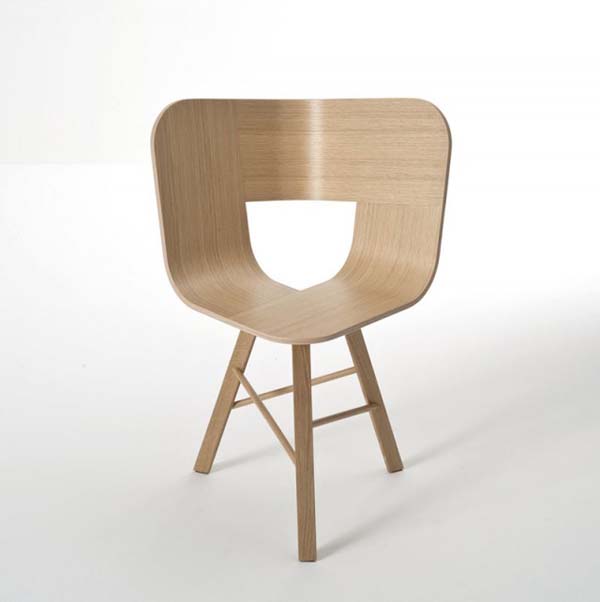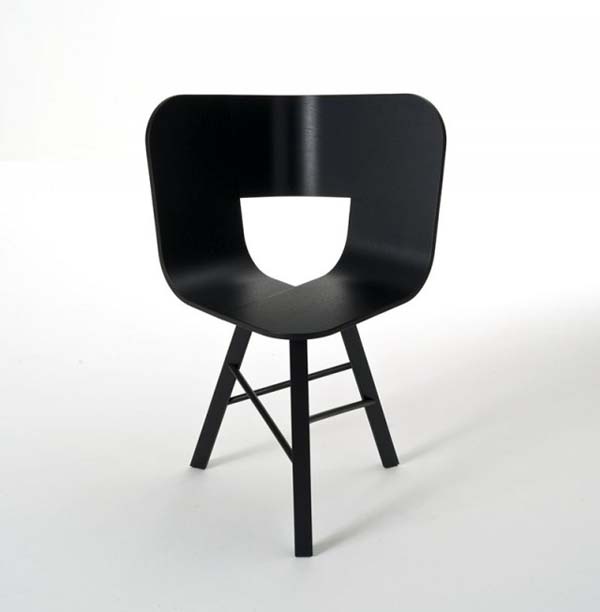 Liked the story? Share it with friends.