The Roofer Pendant Light is a creative way of looking at things from another perspective. London based designer Benjamin Hubert created this special pendant light for Italian manufacturer Fabbian. The inspiration for this project came from the coloured tiles of Marrakech. Flexible silicone tiles hang on a metal frame, just like roof tiles cover the most important feature of a home.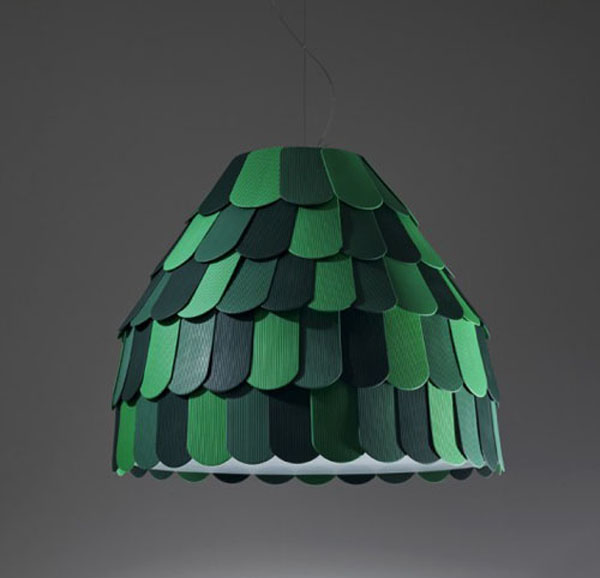 With a creative approach to lighting, the designer managed to surprise us with a personalized object with a very clear purpose: to bring light to a room and to put the spotlight on the design. "The consumer can build their own lamp from a framework and selection of different coloured tiles, allowing for customisation as the end user becomes part of the design process." Available in grey, orange and green, the Roofer Pendant Light can bright up your interiors in more ways than one. Enjoy!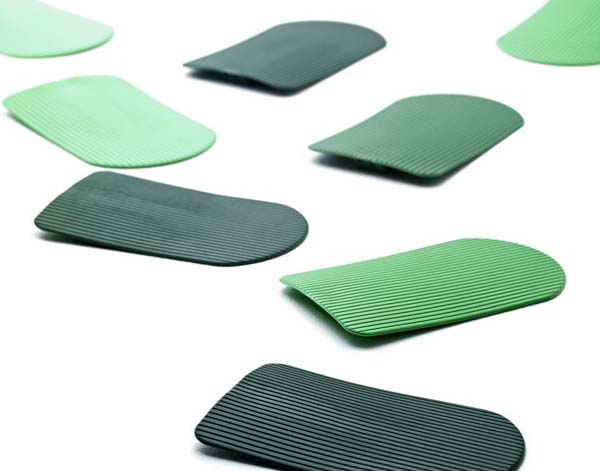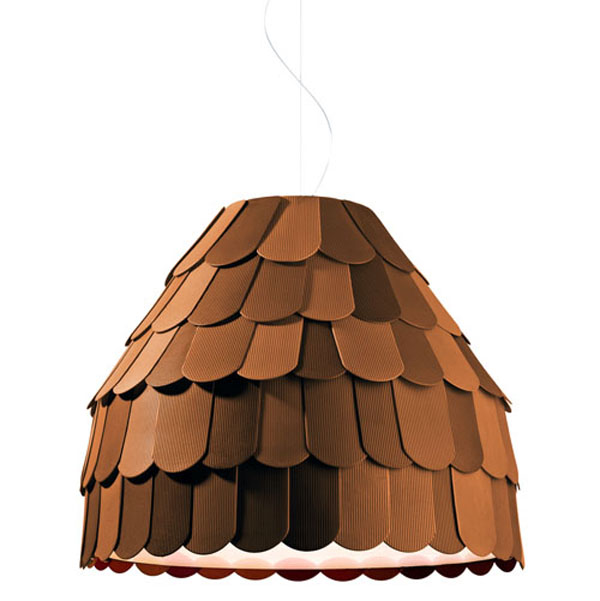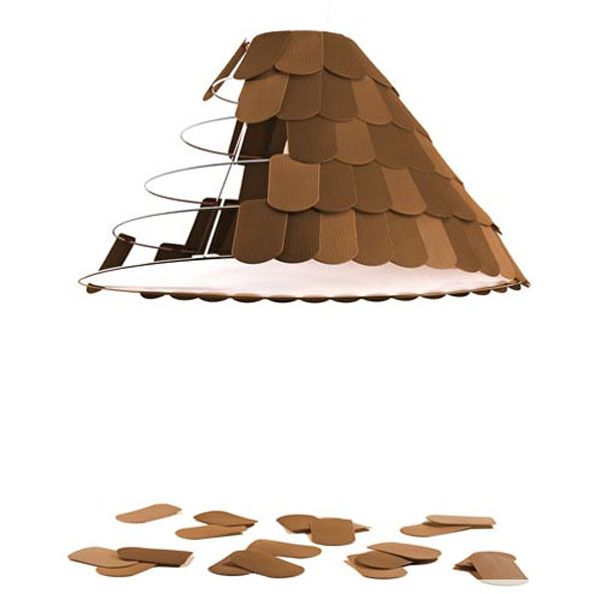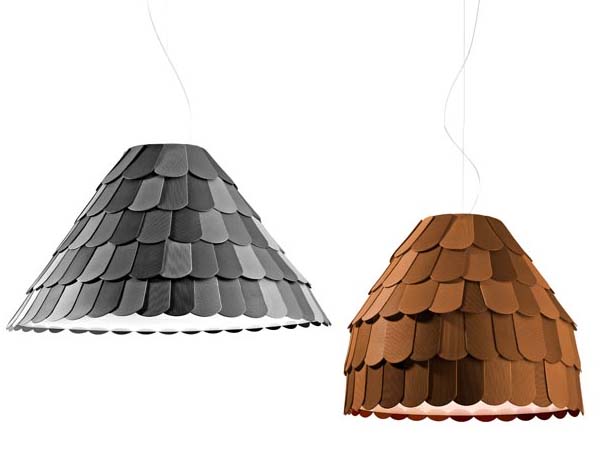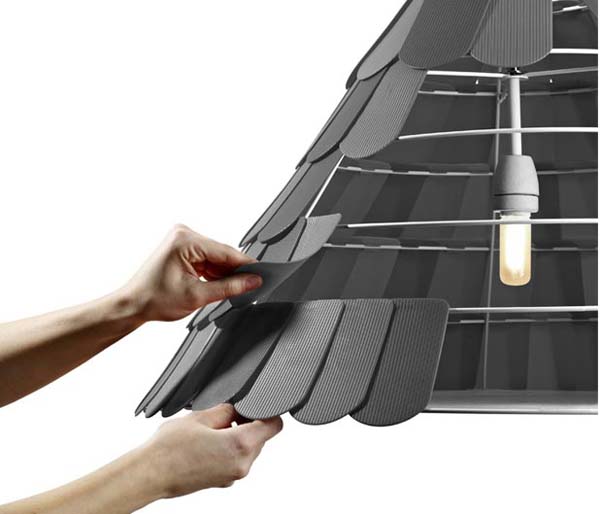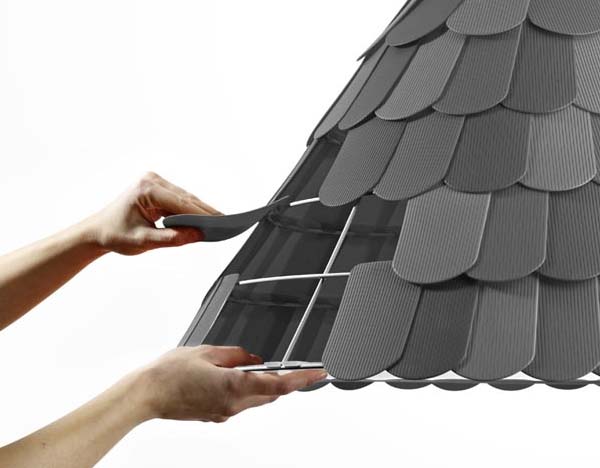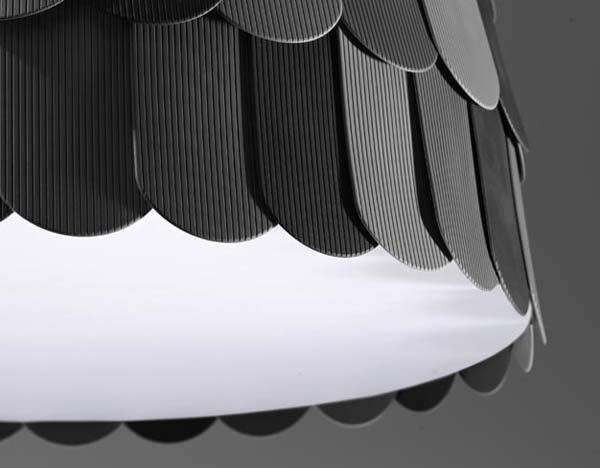 Liked the story? Share it with friends.