A-cero continue their amazing work with concrete through the unique Open Box House, a highly contemporary residence located on the outskirts of Madrid.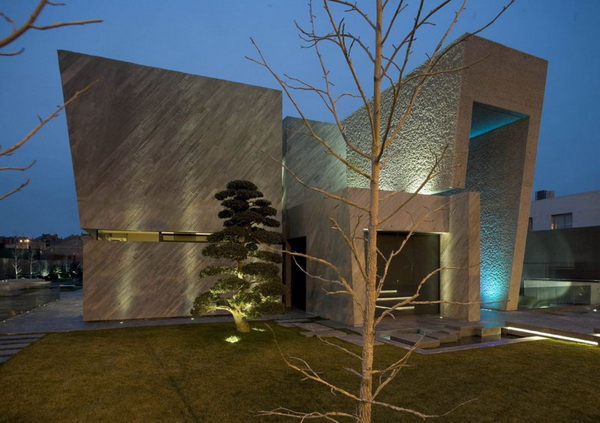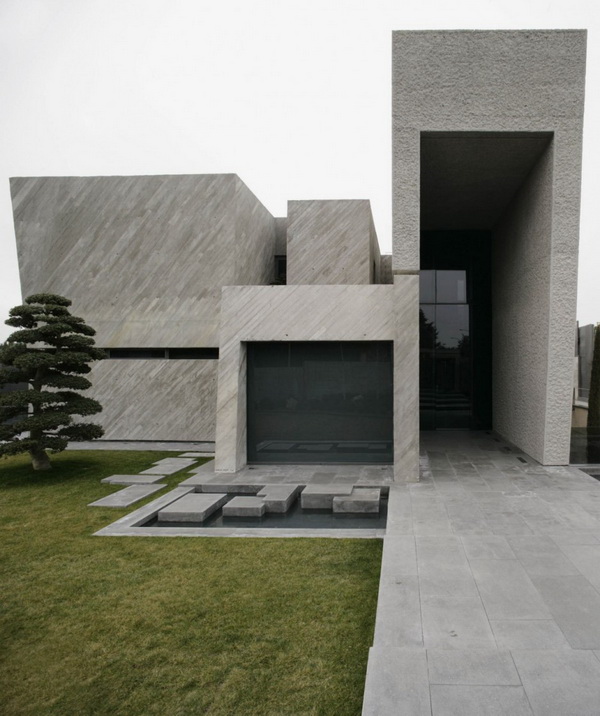 Inspired by the rationalist sculptures of Jorge Oteiza, the building seems indeed a sculptural block where juxtaposition, lighting and interplay create the spectacle itself.
The concrete facade displays various textures, from granulated to brandering and grazed, and the windows were placed carefully such as to become accents and boundaries of the concrete shape interplay.
The 3 storey house accommodates the garage and facilities in the basement, kitchen and service spaces on the ground floor and private rooms and a library on the first floor.
The interiors are no less amazing, with elegant furniture designed by A-cero and the Italian company Fendi, a splendid horizontal fireplace, white, cream and silvery finishes, an awe-inspiring 2 story living room, opening upwards toward part of the library.
It is hard to imagine that such a compact and concise object, almost like an abstract contemporary sculpture, would encompass living and service space for a family, but it is just the fantastic style of A-cero and their talent to make houses look like monuments.