Located in Melbourne, Victoria, Australia, on the cosmopolitan skyline of the business district, the Fantastic Prahbu Apartment is a showcase of contemporary design and living.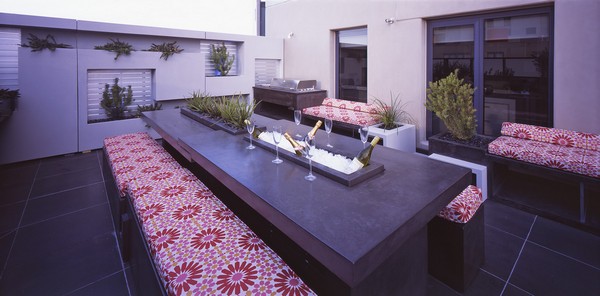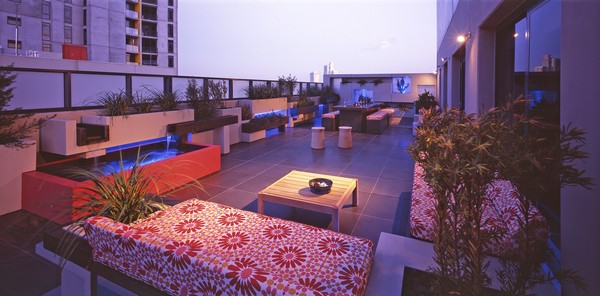 Designed by dKO Architecture Studio, the residence features inspired and contemporary, yet unopressive and welcoming design. With youthful and comfortable upholstery furniture, a great color scheme of elegant, earthy colors alternating with lively hues, the surprise of a beautiful black strip rock wall with a two-way fireplace between kitchen and living room, the Prahbu apartment accommodates complicated but tasteful living, just the way it should be done.
To top it all off comes a spectacular terrace with an outdoor lounge, a minimalistic waterfall and exotic landscaping – a penthouse living garden with panoramic view of the skyscrapers, that almost makes a traditional courtyard obsolete.