These sleek and minimalist furniture pieces by Elemento Diseno are playful and youthful. Moreover, they come in very handy, being adaptable to small spaces.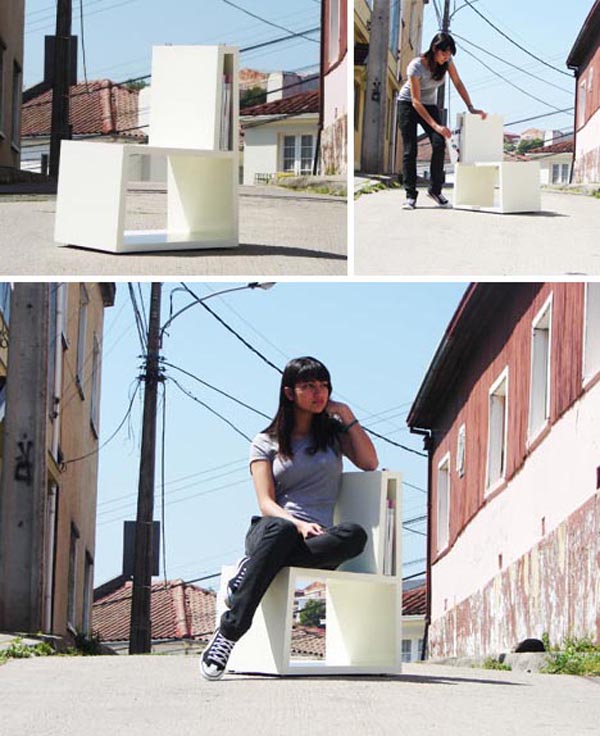 The cool chair pair in bright and lively colors, with book storage space, combines, doubling as an ideal bookshelf unit. The set of four cabinets can be arranged in line or flipped up and stacked to cover a wall up to the ceiling.
In a design scene where space saving becomes an increasingly significant aspect, the Elemento Diseno chair and cabinet flip up set offers a neat multi-functional solution while having an unpretentious yet cool and contemporary appearance.