Located on a light north-facing slope in Gruenwald, Germany, this remarkable home was designed by Titus Bernhard architects.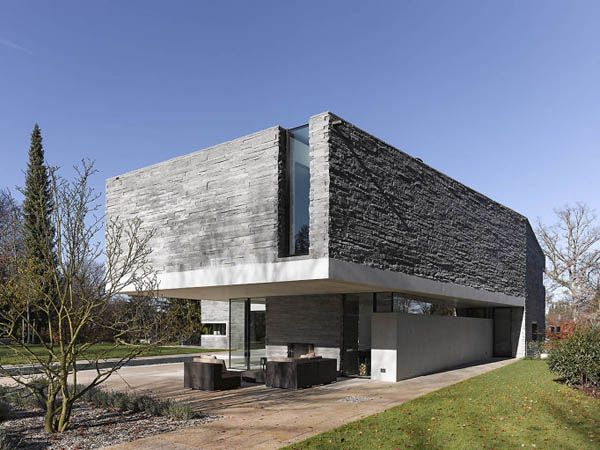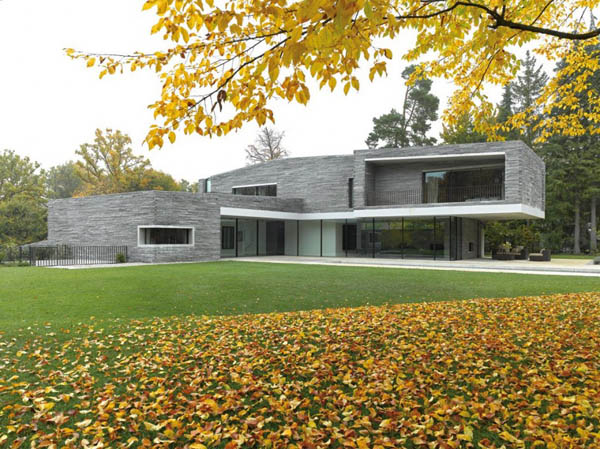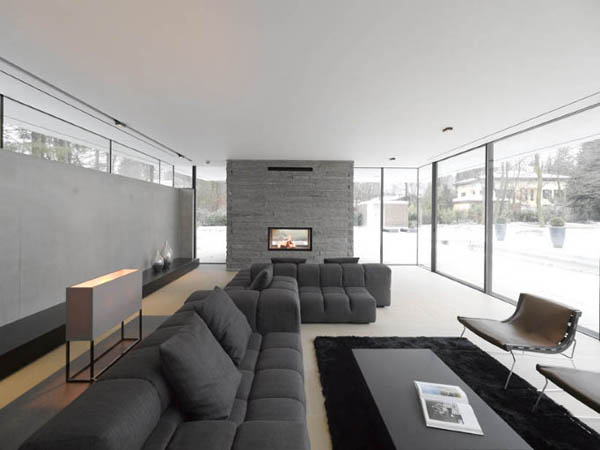 The layout of Haus M is a refined articulation of modules oriented such as to make use of the sun, with side lighting to the south and west and skylights to the north and east. The modules are joined together through glazed spaces, creating a stylish contrast to the roughness of compact walls finished with beautiful gray quarry stone and perforated by strip windows.
The sophisticated appearance of the interiors is achieved through immaculate smooth surfaces alternated with quarry stone, through contemporary furniture and the juxtaposition of black and white.