A black and white interior is very expressive, but adding a bit color to your home — if done properly — will never be considered too much. And here's a great example, the Sunlight Residence in Los Angeles by Proto Homes. The stunning villa is a modern retreat in the peaceful neighborhood of Baldwin Vista, just 5 minutes from Culver City.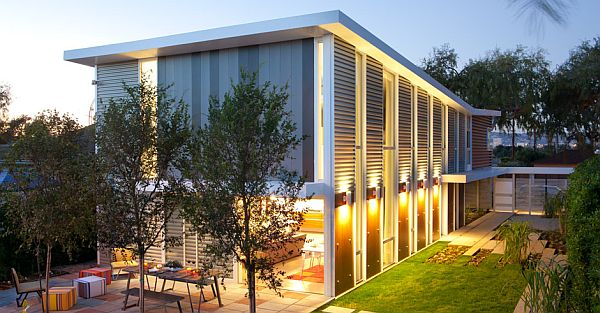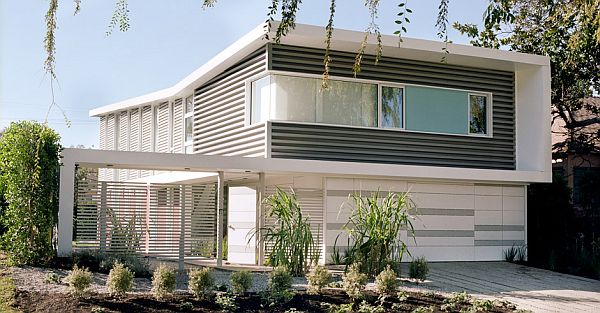 Here's more about the house —
Size: 2,650 sq. ft, including garage 3 Bed, 2 1/2 Bath

The oversize living and dining area has the feeling of a tree house and can be both a small intimate space for meals, but also transform into a larger open venue for entertaining larger groups.

The back sliding door opens out onto the back patio, adding another 400 sq. ft of useable space. The home sits to one side of the lot, allowing for a large yard and private landscaped space for playing, relaxing and gardening. Upstairs, there is a spacious master suite with a sitting area, mezzanine, his and hers walk-through closet and a master bathroom.

In addition, the Flex Space in this particular Proto home is set up to create two bedrooms and a large office/studio space. And should you have to work from home occasionally, you wouldn't mind it in this tech-rich environment where a complete wireless mesh network has harnessed all the home's systems into one simple, accessible device the iPad. Yep, you can control your home's audio/visual, climate control, security/cameras, and even the fireplace from your smart phone even if you are at JFK airport.