Corben Architects designed a beautiful home in Sydney, Australia. The three storey house features four bedrooms, two living areas, a kitchen and a prep kitchen, a powder room, a study room, a dressing room, a media room, a large garage, basically everything the inhabitants need to feel comfortable.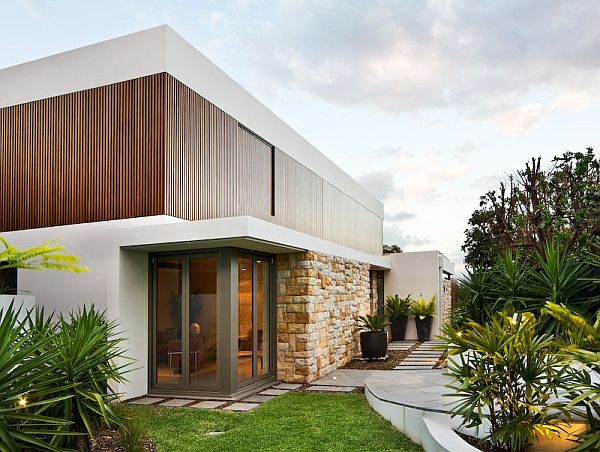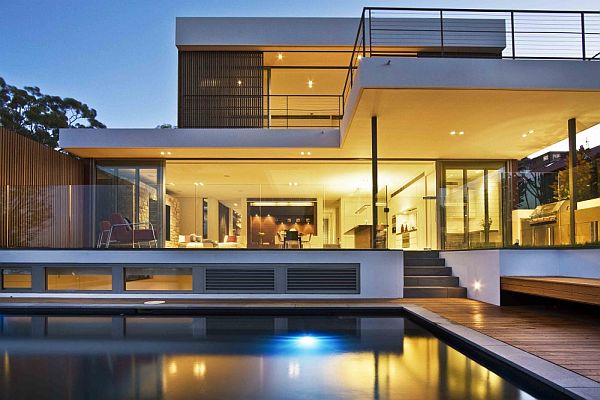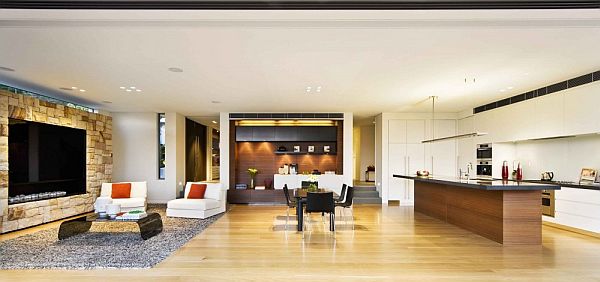 Facing north, the house allows a panoramic view of the waterline and protects the inhabitant's privacy. Built on 350sqm, the residence is a sustainable home, featuring a large skylight for natural ventilation and direct sunlight, energy efficient glazing and rainwater harvesting system that uses natural water resources for garden irrigation bathroom needs. Built like a rectangular structure and covered with timber battening and sandstone cladding, the dwelling has a contemporary look that hides sustainable features.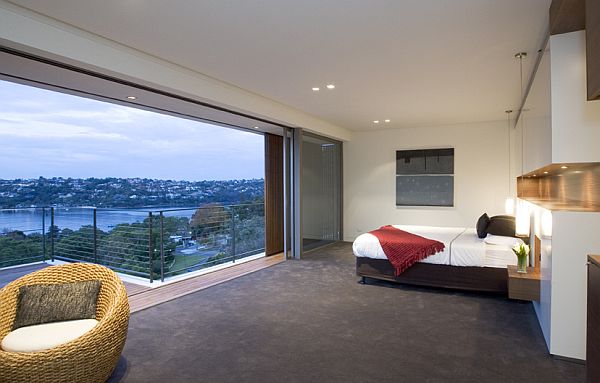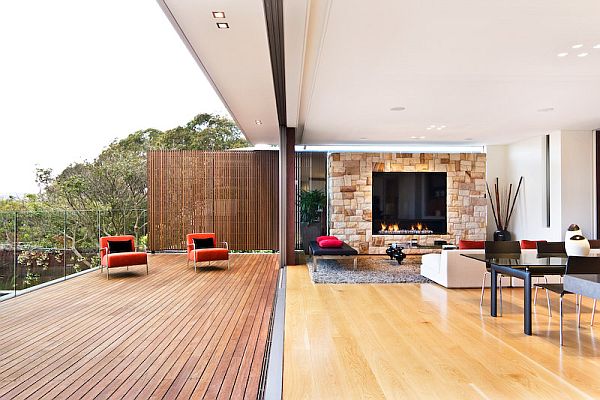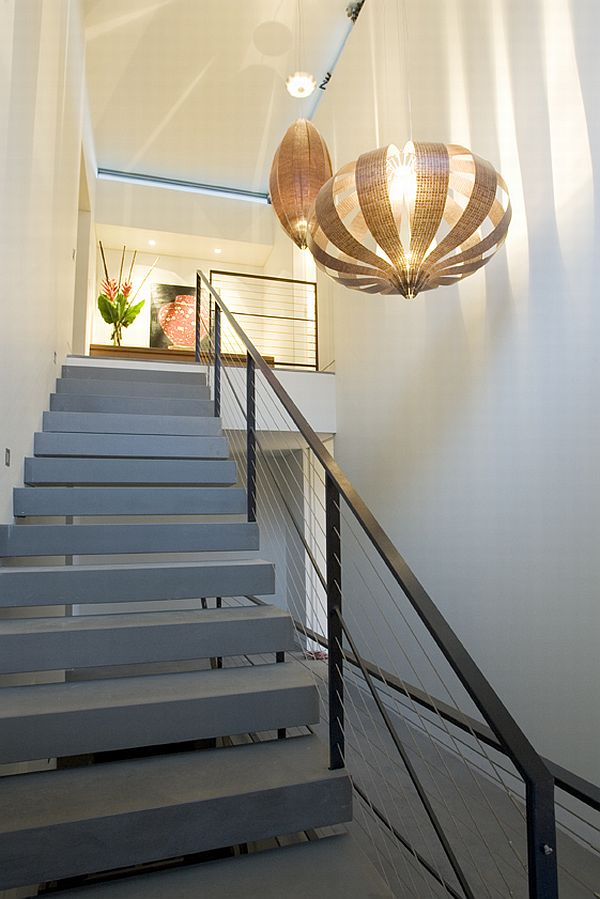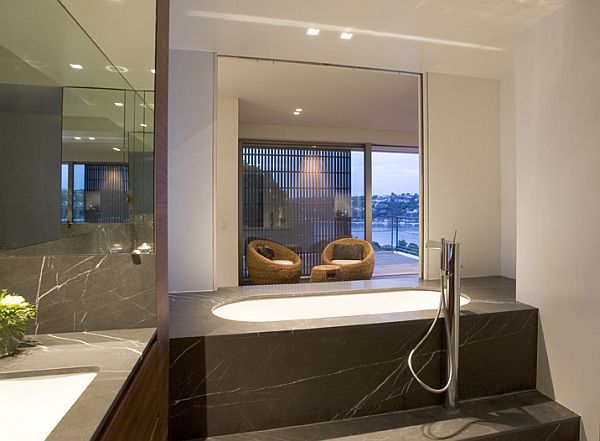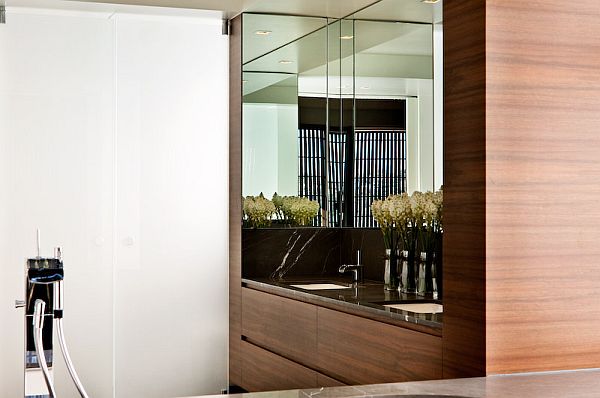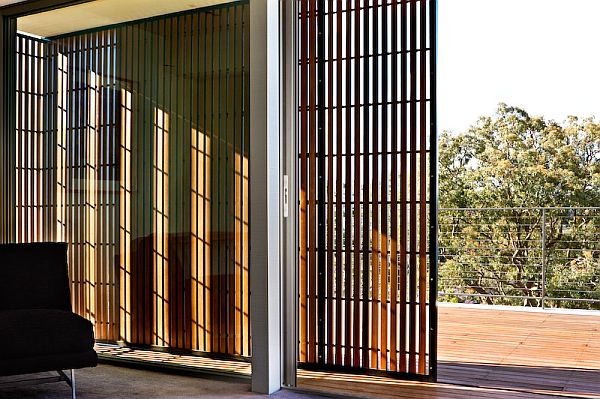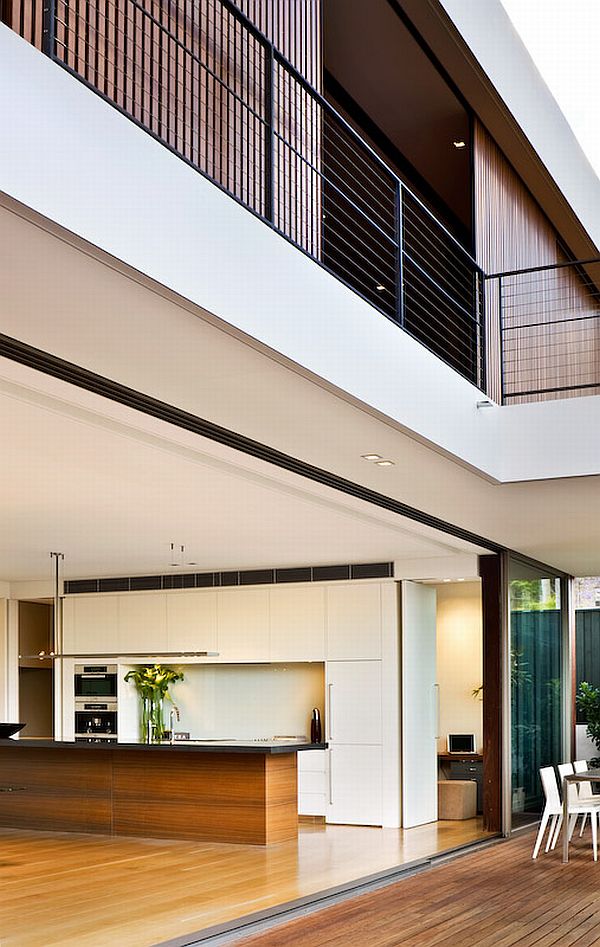 [via ArchDaily]
Liked the story? Share it with friends.