Japanese design studio Ninkipen! have worked on a project called 80.84 house in Nara, Japan.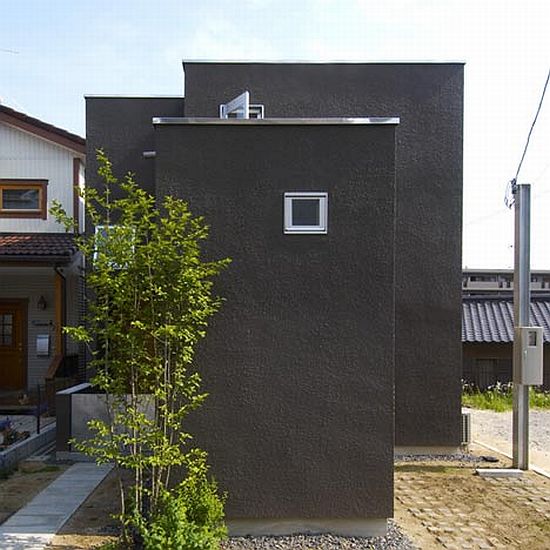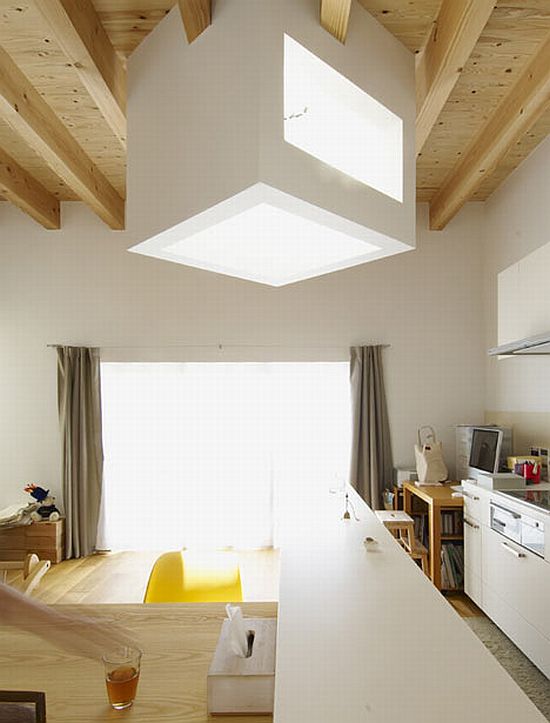 The family dwelling's interior and exterior design centers around rectangular volumes displayed in a contemporary manner. In the middle of the two storey home, a geometric skylight pierces through the ceiling down to the first floor, offering natural light to the kitchen area. White walls stand between light coloured wooden ceilings and floors, creating an open space. The lack of doors throughout the house is substituted by well placed doorways that create a free internal space. The first floor consists of one bedroom, the living spaces and the kitchen, while the second floor shelters two additional rooms and a wonderful terrace. A dark coloured facade seems to be in contrast with the bright interiors, creating an amazing structure of light and dark cubes.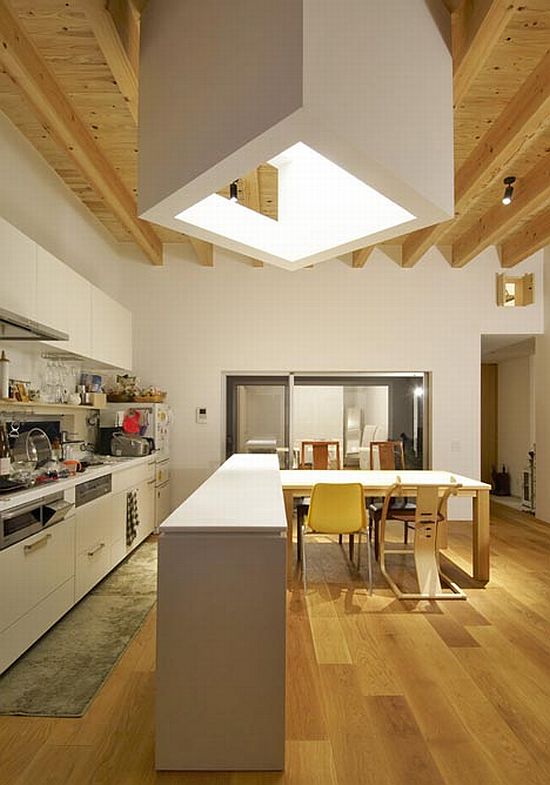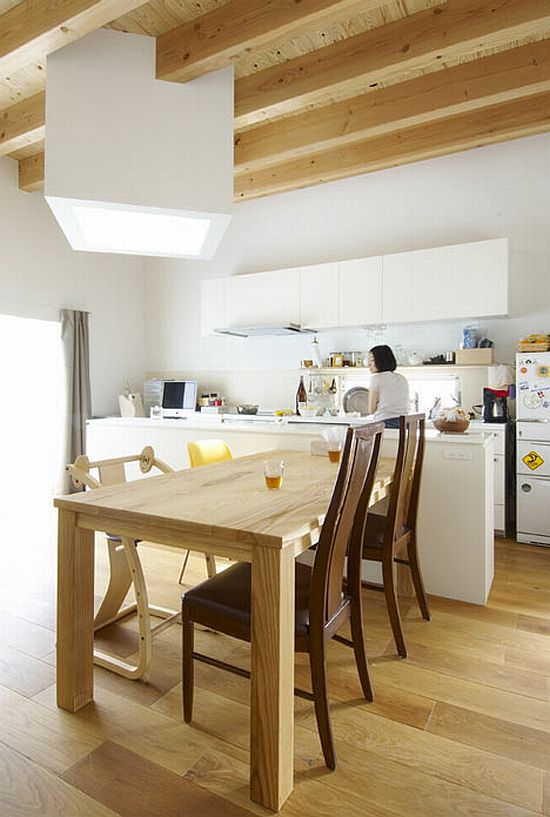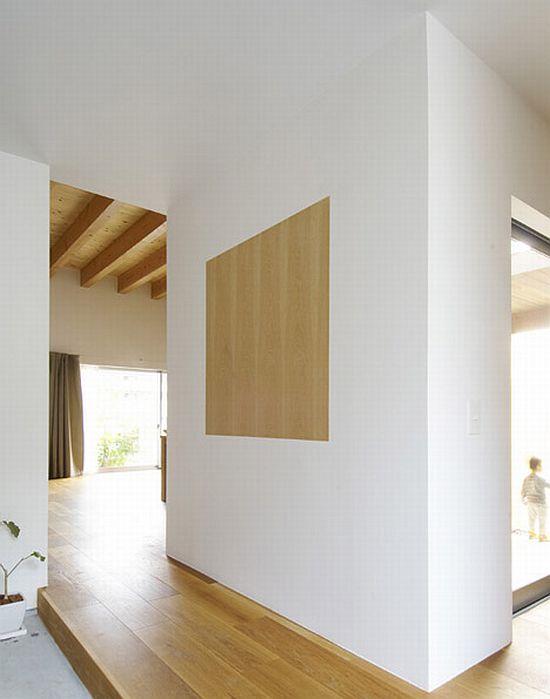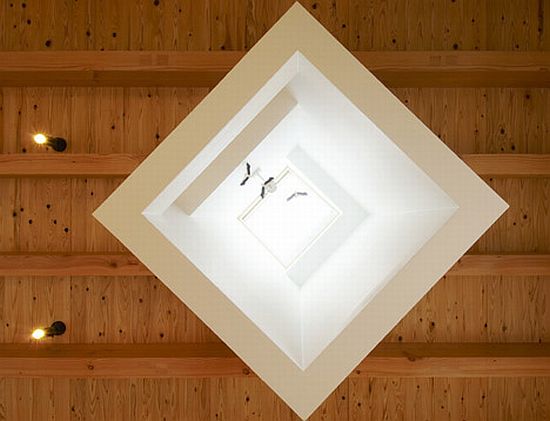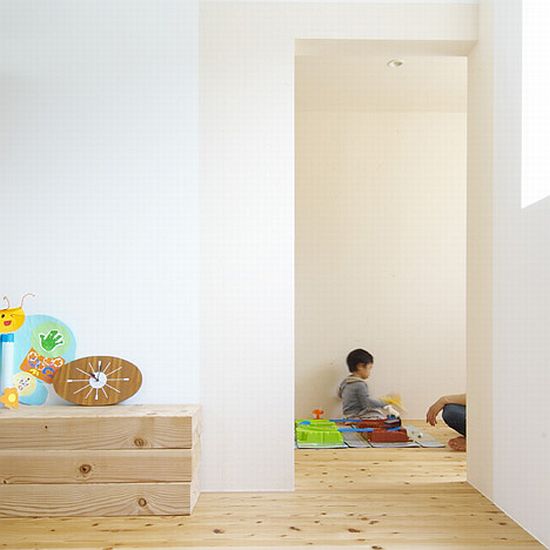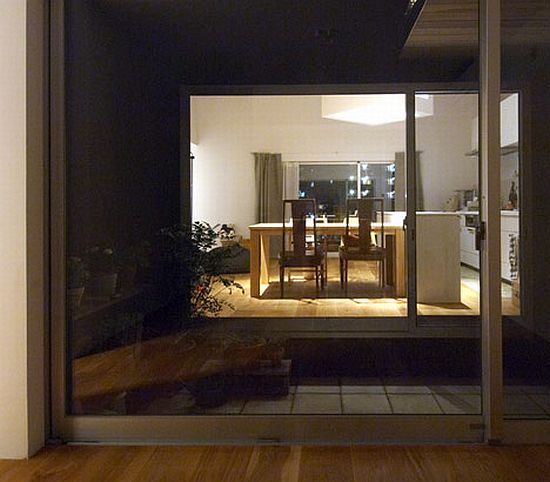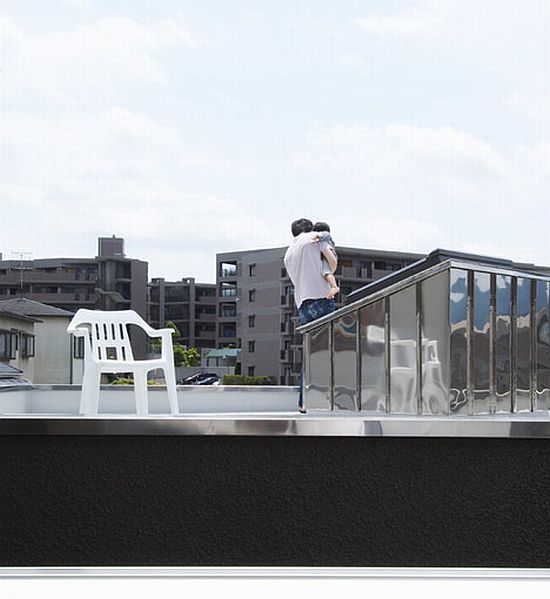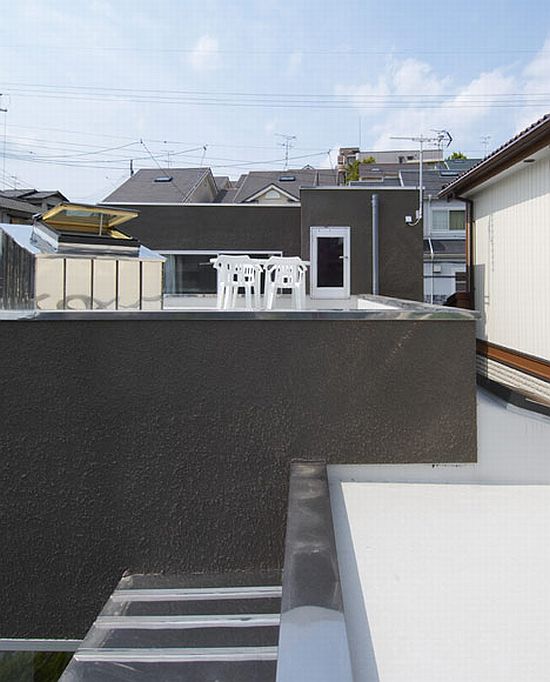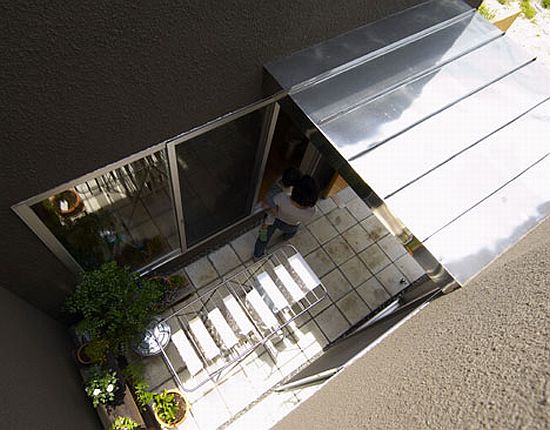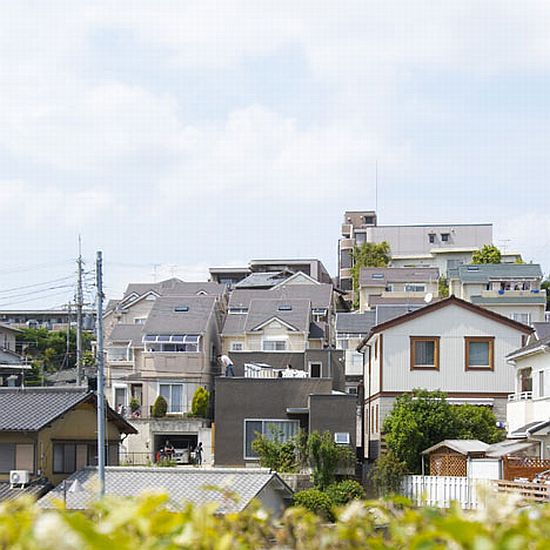 [via Dezeen]
Liked the story? Share it with friends.