The fantastic Terrace Mountain House by Dick Clark Architecture is located in Westlake Hills, near Austin, Texas.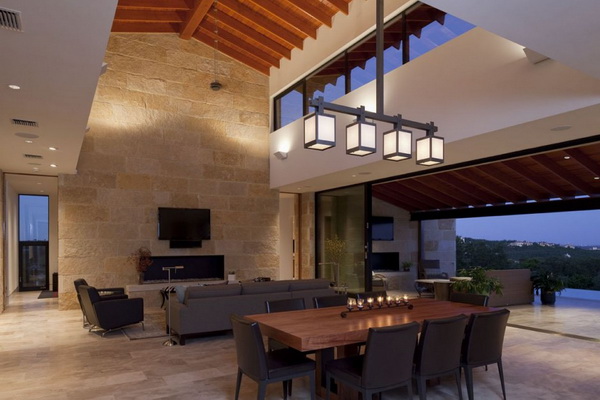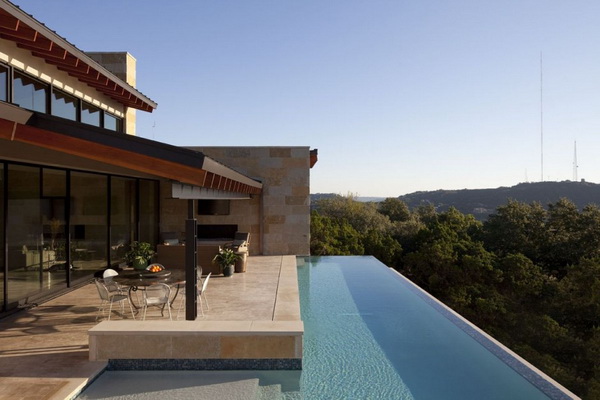 Placed intimately off the street and granted a splendid view of downtown Austin, the residence maintains a traditional gable house shape with an interplay of massive walls, but intrigues with amazing modern living spaces. The focal point of the house is the airy 2 story living and dining place under clerestories and exposed roof structure, furnished with classic yet minimal furniture and appliances. Vernacular materials are showcased all over the house, Texas Lueders limestone, copper and stucco, their roughness and texture alternating with the inspired use of stylish striped tiles for kitchen and bathroom. They are further complemented beautifully by the contemporary details. Another fabulous feature is the pool prolonged from the sliding glass walls of the living space over the terrace seemingly over the edge of the cliff. Way to go !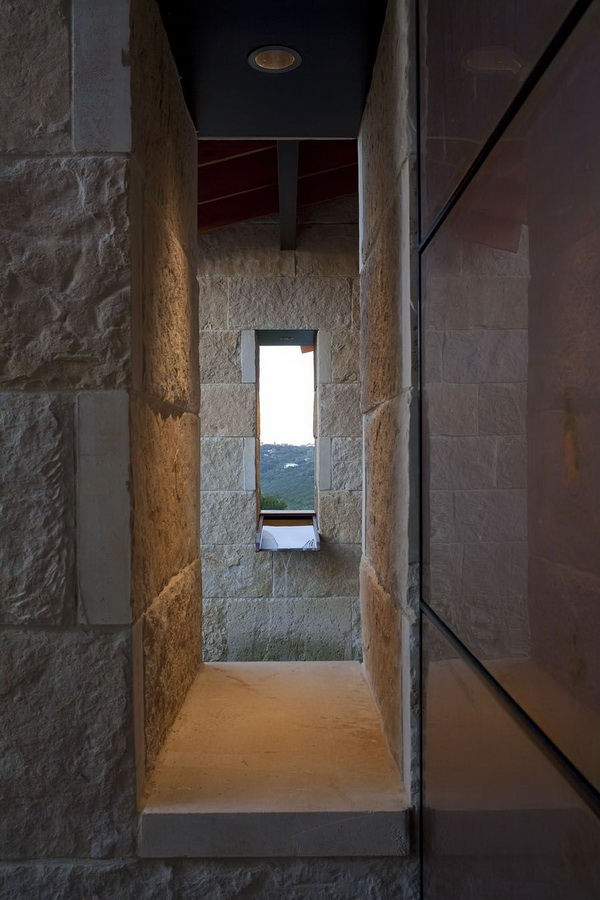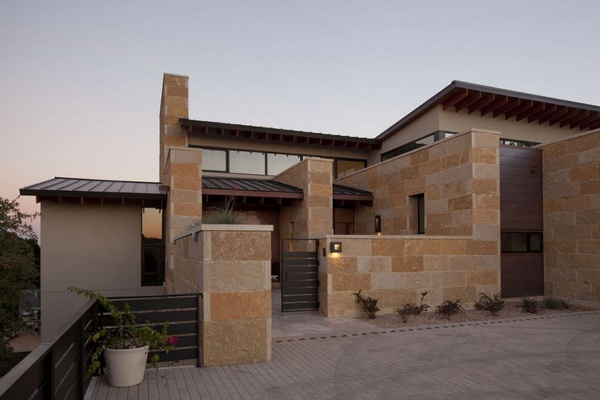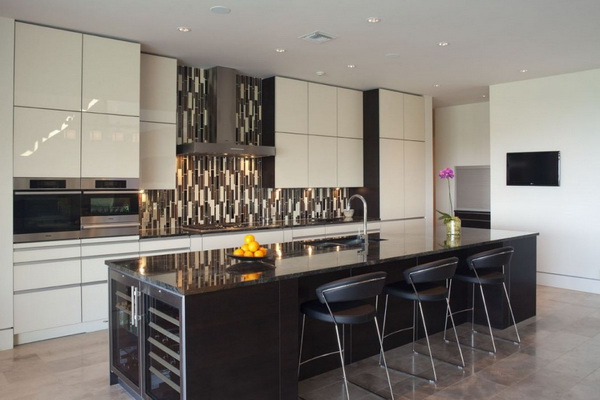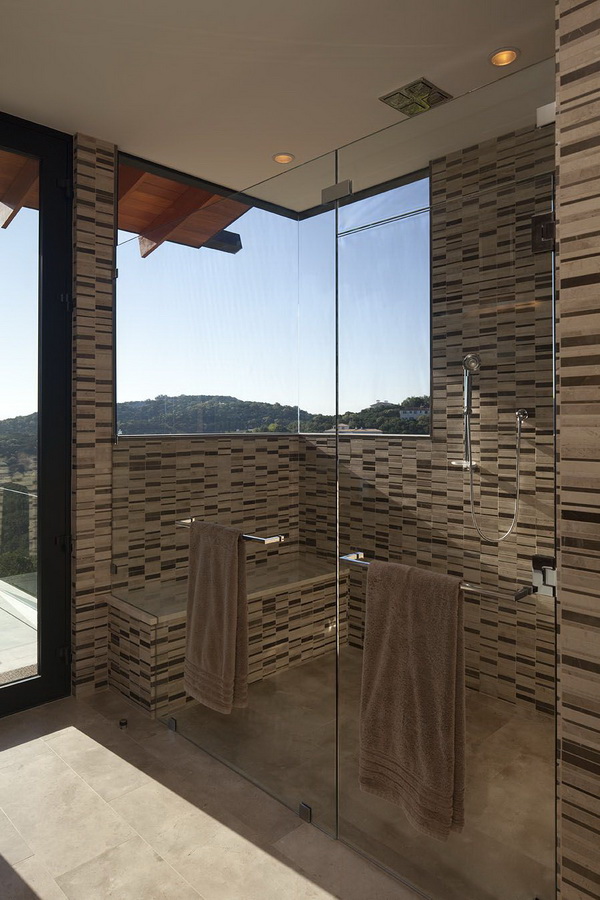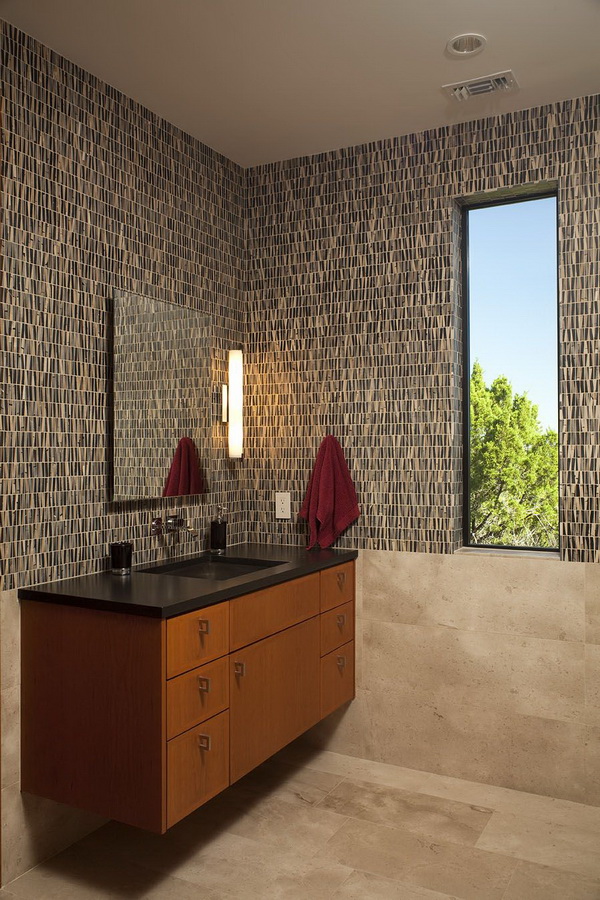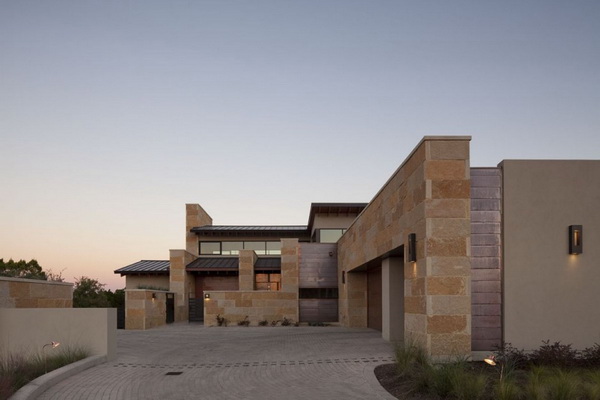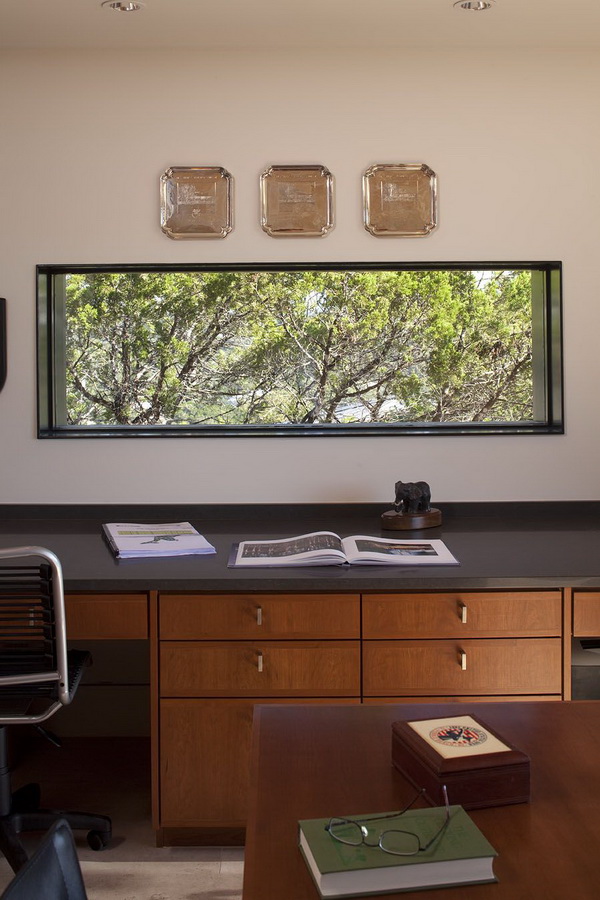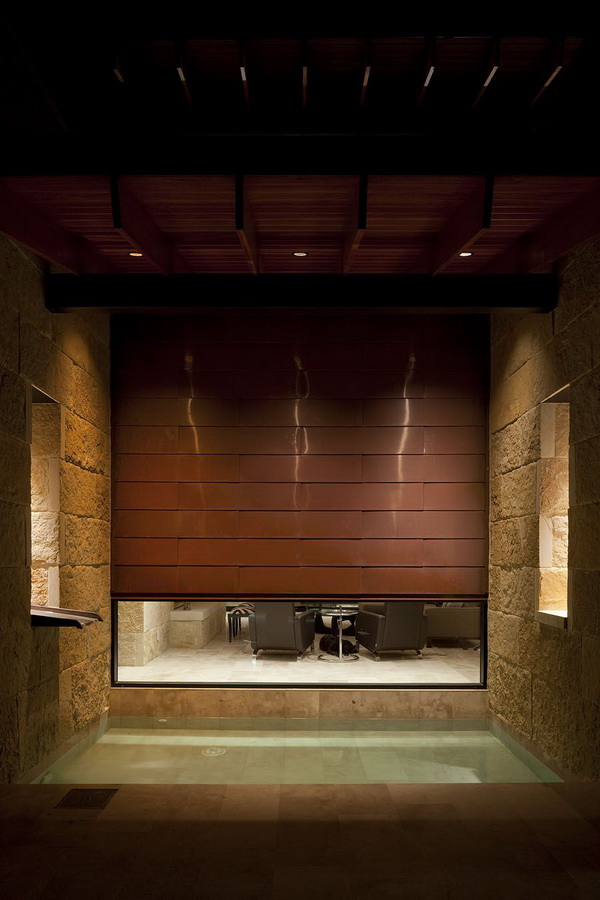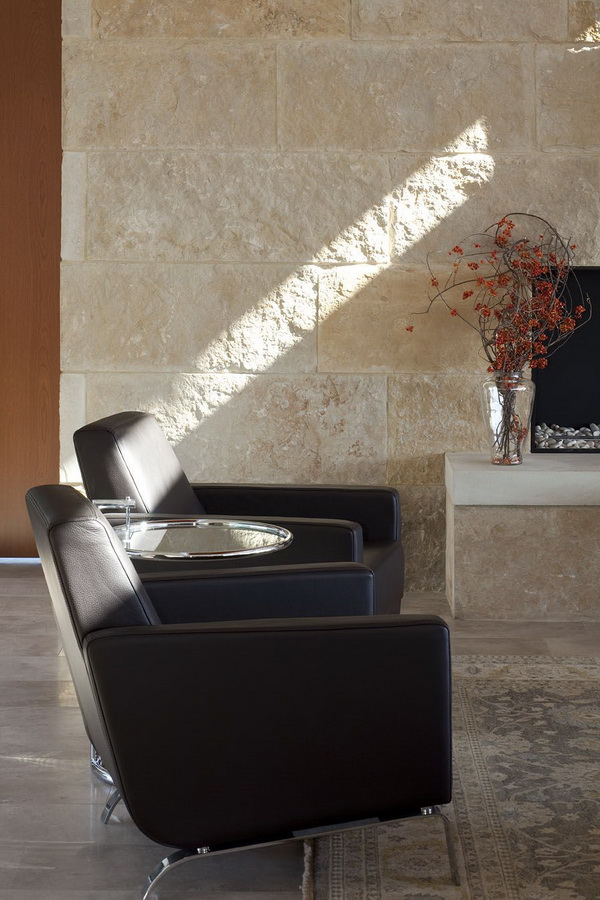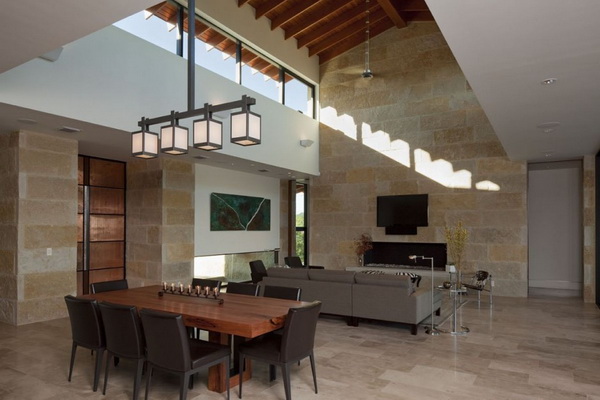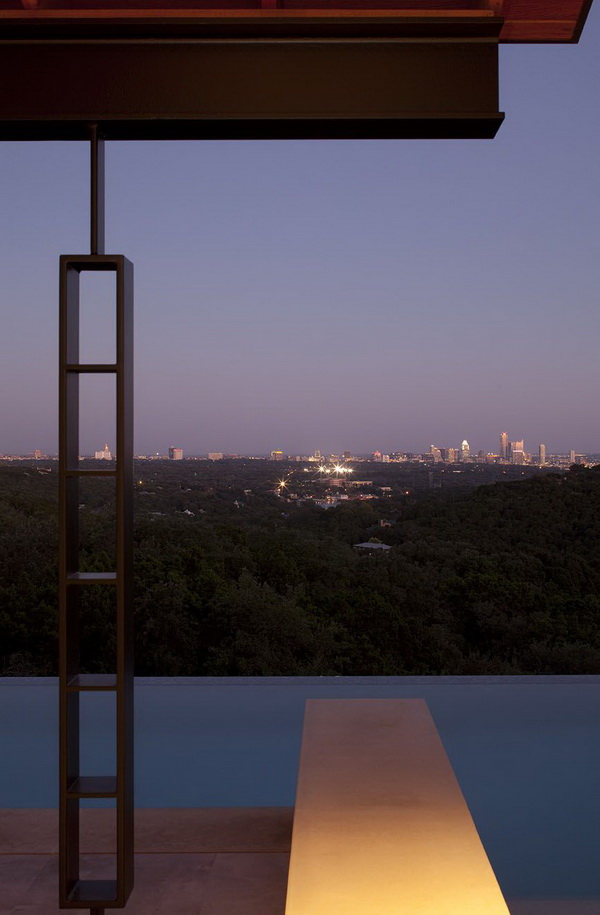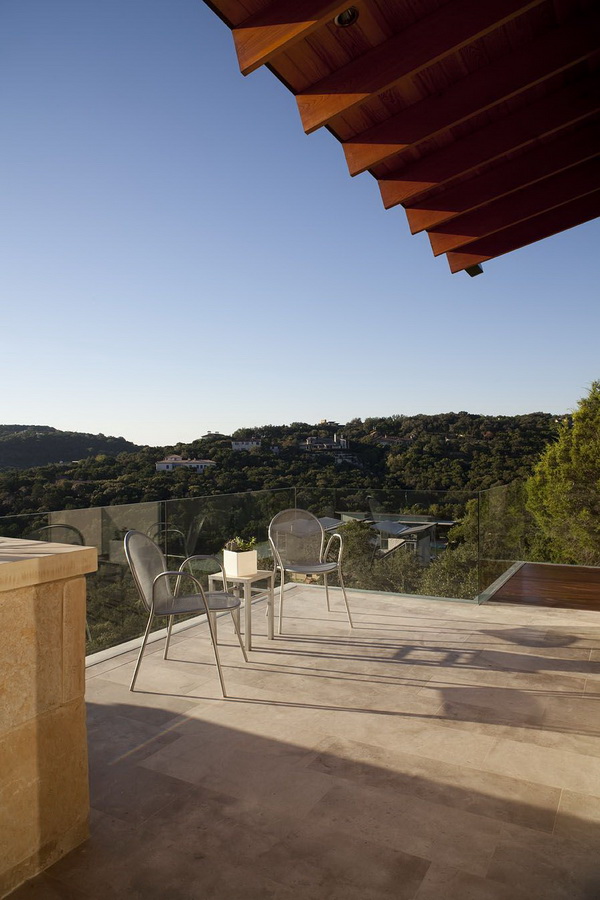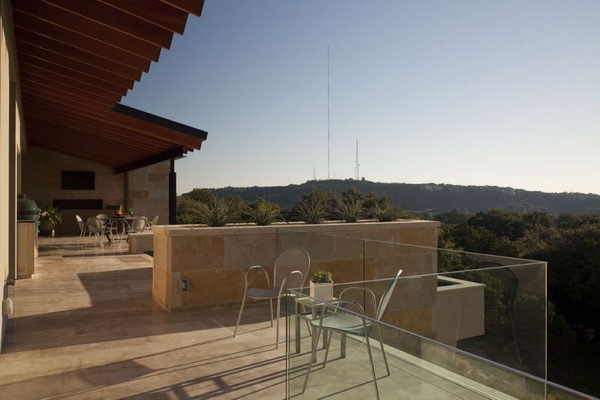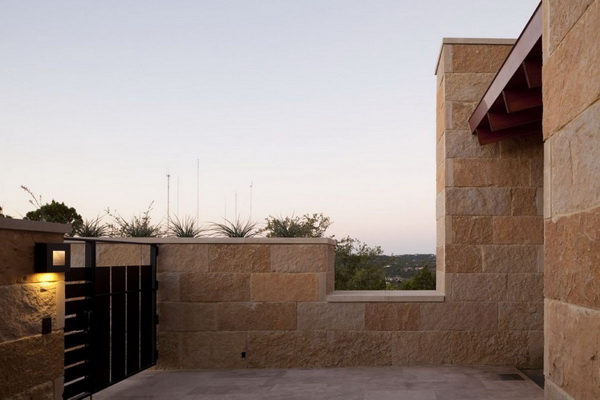 Liked the story? Share it with friends.