We came across five exquisite corner office desks and thought to share them with you. Each of the designs are suited for creating a positive working atmosphere at the office or at the home office if you chose to work from home. In a fast paced world, space and time seem to slip through our fingers. That is why it is important to minimise our working space but also to maximize the functionality.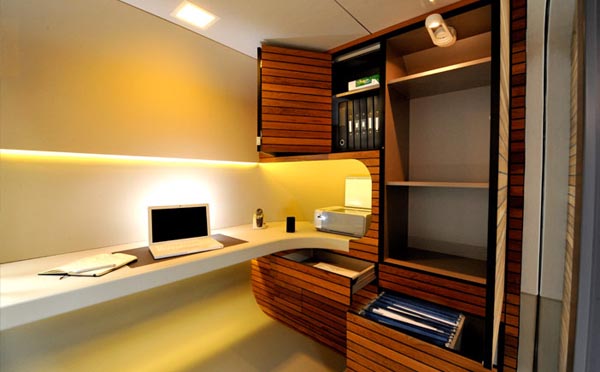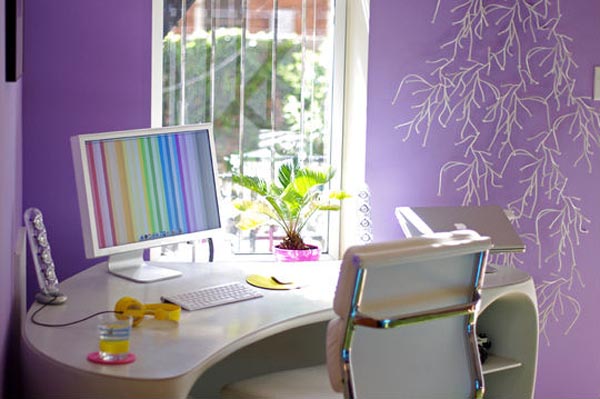 A corner desk will insure that you have more space without having to give up comfort. You need to be careful when choosing a corner desk. Triangular or "L" shaped, with three or four legs or even mounted on the wall, a corner desk will stand the tests of time, space management and functionality. Carefully choose the materials and colours to complement your office and make sure the corner desk gives you enough room to comfortable take care of business. Shelves can be displayed above the corner desk for even more space.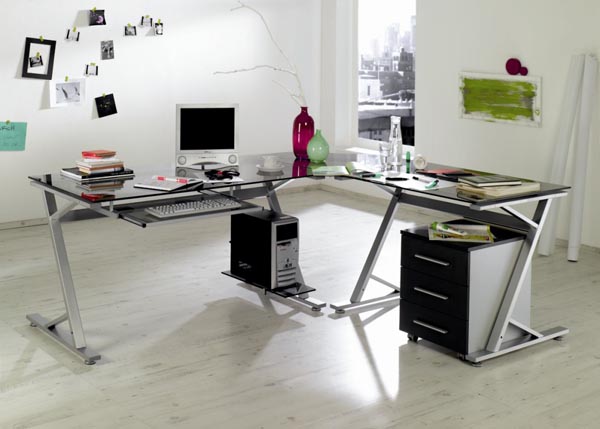 If space is not an issue, the corner desk can act like a beautiful and surprising addition to a large room, especially if you take into account the versatility of a corner desk for the office. Whether you choose glass, metal or wood, a corner desk could be the perfect choice for your office. Depending on the space and interior design, you can choose from many styles, colours and materials. Just don`t forget to enjoy you new acquisition.