With a design that homages the 30 year old Hapanese Maple in the front yard, the Karlusic Residence by Studio Hirsch Bedner Associates is a fantastic showcase of contemporary architecture behind a facade of symbolist simplicity.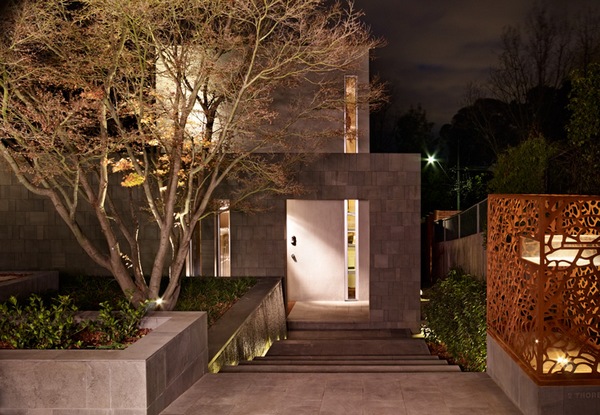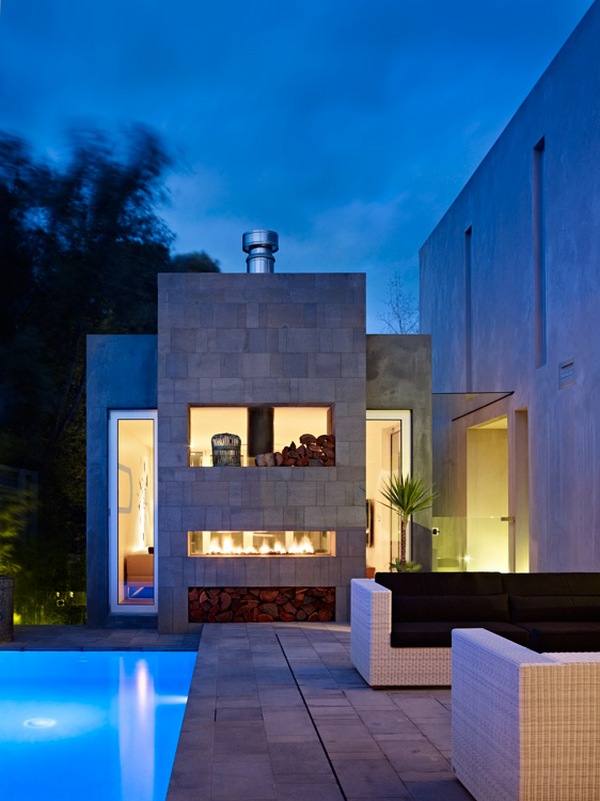 The tree, setting the lining of the interiors paces, guards and sacralizes the almost ermetic front facade, clad in stepped patterned bluestone. The Karlusic residence has an introverted appearance of Japanese austerity from this angle, but opens up fantastically once you cross past it.
The living spaces revolve around the interior courtyard and the back facade, while maintaining minimalism, conveys sophisticated relaxation and holiday. The interior bis furnished with warm and natural materials, such as French smoked oak and lime-wash, but also sophisticared silver black textures handmade wallpaper from Japan and hi-tech accents in the state of the art appliances, the polished chrome and glass or the zinc panelling of the garage.
A showcase of landscaping enriches the residence, from the bamboo terrace by the pool to the
shallow pond with goldfish and turtles, various plants and sand.
Objects or art are not absent, from the wood rod cocoon-like light installation on the stairway to the sculptural lantern-and-letterbox by Melbourne-based Lump studio.