This unique furniture collection by German designer Valentin Loellmann cannot really be assigned to any style.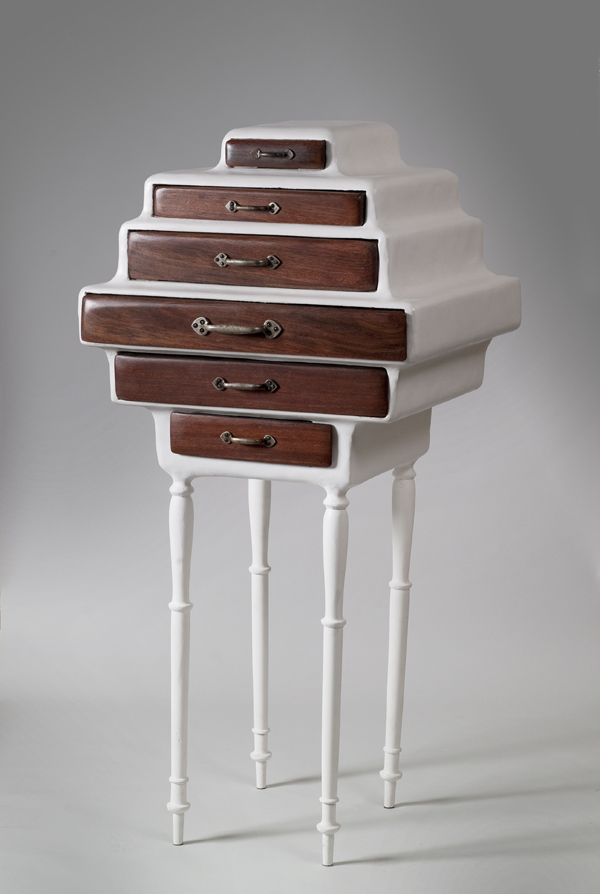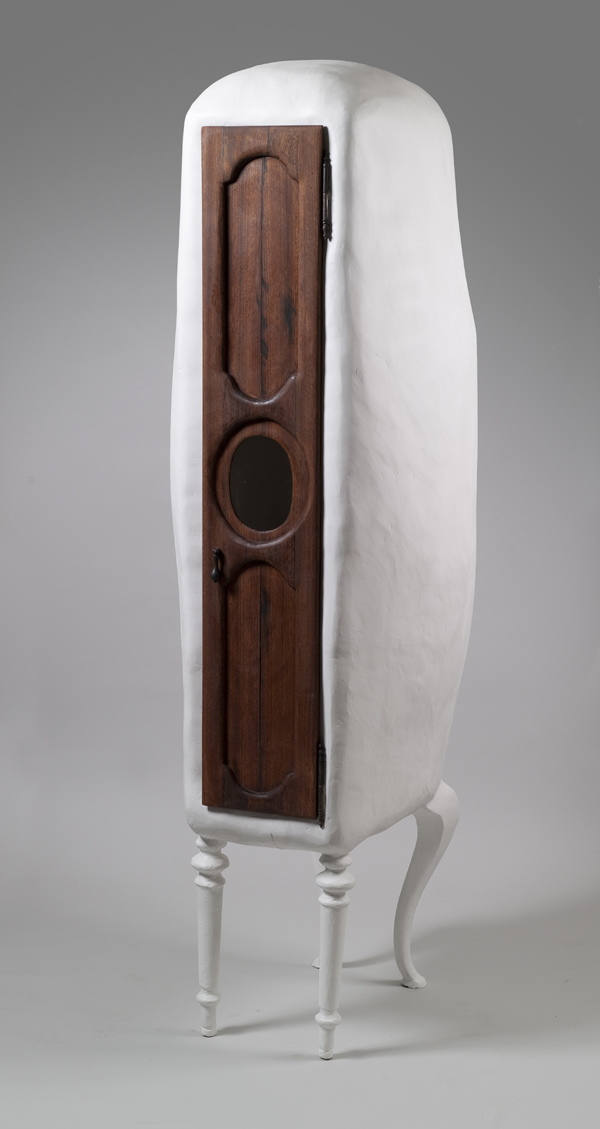 The pieces can be regarded as art installations, a post'modern interpretation of classical wood furniture, that falls just short of elegance, giving it up for naive design. Surreal, burlesque, Alice-in-wonderland-like comes to mind in regard of these very individual pieces. The beautiful old bankirai wood, reinforced and framed in apolyester skin with the appearance of white plaster looks sophisticated, playful and rustic. Not the most ptactical of pieces, but would make for a unique and artistic lobby.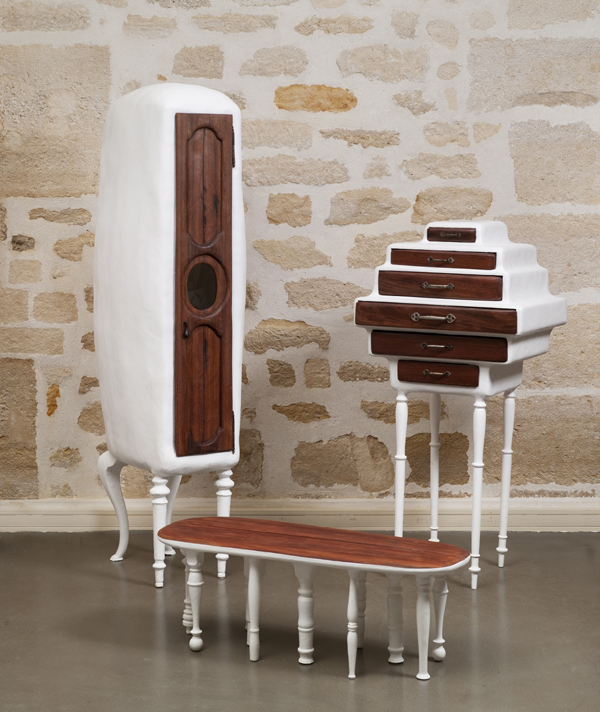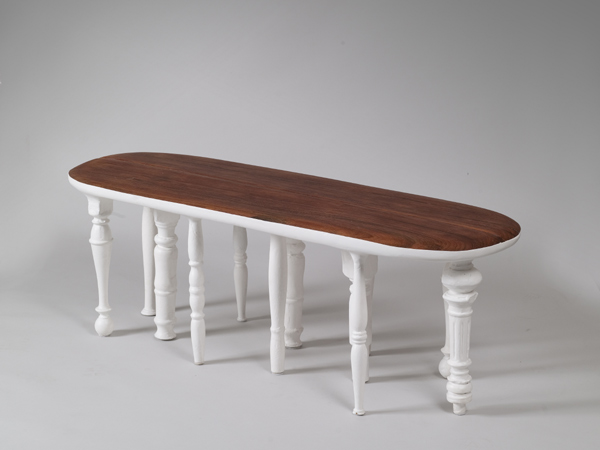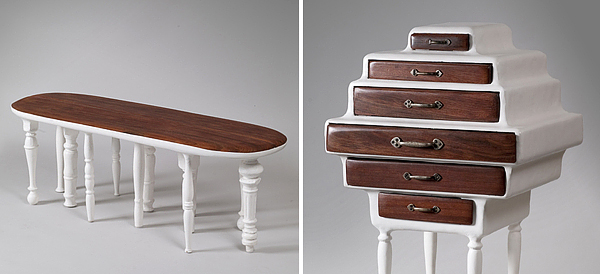 Liked the story? Share it with friends.