Designed by De Bever Architecten, this beautiful home takes the name of the city it was built in: Modern Villa Eindhoven in Eindhoven, Netherlands. Built on an area of 394 sqm, hidden to the view, the villa can be reached by an entrance between two houses on the street. The narrow corridor leads to the house with two levels: the ground level, where the living room, kitchen, office and garage are, and the upper level, containing the bedrooms, laundry room and playrooms.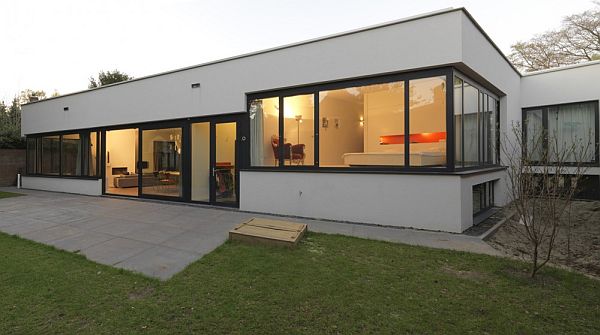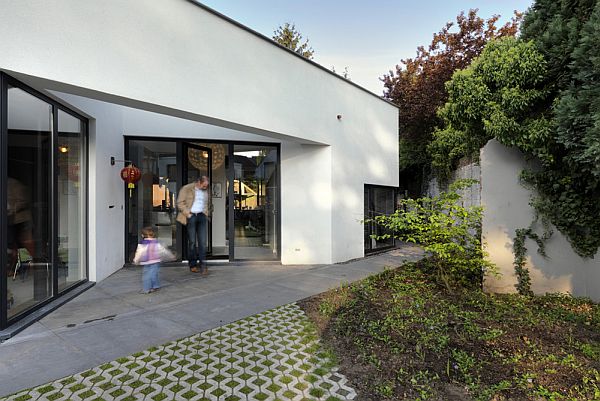 The ground floor is separated in two distinct areas by a long black cabinet wall that contains stairs to the second level and entrances to the basement and storeroom. The black ebony wood cladding contrasts with the interior white walls and the exterior white plaster, creating a contemporary feel. Huge aluminum framed windows offer the view of the courtyard where children play.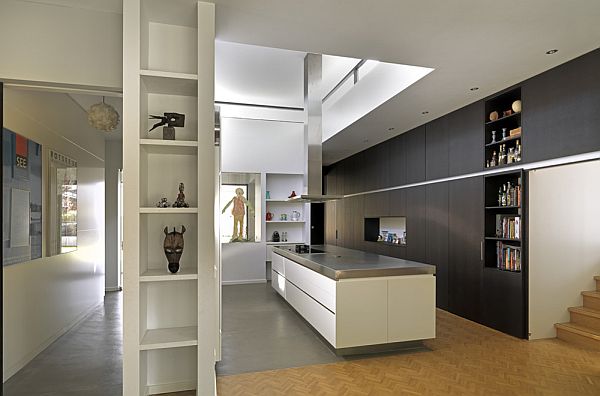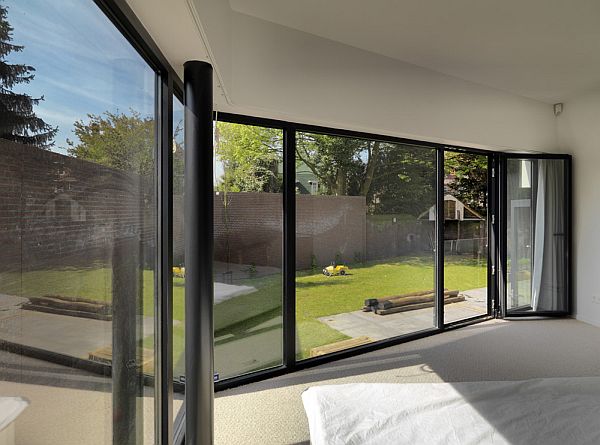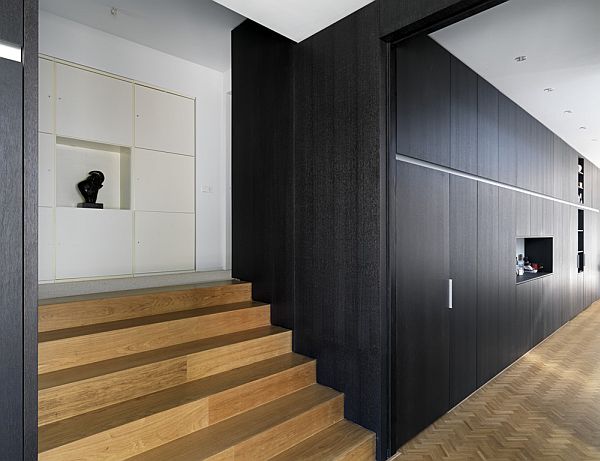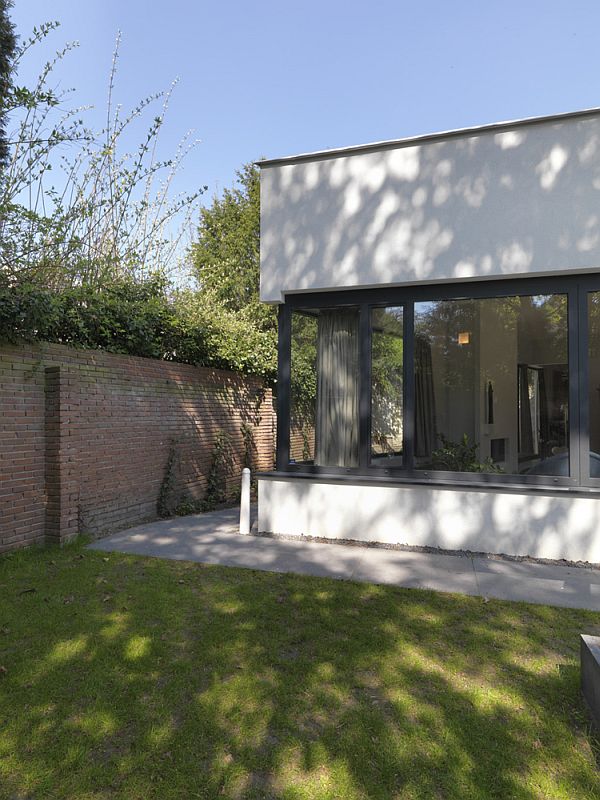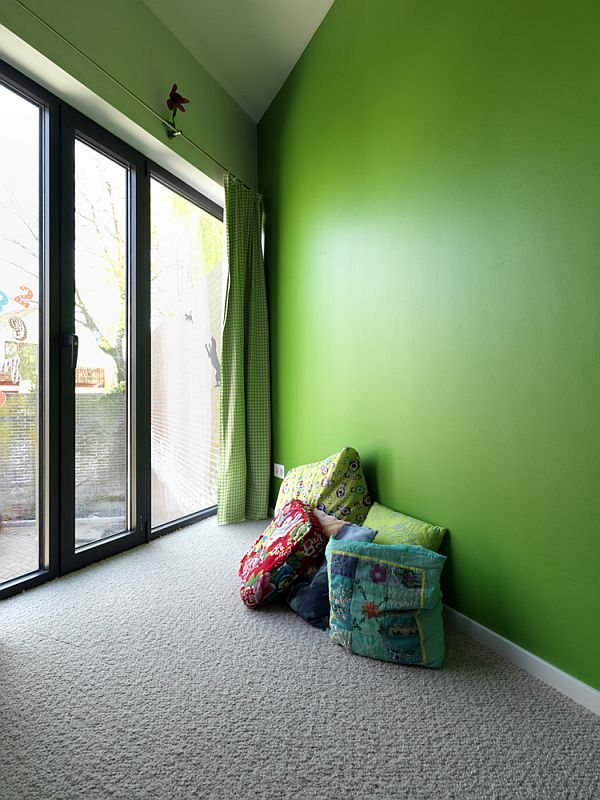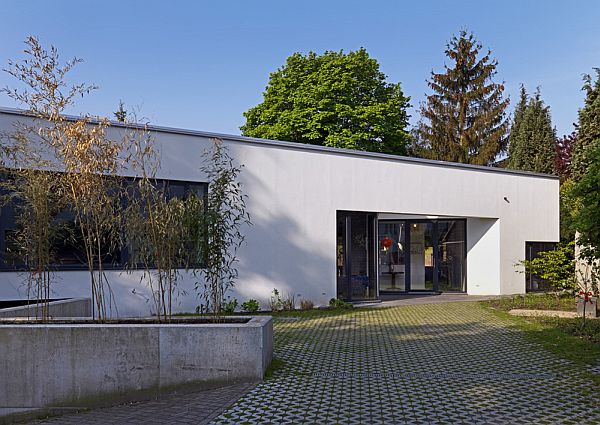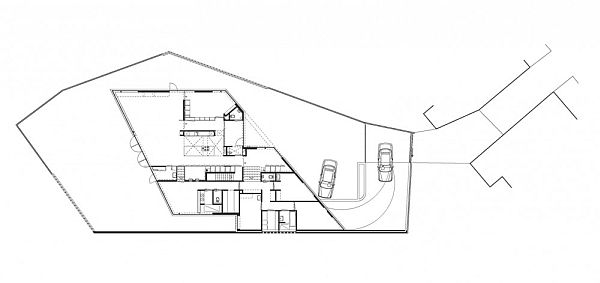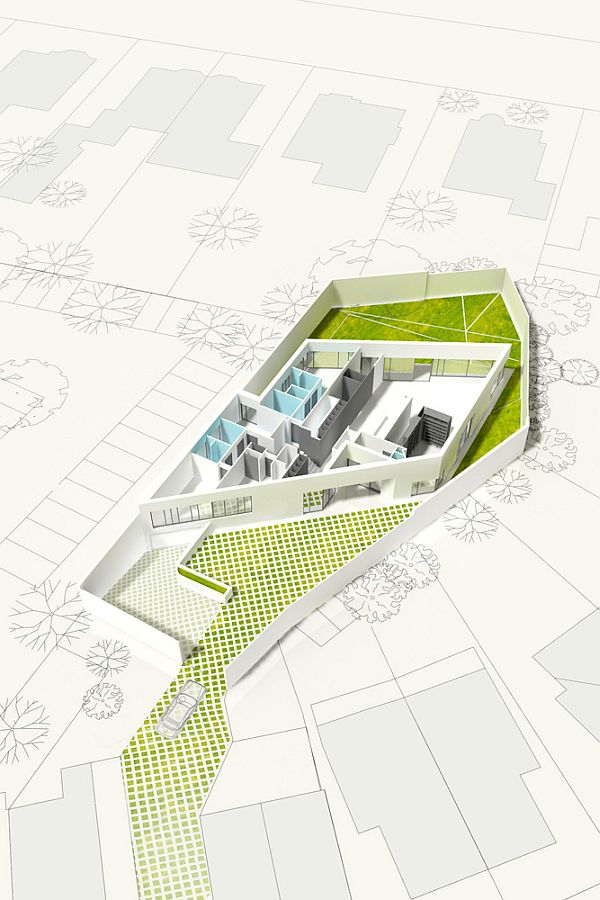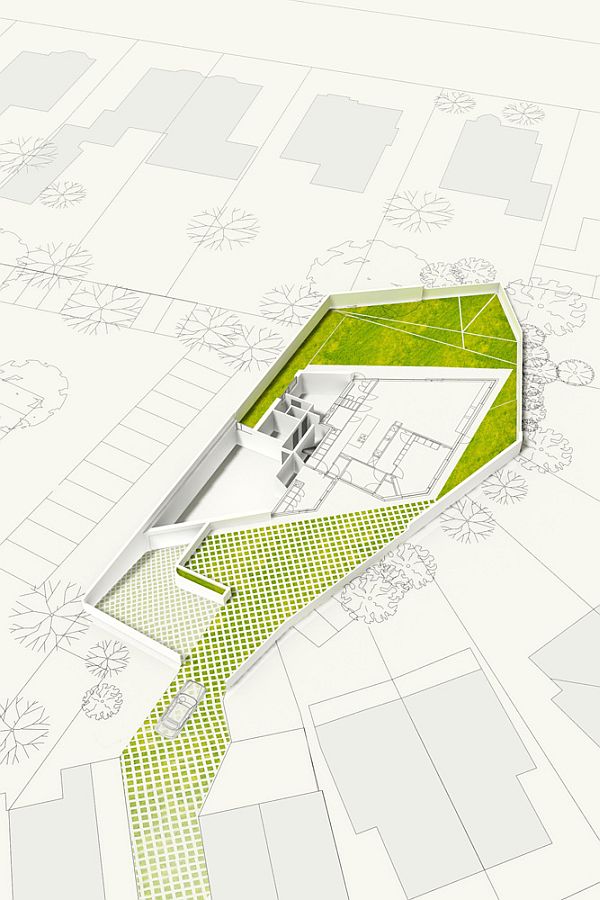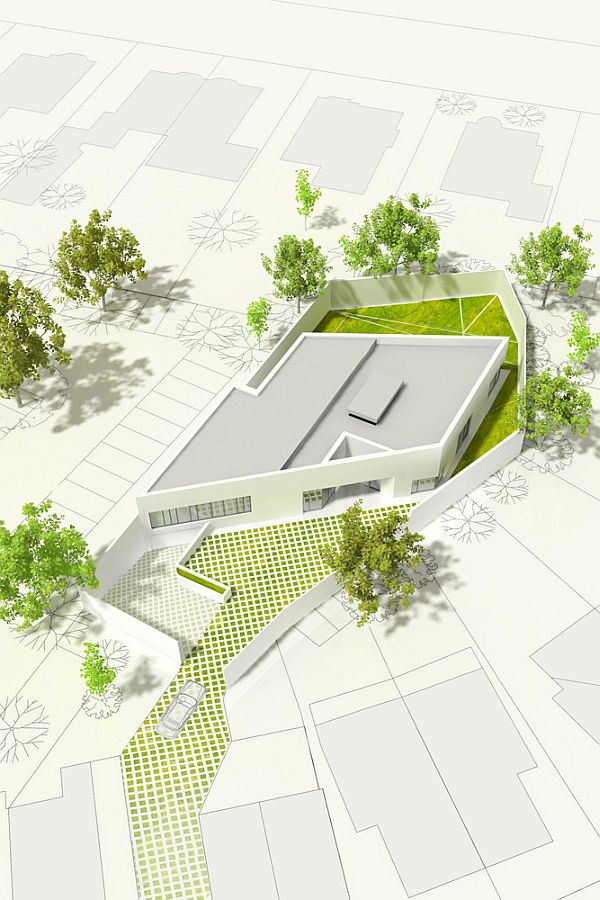 Liked the story? Share it with friends.