I've always been attracted by mountain cabins (big or small) but this large Siberian House is, at least for me, the cherry on the cake. Located in Novokuznetsk, Russia, and designed by Tatiana Rozhkova in an eclectic style, the 640sqm fairy tale pine logs lodge emanates noblesse from every little corner, but also makes for a highly comfortable environment.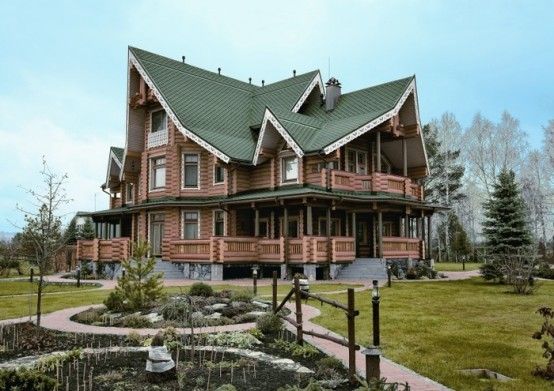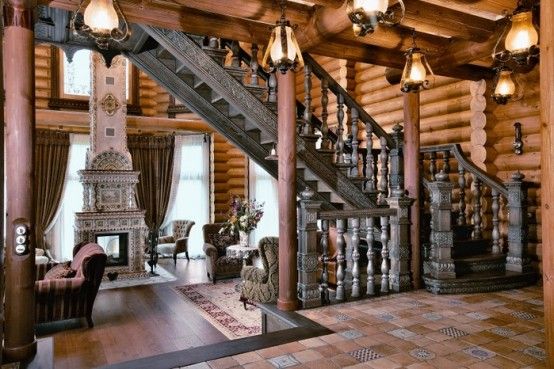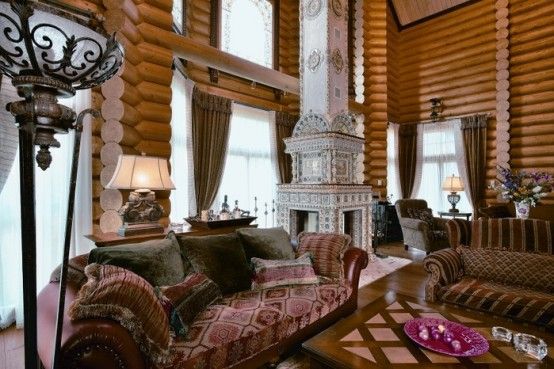 The living room is the place that will first get your eye. It's seven meters high and features a rather classic (you can see the Russian design patterns) fireplace that has been covered with porcelain tiles. Then there's also a stunning oak staircase, the fantastic bathroom, or the rich bedroom, that totally get to you. Seems like it was built for emperors, princes and princesses. We're totally sold.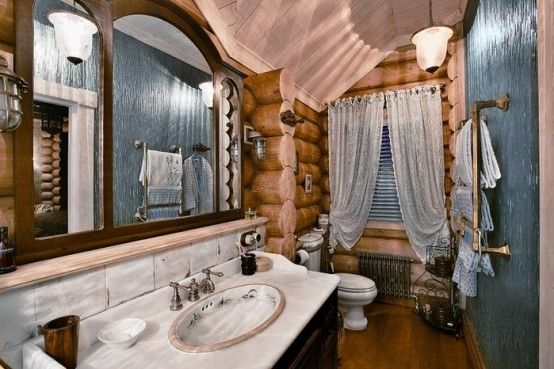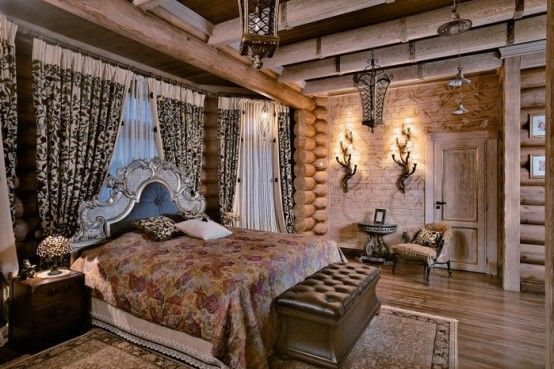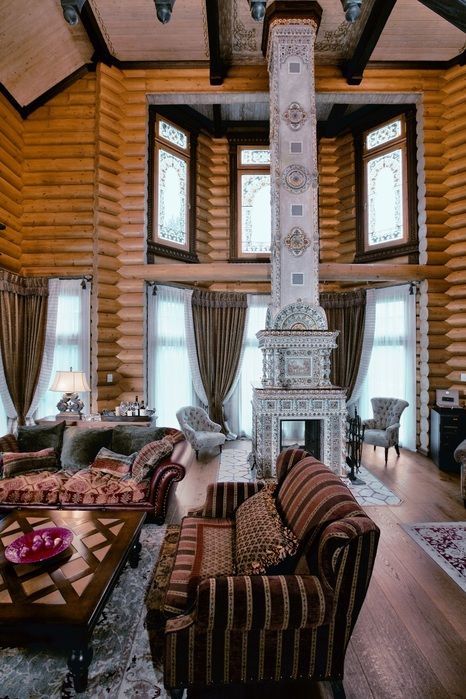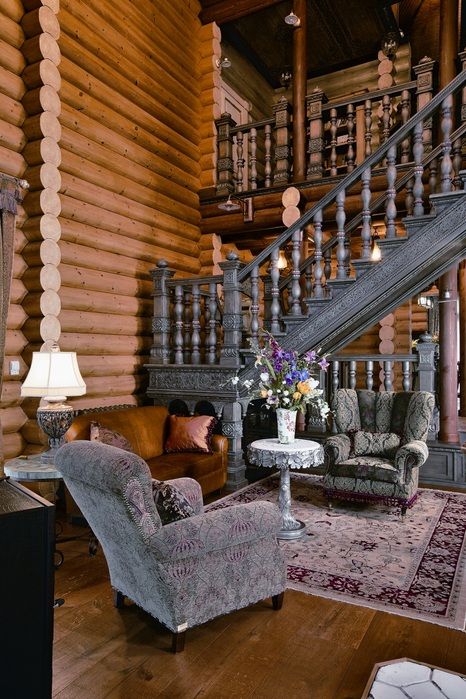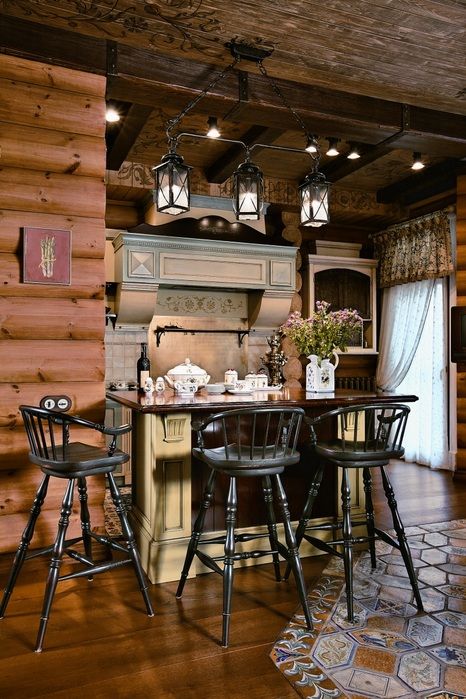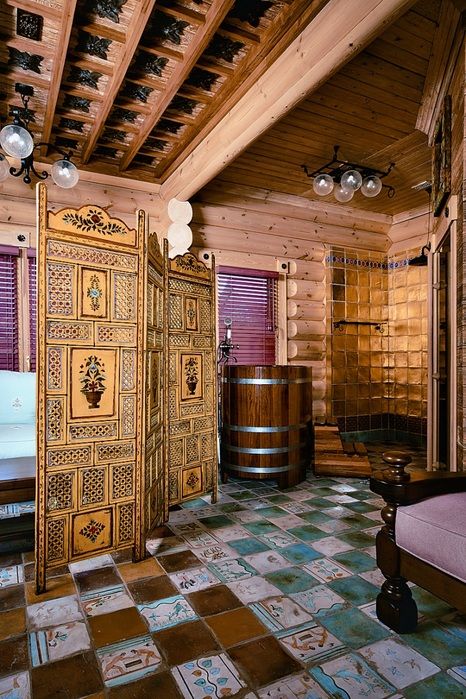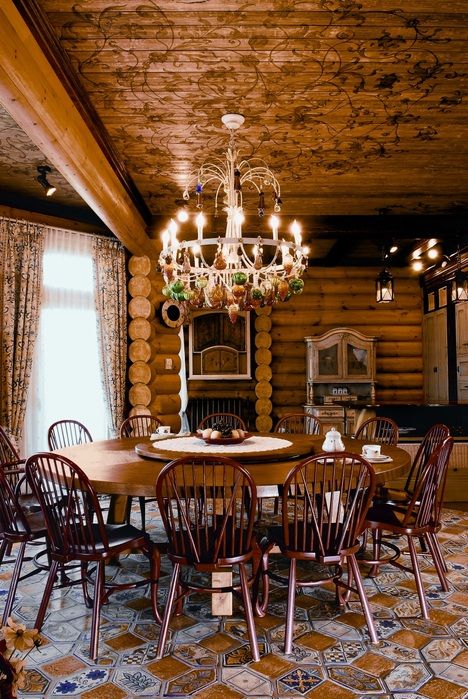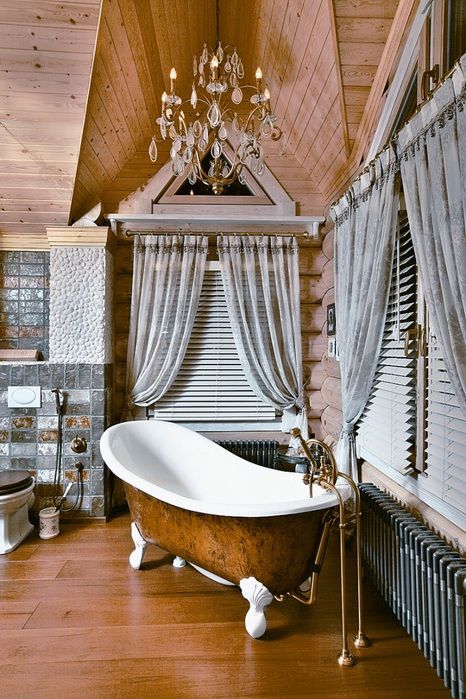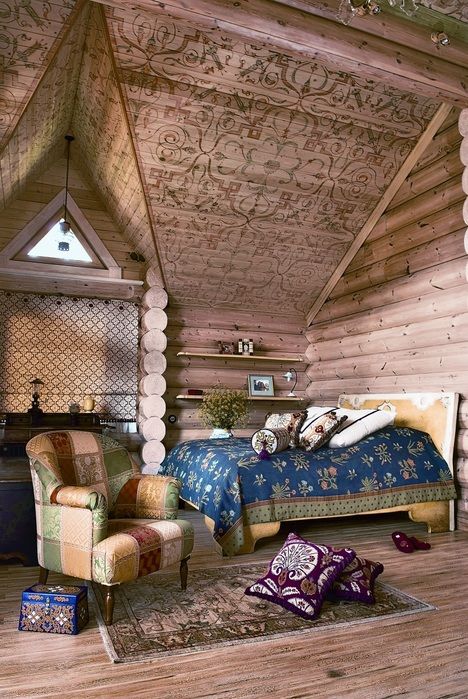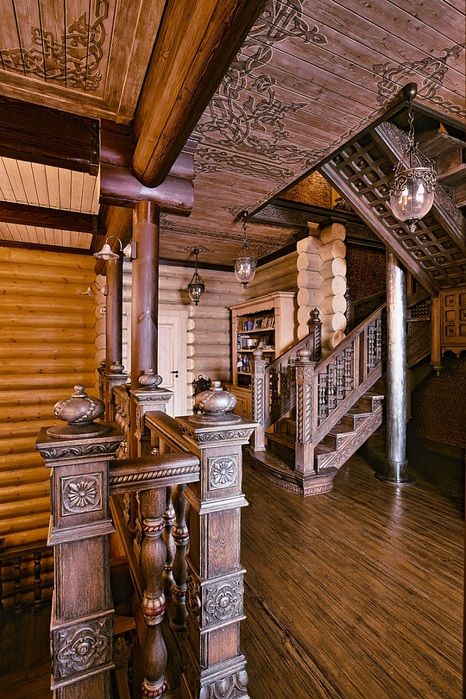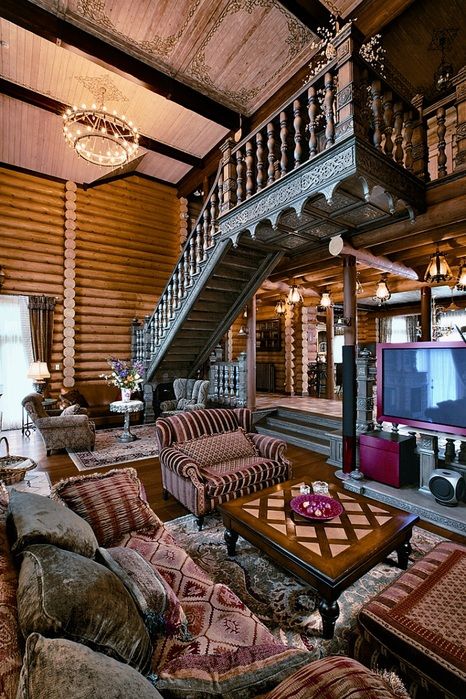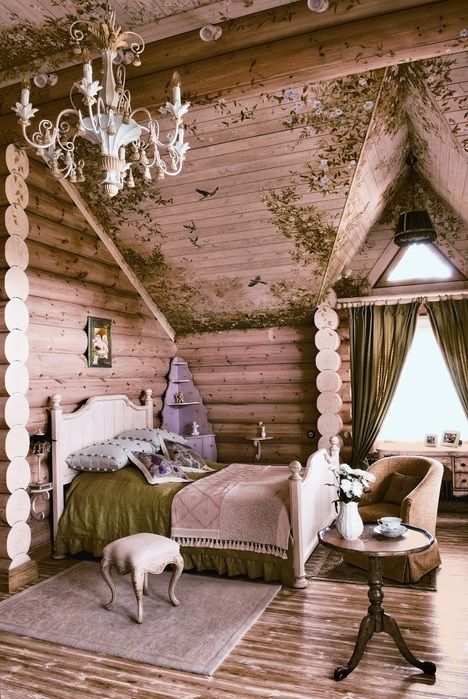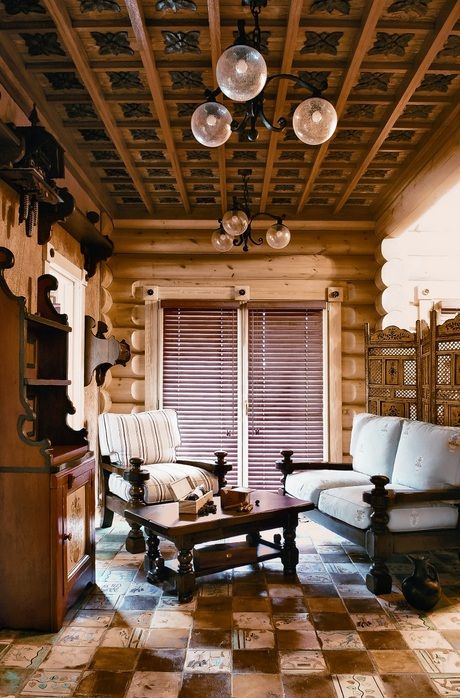 Liked the story? Share it with friends.