This incredibly minimalist house in Guimaraes, created by Sequeria Arquitectos, prides on "privileged orientation" and fantastic exploration of the natural light.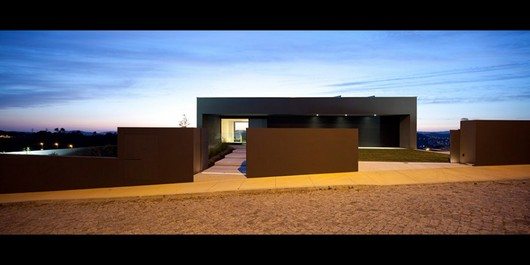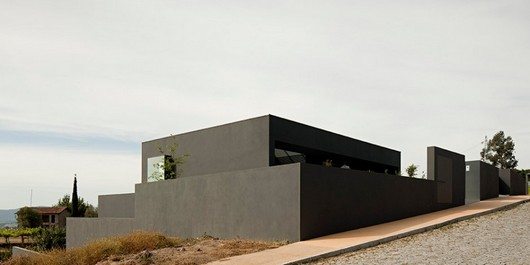 Located on a 10 meter height variation site and extending over 650 square meters, this highly modern residence has a marking horizontality in spite of encompassing 3 levels. It houses living and dining space and the kitchen on the ground floor, as well as the pool deck incorporated through sliding doors, the sleeping rooms on the middle floor and the office and main access on the upper level.
This Guimaraes house impresses through the incredibly pure and austere surfaces and the landscape, its configuration of dark grey blocks. It manages to appear monolithic yet elegant and surprises with a magnificent panoramic view of the city.