This marvellous eco-friendly hotel in the desert is an uncommon project of Parisian designer Matali Crasset.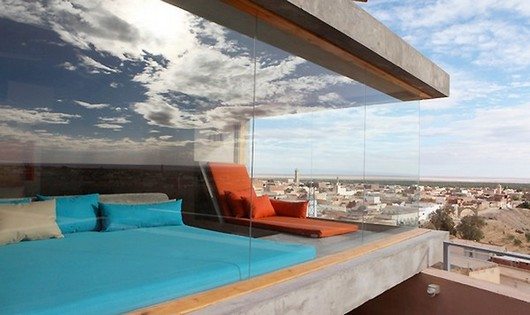 Located at th edge of the Sahara desert in Tunisia and overlooking a palm tree oasis, this retreat for relaxation and re-juvenation was designed with ecological conscience and oriental philosophy. The concepts of air, in the elevated houses, troglodyte in the rooms with stone furniture, dune – in the rooms located by the sand are omni-present.
Especially intriguing is the presence of Moorish inspired elements, from the massive yet sinuous wall of the main facade to the small and symbolic perforations in the earth and sand colored walls, to the blue tiles of the steam rooms.