This fantastic art installation by studio ROSO turns the dull 4 story central courtyard of Clark Shoes Headquarters in Street Somerset to a fantastical place.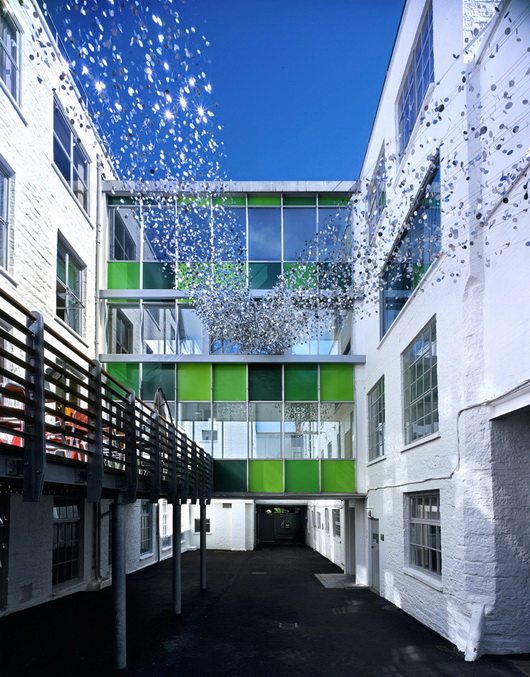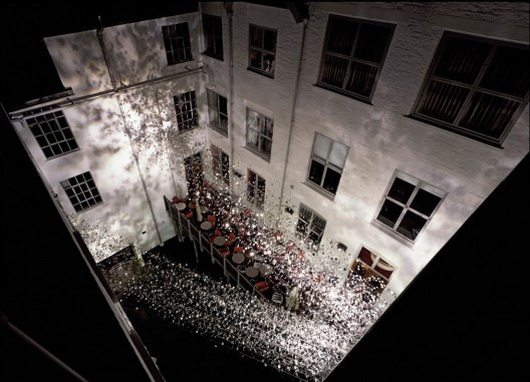 The site specific installation was meant to illustrate the idea of light reflection on a monumental scale. The piece consists of 7.500 shiny discs suspended from vertical wires mounted on a structure, disposed in 2 streams in the shape of a giant reflecting beam of light. They suggest dust particles in the light, bursting from the surface of the office window.
As the light changes with the hours and seasons, so does the effect created by the light installation, reflecting onto the entirely white courtyard like on a canvas and fringing surreality.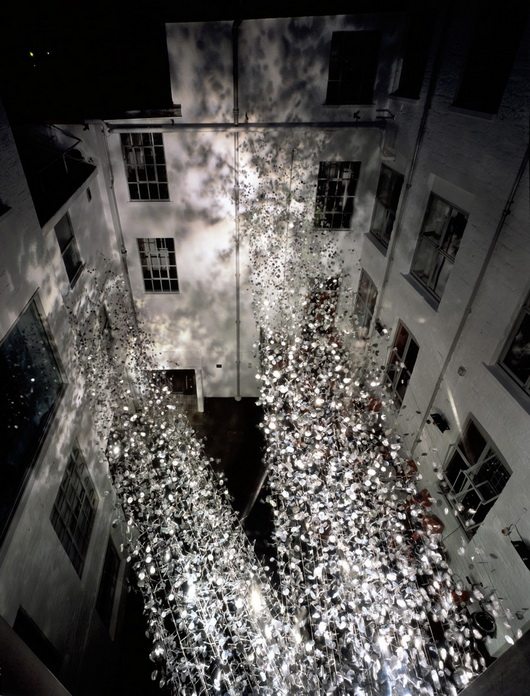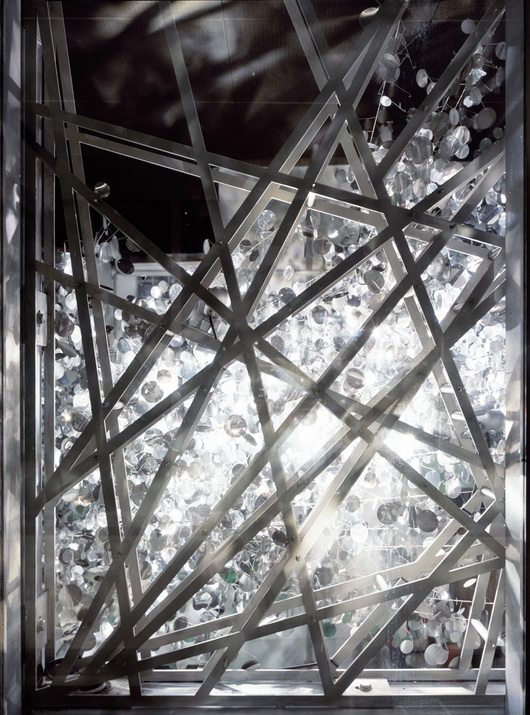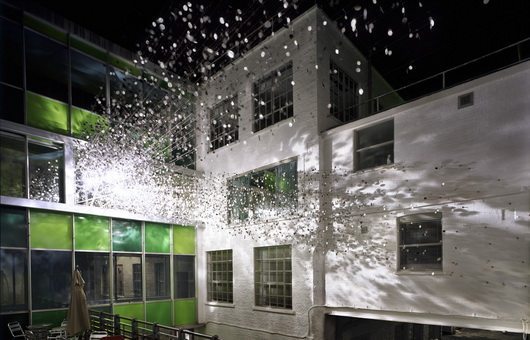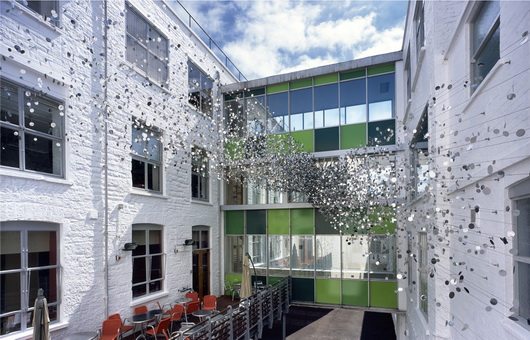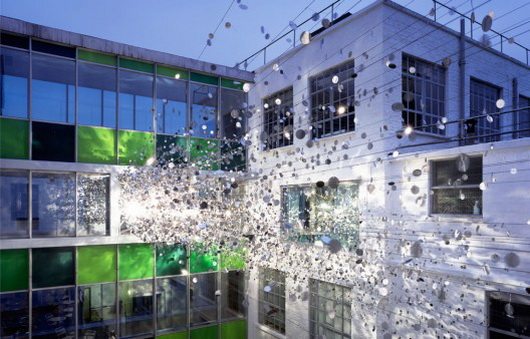 Photos via http://www.studio-roso.com/