Adam Kalkin's Push button house is a mechanized and stylized container home that shifts its form to allow different actions. Based on a hydraulic operating system, it transforms from a shipping container to a home with just a push of a button. The structure permitted construction of six different rooms spread across the floors and walls.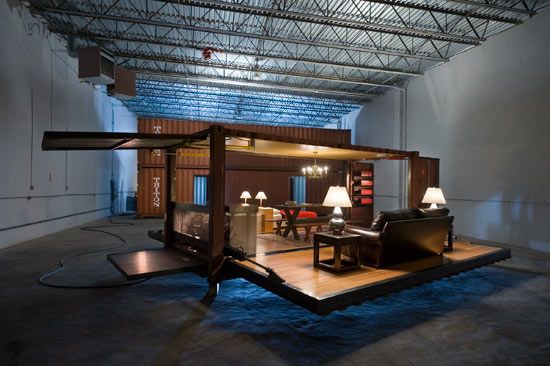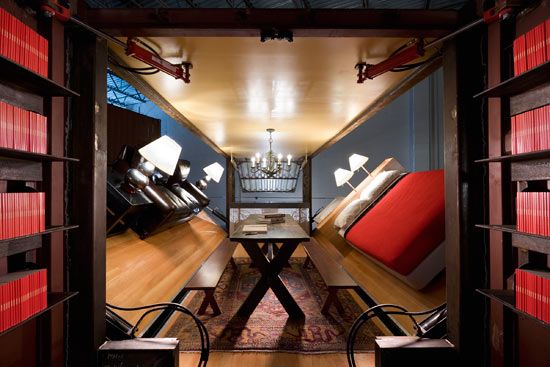 One wall has a double bed and a  bathroom, another wall holds the living area while on the bottom floor the inhabitants can serve the meals on a picnic-like table. The bottom floor also holds a kitchenette and even more, a chandelier. The doors have been transformed to hold a quite large library that adds to the concept of a dynamic architecture. Comfort remained a core feature of this container home, but technology made possible all the changes that led to this structural and movable living quarters.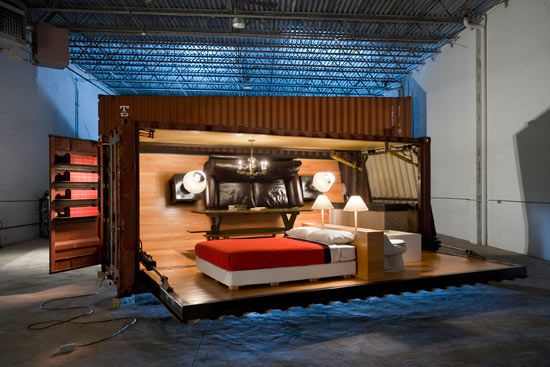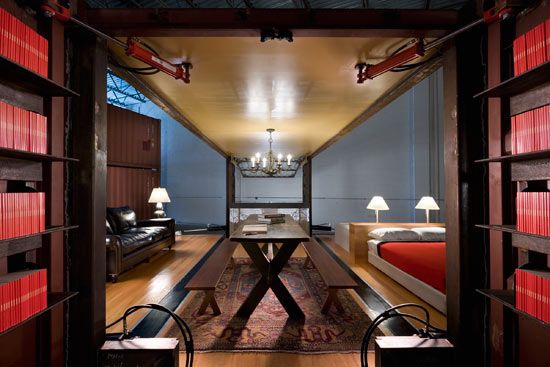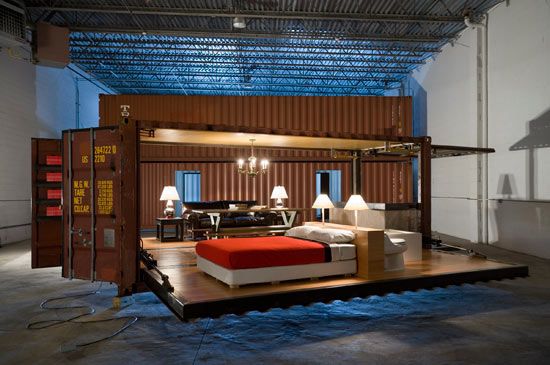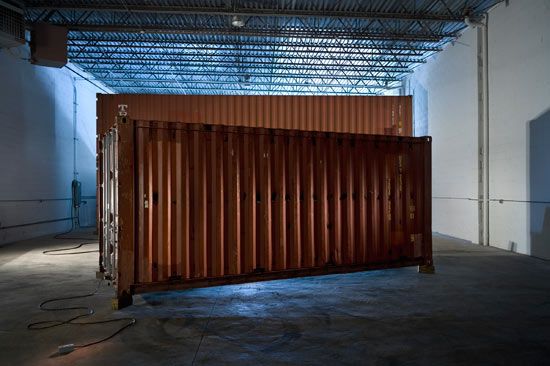 Liked the story? Share it with friends.