Timeless and introverted, the elliptically shaped Villa Meindersma by Cie Architects is located in the village of Haaksbergen, in the Netherlands.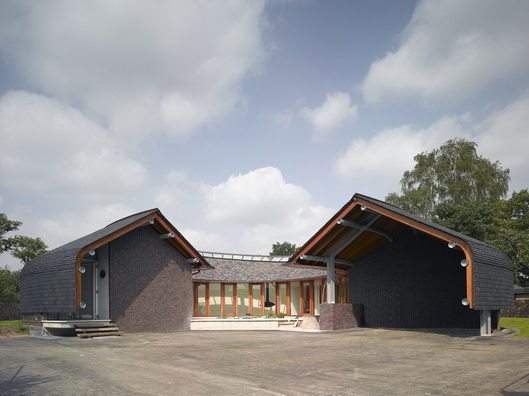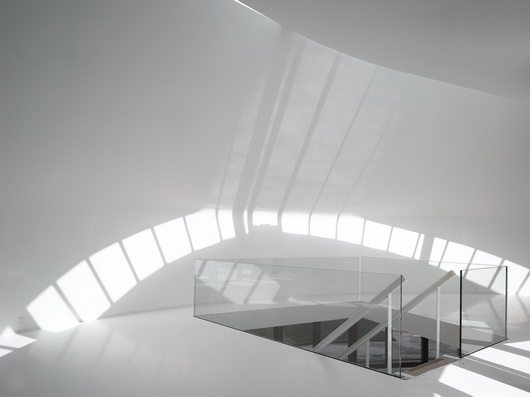 The outer facade of the villa, of rough, natural materials and clear wood, features no windows. The light shines in through the fully glazed inner facade enclosing the round patio and terrace, through the frameless strip windows along the floor and the ridge of the roof, into a smooth, flowing white, almost abstract sun room and living area.The basement houses the sauna and is linked with the upper childrens' rooms, the sun room and the floor above through an open well.
Superb and harmonious, the beautifully double-curved Villa Meindersma is a dream house flawlessly materialized.