Lake Okoboji`s shoreline houses many homes that take advantage of the incredible panoramas. This particular home by MinDay Architects not only protects the privacy of the inhabitants but it also surrounds them with an interior and exterior design that merges modern architectural design with traditional cottage style for an amazing outcome. Rural Iowa was the perfect setting for this "serials of spacial frames" architecture that takes full advantage of the lake`s panorama.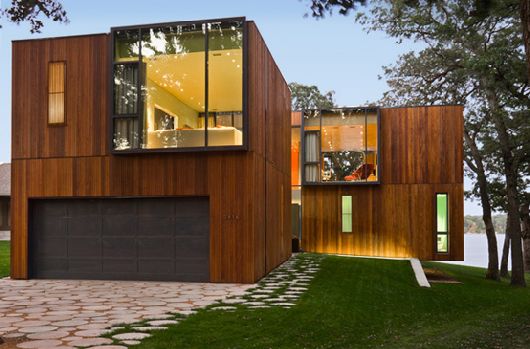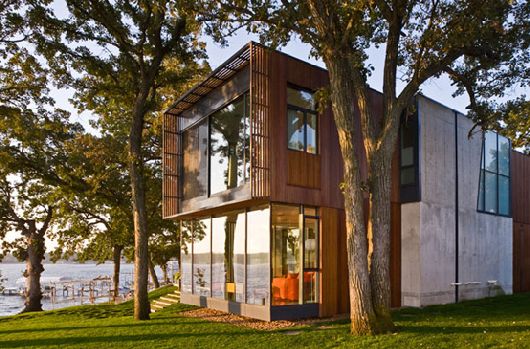 The oak trees that separate the lake from the farmland. The wood cladding covering the outside parts of the house and the imense windows that open up to the lake blend the natural surrounding with the informal modernism of the charmingly chic interior design. The contemporary interiors with tall ceilings compliment the colourful furniture and wooden elements. The kitchen is opened to above and an extraordinary element is the rippling effect of the hardwood bed headboard.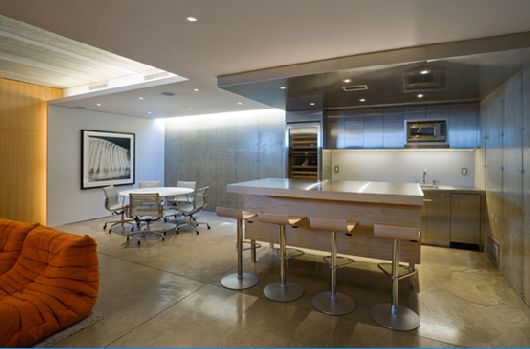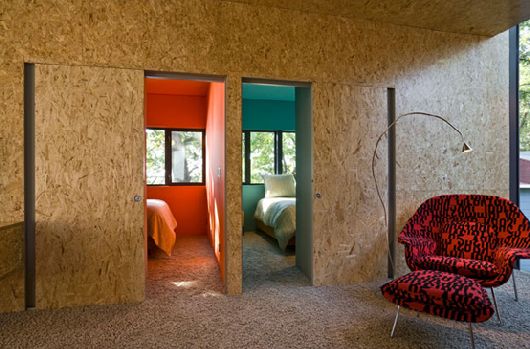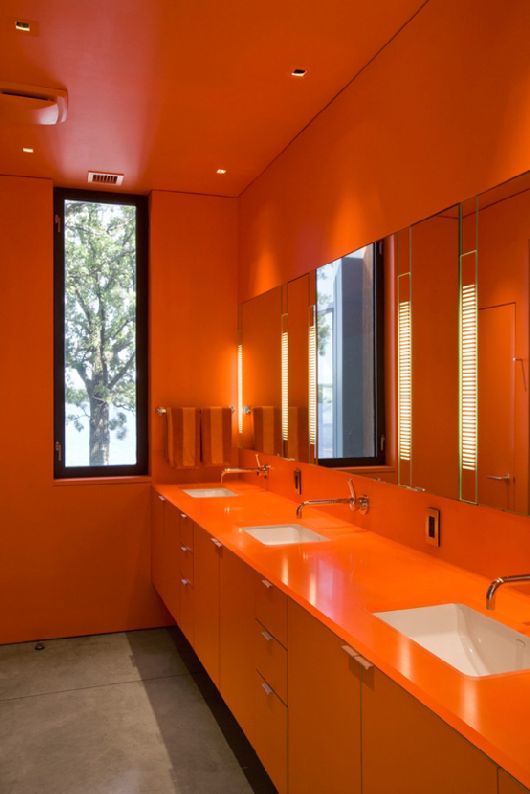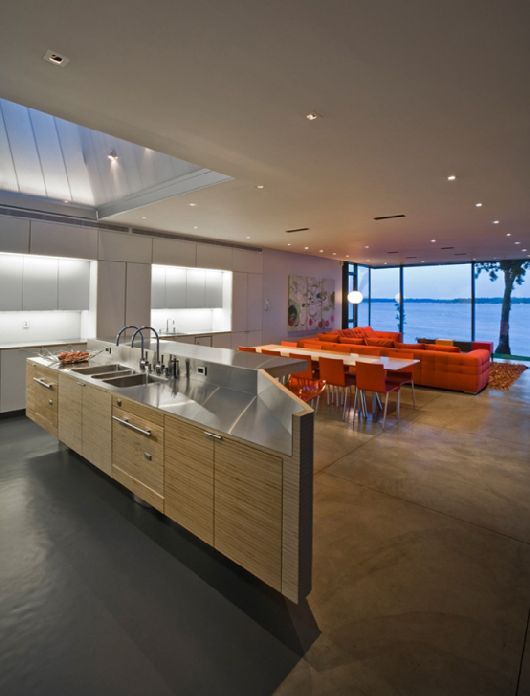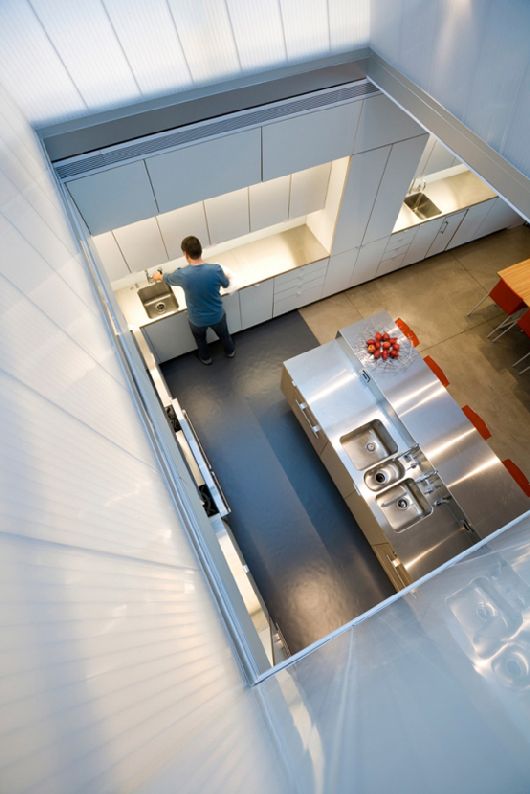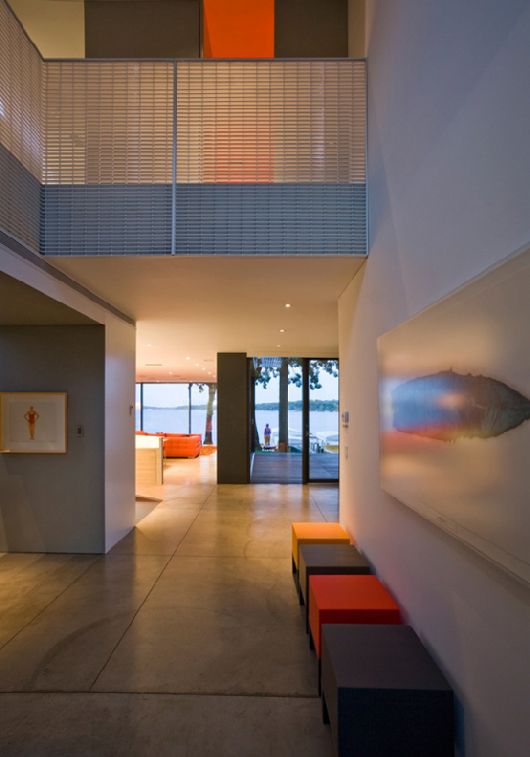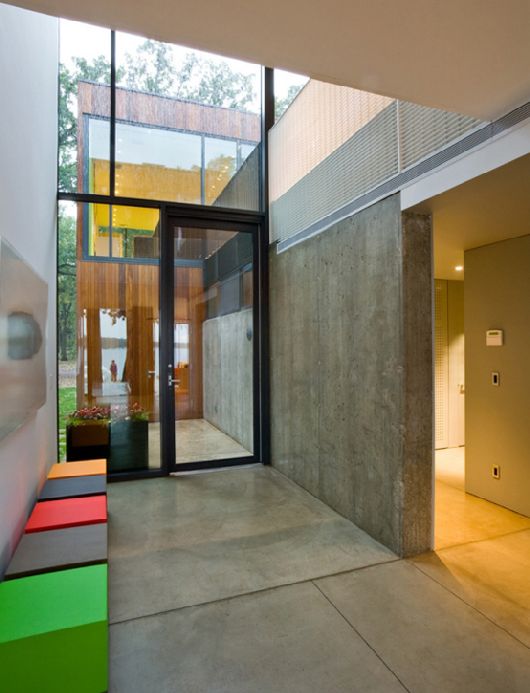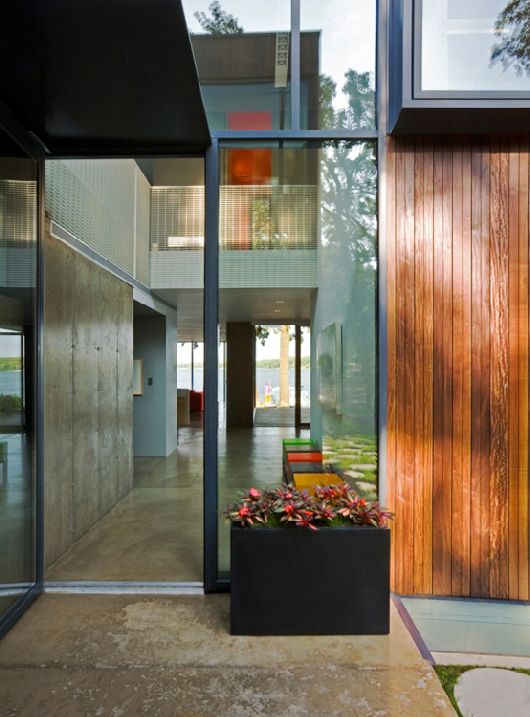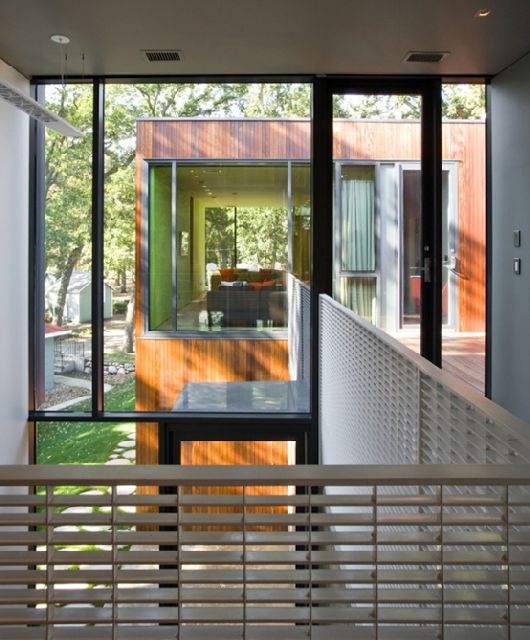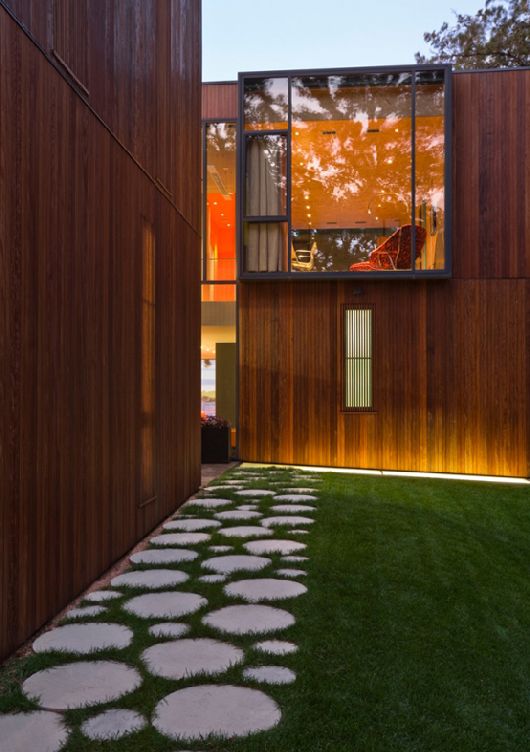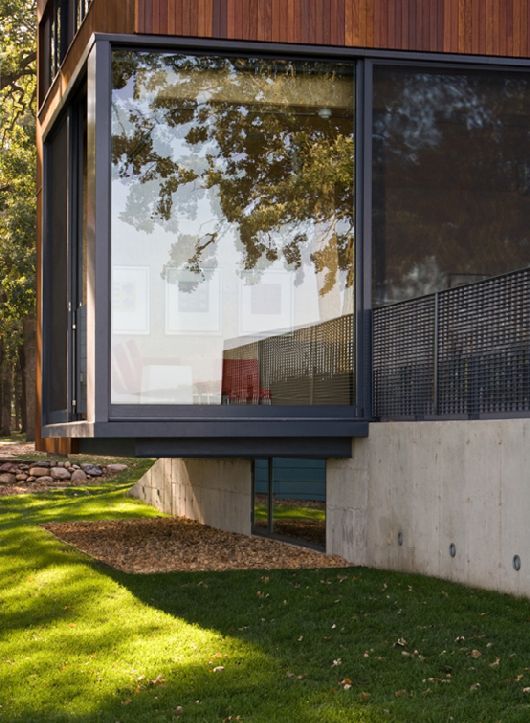 Liked the story? Share it with friends.