Conceived by Reinhardt Jung architects and engineers as a "4 generation home", House Jones is a concrete, steel and wood addition to a an older home.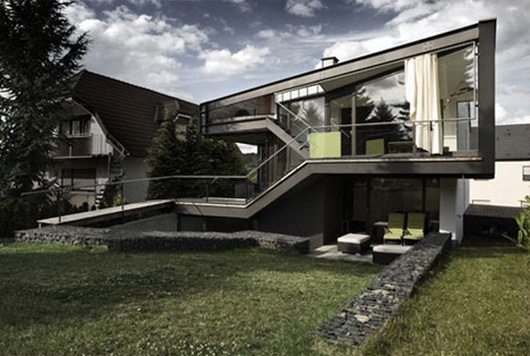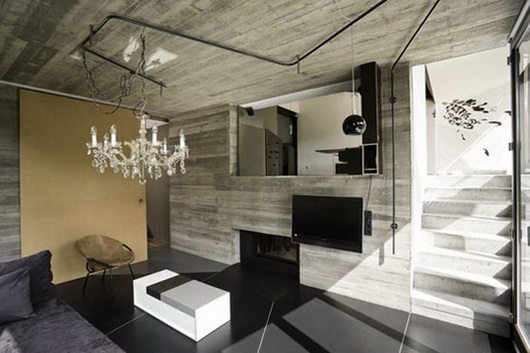 Its purpose is to provide a suitable living space for children, young adults, parents and grandparents alike. The contemporary shape of layered floor plans, with intersecting and overlapping layouts has a dynamic edge and uses modern materials, but there are plenty of classic and traditional accents throughout the house, in a blend that renders this home truly fantastic. Noteworthy is the dramatic variation of materials used according to the needs and preferences of each owner, the staircase doubling as bookshelves in the study, the classic black painted beams and rich dark wood floors, the decorative metal stair railings, the magnificent living room with rough strips of exposed concrete over the walls, minimalist furniture and a crystal chandelier hanging casually on a chain.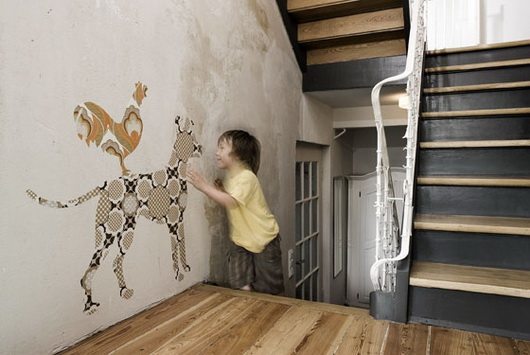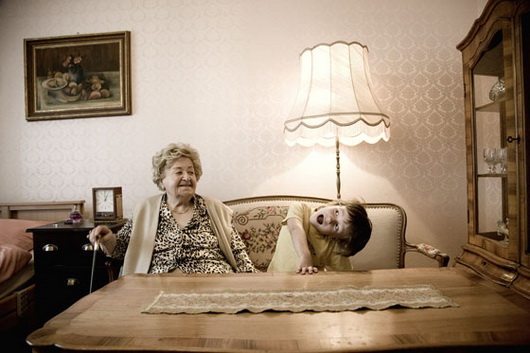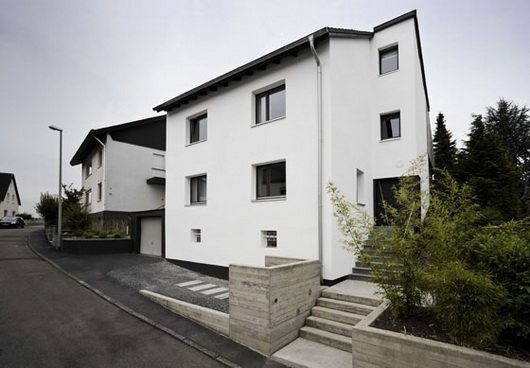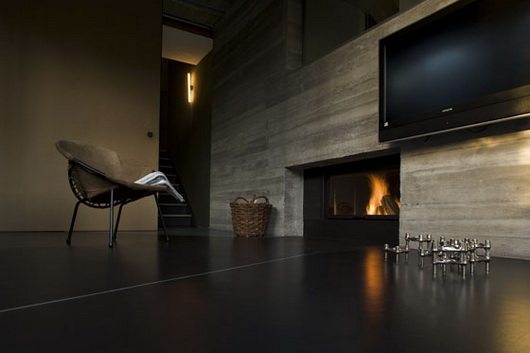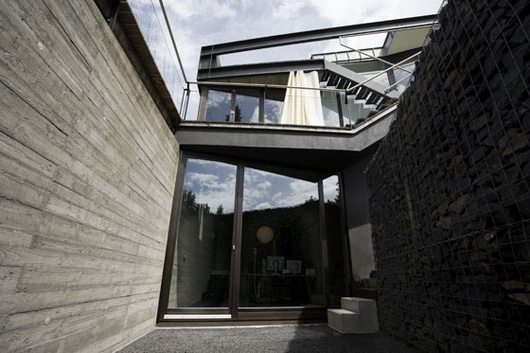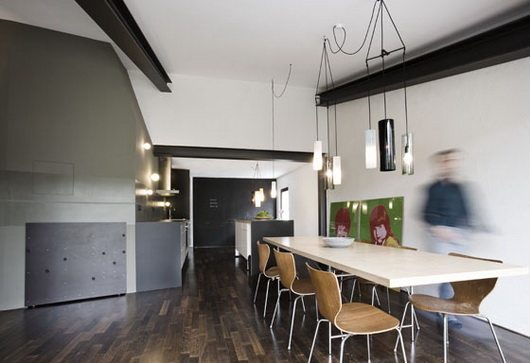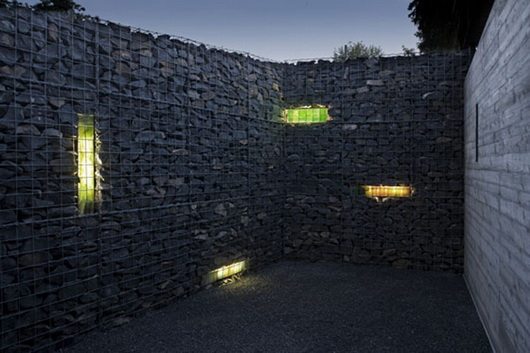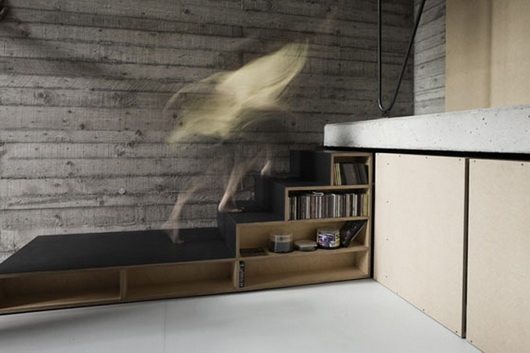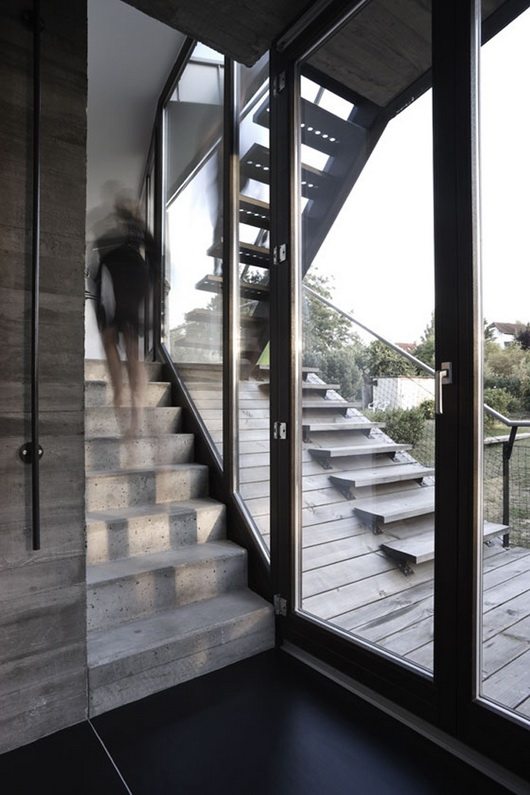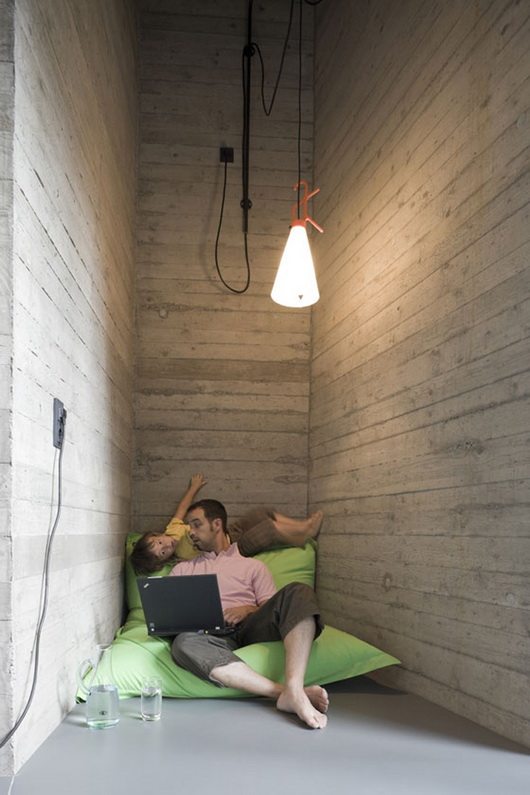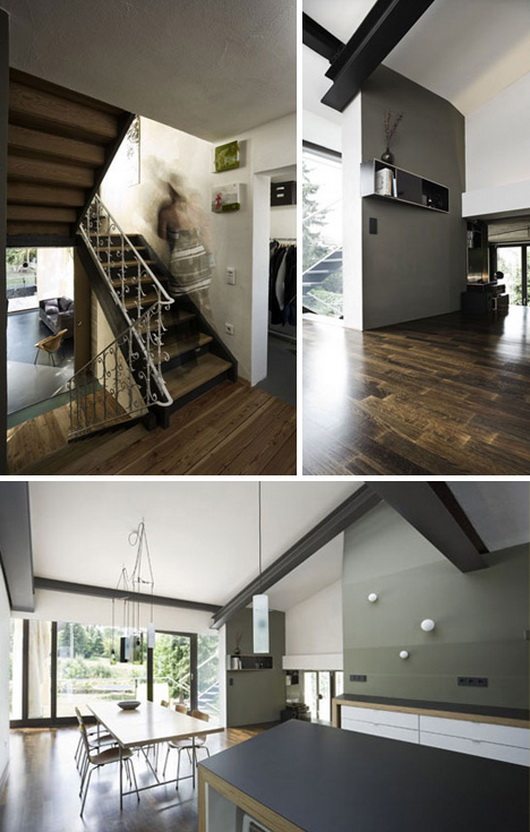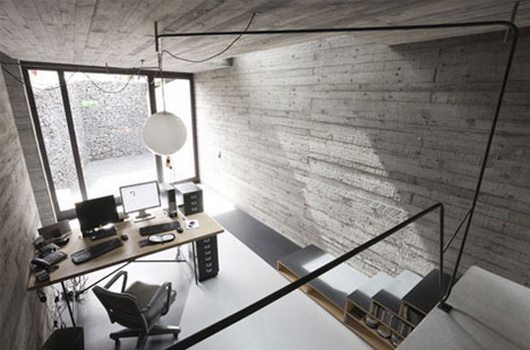 Liked the story? Share it with friends.