The Red Nest by French designer Paul Coudamy answers the seemingly impossible challenge of having a 23 square meter accommodate a bedroom, office and bathroom.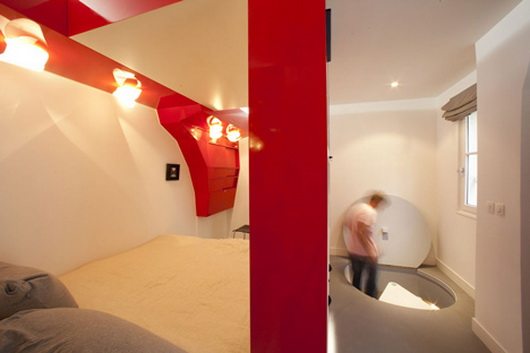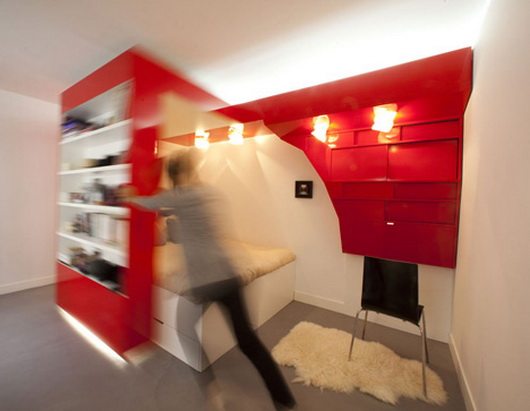 The stylish modular solution is a generous sliding bookcase, concealing either the bed and dressing space or the desk and work area. The youthful design of this space-preserving "furniture complex", with an intense glossy red coat of paint and a sense of speed is the piece you have dreamed of as a deprived student.
The illusion of space is further achieved with tricks such as the use of mirrors, notably a 2 way mirror in the resonated concrete bathroom, concealing the tub and setting the degree of intimacy. Meanwhile, the fake vintage wardrobe door hiding the restroom is a poetic accent.
Now who wouldn't want to be a student for life with such an ingenious designer piece ?